Joe Rogan Challenges Ted Nugent Over Marijuana Views
Comedian and podcast host Joe Rogan challenged conservative musician Ted Nugent over his long-held views about recreational marijuana use on Thursday, telling the musician that his understanding of cannabis users was based on misleading stoner stereotypes.
Nugent, who maintained that he's always supported medical cannabis legalization in an editorial for The Daily Caller in 2015, told Rogan that he's "on a new council…working with President Trump to legalize medical marijuana nationwide."
"I'm all for that. I deal with a lot of terminally ill kids, and there's nothing that's off limits to take away that suffering, so I need to fight for that."
Nonetheless, during the three-and-a-half hour interview, Nugent maintained that non-medical consumption of cannabis made individuals "numb" and unreliable. The best high and lifestyle choice is sobriety, he said, which helps you "find your superior definitive, best self without any outside influence." Over the years, Nugent has made a series of disturbing racist and sexist public comments—particularly against political figures he disagrees with.
Rogan pushed back against the singer's anti-cannabis views during their discussion. The use of marijuana on its own isn't at fault, but rather it's a lack of personal discipline, he said, explaining that he knew plenty of world-class jiu-jitsu champions and CEOs who enjoy cannabis, yet work just as hard as anyone else.
"This is just a discipline issue—and it's not the marijuana or anything that gets people like that— it's a lack of discipline."
While Nugent insisted that marijuana users he's come to know have consistently demonstrated a lack of discipline or reliability, Rogan made the case that, in effect, the singer wasn't looking hard enough. Instead, Nugent was making broad assumptions based on a minority of cannabis enthusiasts who might be using marijuana as a crutch or escape, Rogan suggested.
It's kind of like how some people assume that hunters are all drunk and blood-thirsty, when in truth many are highly skilled and responsible sports enthusiasts, Rogan said—a point that Nugent, an avid hunter himself, seemed receptive to.
"What I'm saying is I know a lot of people who use—whether it's psychedelics or marijuana—and they use it to enhance their perspective," Rogan said. "It doesn't become the primary focus of their life. It doesn't consume their life. They don't allow it to consume their life. There's a whole other world of disciplined marijuana enthusiasts."
Nugent did go on to make a series of misleading points that he said informed his opposition to recreational marijuana legalization, including increased highway fatalities attributed to cannabis use in Colorado post-legalization (a claim Marijuana Moment recently explored). He also pointed to mass shootings at schools, which he linked to drug use. Rogan and Nugent seemed to agree, however, that pharmaceuticals, rather than cannabis, were to blame. (This point is also not substantiated by existing evidence).
One concession that Nugent made was that "it's inescapable that everything," including marijuana, "affects everyone differently."
U.S. Senate Votes To Legalize Hemp After Decades-Long Ban Under Marijuana Prohibition
How Marijuana Ruined Ronald Reagan's Valentine's Day
It was 38 years ago that marijuana soured an otherwise lovely Valentine's Day for President Ronald Reagan.
What started as a serene evening—spent swapping gifts and kisses with his wife, Nancy—quickly devolved into a nightmare when the two settled in to watch the comedy film "9 to 5" starring Jane Fonda, Lily Tomlin and Dolly Parton.
The movie was "funny," Reagan wrote in a diary entry on February 14, 1981. But "one scene made me mad," he steamed.
"A truly funny scene if the 3 gals had played getting drunk but no they had to get stoned on pot," the Gipper, clearly more of a sipper than a toker, wrote.
"It was an endorsement of Pot smoking for any young person who sees the picture."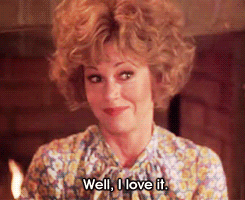 Reagan had made his views on cannabis clear earlier, during his 1980 campaign, when he said marijuana was "probably the most dangerous drug in the United States."
His wife later took up that torch and led the "Just Say No" campaign, which discouraged young people from experimenting with drugs by promoting sensationalized depictions of their effects.
And while that Valentine's Day in 1981 was spoiled by the giggling trio of ladies smoking Maui Wowie in "9 to 5," the Reagans went on to enjoy many more holidays together in drug-free matrimony.
Maury Povich Smoked A Marijuana Strain Named After His Wife, Journalist Connie Chung
Photo courtesy of the U.S. National Archives.
Maury Povich Smoked A Marijuana Strain Named After His Wife, Journalist Connie Chung
Maury Povich, host of one of America's most popular and longest-running daytime TV talk shows, said on Thursday that he doesn't regularly roll blunts at home, but he has smoked a marijuana strain named after his wife, the journalist Connie Chung.
Povich, in an appearance on the radio program Sway's Universe, said that his spouse first heard about the Chung-branded cannabis variety from comedian Lewis Black, who was "doing a story on various marijuana as they became legal, I think, in the state of Washington."
"Lewis called up my wife and said, 'Connie, do you know that there is a strain of grass called the Connie Chung?'" Povich recounted. "You know we had to try that."
So the couple traveled to Washington and indulged for themselves.
"It's so legal, it's like nothing."
Also in the radio interview, Povich implied that smoking cannabis as a substitute makes it easier to smoke fewer cigarettes, which he eventually quit. And he talked about how he knew "a lot of athletes over the years" who used cannabis medicinally, and questioned why sports leagues don't allow players to consume marijuana.
Chung herself got a kick out of her namesake strain and even gifted a sample of it to Andy Cohen on an episode of his Watch What Happens Live show last year.
"I'm very easy to grow, I require less attention and care, and I give good yield," Chung said. "I'm perfect for daytime use when facing deadlines, need to be alert and imaginative."
Mike Tyson And Joe Rogan Swap Stories About Psychedelics And Marijuana
Photo courtesy of Sway's Universe.
Mike Tyson And Joe Rogan Swap Stories About Psychedelics And Marijuana
Former boxer Mike Tyson had a mind-blowing discussion with Joe Rogan about tripping on psychedelics and smoking marijuana on Thursday.
"I like who I am when I smoke. You know what I mean?" Tyson said in an appearance on the Joe Rogan Experience podcast. "Without weed I don't like who I am sometimes. That's just real."
Rogan agreed.
"It makes me nicer," he said. "It calms me down."
Check out the video of Mike Tyson and Joe Rogan discussing drugs below:
Beyond cannabis, the two discussed using 5-MeO-DMT, a tryptamine that is found in the venom of a certain toad species, among other places in nature.
"I smoked this medicine—drug—whatever you want to call it, and I've never been the same," Tyson said. "I look at life differently. I look at people differently."
"The experience I can't even express, really. Almost like dying and being reborn."
Rogan said he had similar experiences with the drug.
"That's what it felt like to me, too," he said. "You stop existing."
"It's inconceivable," Tyson added. "I just don't have the words to explain it."
Tyson, who is now an entrepreneur in the cannabis industry and has his own marijuana-focused podcast, said he's been smoking weed since he was 10 years old.
Congresswoman Tulsi Gabbard Talks Marijuana And Psychedelics With Joe Rogan
Photo courtesy of Joe Rogan Experience.