Senate Committee Ignores Key Facts About Marijuana And Driving
A Senate committee that has historically supported marijuana reform measures released a report last week that included a misleading claim about the impact of cannabis legalization on road safety.
The Senate Appropriations Committee's report on the Transportation, Housing and Urban Development funding bill for Fiscal Year 2019 contained a section on "impaired driving," which reads, in part:
"The Committee remains concerned about the increasing rates of impaired driving, particularly in States that adopt measures to decriminalize marijuana."
"The Committee recognizes the importance of impaired driving countermeasures at the community level in protecting public safety, and encourages [National Highway Traffic Safety Administration] to expand its efforts with law enforcement to increase awareness and use of Drug Recognition Expert [DRE] and Advanced Roadside Impaired Driving Enforcement [ARIDE] training, particularly in States that have adopted recreational or medicinal marijuana laws," the committee wrote.
While taking steps to reduce the rate of impaired driving seems like a no-brainer, the claim that states where marijuana has been legalized or decriminalized have seen increased incidents of driving under the influence ignores key facts, Paul Armentano, deputy director of NORML, told Marijuana Moment.
"While some studies have identified a slight uptick in the prevalence of THC in the blood of motorists, there are several reasons for this change," Armentano said. "Specifically, more adults are using cannabis now than in the recent past, THC possesses a prolonged detection period compared to many other controlled substances and, most importantly, law enforcement are engaging in greater efforts than ever before to assess drivers for drug use."
"But, ultimately, this uptick in prevalence has not been associated with a corresponding increase in motor vehicle accidents." 
That's a key distinction. If you smoke a joint, THC or its inactive metabolite, carboxy THC, can show up in roadside drug tests for weeks after consumption. So the presence of those compounds in someone's body does not necessarily indicate that they were high while behind the wheel.
There aren't currently any reliable drug tests to detect active impairment—though researchers around the country are working to develop that technology. So law enforcement agencies often depend on officers trained as "drug recognition experts" to identify impaired driving.
That said, the Senate committee report overlooks a growing body of research that has failed to identify independent relationships between marijuana legalization and traffic accidents or fatalities.
For example, a paper published this year by the National Bureau of Economic Research determined that "states that legalized marijuana have not experienced significantly different rates of marijuana- or alcohol-related traffic fatalities relative to [states that haven't legalized]."
And a 2016 study that looked at rates of traffic fatalities from 1985 to 2014 actually found that "[medical marijuana law] states had lower traffic fatality rates" compared to states that haven't legalized medical cannabis. The researchers said it was "possible that this is related to lower alcohol-impaired driving behavior" in states with legal medical marijuana.
Anti-legalization proponents frequently flag concerns about the public health impact of cannabis reform measures, particularly when it comes to impaired driving. But the Senate Committee on Appropriations's report on the issue stands out, as the committee has traditionally embraced marijuana reform efforts.
On Thursday, for example, the same committee upheld protections for states where marijuana is legal from federal interference.
The committee also voted in favor of an amendment last week that would allow Veterans Affairs (VA) doctors to issue medical cannabis recommendations to veterans.
In a separate report attached to the bill to fund the Department of Interior, released on Thursday, the committee expressed some concern about illegal marijuana cultivation on public lands, singling out states with legalization.
"The Committee is deeply concerned by reports of significant illegal marijuana grows on public lands, particularly those linked to transnational criminal organizations," the panel wrote. "The Committee directs Forest Service Law Enforcement to prioritize working more closely with local law enforcement to identify, eradicate, and clean up illegal marijuana grows on public lands, particularly in those states that have legalized recreational marijuana."
Senate Committee Keeps Medical Marijuana Protections In Place
White House Drug Officials Say Legal Marijuana Is Up To States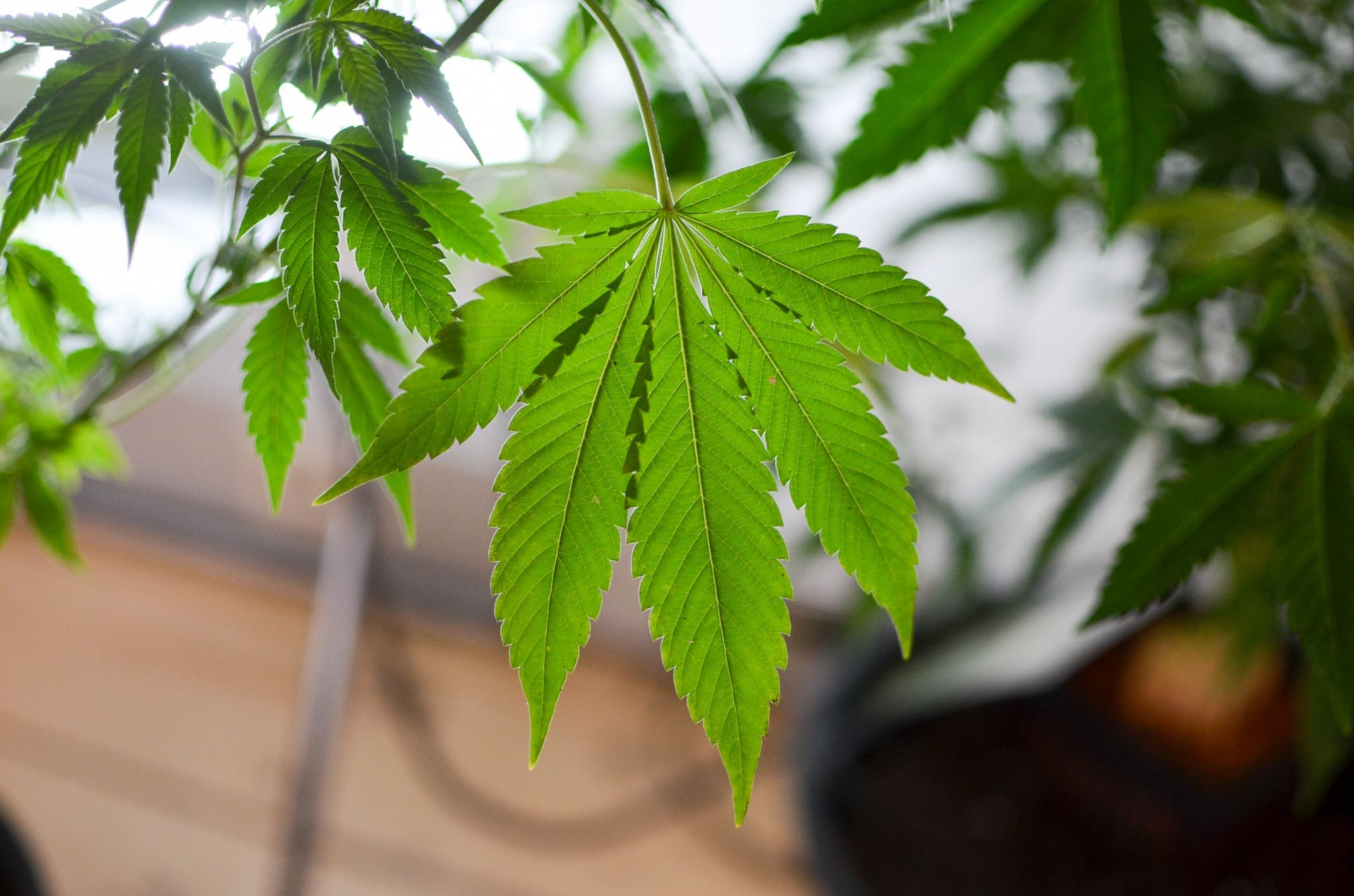 Two top federal drug officials, including the White House drug czar, recently said that marijuana legalization should be left up to states.
The comments stand out coming from the Office of National Drug Control Policy (ONDCP), which has historically played a central role in defending blanket federal prohibition.
Jim Carroll, the Trump-appointed drug czar who directs the administration's drug policies, told Fox 59 reporter Kayla Sullivan that he considers legalization a states' right issue. He added that he'd like to see targeted education campaigns concerning cannabis use during pregnancy and underage usage as well as research into impaired driving.
Got the answer: He believes it should be left up to the state. However, he does want to educate people on the effect marijuana has on young brain development, pregnant women and wants to come up with better guidance & testing for marijuana while driving. https://t.co/eifryNJB1j

— Kayla Sullivan (@KaylaReporting) August 14, 2019
It's a particularly notable position given that federal law stipulates that the drug czar is required to "take such actions as necessary to oppose any attempt to legalize the use of a substance" listed as Schedule I under the Controlled Substances Act, including marijuana.
Even if Carroll's remarks arguably don't directly violate that statute, they are significant in that he doesn't seem to have taken the opportunity to proactively oppose state legalization efforts when asked by a reporter.
Anne Hazlett, senior advisor at ONDCP, also weighed in on cannabis legalization on Wednesday, telling CentralIllinoisProud.com that marijuana legalization is "a state decision."
"Marijuana is an ongoing challenge that is being addressed in many of our states," she said. "This is a state decision, and we would like to see additional research done so that these decisions being made at a state level are being made in a manor that is fully informed."
Though the comments from Carroll and Hazlett seem to reflect an evolving understanding of the federal government's role in imposing prohibition on the states, the ONDCP director has previously made clear he's not enthusiastic about the burgeoning legal market.
During a House Committee on Oversight and Reform hearing in May, Carroll raised concerns about THC potency in marijuana products, saying "the marijuana we have today is nothing like what it was when I was a kid, when I was in high school."
"Back then the THC, the ingredient in marijuana that makes you high, was in the teens in terms of the percentage," he said. "Now what we're seeing is twice that, three times that, in the plant."
He also said that more research is needed and that the Drug Enforcement Administration as well as the Department of Health and Human Services are "working hard to make sure that we understand the impact of legalization of marijuana on the body."
Federally Funded Journal Exposes How Marijuana Prohibition Puts Consumers At Risk
Photo courtesy of Philip Steffan.
New Industry-Backed Marijuana Legalization Measure Filed In Florida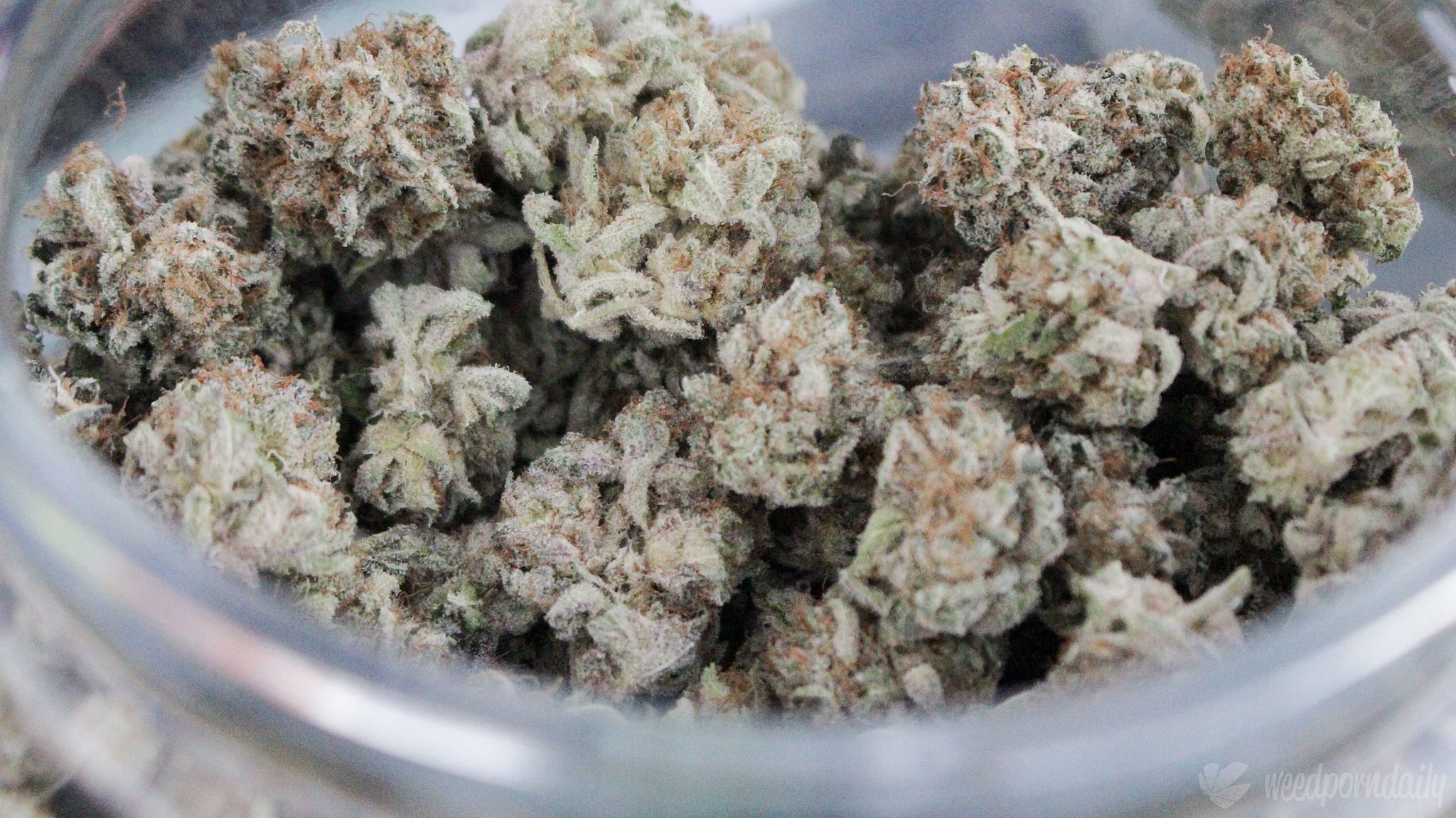 Another measure to legalize marijuana has been filed in Florida—and this one is being spearheaded by a major industry stakeholder, the multi-state dispensary chain MedMen.
Make It Legal Florida—a political committee that was registered earlier this month and is chaired by Nick Hansen, MedMen's director of government affairs in the Southeastern U.S —filed the 2020 ballot initiative on August 6.
The campaign shared language of the measure, which isn't yet available on the Florida Department of State elections division site, with Marijuana Moment.
"Make it Legal Florida is proud to present a ballot initiative that will legalize the safe, adult use of marijuana," Hansen said via email. "Public opinion is on our side, and the time to act is now. Florida voters on every side of the aisle overwhelmingly support this initiative and at Make it Legal Florida, we are committed to ensuring Floridians have a chance to have their voices heard."
The proposed constitutional amendment would legalize the possession, use, transportation and retail sale of up to 2.5 ounces of cannabis for adults 21 and older. Medical marijuana dispensaries in the state would be permitted to sell marijuana to adults. The initiative doesn't mention a licensing system to establish separate recreational shops, though the legislature will likely enact more detailed regulations consistent with the constitutional amendment's text should it pass.
It also requires cannabis products to be "clearly labeled and in childproof packaging" and prohibits advertisements that are targeted at those under 21.
There's also no mention of a home cultivation option, which is something that many advocates regard as a necessary civil liberties component but that some industry players have resisted or actively opposed.
A medical cannabis industry association based in New York faced backlash from advocates earlier this year after it was reported that it sent a document to Gov. Andrew Cuomo (D) recommending that the state prevent consumers from growing their own marijuana at home. MedMen was among the companies listed as members of the association at the time, though a representative later told Marijuana Moment that the business supports giving adults the right to grow their own cannabis.
The new Florida language is "currently being reviewed by the Florida Division of Elections to ensure the petition is in the proper form and we are awaiting their approval, per the usual process," a spokesperson told Marijuana Moment.
It's not clear to what extent MedMen will be funding or running the campaign, but the cannabis company appears to be taking a more active role in legalization efforts this election cycle.
In Arizona, an adult-use legalization measure filed at the beginning of the month is also reportedly being backed by MedMen, as well as other existing medical cannabis companies in the state.
Make it Legal Florida will be competing against at least one other campaign that's working to legalize cannabis in Florida. Sensible Florida, another advocacy group, announced last month that it had collected enough signatures to prompt a state Supreme Court review of the ballot language. It's collected about 80,000 signatures so far.
To qualify for the ballot, the campaigns will have to gather a total of 766,200 valid signatures. If an effort clears that hurdle, passing a constitutional amendment requires 60 percent support from voters.
"Floridians are ready to legalize marijuana," Ben Pollara, a political consultant who worked on 2014 and 2016 medical cannabis measures in the state, the latter of which was enacted, told Marijuana Moment. "If this measure makes it on the ballot in 2020, it is almost certain to pass."
Personal injury attorney John Morgan, who bankrolled the state's previous medical cannabis initiatives but only recently expressed interest in contributing to this recreational push, told The Miami Herald that Sensible Florida's challenge will be raising millions of dollars to push their measure forward, whereas Hansen's operation is well supported by the industry.
"Last time I did, I was the lone trombone player marching down the street," he said of his role in medical marijuana legalization. "This will be the University of Miami marching band with trumpets and tubas and snare drums. I'll just be one trombone player, marching with them."
Read the full text of Make It Legal Florida's marijuana proposal below: 
Florida marijuana legalizat… by Marijuana Moment on Scribd
Arizona Marijuana Legalization Initiative Takes First Step Toward 2020 Ballot
Photo courtesy of WeedPornDaily.
Defense Department Official Stresses CBD Ban For Military Members
A Department of Defense (DOD) official is reiterating that military service members are barred from using CBD products despite the legalization of hemp and its derivatives under the 2018 Farm Bill.
Patricia Deuster, director of the Human Performance Laboratory at the federal government-run Uniformed Services University of the Health Sciences, said in a call with reporters this week that the non-intoxicating compound is "completely forbidden for use by any service member in any of the services at this point of time."
While CBD products are widely available—in grocery stores, gas stations and online—the lack of regulations for these items from the Food and Drug Administration (FDA) creates uncertainty about levels of THC in the preparations. And military members who test positive for THC can be punished with an other-than-honorable discharge and the potential loss of other benefits.
"It's a real conundrum, and it's going to be a major issue for the military because it is available [nearly everywhere]," Deuster said, according to Military.com, which first reported her remarks. "You go into any store, and you can find gummy bears with a supplement fact panel on it."
Though the Tuesday press call simply provided clarity on existing military CBD policy, it represents the latest example of DOD interest in preventing the use of cannabis among service members.
The Navy released a notice earlier this month stipulating that "all hemp and CBD products are strictly prohibited for use by Sailors" no matter the legal status. And the Coast Guard said its members aren't even allowed to visit marijuana shops or use online or delivery cannabis services, according to an order released last month.
That order didn't specify policy around hemp-derived CBD, but a Coast Guard official told Mililtary.com that if members "have a desire to use a product that may or may not fall into the definition of what's prohibited, they should seek guidance or use caution."
Last year, the Air Force wrote in a post that "consumption [of marijuana] is not permitted in any fashion, period." It emphasized the need to take caution as more states legalize, with one risk factor being your "friend's grandma's miracle sticky buns" that "might look mighty tasty and get rave reviews at the big shindig," but could contain THC.
In a memo released in April, the Air Force said that "Airmen are advised against using CBD products" and could face disciplinary action if they use CBD that isn't the FDA-approved drug Epidiolex.
The Army issued a similar notice in November 2016 that stated service members may not use marijuana, hemp or hemp oil.
Though not a military branch, NASA also sent a warning to its workforce this month that the unregulated nature of CBD products means employees could inadvertently consume THC that could get them fired.
"The problem is there is no regulatory framework to ensure that the CBD products being sold meet the Farm Act," Deuster said on the call this week. "[CBD] is everywhere. We are waiting for the FDA to do something,"
She added that service members shouldn't "believe what [the companies] are telling you" about the benefits of CBD.
Navy Bans Sailors From Using CBD Despite Federal Hemp Legalization, New Memo Says
Photo by Sam Doucette on Unsplash.