James Cole speaks about Sessions undoing his cannabis memo (Newsletter: July 12, 2018)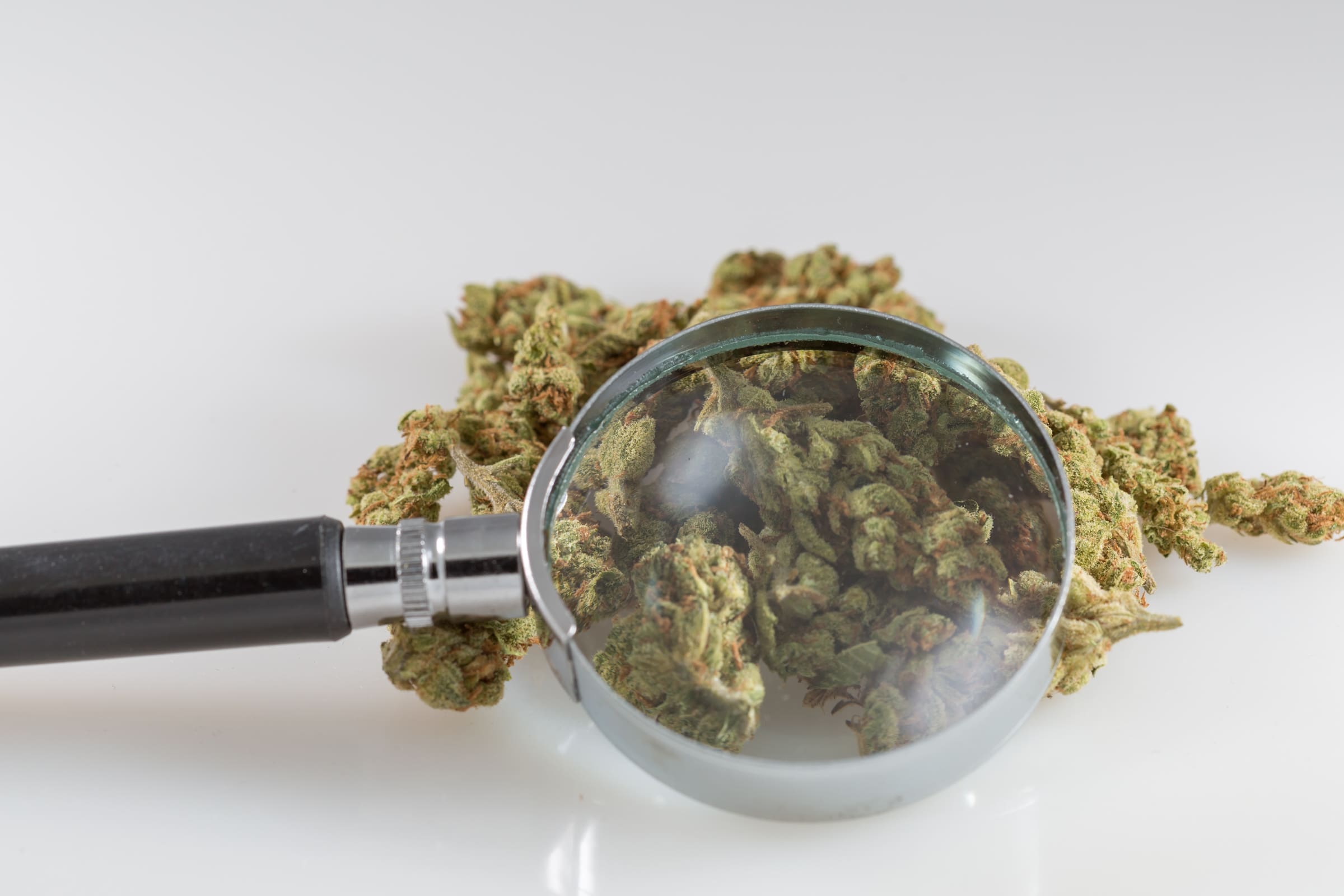 New marijuana amendments in Congress; Study: medical cannabis laws lower opioid prescriptions; OK regs signed into law
Subscribe to receive Marijuana Moment's newsletter in your inbox every weekday morning. It's the best way to make sure you know which cannabis stories are shaping the day.
Your support makes Marijuana Moment possible…

This issue of Marijuana Moment, and our original reporting that is featured in it, is made possible by the generous support of 299 Patreon sponsors. Cannabis industry professionals receive valuable rewards for pledges of $25 and up.

Check out the perks of being a sponsor on our Patreon page.
https://www.patreon.com/marijuanamoment

/ TOP THINGS TO KNOW

Marijuana Moment talked cannabis with former top U.S. Department of Justice  official James Cole. He told us:
Good people smoke marijuana, contrary to Jeff Sessions's claim

Federal legalization is inevitable

He spoke to President Obama while drafting the Cole Memo
He also said a key reason why there haven't actually been marijuana enforcement actions since Sessions rescinded the Cole Memo is that many U.S. attorneys are politically ambitious, and cracking down on cannabis is a political loser in many states.

The U.S. House Rules Committee will decide next week whether to allow floor votes on new measures to let marijuana businesses access banks and give Washington, D.C. the ability to spend its own money legalizing and regulating cannabis sales.

Another study found that state medical cannabis laws are associated with significant reductions in opioid prescriptions. "[I]f all the states had legalized medical cannabis by 2014, Medicaid annual spending on opioid prescriptions would be reduced by 17.8 million dollars," the researchers projected.

/ FEDERAL

A U.S. Drug Enforcement Administration spokesperson said that Oklahoma medical cannabis regulations requiring that dispensaries have pharmacists on staff could put those workers at risk of losing their prescribing licenses. The agency is slated to meet with federal prosecutors to determine how to respond to the new state law.

The U.S. Senate's hemp legalization language in the Farm Bill would bar people with felony drug convictions from participating in the newly legal industry.

The U.S. Senate Judiciary Committee held a confirmation hearing for James Carroll's nomination to be director of the White House Office of National Drug Control Policy.

The U.S. Department of Justice finalized rules that will allow the Drug Enforcement Administration to take into consideration the extent to which a drug is diverted for illegal use when it sets annual opioid production limits.

The U.S. Department of Agriculture published a blog post on how science is being used to detect illegal marijuana grow operations.

Congresswoman Tulsi Gabbard (D-HI) slammed Hawaii Gov. David Ige (D) for vetoing a medical cannabis expansion bill, saying that she supports Congresswoman Colleen Hanabusa's (D) primary challenge against him.

Congressman Morgan Griffith (R-VA), who supports medical cannabis, said that he opposes marijuana decriminalization but thinks it's going to happen anyway. Democratic challenger Anthony Flaccavento supports it.

Congresswoman Jacky Rosen (D-NV), a U.S. Senate candidate, tweeted that her opponent, U.S. Sen. Dean Heller (R-NV), "stood on the sidelines while Attorney General Jeff Sessions attacked Nevada's legal marijuana industry. I'll work with both parties to defend the will of the voters and keep these businesses free from federal interference."

Congressman Matt Gaetz (R-FL), who supports legalization, dismissed a question about U.S. Supreme Court nominee Brett Kavanaugh's position on marijuana.

Florida Democratic congressional candidates Lauren Baer and Pam Keith support decriminalizing marijuana.

The U.S. House bill to respect state marijuana laws got two new cosponsors, for a total of 23.

/ STATES

Oklahoma Gov. Mary Fallin (R) signed medical cannabis regulations into law. Democratic gubernatorial nominee Drew Edmondson said the new rules, which ban the sale of smokable forms of marijuana, "represent yet another failure of government." Advocates are considering a lawsuit.

A woman whose daughter suffers from a seizure disorder filed a lawsuit seeking to overturn Washington State restrictions on marijuana advertising because those policies allegedly block patients from receiving information about treatments.

Wisconsin Democratic gubernatorial candidate Matt Flynn said that countywide marijuana legalization advisory ballot questions will boost voter turnout.

Kansas Democratic gubernatorial candidates voiced support for medical cannabis.

Minnesota Republican gubernatorial candidate Jeff Johnson said he supports medical cannabis but not marijuana legalization.

Here's a look at workplace issues related to New York's medical cannabis law.

/ LOCAL

A La Crosse County, Wisconsin Board committee advanced a marijuana legalization advisory measure for the November ballot.

The Walworth County, Wisconsin Board killed a marijuana legalization advisory measure proposed for November's ballot.

At least two Vermont municipalities have preemptively enacted local prohibitions on marijuana sales in anticipation of potential future broad statewide legalization.

Here's a look at how the lure of marijuana tax revenue affects Oregon municipalities' decision on local cannabis commerce bans.

/ INTERNATIONAL

Canada's public safety minister says he has discussed the U.S.'s policy of applying lifetime bans on foreigners who have used marijuana  in "virtually every conversation with American counterparts, including the previous and current Secretary of Homeland Security."

The parents of an epileptic girl who has been hospitalized are asking UK regulators to issue a special license allowing medical cannabis use.

/ ADVOCACY

The Oklahoma Democratic Party criticized regulators' decision to ban the sale of smokable medical cannabis.

The NAACP's annual convention will feature programming on "the Fight for Racial Justice on the Cannabis Frontier."

The Missouri Medical Cannabis Trade Association formed in anticipation of at least one medical marijuana ballot measure being approved this November.

NORML is questioning police tactics that led to the death of a Pennsylvania man being pursued for suspected low-level marijuana cultivation.

/ SCIENCE & HEALTH

A survey found that 50% of Canadian pediatricians have encountered patients who had used medical cannabis.

A survey found that a majority of Australian general practitioners support medical cannabis access.

The journal Nature looks at genetically modified marijuana.

/ OPINION & ANALYSIS

A New England Journal of Medicine op-ed endorses modernizing federal marijuana laws in light of state legalization.

/ BUSINESS

Marijuana dispensaries that sold TreatWell products until the company's then-CEO Alison Ettell called the police on an eight-year-old girl for selling water without a permit are now holding a fundraiser for the young entrepreneur.

Maryland medical cannabis dispensaries sold $36,654,926 worth of product in the program's first six months.

The creator of the marijuana-focused podcast High, Good People was chosen as one of ten people to participate in a Spotify workshop for women of color—out of 18,000 applicants.

Canadian newspaper The Globe and Mail is hiring three marijuana reporters.

/ CULTURE

The executive director of the National Hockey League Players Association said that the union is considering whether league drug policy changes are needed in light of Canada's legalization of marijuana.
Make sure to subscribe to get Marijuana Moment's daily dispatch in your inbox.