Industrial Hemp Cultivation Exploded In The U.S. Last Year, Report Shows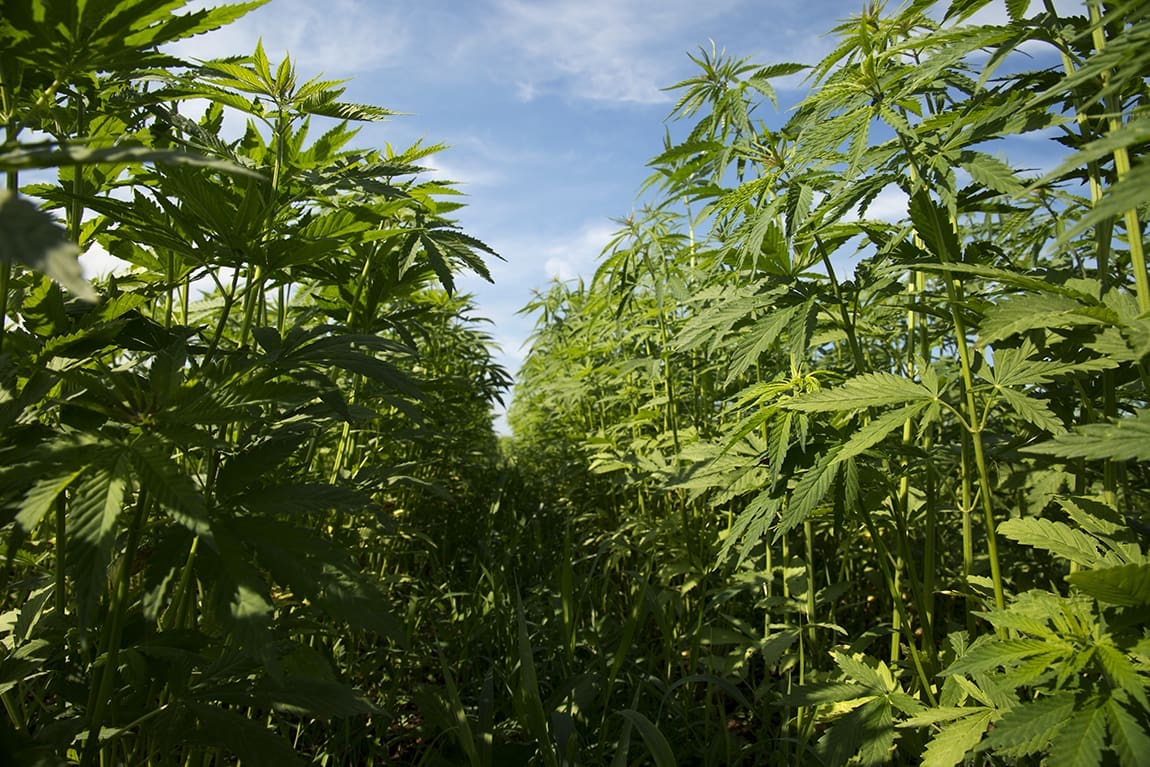 Industrial hemp production significantly increased in the U.S. in 2018, with farmers cultivating three times as many acres of the crop as compared to the pervious year, according to a report released on Monday.
Farmers grew more than 78,000 acres of legal hemp last year, the advocacy group VoteHemp reported. In 2017, they grew about 26,000 acres and in 2016, the total was just under 10,000 acres.
But while those are impressive gains—the product of a growing number of state-level reform policies that expanded the pool of farmers licensed to grow hemp and universities authorized to research it under a previous Farm Bill passed in 2014—expect another massive surge in 2019 thanks to hemp's outright legalization through the new Farm Bill signed by President Trump last month.
The hemp provisions remove the crop from the Controlled Substances Act, shift regulatory responsibility to the U.S. Department of Agriculture from the Justice Department and allow hemp farmers to qualify for benefits like crop insurance.
The legislation is a game-changer in terms of production estimates, advocates say.
"Sales of hemp products have been growing at a double digit pace for several years and demand for CBD has been phenomenal," Eric Steenstra, president of Vote Hemp, the industry group that created the report, told Marijuana Moment. "Now that hemp has been removed from the Controlled Substances Act, we expect demand for American hemp to continue to increase and project that at least 125,000 acres of hemp will be planted nationally in 2019."
Last year, five new states established pilot hemp programs under the earlier version of the wide-ranging federal agriculture legislation. And most states that already had programs in place saw their production increase significantly from 2017 to 2018. That's especially true of Montana, which led the nation in hemp cultivation last year with 22,000 acres grown—a 4,000 percent increase compared to 2017.
The former leader of hemp cultivation in the U.S. was Colorado, whose new governor said this month that investing in the hemp industry will be one of his administration's priorities.
"With our world class universities like Colorado State and Adams State, which are at the forefront of hemp innovation with the leading hemp manufacturers and cultivators already here, we want to seize on this opportunity under the most recent national Farm Bill to help make Colorado the national leader in industrial hemp production," Gov. Jared Polis (D) said in his State of the State address.
Steenstra also said in a press release that the end of hemp prohibition means "it's time to invest our energy in expanding hemp cultivation and the market for hemp products across the country so that all can reap the benefits of this versatile, historic American crop."
Photo courtesy of Brendan Cleak.