Women And Baby Boomers Are Increasingly Embracing Marijuana, New Market Report Finds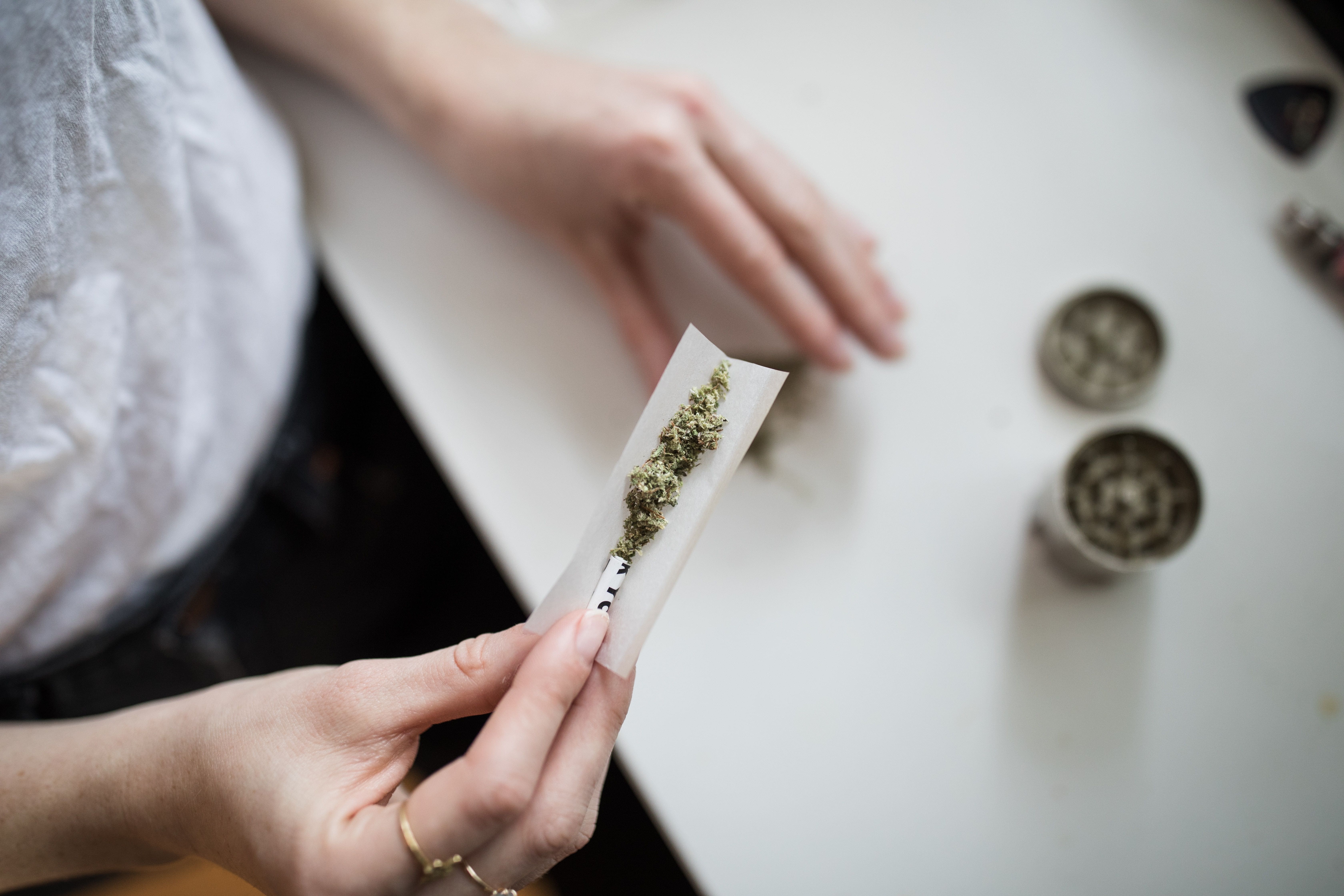 In the eyes of experts and the general public, the profile of the "typical marijuana consumer" continues to be a white male under 35, without children, who lives in or near a major West Coast city.
But as the latest "State of Cannabis" report from San Francisco-based marijuana-delivery software platform Eaze suggests, that impression is increasingly wrong.
And that's good news for cannabis industry investors and entrepreneurs seeking new consumers—who are indeed flocking to marijuana after adult-use cannabis sales became legal in California on January 1, 2018.
Women and "baby boomers" are the fastest-growing consumer segments among marijuana users, according to Eaze.
Not only that, boomers are spending the most money per order on cannabis than any other generation, according to the report, which was released on Wednesday. (Must be nice to enjoy relative job and housing security and lack crushing student debt!)
The company culled its database of 450,000 consumers as well as answers from 4,000 survey respondents to make the claims contained in the report. It did not define its generational boundaries.
Thirty-eight percent of Eaze customers in 2018 were women, an increase of 3 percent from 2017.
And reflecting both the sizable increase in consumers overall —as well as the vanishing stigma associated with marijuana—the "total number of women consumers grew 92 percent," according to the report.
Eaze used data from California only for the purposes of the survey, though the platform has long been said to be eyeing expansion into other states.
"First-time buyers," that is, Eaze customers using the company's services for the very first time—lured perhaps by the promise of aggressive discounts—grew by 140 percent, according to the report, which did not provide raw figures behind most of the percentages.
Other takeaways:
CBD, or cannabidiol, the less-psychoactive marijuana compound associated with anti-inflammatory and anti-anxiety effects, continues to grow in popularity. In 2018, 4.8 percent of Eaze's consumers bought CBD, compared to 2.6 percent in 2017.
71 percent of respondents said they are using less over-the-counter pain medication, like Advil, thanks to cannabis—and 35 percent said they are ditching prescription pain pills, like opiates, for marijuana products. Boomers led both categories in ditching pharmaceutical industry medication for marijuana.
29 percent of regular CBD customers are "female boomers," according to Eaze.
The most popular edible item—among age-verified, adult marijuana consumers purchasing in California's strictly regulated market—are gummies.
Marijuana users are replacing both alcohol and tobacco as well as prescription drugs with cannabis. Specifically, 63 percent of Millennials are drinking less, and 32 percent of Gen Z-ers are using less tobacco.
The most popular reason for using cannabis is as a sleep aid. Eighty-four percent of women and 79 percent of men said they use marijuana for sleep.
April 20 is a the big cannabis holiday, but by far the top day of the year for sales is "Green Wednesday," or the day before Thanksgiving.
Some things aren't changing. Millennials who probably work in tech—which is to say, Millennials who are probably white and male—still dominate cannabis sales.
Tech-worker hubs like South of Market and Mission Bay in San Francisco and Venice Beach and Santa Monica in Los Angeles are the top markets for Eaze-assisted marijuana sales. (Which might not be good news if the company wants to expand its market beyond its obvious target demographic.)
The average age of a cannabis consumer is 31.
Florida Regulators Blast Oregon Hemp Products And Encourage Consumers To Buy Local In New Alert
Florida regulators are calling out Oregon hemp businesses over products that they say contain rocks and sticks and have failed to meet regulatory guidelines on allowable THC content. Instead, consumers should buy local products made in Florida, officials say.
The Florida Department of Agriculture and Consumer Services (FDACS) recently released a consumer alert to warn Floridians about complaints it has received concerning poor quality hemp items from Oregon. Separate new guidance was issued on the cannabinoid delta-8 THC, a psychoactive compound that is increasingly being marketed and catching the attention of regulators.
"The department routinely finds violative products and conducts investigations based on consumer complaints," FDACS said in the Oregon hemp warning. "Recently, the department has received several consumer complaints regarding shipments of hemp from Oregon."
Those concerns are concentrated in three areas. The complaints have noted issues with Oregon hemp shipments for plants containing "rocks, sticks and other foreign material," fraudulent certificates for laboratory analyses and items containing more than 0.3 percent THC, which is the allowable limit under federal statute.
"The department actively inspects for sanitary operating conditions and tests for label accuracy and contaminants unsafe for human consumption," the notice states. "The department will continue to work with the United States Department of Agriculture (USDA) and the Oregon Department of Agriculture to contact firms in Oregon, notify consumers, and request remedial actions be taken."
Regulators advised consumers to seek out products from businesses approved by USDA and to look for items that have a "Fresh From Florida" logo for quality assurance.
"Not only are you getting a product that is subject to Florida's comprehensive seed to sale inspections, you're also helping support Florida farmers," the Florida Department of Agriculture and Consumer Services (FDACS) said.
Nikki Fried, who heads FDCAS as commissioner of agriculture and consumer services, has publicly stated that she's a medical cannabis cardholder in the state—and she's also running for governor. Prior to winning elected office, she previously lobbied on behalf of a plant farm that was later bought out by a major cannabis company.
Fried has made cannabis policy a priority throughout her tenure, and her agency has separately released new guidance on the marketing of delta-8 THC.
"The FDACS team is on the ground daily working to make sure the rules are being followed and that hemp extract products do not contain contaminants unsafe for human consumption," it said. "Over the past year, the department has observed a growing interest in the sale of Delta-8-tetrahydrocannibinol ("Delta-8-THC") and received numerous inquiries regarding its safety."
It cautioned that the "until comprehensive, nationwide standards are adopted, consumers have no way of knowing what post-processing steps were taken to ensure the safety of these products" containing delta-8.
Colorado Governor Announces New Cannabis Business Office With Focus On Social Equity
Marijuana Legalization Increases Home Property Values, New Study Finds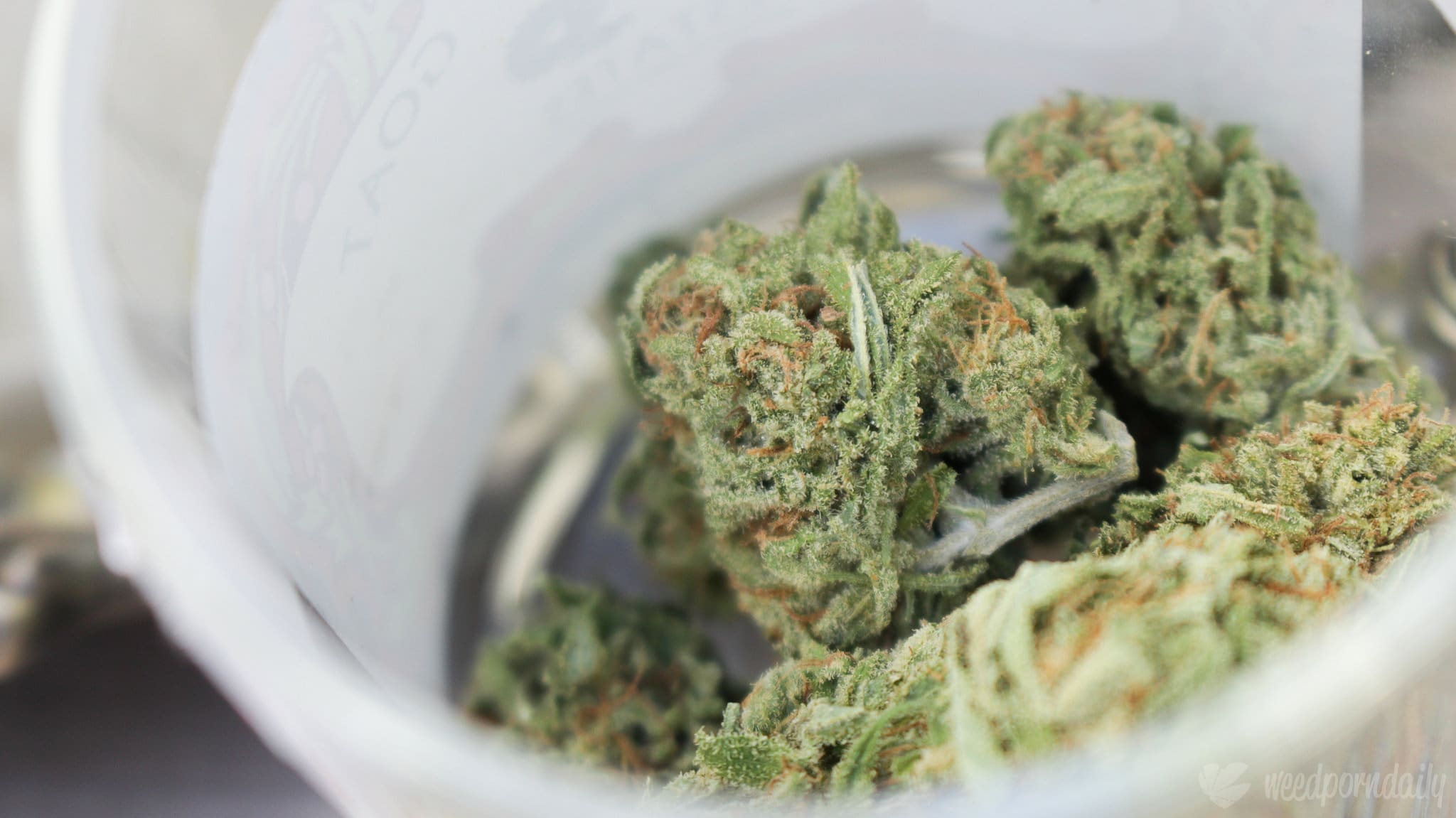 There are plenty of marijuana NIMBYs out there, but a new study found that cannabis legalization and the presence of dispensaries actually increases home property values.
The research from Clever Real Estate draws on data from Zillow, the U.S. Census and other sources. A main takeaway is that from 2017 to 2019, "home values increased $6,338 more in states where marijuana is legal in some form, compared to states that haven't legalized marijuana."
Part of the reason for the increased value is that legalizing and regulating cannabis means tax revenue for states. And that revenue translates into "new investment in things such as public services and infrastructure," the company found, driving up property value.
For every $1 million in additional tax revenue from marijuana sales, home values increase by $470, according to the study.
Take Illinois as a case in point. Last year, the state sold about $670 million in cannabis and took in $205.4 million in tax revenue. And that revenue has gone towards a wide range of causes such as supporting organizations that work to decrease street violence. If successful, reducing violence in a given community would be one simple way to increase property value.
The Clever Real Estate study also found that states that legalize for adult use see the greatest gains in home value.
"Between April 2017 and April 2021, property values rose $17,113 more in states where recreational marijuana is legal, compared to states where marijuana is illegal or limited to medicinal use," it said. And for the states that have enacted legalization but where sales have yet to start, "home values are predicted to increase by an average of $61,343."
The presence of cannabis dispensaries nearby also seems to be correlated with an increase in home value.
"Home values increased $22,090 more in cities with recreational dispensaries, compared to home values in cities where recreational marijuana is legal but dispensaries are not available," the study says. "With each new dispensary a city adds, property values increase by $519."
"When we controlled for other factors, we found that home values in areas that have legalized recreational marijuana leapt by $17,113 more than places where marijuana is illegal or only allowed for medicinal use. Even when we limited the comparison to recreational versus medicinal legalization, this disparity persisted. Places that legalize recreational marijuana saw home values increase by $15,129 more than those that only legalized medicinal use."
Last year, a separate analysis from economists at the University of Oklahoma similarly found that states that legalize marijuana actually see a boost in housing prices, with the effect most pronounced once nearby retail outlets open for business.
"This demonstrates that [it is] not simply the benefits of increased tax revenue, but also the existence of the dispensaries themselves, that is driving the price increases," the researchers found. "The dispensaries act as commercial amenities that the public puts a premium on being nearby."
Missouri Marijuana Activists File Legalization Initiatives For 2022 As Other Groups Prepare Separate Measures
Photo courtesy of WeedPornDaily.
Missouri Governor Vetoes Medical Marijuana Tax Deduction Bill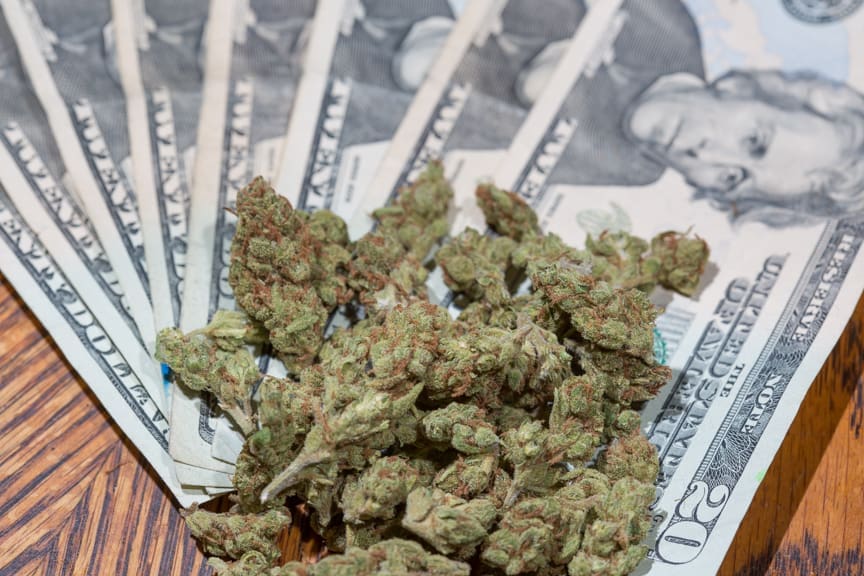 The measure, if enacted, would not have changed the federal 280E provision that remains in effect against cannabis businesses.
By Jason Hancock, Missouri Independent
Missouri Gov. Mike Parson (R) vetoed legislation Friday that would have lifted a prohibition on licensed medical marijuana companies deducting business expenses on their taxes.
In his letter vetoing the measure, Parson didn't mention the medical marijuana provisions. He said his decision to reject the bill came down to a section lawmakers included that would have provided tax relief for businesses impacted by city-wide or county-wide public health restrictions.
Parson said those provisions would have created "significant unintended consequences that could greatly harm localities."
In vetoing the bill, however, the medical marijuana provision was also struck down.
Missourians voted to legalize medical marijuana in 2018. But under federal law, growing, transporting or selling marijuana remains a crime.
Because of this dynamic, marijuana companies differ from every other legal business in the state because they can't deduct ordinary and necessary business expenses on their tax returns.
While federal law remains unchanged, the legislation approved nearly unanimously in both the House and Senate would have changed that for state taxes.
David Smith, a certified public accountant from St. Louis County who works with numerous medical marijuana companies, said during a Senate hearing earlier this year that Missouri's existing law could mean an effective tax rate for those businesses of 70 percent or higher.
"Some companies may even be subject to income taxes while operating at a loss," Smith said.
Andrew Mullins, executive director of MoCannTrade, said it was "both common sense and smart public policy to put medical cannabis businesses on a level playing field with all others that pay state business taxes."
"While disappointed in the veto, we remain encouraged by the overwhelming bipartisan support for a measure of basic tax fairness that received near-unanimous votes in both the state House and Senate," Mullins said in a statement to The Independent. "As our state's newest industry continues to create thousands of new jobs and generate tens of millions in new spending each month, we look forward to again passing this policy change and seeing it signed into law."
Another casualty of the veto was a provision providing sales tax exemptions for certain cancer treatment devices. Parson wrote in his veto letter that he supports this tax deduction and hopes lawmakers will pass it again next year.
This story was first published by Missouri Independent.
Congressional Lawmakers Request Marijuana Policy Change Following Sha'Carri Richardson Suspension