Hemp Will Be A Top 10 Product In 2019, Whole Foods Predicts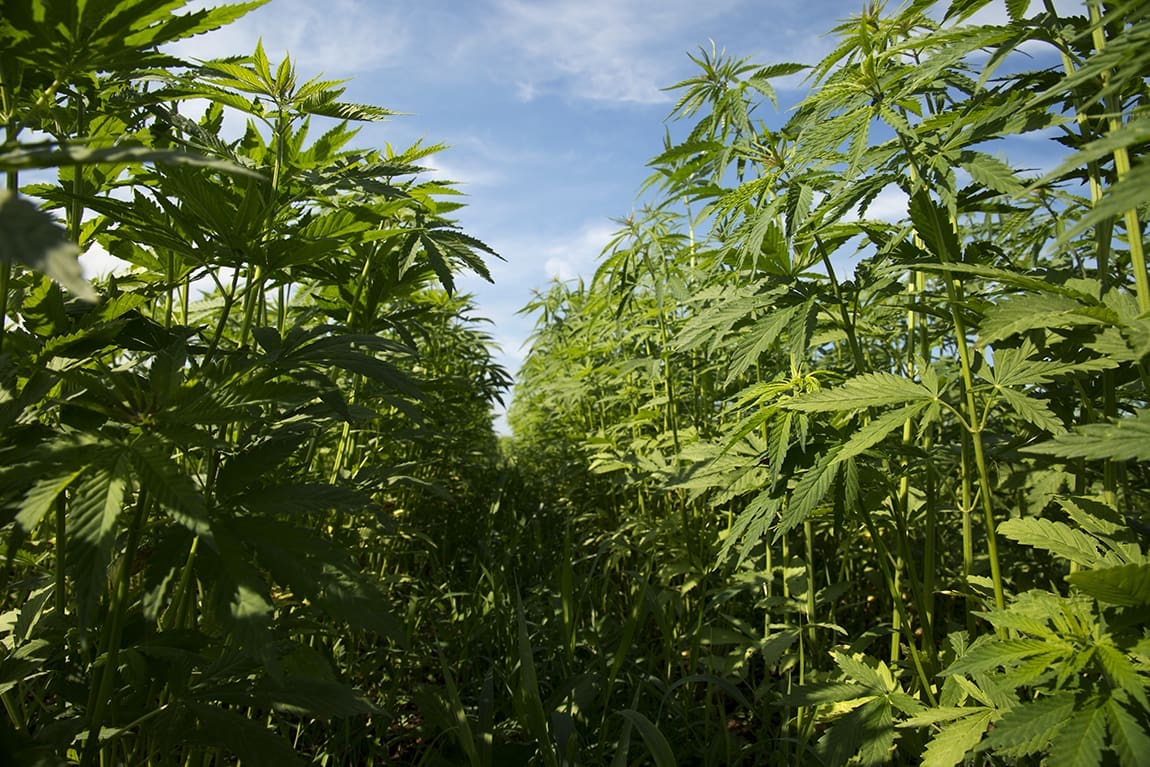 The gurus at Whole Foods Market have spoken: hemp products, already incredibly popular, will be a top 10 food trend in 2019.
In a press release, the company said it relied on "seasoned trend-spotters" who have "more than 100 years of combined experience in product sourcing, studying consumer preferences and participating in food and wellness industry exhibitions worldwide," to compile its new report on what to expect next year.
So what will be flying off the shelves in 2019? According to the experts, lots and lots of hemp.
"Hemp hearts, seeds and oils are nothing new to food and body care lovers—they're in everything from waffle mix to dried pastas," the company wrote. "But a new interest in the potential benefits stemming from other parts of hemp plants has many brands looking to explore the booming cannabis biz."
"While CBD oil is still technically taboo (prohibited in food, body care and dietary supplements under federal law), retailers, culinary experts and consumers can't miss the cannabis craze when visiting food industry trade shows, food innovators conferences or even local farmers markets."
(For the record, there's a lot of confusion and disagreement about the federal legality of hemp-derived CBD oil, which you can read more about here.)
The trend won't stop at CBD, either. Apparently phytocannabinoids, those compounds that are present in cannabis but also in other plants, are "becoming more visible and prevalent."
"It's clear that hemp-derived products are going mainstream, if not by wide distribution, then by word of mouth!"
Hemp products that the trend-spotters recommended include a line of health supplements containing phytocannabinoids, a face cream comprised of hemp stem cells and organic shelled hemp seeds.
While cultivating marijuana's non-intoxicating cousin is currently illegal in the U.S. outside of exceptions for state-approved hemp research programs authorized under the 2014 Farm Bill, there's a strong possibility that industrial hemp will be broadly legalized—possibly by the end of the year—once the House and Senate reconcile their versions of a new Farm Bill and put it on the president's desk.
Senate Majority Leader Mitch McConnell (R-KY), who introduced the provision, issued a "guarantee" last week that hemp legalization will be included in the final legislation.
That would give the hemp business an even greater boost going into the new year.
Photo courtesy of Brendan Cleak.
New Mexico Republicans Say Legalize Marijuana, But Let The Government Sell It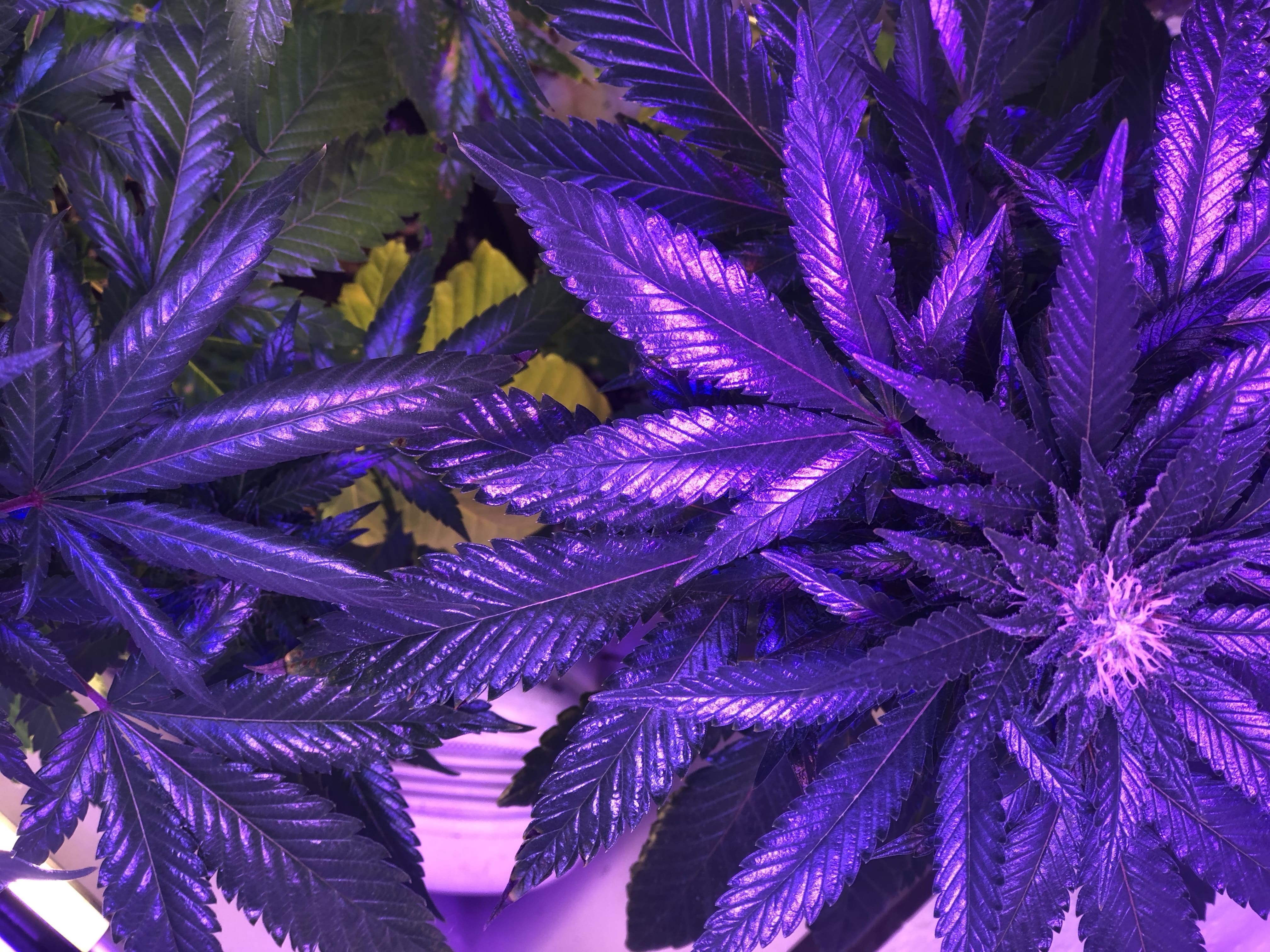 In lockstep with a growing number of legislators across the country, Republican state lawmakers in New Mexico want recreational marijuana to be legally sold in stores, but with a unique big-government twist: in what would appear to be a first in the United States, they're proposing that the state government own and operate cannabis dispensaries.
Medical marijuana has been legal in New Mexico for more than a decade, but with new Democratic Gov. Michelle Lujan Grisham's encouragement, legal cannabis commerce is growing significantly—and is accompanied by a growing chorus in support of outright legalization.
A bill in the state House of Representatives backed by Democrats, which would legalize marijuana for all adults 21 and over, was recently approved by a committee.
As the Santa Fe New Mexican reported, a competing marijuana legalization proposal in the Senate, introduced on Thursday by Sen. Mark Moores (R) and co-sponsored by two colleagues, including a Democrat, would follow a similar model to how alcohol is sold in at least two other U.S. states.
In Utah and New Hampshire, hard alcohol is available only at state-run liquor stores, Moores told the newspaper. Pointing out the obvious—New Mexico is next door to Colorado, where recreational cannabis has been legal for half a decade, and where border towns like Trinidad, Colorado have dozens of marijuana retail stores catering to visitors from other states like his own—Moores observed that legalization is inevitable.
"It's just a matter of how we do it," he said. "We should do it in a smart way."
It wasn't immediately clear what benefit—aside from putting a serious kibosh on the prospects for a marijuana industry in New Mexico—Moores hopes to provide by limiting sales to government-run outlets.
In Canada, where recreational marijuana went on sale in October, some provinces, including New Brunswick, allow sales only at government-run retail locations, according to CBC. Other provinces allow private commercial operators to sell marijuana online and at brick-and-mortar locations without appreciable ill effect.
In Uruguay, legal marijuana sales are limited to private pharmacies as opposed to separate, marijuana-only retail stores.
The New Mexico proposal would be a new model for the United States. In nearby Nevada as well as California, Washington, Oregon and Alaska, where recreational marijuana is legal and available in stores, it's sold at government-regulated, privately run businesses.
The closest analogue seems to be found in North Bonneville, Washington, which is the first and only city to open a government-run dispensary in the country. Faced with the prospect of bankruptcy, the city's mayor launched the cannabis shop in a last-ditch effort to amass badly needed revenue.
In New Mexico, excluding entrepreneurs like Duke Rodriguez, president of Ultra Health LLC, the state's largest medical marijuana company, seems a discordant move for an ostensibly business-friendly Republican.
New Mexico has been a reliably blue state in recent presidential elections, but like many other states in the West, it also has a deep, small-government libertarian streak.
With that in mind, Rodriguez isn't sure if New Mexico's state government is up to the task of running what's become a billion-dollar industry in other states.
"The state has problems sending [medical cannabis] cards on time," he told The New Mexican. "Are they really ready to build and open a couple of hundred stores across the state?"
Vermont Bill To Legalize Marijuana Sales Approved By Key Committee
The First Marijuana Hearing Of The New Congress Has Been Scheduled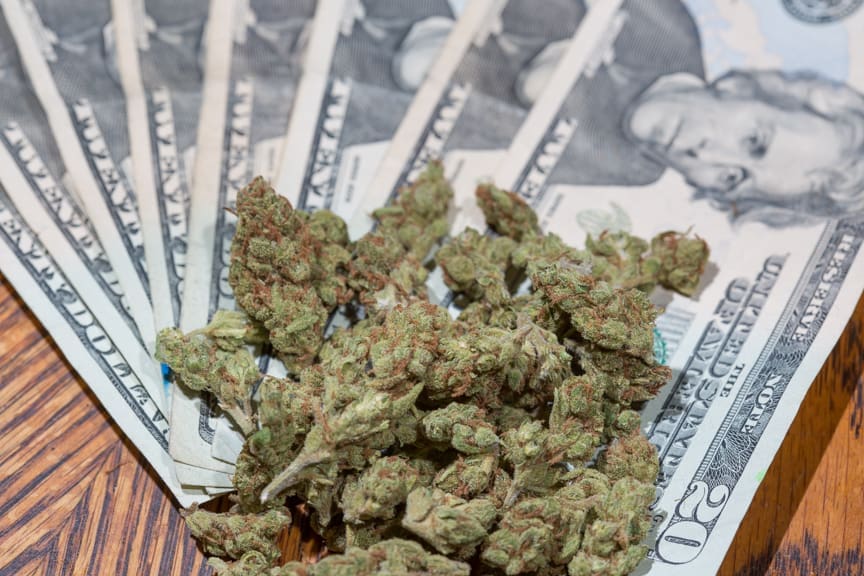 Congressional Democrats are already moving ahead with plans to consider broad changes to federal marijuana laws in 2019.
Whereas the Republican-controlled House for the past several years had blocked votes on most cannabis-related measures, the chamber's new Democratic majority on Wednesday announced it has scheduled a hearing for next week to examine the difficulties that marijuana businesses face in opening and maintaining bank accounts.
Titled, "Challenges and Solutions: Access to Banking Services for Cannabis-Related Businesses," the hearing will take place on February 13 before a subcommittee of the House Financial Services Committee.
Although a growing number of states are moving to legalize marijuana for medical or recreational use, cannabis remains federally prohibited. As a result, and despite a 2014 guidance memo released on the topic by the Obama administration aimed at clearing up the issue, many financial services providers remain reluctant to work with the industry out of fear of violating money laundering or drug laws.
"When we introduced this bill six years ago, we warned that forcing these businesses to deal in cash was threatening public safety. No hearing was given," Rep. Denny Heck (D-WA) said in an email, referring to marijuana banking legislation he and Rep. Ed Perlmutter (D-CO) have filed for the past several Congresses.
He lamented that Republican leadership didn't schedule a hearing on the proposal even after a security guard at a Colorado dispensary was killed during a robbery.
"Chairwoman Waters has made it one of her first priorities to address this urgent and overdue issue, demonstrating that she understands the threat to public safety and the need for Congress to act," Heck said of the committee's new leader. "We have a bipartisan proposal to allow well-regulated marijuana businesses to handle their money in a way that is safe and effective for law enforcement to track. I am eager to get to the work of refining it and passing it into law."
That a hearing on the issue was in the works was first noted earlier this week by Politico, and Marijuana Moment reported that the full committee is also actively planning to vote on a marijuana banking bill in the coming months.
The newly scheduled marijuana hearing is a signal that Democrats intend to move cannabis legislation this year, and is likely to be the first in a series of committee-level actions across the House on the issue.
"The upcoming hearing presents a real opportunity for the Democratic Party to assert their leadership by finally beginning the conversation on how we end the failed policy of marijuana criminalization," Justin Strekal, political director for NORML, said.
While two limited medical cannabis research bills were able to advance out of House committees last year, they never made it to the floor for votes. Meanwhile, Republican leaders consistently prevented members from offering marijuana-related amendments—including ones on banking issues—to larger legislation.
In contrast, Rep. Earl Blumenauer (D-OR) suggested in a memo to party leaders late last year that they pursue a step-by-step approach to legalize marijuana in 2019. His plan recommends that Financial Services and other committees first begin holding hearings on incremental reforms like banking access, research expansion and medical cannabis for military veterans before passing bills on those issues as part of a lead up to ultimately approving broader legislation to formally end federal marijuana prohibition by the end of the year.
A House bill to protect banks from being punished for working with state-legal marijuana businesses that Heck and Perlmutter introduced garnered 95 cosponsors in the last Congress, and 20 senators signed onto a companion bill, but neither were given hearings or brought up for votes.
"Depriving state-legal cannabis businesses of basic banking services and forcing them to operate entirely in cash presents a significant safety risk, not just to those businesses and their employees, but to the public," Don Murphy, director of federal policies for the Marijuana Policy Project, said in an email. "Support for addressing the cannabis banking problem is strong and bipartisan, and it appears Congress may be ready to adopt a real, commonsense solution. Members concerned about public safety should be jumping at the chance to express their support for this legislation."
Congress has held only a handful of hearings on marijuana reform issues in recent years, and never before has any come at a time when broad cannabis reform legislation seemed to be conceivably on its way to passage.
"This hearing is historic for cannabis policy reform advocates, business owners and the banking sector, and could directly lead to the first in what is hopefully a series of positive changes in the 2019 legislative cycle," Morgan Fox, media relations director for the National Cannabis Industry Association, said in an email. "Allowing banks to work with cannabis businesses more easily will benefit public safety, increase transparency, provide more financing options for small businesses and communities that have been targeted by prohibition, and help companies thrive so they can further displace the illicit market."
Outside of the two committee markups of cannabis research legislation last year, which were not preceded by formal hearings on the relevant issues, Senate panels have on a few occasions held lengthy discussions on marijuana.
In 2013, for example, the Senate Judiciary Committee convened a hearing to dig into the fact that a growing number of states were legalizing marijuana in contrast with federal law.
The Senate Caucus on International Narcotics Control, which is not a formal standing committee of the body, hosted a discussion on federal marijuana enforcement in 2016. Its two cochairs, Sens. Charles Grassley (R-IA) and Dianne Feinstein (D-CA), have long been among Congress's most vocal opponents of cannabis reform, though Feinstein began to shift her position last year.
Also in 2016, the Senate Judiciary Committee's Subcommittee on Crime and Terrorism held a hearing on the risks and potential benefits of medical cannabis, but it did not lead to votes on any marijuana legislation.
Meanwhile, pressure to address cannabis banking has been growing. Several top Trump administration officials have indicated they support clarifying the issue.
Treasury Secretary Steven Mnuchin, for example, suggested in testimony before a House committee early last year that he supports letting marijuana businesses store their profits in banks.
"I assure you that we don't want bags of cash," he said. "We do want to find a solution to make sure that businesses that have large access to cash have a way to get them into a depository institution for it to be safe."
In a separate hearing Mnuchin revealed that addressing the issue is at the "top of the list" of his concerns.
Federal Reserve Chairman Jerome Powell said that the growing gap between state and federal marijuana laws "puts federally chartered banks in a very difficult situation… It would great if that could be clarified."
And last month, Comptroller of the Currency Joseph Otting called on Congress to "act at the national level to legalize marijuana if they want those entities involved in that business to utilize the U.S. banking system."
Meanwhile, although many major financial institutions are staying away from the cannabis industry, federal data does show that an inceasing number of banks are beginning to work with marijuana growers, sellers, processors and related businesses.
It hasn't yet been announced who will be testifying at next week's cannabis banking hearing before the Consumer Protection and Financial Institutions Subcommittee.
Congressional Democrats Plan Hearing And Vote On Marijuana Business Banking
Newly empowered congressional Democrats reportedly plan to hold a House hearing next week on marijuana businesses' difficulties accessing banks—signifying renewed momentum for cannabis issues on Capitol Hill following years of blockades by the former Republican leadership of the chamber.
Party leaders are also laying the groundwork to vote on a marijuana banking bill soon, Marijuana Moment has learned.
Politico first reported on Monday night that the House Financial Services Committee was planning a hearing on the topic, which cited "sources familiar with the matter" as saying it could be scheduled for Wednesday, February 13—though nothing is formally on the calendar yet.
Big –> House Financial Services is planning a hearing next week on marijuana banking legislation, sources familiar say https://t.co/U1dAIoEFEb

— Zachary Warmbrodt (@Zachary) February 5, 2019
A source separately told Marijuana Moment that preparations are now well underway for a "full committee markup in the coming months" on legislation to clear the way for cannabis businesses to gain access to banking services.
A February 13 hearing on the issue would come almost exactly five years to the day after the Obama administration's Treasury Department issued a Valentine's Day 2014 memo outlining guidance for how banks can serve cannabis businesses without running afoul of federal regulators.
That document encouraged some financial services providers to work with marijuana businesses, but many banks remain reluctant until federal law is formally changed. As a result, many cannabis growers, processors and sellers conduct their state-legal activities on an all-cash basis, which can make them targets for robberies.
Republican leaders blocked cannabis banking amendments and other marijuana measures during the past several Congresses. But new Financial Services Committee Chairwoman Maxine Waters (D-CA) said after the midterm elections that "it's inevitable we are going to have to talk about" the marijuana banking issue.
In a memo to party leaders in October, Rep. Earl Blumenauer (D-OR) suggested a step-by-step approach for how Democrats could foster the federal legalization of marijuana in 2019. The document suggests that Financial Services and other committees first begin holding hearings on incremental issues like banking, research and veterans' access between January and March, which would put the reported hearing next week on track with the plan.
Also in the document, Blumenauer suggested that committees begin voting on cannabis reform bills by April.
Congressman Issues 'Blueprint To Legalize Marijuana' For Democratic House In 2019