Colorado Governor Asks Congress To Let Marijuana Businesses Get Coronavirus Aid Funds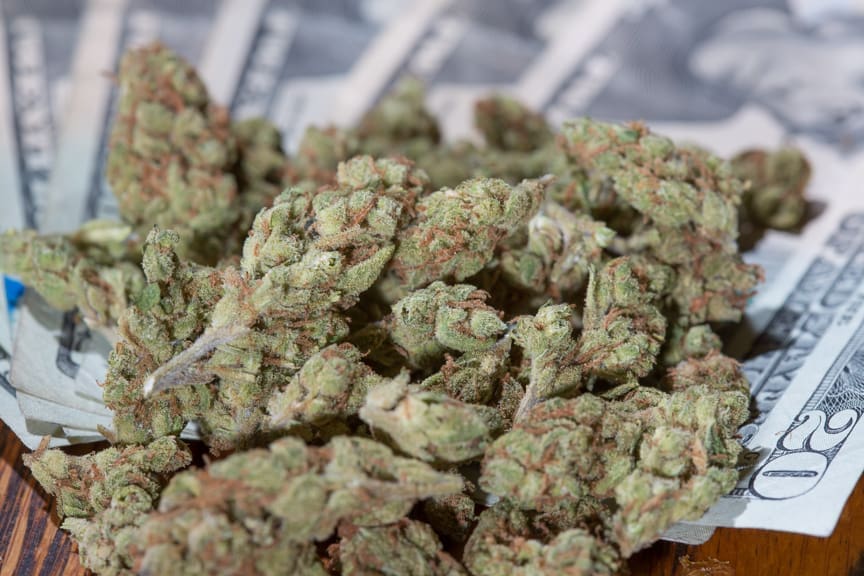 Even as many states deem marijuana businesses to be "essential" operations that can continue their activities during the coronavirus pandemic, ongoing federal cannabis prohibition means they can't get access to relief funds available to other industries under COVID-19 legislation passed by Congress.
The governor of Colorado is seeking to change that.
"Unfortunately, a large number of small businesses in Colorado are not eligible for these loans due to their involvement in the state-legal cannabis industry, which is a major employer and tax revenue generator in our state," Gov. Jared Polis (D) wrote in a letter to a Colorado congressman on Monday.
The federal Small Business Administration (SBA) has not only maintained that current law prevents it from offering loans and other services to marijuana businesses such as growers, processors and retailers but also insists that the ban applies even to companies that work indirectly with the cannabis industry—including accounting and law firms.
"As you can imagine, there are hundreds of Colorado companies that fall into the latter category, from HVAC companies and lighting equipment suppliers to law firms and accounting firms," Polis, himself a former congressman who for years was one of the most vocal proponents of marijuana law reform on Capitol Hill, wrote to Rep. Jason Crow (D-CO).
It "could have a devastating effect on our business community and tens of thousands of employees" if those companies are blocked from getting aid, he said.
"In an ideal world, Congress would include a provision in an upcoming bill guaranteeing that all state-legal cannabis businesses, direct and indirect, will be eligible for these loans," Polis said. "In the alternative, I hope that you can at least work with your colleagues to ensure that Indirect Marijuana Businesses will be eligible for the loans."
Although previous rounds of coronavirus disaster relief legislation have excluded marijuana businesses, Crow, a member of the House Committee on Small Business, is in a position to influence upcoming packages, Polis wrote.
"I am confident most members of Congress do not even realize these companies have been deemed ineligible and it would be non-controversial to reverse that aspect of the SBA rules through upcoming legislation," the governor said.
A coalition of cannabis industry trade associations sent a letter last week asking state officials to pressure their congressional delegations to include marijuana businesses in upcoming coronavirus legislation. They're also requesting that states themselves consider directly providing relief programs for their "essential" businesses.
Separately, eleven senators sent a letter last month asking Appropriations Committee leader to address SBA aid access issue for cannabis businesses in separate annual spending legislation.
Meanwhile, House Speaker Nancy Pelosi wants to see further COVID-19 legislation include provisions finally allowing cannabis businesses to broadly access banking services, Rep. Ed Perlmutter (D-CO) said last week after presenting the issue before a meeting of the Democratic Caucus.