Half Of Americans Have Tried Marijuana, New Gallup Poll Finds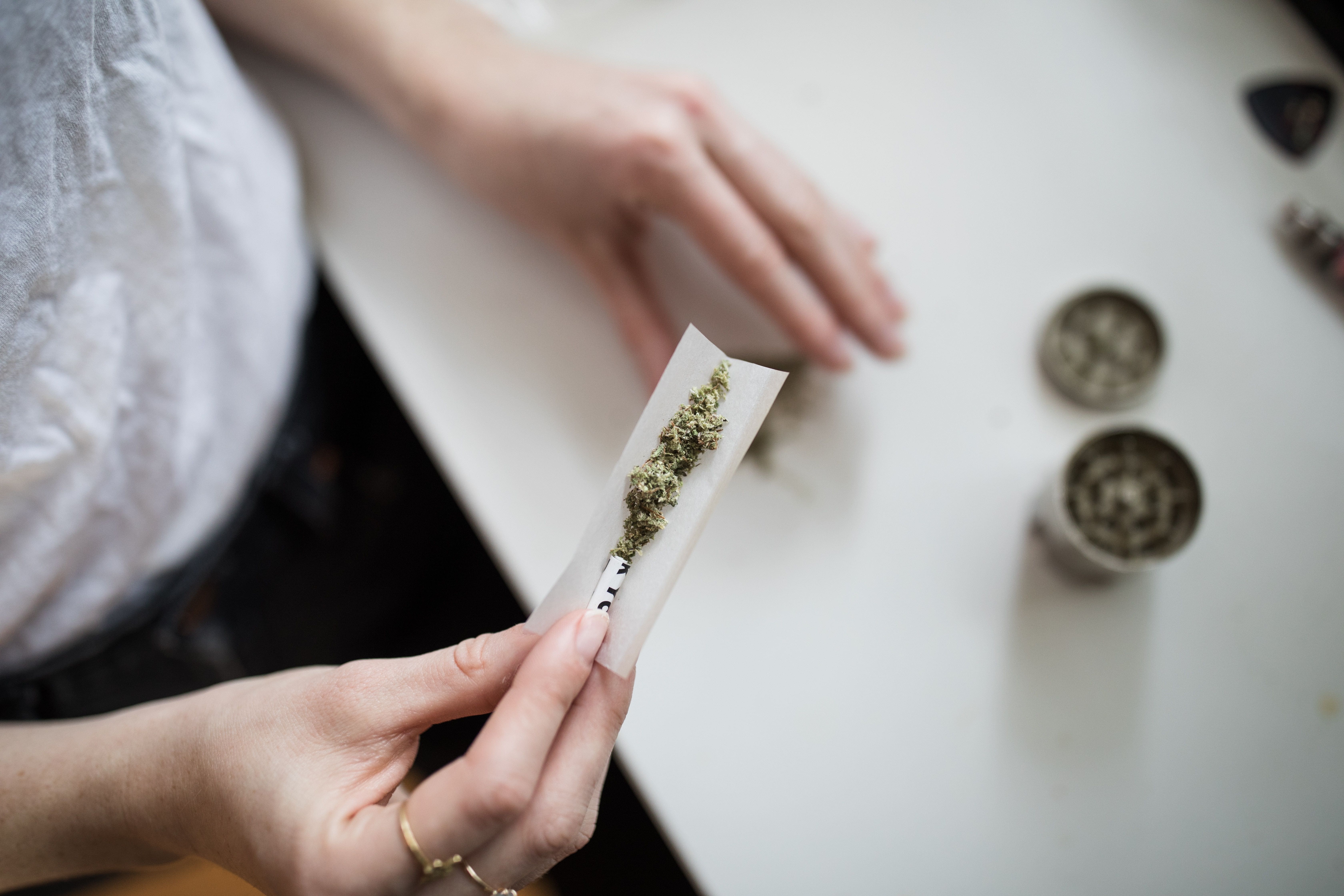 Nearly half of American adults have tried marijuana, according to a new poll from Gallup, and more than one in ten say they actively smoke cannabis.
The research institution has been surveying people about trying marijuana since the early 1970s, and for decades the percentage of Americans who said they've done so remained in the 30 percent range. That's changed demonstrably in recent years as more states have legalized cannabis for medical or recreational use and public sentiment on the issue shifted.
The latest poll found the 49 percent of respondents said "yes" when asked if they "ever happened to try marijuana."
It's not clear what share of the apparent increase in use could be attributable to people who previously consumed becoming more comfortable admitting it in light of the end of criminalization in a growing number of jurisdictions—or how many people who use cannabis now are still saying that they don't due to ongoing prohibition and stigma.
Interestingly, while experimentation has increased, according to the poll, active use has stayed relatively consistent. Twelve percent of respondents said they currently smoke cannabis—which is the same result as Gallup's 2019 survey and one percentage point lower than in 2013.
Gallup pointed out that "nearly as many Americans today say they smoke marijuana as say they smoke cigarettes."
Roughly half of U.S. adults, 49%, have ever tried marijuana; 12% say they smoke it. https://t.co/aSVipxdsVu

— GallupNews (@GallupNews) August 17, 2021
It should be noted that the survey language specifically asks if people actively "smoke" marijuana. It stands to reason that more people would have said they currently use cannabis if that was broadened out to include other methods of delivery such as vaping or edibles.
In any case, the poll also reveals interesting demographic details about those who said they've at least tried marijuana at one point or currently use it.
Taking an average of results from 2015-2021, about half of Millennials, Gen X and Baby Boomers all said they've experimented with marijuana—at 51 percent, 49 percent and 50 percent respectively. The Traditionalist category of people born before 1946 was notably lower at 19 percent.
But while there's a level of generational consistency when it comes to experimentation, that's not the case for active use. Millennials are most likely to say they currently smoke cannabis (20 percent), followed by Gen Xers (11 percent), Baby Boomers (9 percent) and Traditionalists (1 percent). Those figures are again based on combined 2015-2021 data.
As has been the case in previous surveys, men are more likely to actively smoke marijuana (16 percent) compared to women (9 percent).
Religious participation also appears to be a factor when it comes to active use. Only three percent of people who say they attend religious services weekly said they currently smoke cannabis, whereas 19 percent who never or seldom do said the same.
When it comes to political ideologies, 22 percent of liberals, 15 percent of Democrats, six percent of conservatives and seven percent of Republicans say they regularly use marijuana.
"The percentage of Americans who have tried marijuana has steadily climbed in recent decades," Gallup said. "Soon it should reach 50 percent, but it may not get much higher than that given the rates of experimentation have been steady around 50 percent in Gen Xers and among baby boomers. Half of millennials have also tried marijuana, and with many in that group approaching middle age, that proportion seems unlikely to increase in future years."
"As such, Gen Z's incidence of trying marijuana will likely determine the trajectory of the trendline," it continued. "If Gen Z experimentation rates are similar to their predecessors', the percentage may soon level off. It could, however, continue to grow if Gen Z and succeeding generations try marijuana at rates above 50 percent."
What the survey also revealed is that people don't necessarily have to use, or even have tried, cannabis to support reform.
Gallup's 2020 survey on the issue found that 68 percent of respondents said they favor legalizing cannabis for adult use, which is its "highest reading" since the firm started polling voters on the issue.
A poll the firm conducted earlier in the year also found that 70 percent of Americans view smoking cannabis to be a morally acceptable activity. That's higher than their views on the morality of issues such as gay relationships, medical testing of animals, the death penalty and abortion.
Ann Arbor City Council Declares Psychedelics Awareness Month For September