Government Shutdown Could Allow Sessions To Launch Marijuana Crackdown
Funding for the federal government is set to run out on Friday, unless Congress enacts a bill extending current spending levels before the midnight deadline. Also set to expire is a current rider that prevents the Department of Justice from interfering with state medical cannabis laws.
If lawmakers fail to enact an extension, the marijuana protections would disappear but, because drug enforcement are considered "excepted" from furloughs, the Justice Department would be newly empowered to enforce federal cannabis prohibition wherever it wants, regardless of state laws.
That means U.S. Attorney General Jeff Sessions, a longtime vocal legalization opponent, would get a legal green light to direct the Drug Enforcement Administration (DEA) and federal prosecutors crack down on medical marijuana patients and providers for the first time since he took office in February.
"All agents in DEA field organizations are excepted from furlough because they support active counternarcotics investigations," a Justice Department shutdown contingency plan says. "DEA investigations need to continue uninterrupted so that cases are not compromised and the health and safety of the American public is not placed at risk."
The same goes for federal prosecutors.
"As Presidential Appointees, U.S. Attorneys are not subject to furlough," the shutdown plan says. "Excepted employees are needed to address ongoing criminal matters and civil matters of urgency throughout the Nation. Criminal litigation will continue without interruption as an excepted activity to maintain the safety of human life and the protection of property."
The medical cannabis budget rider was first enacted into law in late 2014, and has since been extended for each subsequent fiscal year. In May, Sessions sent a letter to congressional leaders asking them not to continue the medical marijuana rider into 2018.
"I believe it would be unwise for Congress to restrict the discretion of the Department to fund particular prosecutions, particularly in the midst of an historic drug epidemic and potentially long-term uptick in violent crime," he wrote. "The Department must be in a position to use all laws available to combat the transnational drug organizations and dangerous drug traffickers who threaten American lives."
President Trump, who tweeted earlier this year that favored a temporary government shutdown, has suggested to his advisers in recent weeks that a congressional failure to enact a new spending bill would be politically beneficial for his administration, according to the Washington Post.
Among key issues in behind-the-scenes negotiations are funding for the president's proposed wall along the U.S.-Mexico border and protections for immigrants brought to the U.S. as children. Because many House Republicans are opposed to a short-term budget extension on principle, Democratic votes will likely to be needed to pass it. Senate Republicans will also need support from Democrats to reach the 60-vote threshold needed to advance the legislation.
That means negotiations are fluid and the outcome uncertain with just days to go before the deadline.
Congressional leaders are considering various scenarios to avoid a shutdown while talks concerning a full Fiscal Year 2018 spending package are ongoing. Most options involve a short-term extension of current funding levels — along with policy riders like the medical marijuana one — into late December or early next year. One resolution pending before the House Rules Committee would extend the deadline to December 22, just days before the Christmas holiday.
Setting aside the important question of whether the medical cannabis rider will be included in next year's bill — and it is a big question, since House leaders blocked lawmakers from even voting on whether to include the policy that chamber's version of Justice Department spending legislation this year — the current budget brinksmanship on Capitol Hill means the marijuana protections could disappear as soon as Saturday morning.
The Senate Appropriations Committee voted in July to include the medical marijuana provision in its version of the 2018 Justice Department funding bill. Last week, a bipartisan group of 66 House members sent a letter urging congressional leaders adopt the Senate cannabis language into broader legislation extending federal funding and policy riders into next year.
But just because the medical cannabis rider could disappear in the coming days doesn't automatically mean there would be a federal crackdown. There is no such rider in law that protects broader state laws allowing recreational marijuana use from federal interference, and Sessions's Justice Department hasn't yet launched a crackdown on businesses operating under those policies.
Sessions's personal preferences aside, a large-scale move against state-legal cannabis consumers and businesses, particularly those focused on medical use, would likely be politically damaging for the Trump administration. It would represent a reversal of then-candidate Donald Trump's repeated campaign pledges to respect state marijuana laws and run counter to his statements that he personally knows people who benefit from medical cannabis.
In October, a Gallup poll found that 64 percent of Americans now support legalizing marijuana, including majority support across party lines. Other surveys have shown support for medical cannabis as high as 94 percent among U.S. voters.
Sessions has in recent weeks sent mixed signals about his plans for federal marijuana enforcement policy under the Trump administration.
Last month, he testified before Congress that an Obama-era Justice Department memo that generally allows states to implement their own marijuana laws without interference remains in effect. But last week he told reporters at a briefing that his department is actively conducting talks about potential changes to the policy.
Marijuana Had 'Unprecedented' Success In State Legislatures In 2021, NORML Report Shows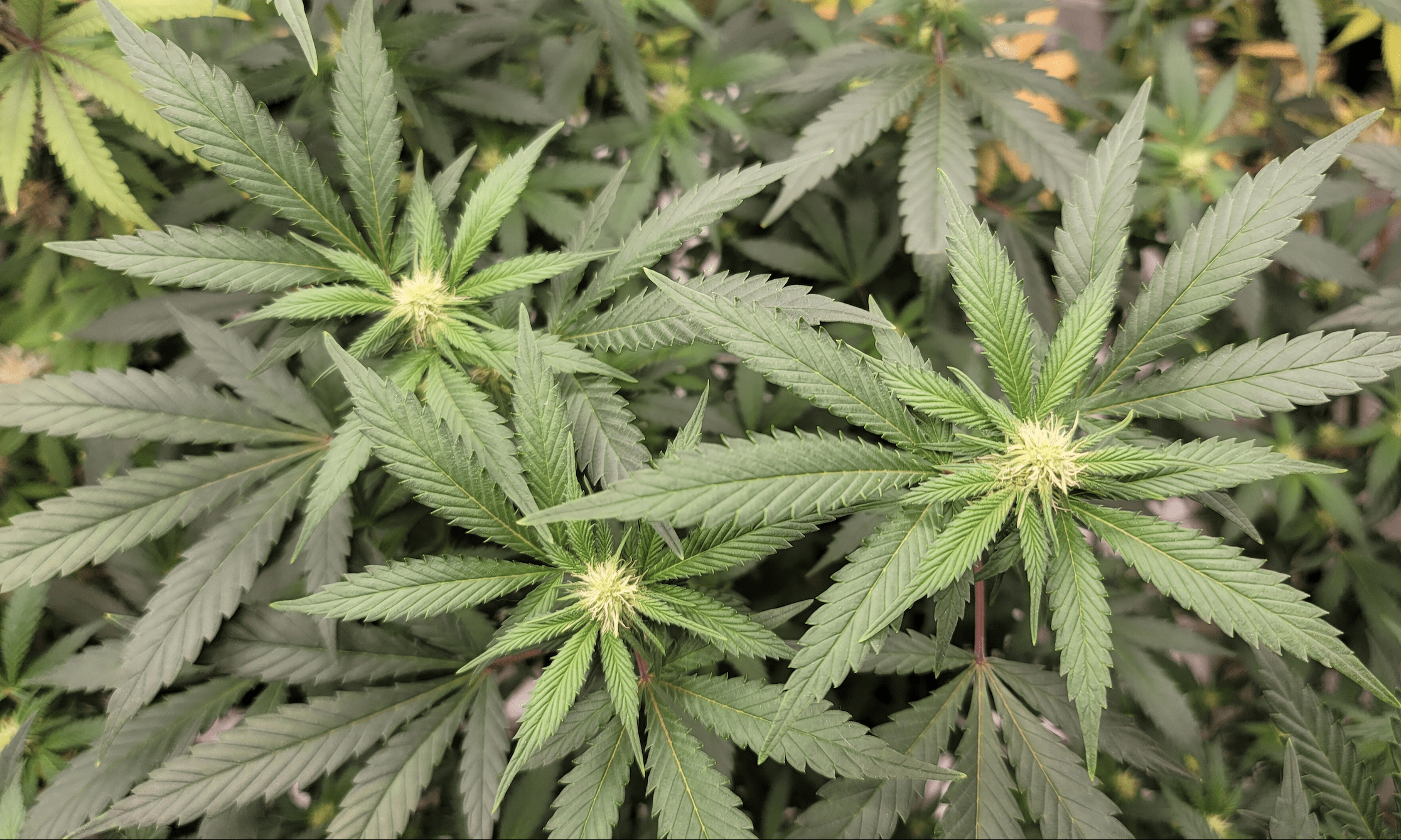 Lawmakers across the U.S. proved again in 2021 that marijuana reform will continue to advance on the state level despite the recalcitrance of Congress to end federal prohibition.
As more eyes turn to 2022 legislative sessions, a report from NORML that was released on Monday details advocates' progress on the cannabis front this year in more than 25 states, where over 50 pieces of marijuana reform legislation were enacted.
Most notably, legislatures and governors in five states enacted recreational legalization—a notable trend given that the reform has historically been decided by voters as ballot initiatives. But 2021 has also seen more modest policy changes related to medical cannabis, decriminalization and social equity.
"State lawmakers took unprecedented steps this year to repeal marijuana prohibition laws and to provide relief to those millions of Americans who have suffered as a result of them," NORML Deputy Director Paul Armentano said in a press release.
Of course, one of the primary objectives of reform advocates is to comprehensively end prohibition. To that end, the legislatures of Connecticut, New Jersey, New Mexico, New York and Virginia each legalized marijuana for adult use this year. (New Jersey's action came months after voters approved a referendum on the issue during last November's election.)
In Rhode Island, the Senate approved a marijuana legalization bill in June. While legislative leaders discussed holding a special session to send a final measure to the governor's desk, it now appears more likely that the issue will be taken up again in 2022.
North Dakota's House also passed a recreational legalization bill, but it was later rejected in the Senate.
Louisiana lawmakers, meanwhile, passed legislation this year that decriminalizes possession of up to 14 grams of cannabis.
With respect to expungements for prior marijuana convictions, reform measures meant to help provide people with relief were approved in Colorado, Delaware, New Mexico and Virginia, NORML reported.
As an example, the governor of Colorado signed a bill in May to double the marijuana possession limit for adults in the state—and he also directed state law enforcement to identify people with prior convictions for the new limit who he may be able to pardon.
Separately, Alabama's governor signed legislation that same month to legalize medical cannabis in the state.
—
Marijuana Moment is already tracking more than 1,200 cannabis, psychedelics and drug policy bills in state legislatures and Congress this year. Patreon supporters pledging at least $25/month get access to our interactive maps, charts and hearing calendar so they don't miss any developments.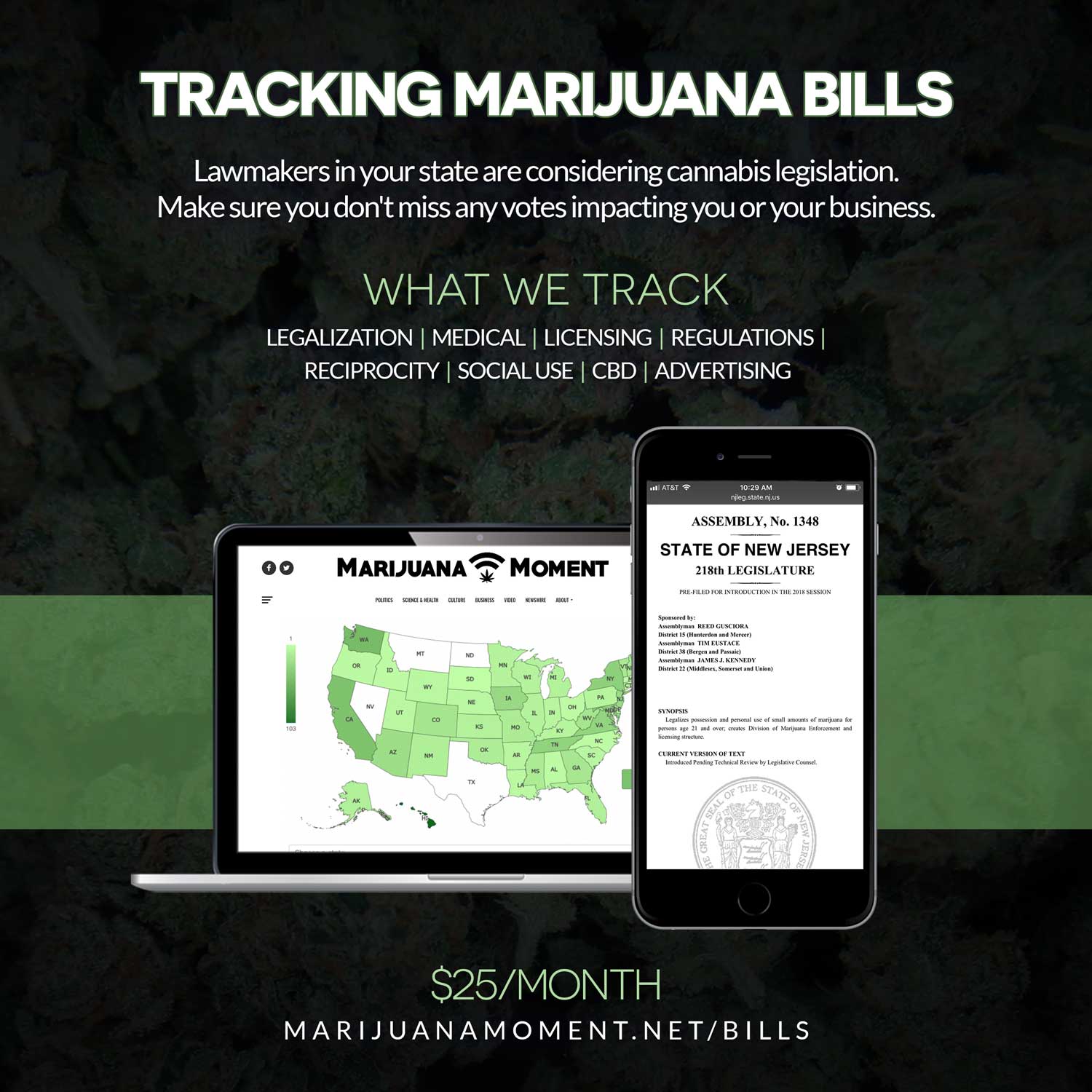 Learn more about our marijuana bill tracker and become a supporter on Patreon to get access.
—
At least 15 states took steps to expand existing medical marijuana programs. They range from California, where hospitals will now be required to permit medical cannabis use by certain patients, to Texas, where patients can now qualify for low-THC marijuana products if they suffer from post-traumatic stress disorder or cancer.
As state markets have continued to evolve, some lawmakers have turned their attention to enhancing social equity in the industry. And to that end, five state legislatures advanced reform this year.
For example, Illinois passed a bill to create additional marijuana licensing lotteries to expand business opportunities. And in Michigan, the governor signed a bill this month that makes it so people with cannabis-related felony or misdemeanor convictions on their record are no longer disqualified from obtaining a medical cannabis business license.
NORML also documented other reform bills related to the business industry, driving/DUI policies, juvenile justice and more. One miscellaneous measure that was enacted in California, for example, makes it so non-intoxicating cannabinoids, including CBD, can be sold as dietary supplements and as ingredients in food and beverages.
"As we approach the 2022 legislative session and the elections next November, it is important for lawmakers of all political persuasions to recognize that advocating for marijuana policy reforms is a political opportunity, not a political liability," NORML's Armentano said. "These policies are popular among voters, regardless of political party."
Activists and lawmakers have made clear that the cannabis reform momentum will continue through the new year.
On Monday, for instance, a Kentucky lawmaker announced that she is pre-filing bills to legalize possession, limited sales and home cultivation of marijuana in the state for the 2022 session.
In the South Dakota legislature, a cannabis reform bill has been formally recommended by a leadership panel for the upcoming session. And activists will also continue collecting signatures for a 2022 ballot initiative—though they hope to work with lawmakers to advance reform legislatively ahead of next year's election.
The Indiana Democratic party is mounting a push for marijuana legalization and calling on state lawmakers to enact the reform in 2022.
Arkansas activists are also hoping to place marijuana legalization on the state's 2022 ballot.
Last month, Oklahoma activists filed a pair of 2022 ballot initiatives to legalize adult-use marijuana and remodel the state's existing medical cannabis program.
In Nebraska, advocates unveiled the language of a pair of initiatives to legalize medical marijuana in the state last month.
This summer, New Hampshire lawmakers discussed a new strategy to legalize marijuana in the state that involves putting a proposed constitutional amendment on the ballot for voters to decide on in 2022.
Wyoming activists, meanwhile, are working to collect signatures for 2022 ballot initiatives to legalize medical marijuana and decriminalize cannabis possession.
A Maryland House working group has been tasked with studying marijuana and preparing a legalization referendum that the speaker wants to put on next year's ballot.
Just months ago, Ohio activists were cleared to begin collecting signatures for a 2022 ballot initiative to legalize marijuana in the state. And the campaign says it expects to have enough valid signatures by the end of this month.
Idaho advocates are also pursuing a 2022 cannabis legalization ballot initiative as well as a separate proposal focused on medical marijuana.
Kentucky Lawmaker Pre-Files Marijuana Legalization Bills For 2022 Session
Photo courtesy of Mike Latimer.
Kentucky Lawmaker Pre-Files Marijuana Legalization Bills For 2022 Session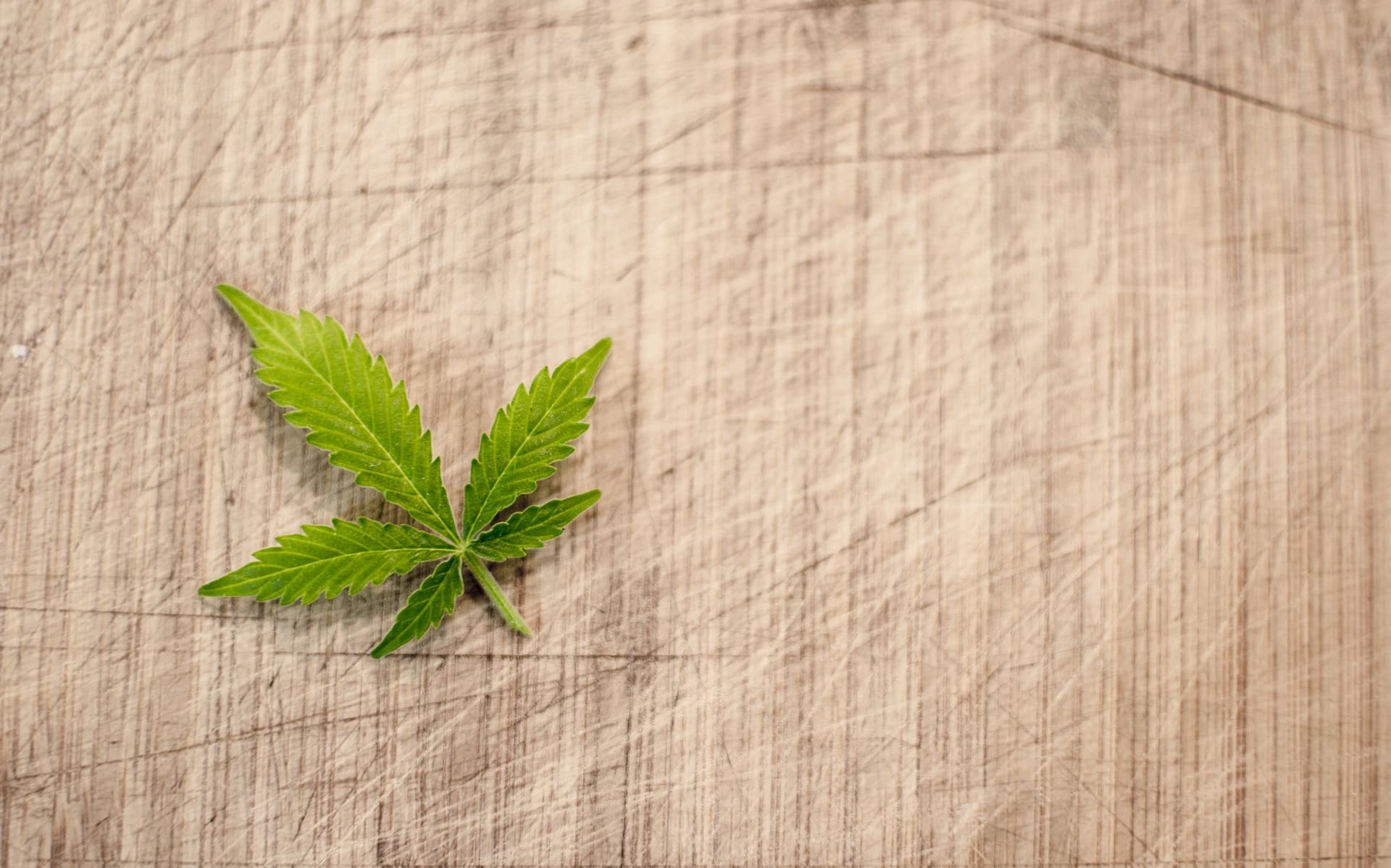 A Kentucky lawmaker announced on Monday that she is pre-filing bills to legalize possession, limited sales and home cultivation of marijuana in the state for the 2022 session, with endorsements from several leading advocacy groups.
Rep. Nima Kulkarni (D) is taking a dual-track approach to the reform, with one bill to have the legislature adopt the policy as a statutory measure and another to enact legalization through a constitutional amendment that would go before voters.
Generally speaking, the measures would accomplish the same central objective of ending prohibition, but Kulkarni said they're meant to complement each other by giving lawmakers an opportunity to pass legalization in the short-term while allowing voters to constitutionally enact the reform as a "more permanent fix that gives cannabis use the constitutional protection it deserves."
"I am sponsoring these bills for several reasons, any one of which should be enough for them to become law," the sponsor said in a press release.
"First, current cannabis statutes have needlessly and tragically ruined many lives, especially people of color who have suffered because of unequal enforcement," she said. "Second, thousands of citizens, from cancer patients to veterans suffering from PTSD, should have the right to use something that gives them the mental and physical relief they deserve without relying on stronger, potentially addictive medicine. Third, cannabis decriminalization would give the state a much-needed source of reliable revenue without raising current taxes a single cent."
Kulkarni further noted that polls "have repeatedly shown a majority of Kentuckians backs decriminalization and allowing cannabis to be used responsibly by adults."
Under one of the lawmaker's pre-filed bills, a constitutional amendment would be placed on the ballot if three-fifths of the House and Senate approve it during next year's legislative session. If passed by voters, adults 21 and older would be able to possess, purchase and sell up to one ounce of cannabis. They could also grow up to five plants for personal use.
The measure would task the General Assembly with coming up with regulations on matters such as licensing and taxes.
The separate statutory proposal would similarly remove criminal penalties for low-level possession, cultivation and sale of cannabis. It would also amend state statute so that marijuana paraphernalia would no longer be criminalized and create a pathway for people to have their cannabis convictions expunged.
Neither measure creates a regulatory structure for commercial marijuana sales, something that would be subject to separate legislation.
—
Marijuana Moment is already tracking more than 1,200 cannabis, psychedelics and drug policy bills in state legislatures and Congress this year. Patreon supporters pledging at least $25/month get access to our interactive maps, charts and hearing calendar so they don't miss any developments.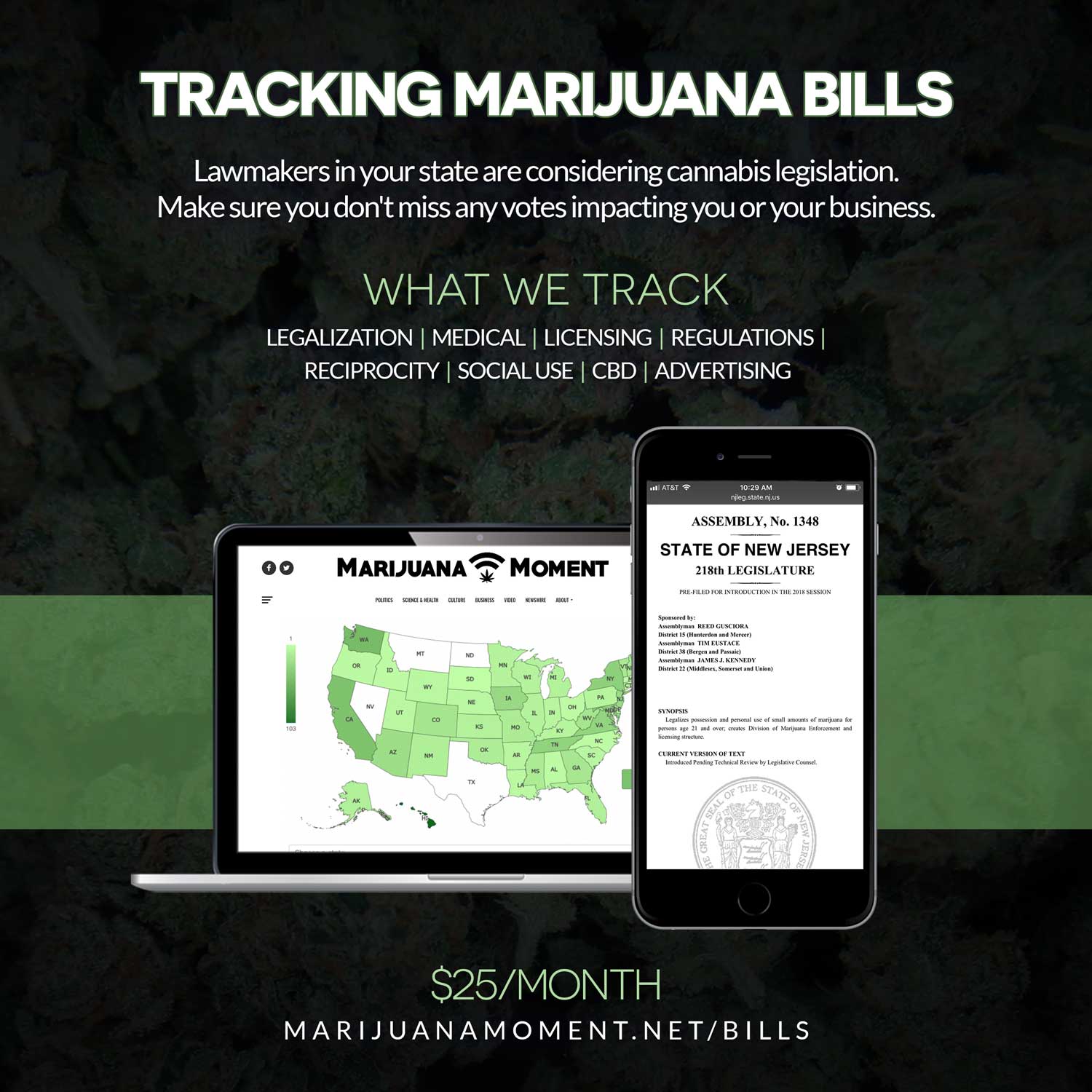 Learn more about our marijuana bill tracker and become a supporter on Patreon to get access.
—
"Because of outdated and ill-enforced laws, thousands of Kentuckians have lost time and opportunities due to criminal convictions, and thousands more have suffered needlessly because Kentucky blocks cannabis' medicinal use," ACLU of Kentucky said. "It is past time for the commonwealth to join the 36 other states that have removed most if not all of these barriers, which is why we are proud to add our name to those supporting Rep. Nima Kulkarni's legislation."
While Kentucky is well-known for its hemp industry, broader reform has consistently stalled.
The Republican sponsor of a bill to legalize medical marijuana in Kentucky said last month that he made multiple revisions to the legislation to scale it back and add restrictions to garner more support from colleagues—and he said he's confident it would pass if legislative leaders had the "courage" to simply allow a vote on it.
Rep. Jason Nemes (R) filed a medical legalization bill that soundly passed the House last year but later died in the Senate without a vote amid the early part of the coronavirus pandemic. He reintroduced the legislation in January for the 2021 session but it did not advance this year. Now he's working to build support for a new version for 2022.
Gov. Andy Beshear (D) is in favor of medical marijuana legalization and called on lawmakers to pass the reform during a State of the Commonwealth address in January.
Passing an adult-use marijuana legalization bill would presumably be a much larger challenge in the conservative legislature, but the proposal has the backing of several prominent groups.
Mike Conway, state director for Americans for Prosperity-Kentucky, said the pre-filed bills "would move Kentucky away from the harmful policies that have criminalized the use and possession of marijuana."
"Criminal enforcement of marijuana possession has unnecessarily brought thousands of Kentuckians into the criminal justice system while diverting law enforcement resources away from public safety priorities such as violent crime reduction," he said.
Matthew Bratcher, executive director for Kentucky NORML, said the group "commends Representative Kulkarni in her efforts to reform the cannabis possession laws in our commonwealth, and we encourage other legislators from both sides of the aisle to join her in making a difference in the lives of many of Kentuckians."
"We're at the precipice of the opening of the cannabis industry here in Kentucky," C.J. Carter, Kentucky state director for Minorities for Medical Marijuana, said. "This is indeed a dangerous moment in time for Black and Brown people. There's a new multi-billion dollar industry that will soon open on both the Federal and State level while simultaneously, people who look like me remain criminalized behind bars and are once again being left out of the conversation."
"We now have the opportunity to write a different narrative in Kentucky that would benefit us first and foremost," he said. "The State of Kentucky and its history as it relates to cannabis owes a tremendous debt to the Black Community and that starts with this legislation that is being introduced by Rep. Kulkarni."
Read the text of the pre-filed Kentucky marijuana legalization bills below: 
Florida Lawmaker Files Bill To Decriminalize All Currently Illicit Drugs
CDC Gives Workplace Marijuana Policy Advice To Businesses That Employ Drivers
The Centers for Disease Control and Prevention (CDC) is giving advice to businesses on how to develop marijuana policies that respect state legalization laws but mitigate the risk of impaired driving.
In a post published last week by CDC's National Institute for Occupational Safety and Health (NIOSH), the agency said that there are inherent risks to driving while under the influence of THC, but the issue is nuanced due to distinct state policies and the fact that there's currently no tool in widespread use to detect active impairment from cannabis.
To that end, it laid out "best practices" for employers that recognize that "marijuana's specific contribution to crash risk is unclear because it can be detected in body fluids for days or even weeks after use."
Employers should create cannabis policies that account "for current laws in each state where your company operates," CDC said, adding that a "zero-tolerance policy for marijuana may not be possible, depending on your state's laws."
For example, New York's Department of Labor recently updated its drug testing policies to widely block employers from screening for THC since marijuana was legalized in the state. It does carve out certain exceptions, however, including for workers contracted by the federal Department of Transportation.
CDC did argue that an ideal policy should at minimum prohibit workers from using cannabis on the job or showing up to work impaired.
It also recommended partnering with an attorney who can "review your policy and provide feedback."
If drug testing is part of a business's marijuana policy, employers should make sure that the conditions under which a worker might be tested are clear, that a trained medical professional is available to accurately interpret THC testing results and that drivers are adequately informed about the risks of consuming CBD products that might be mislabeled and contain excess THC levels that could be detectable in a drug test, CDC said.
Further, the agency recommends that employers provide "access to support for employees with drug problems, either through in-house programs or referrals to local resources" and also stay up-to-date on "the relevant state marijuana laws and any improved methods for determining impairment."
"Despite some unanswered questions about marijuana's role in crash risk, workers under the influence of marijuana do not have the skills needed to drive safely," the post concludes. "Because marijuana use is on the rise for adults in the U.S., this substance needs to be addressed by all workplace motor vehicle safety programs."
Experts and advocates have emphasized that evidence isn't clear on the relationship between THC concentrations in blood and impairment.
A study published in 2019, for example, concluded that those who drive at the legal THC limit—which is typically between two to five nanograms of THC per milliliter of blood—were not statistically more likely to be involved in an accident compared to people who haven't used marijuana.
Separately, the Congressional Research Service in 2019 determined that while "marijuana consumption can affect a person's response times and motor performance… studies of the impact of marijuana consumption on a driver's risk of being involved in a crash have produced conflicting results, with some studies finding little or no increased risk of a crash from marijuana usage."
At the state level, an attempt to provide protections for Pennsylvania medical marijuana patients from being charged with driving under the influence was derailed in the legislature last week, apparently due to pushback by the state police association.
Pennsylvania's Lieutenant Governor Wants To Process As Many Marijuana Pardons As Possible Before Leaving Office
Image courtesy of blinkend from Pixabay.