GOP Senator Pulls Back Marijuana Tax Amendment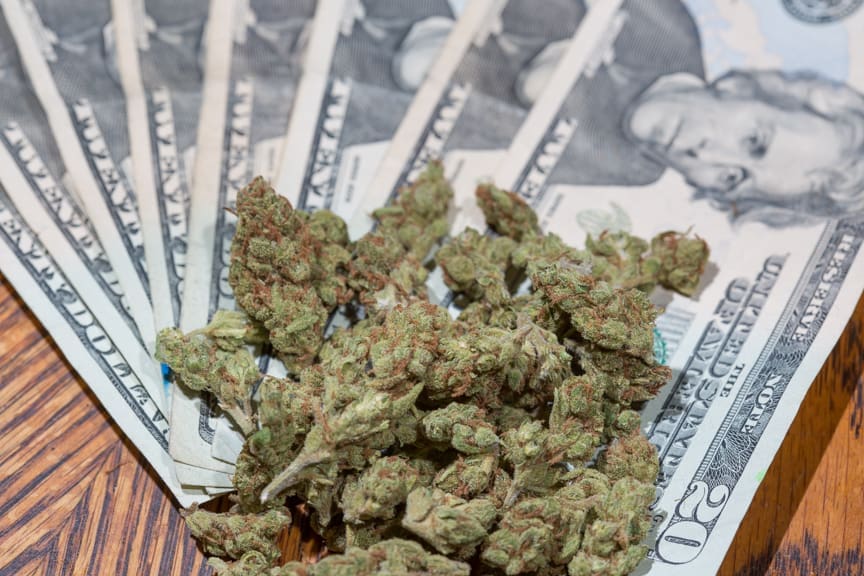 Despite saying this week that he would offer an amendment to help marijuana businesses achieve tax fairness, Republican U.S. Sen. Cory Gardner of Colorado did not end up forcing colleagues to vote on the issue during consideration of a broad GOP-led tax reform bill.
As a result, the measure, which would have exempted cannabis growers and retailers who operate legally under state law from a federal penalty on illegal drug sellers, is not currently attached to a broad tax reform bill that Republicans are working to send to President Trump's desk by the end of the year.
Following a lengthy session during which other members offered various amendments, the Senate approved the legislation on a largely party-line vote early Saturday morning with a margin of 51 to 49.
Gardner was unsure he had enough support in the chamber to approve the amendment in light of the $5 billion price tag that Congress's Joint Committee on Taxation reportedly scored it with.
One possible amendment tonight is marijuana biz expenses. Cory Gardner says it scores at $5B and will be a lot more if all 50 states legalize. Not sure he has the votes.

— Steven Dennis (@StevenTDennis) December 2, 2017
Because the tax bill was being considered under a budget reconciliation process that allowed Republicans to avoid a filibuster and advance the proposal with 51 votes instead of 60, the overall plan needed to avoid increasing the deficit by more than $1.5 trillion over the next decade.
Since Gardner's measure, while focused on allowing marijuana operators to be taxed fairly like other businesses, would in effect amount to a cut from their current rates, it would reduce revenue and add to the deficit.
Nonetheless, conservative anti-tax group Americans for Tax Reform included the measure in a list of "key votes," calling it "good tax policy."
"Support for the legislation should not be conflated with support or opposition to legalizing cannabis," the organization wrote. "Instead, this amendment is about ensuring the federal government does not use the tax code to discriminate against legal businesses."
Under current federal law, a 1980s provision — section 280E of the Internal Revenue Code — effectively forces cannabis businesses to pay a much higher tax rate than other companies.
"No deduction or credit shall be allowed for any amount paid or incurred during the taxable year in carrying on any trade or business if such trade or business (or the activities which comprise such trade or business) consists of trafficking in controlled substances (within the meaning of schedule I and II of the Controlled Substances Act) which is prohibited by Federal law or the law of any State in which such trade or business is conducted."
The statute was originally intended to to stop drug cartel leaders from writing off yachts and expensive cars, but today its language means that that state-licensed growers, processors and sellers of marijuana — which is still a Schedule I substance under federal law — can't take business expense deductions that are available to operators in other sectors.
As a result, cannabis businesses often pay an effective tax rate upwards of 65-75 percent, compared with a normal rate of around 15-30 percent.
"Our current tax code puts thousands of legal marijuana businesses throughout Colorado at a disadvantage by treating them differently than other businesses across the state," Gardner said in a press release upon cosponsoring a standalone bill to reform the provision last month. "Coloradans made their voices heard in 2012 when they legalized marijuana and it's time for the federal government to allow Colorado businesses to compete. This commonsense, bipartisan bill will allow small businesses in Colorado and other states that have legal marijuana businesses to grow their operations, create jobs, and boost the economy."
The marijuana reform provision was also not included in the version of the tax legislation recently passed by the House, where that chamber's Rules Committee blocked floor consideration of an amendment on the issue two weeks ago.
Now, a bicameral conference committee will hammer out the overall differences between the two chambers' bills into a single proposal that can be sent to the president. It is technically possible that the cannabis amendment could still be inserted in conference, though it would be unusual for congressional leaders to attach a provision that wasn't approved by either chamber and which concerns a still fairly controversial issue like marijuana.
A standalone House bill to shield state-legal marijuana businesses from 280E has 40 cosponsors. The companion Senate legislation has six cosponsors.
Banking Lobby Surveys Members On Problems Serving Marijuana Businesses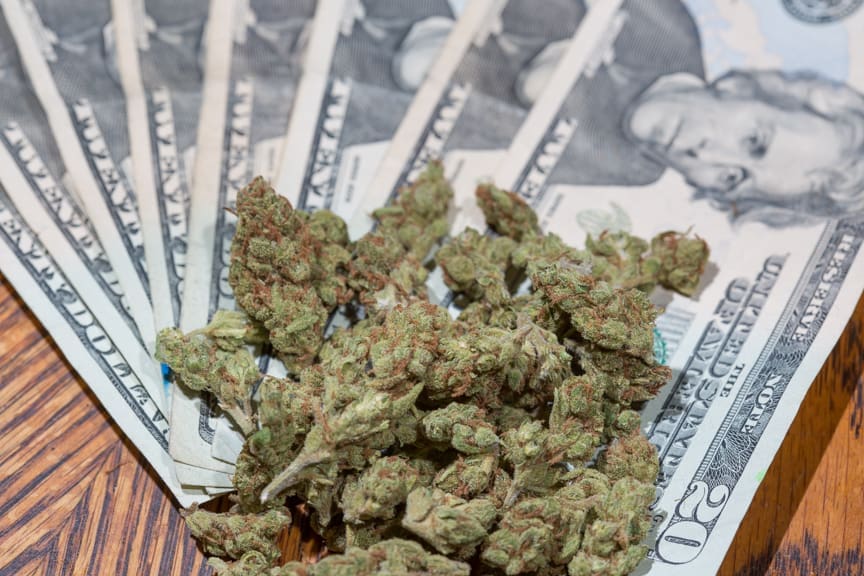 The largest group representing U.S. banks is asking its members to share stories demonstrating problems caused by the growing gap between marijuana's ongoing federally prohibited status and its legalization in an increasing number of states.
In an email announcing the cannabis survey last week, the American Bankers Association (ABA) said that responses will be used by the national organization and its affiliated state bankers associations "to help illustrate to regulators and legislators the need for greater clarity" on the issue.
"[B]anks face significant risks in serving this industry, including criminal and civil penalties as well as bank regulatory action," the email said, adding that the group wants to "learn more from bankers about how the lack of legal clarity regarding cannabis and banking is impacting banks and their communities."
While the Treasury Department under the Obama administration released guidance to banks on serving marijuana businesses in 2014—and a steadily growing number of institutions are opening accounts for cannabis growers, processors, retailers and related operations—many financial services providers have remained wary about working with the industry in light of continuing federal criminalization.
"Can you provide an example of a situation where you had to close an existing account, terminate a banking relationship or turn away a potential customer due to their association with marijuana?" the new ABA survey asks. "This could include relationships with mainstream businesses that are not directly related to marijuana, but may generate a portion of their income from marijuana-related businesses (e.g., landlords, security companies, etc.)."
Concerns about federal prohibition have caused a number of banks close accounts for ancillary service providers such as law firms that work with marijuana businesses but don't actually touch the plant themselves.
ABA, a trade association founded in 1875, is also querying members on whether they have ever seen a customer try to "disguise their affiliation with a marijuana business" and if state or local officials have ever initiated contact "urging you to bank marijuana businesses."
And the organization wants to know about communications from federal regulators as well, particularly whether their feedback "on how to manage marijuana related accounts" has been "consistent."
While ABA hasn't endorsed cannabis reform—the group "takes no position on the moral issues raised by legalizing marijuana," its website says—it has increasingly focused attention on highlighting financial services issues caused by federal prohibition.
For example, last month the group's vice president and associate chief counsel for regulatory compliance published a lengthy report outlining what he called the "cannabis conundrum" that bankers in an increasing number of states now face.
And over the summer, the ABA Banking Journal's podcast featured an interview on the topic with the head of the Colorado Bankers Association.
The banking trade group also asked in the survey whether respondents would offer services to marijuana businesses if the "state/federal conflict is resolved," and if they are willing to allow their responses to be attributed to them, suggesting that the organization may be preparing public advocacy materials featuring the stories of members that could be used as part of an increased push to amend federal policy.
"ABA looks forward to learning more about the increasing operational challenges our members face when trying to serve their customers due to the conflict between state and federal law on cannabis," Blair Bernstein, an ABA spokesperson, said in an email. "We believe the time has come for Congress and the regulatory agencies to provide greater legal clarity to banks operating in states where cannabis has been legalized for medical or adult use."
Legalization advocates say that ABA's effort to build support for cannabis reform on Capitol Hill will be welcome.
"As more and more states implement regulated markets for the medical or personal use of cannabis, no industry can operate safely, transparently, or effectively without access to banks or other financial institutions," NORML Political Director Justin Strekal said in an interview. "If the ABA is able to hasten congressional change in federal policy so that these growing number of state-compliant businesses, and their consumers, may operate in a manner that is similar to other legal commercial entities, then it is yet another sign that the end of prohibition is near."
A number of key Trump administration officials have indicated they want to see a clarity on cannabis banking issues.
For example, Steven Mnuchin, the treasury secretary, has hinted in congressional testimony that he wants state-legal marijuana businesses to be able to store their profits in banks.
"I assure you that we don't want bags of cash," he said during an appearance before a House committee in February. "We do want to find a solution to make sure that businesses that have large access to cash have a way to get them into a depository institution for it to be safe."
In a separate hearing he said that resolving the marijuana banking issue is at the "top of the list" of his concerns.
Federal Reserve Chairman Jerome Powell said in June that the disparity between local and national marijuana laws "puts federally chartered banks in a very difficult situation."
"It would great if that could be clarified," he said.
And that same month, Federal Deposit Insurance Corporation Chairwoman Jelena McWilliams said that while she directed her staff to consider ways to address the issue, the agency's hands are "somewhat tied" until federal law changes.
Pressure is also coming from the states. In August, a coalition of the top financial regulators in 13 states sent a letter demanding Congress take action to protect banks that work with marijuana businesses.
Despite the growing call for clarity on the issue, key committees in the House and Senate rejected amendments this summer that would have prevented federal banking regulators from punishing financial institutions for serving the marijuana industry.
Standalone legislation to provide permanent protections to banks that work with cannabis businesses have garnered increasing numbers of cosponsors in both chambers, but haven't been scheduled for hearings or votes.
Canada's Liquor Stores Will Heavily Outnumber Marijuana Stores On Legalization's Launch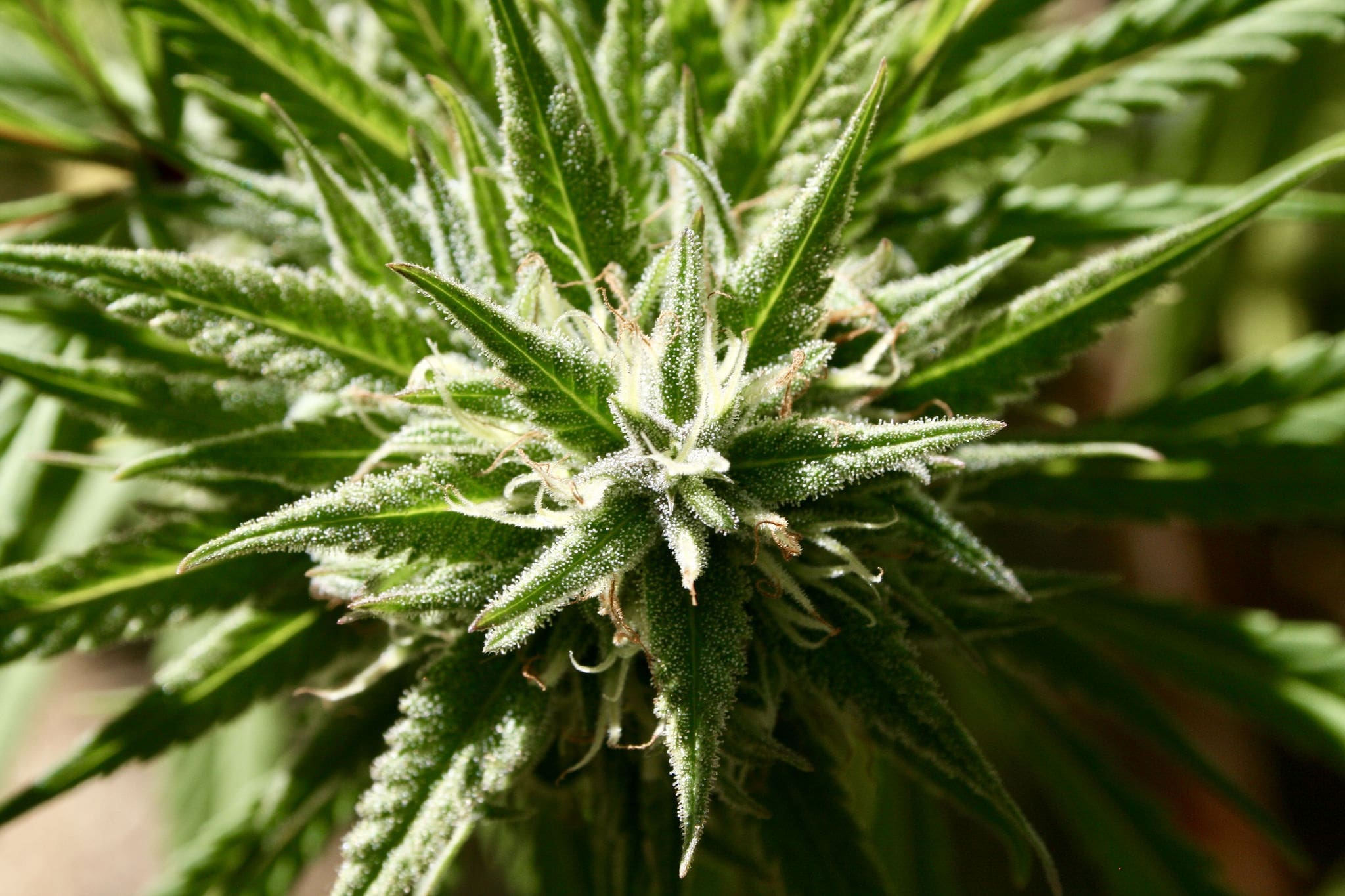 In case you missed it, Canada's legal marijuana system goes into effect next week. But new data reveals that access to liquor stores is going to be far greater than planned cannabis store—at least for the time being.
Statistics Canada, a government agency, released the report, which compares the prevalence of liquor stores and planned cannabis stores in each Canadian province, on Wednesday. The team behind the report notes that information about pending private or government-run marijuana shops is incomplete—excepting online retailers, for example.
"Using the agency's geographic databases, the location of each Canadian household is identified, and the distance from that location to the nearest legal retail outlet is calculated. Averages of these distances are then calculated to determine how generally accessible these products are to Canadians."
The top-level takeaway is pretty straightforward. Ninety percent of Canadians currently live within 10km (or about six miles) of a liquor store. Only 35 percent of the Canadian population lives within the same distance of a planned cannabis store. Visualized, here's a look at the access to cannabis and liquor stores based on population density in each province:
Access to liquor stores by province
Population of Canadians with access to a liquor store based on distance. 
1 km
2 km
5 km
10 km
More than 10 km
Canada
11,362,355
21,277,831
28,876,635
31,711,644
Newfoundland and Labrador
84,776
158,242
265,484
321,357
Prince Edward Island
20,498
38,328
77,954
107,592
Nova Scotia
207,360
382,390
588,728
738,101
New Brunswick
112,467
229,098
419,581
542,312
Quebec
2,360,006
4,650,155
6,499,149
7,290,334
Ontario
3,460,906
7,835,317
11,587,894
12,770,424
Manitoba
349,046
758,067
913,421
977,472
Saskatchewan
249,628
539,875
746,822
793,642
Alberta
2,591,997
3,336,786
3,554,164
3,704,638
British Columbia
1,908,747
3,323,470
4,168,425
4,402,666
Yukon
4,407
8,264
23,824
26,294
Northwest Territories
9,326
14,648
23,449
29,072
Nunavut
3,191
3,191
7,740
7,740
Access to planned cannabis stores by province
Population of Canadians with access to a planned cannabis store based on distance. 
1 km
2 km
5 km
10 km
More than 10 km
Canada
1,440,702
3,797,855
8,757,433
12,194,999
Newfoundland and Labrador
51,424
141,076
274,922
336,714
Prince Edward Island
6,907
29,616
59,576
82,626
Nova Scotia
43,792
135,644
363,855
512,091
New Brunswick
34,833
97,642
290,802
414,181
Quebec
171,052
572,007
1,789,784
3,296,701
Ontario
0
0
0
0
Manitoba
72,366
261,485
747,866
826,490
Saskatchewan
117,606
316,339
684,128
727,937
Alberta
624,382
1,394,464
2,229,038
2,593,820
British Columbia
317,523
846,977
2,302,059
3,381,659
Yukon
817
2,605
15,403
22,780
Northwest Territories
0
0
0
0
Nunavut
0
0
0
0
"Canadians have remarkably good access to liquor stores all across the country with 90 percent living within 10 kilometers of a store," the report states. "Not surprisingly, their access to cannabis stores immediately after legalization on October 17, 2018 is likely to be much more restricted with only 35 percent of the population dwelling within 10 kilometers of a store."
"It is emphasized this is a preliminary estimate based on less-than-full information about the number of stores expected to open and their locations. Cannabis accessibility will undoubtedly increase substantially in 2019 and 2020."
For a comprehensive breakdown on the differences in marijuana legalization implementation for each province, check out this Marijuana Moment analysis.
Marijuana Stores Will Be Hard To Find For Most Canadians On Day One Of Legalization
Photo courtesy of Brian Shamblen.
Marijuana Stores Will Be Hard To Find For Most Canadians On Day One Of Legalization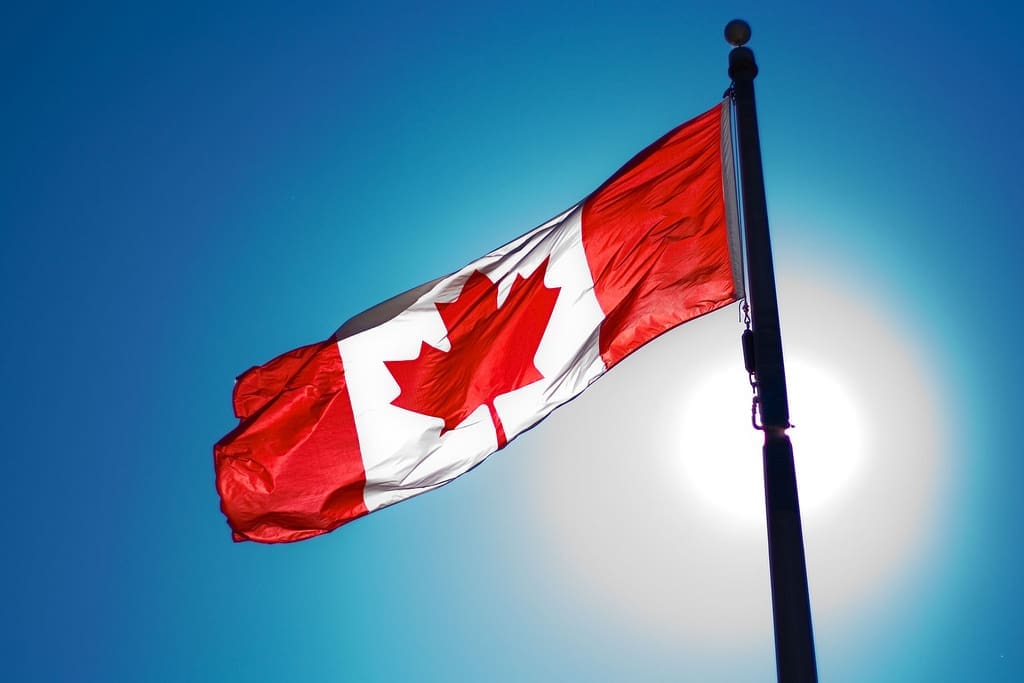 One week from today, Canadian adults will be able to purchase marijuana legally across the country. But the number of stores per province and per capita at this point varies widely, an analysis Marijuana Moment conducted shows.
For residents of Canada's most and least populous provinces, Ontario and Nunavut, respectively, online ordering will be their only means of legal purchase for the foreseeable future. British Columbia, the third-biggest province in the country with 4.8 million residents, has licensed only one store. Meanwhile, Northwest Territories, with only 44,520 residents, will open six government-run stores, or one per 7,420 residents.
(Note: British Columbia omitted for scale, as it has only one store for 4.8 million residents. Ontario and Nunavut will be online sales only on October 17. Population 2017 per Statistics Canada)
While many of even these preliminary licensed locations will not be operational October 17, by federal law, each province must provide an online purchasing system. 
And the provinces have committed to opening more physical stores. Manitoba has set a goal that 90 percent of Manitobans have a 30-minute drive or less to a cannabis store. Ontario was supposed to have 40 stores run through the province by now, but when the new provincial government came into power in June, they decided that cannabis stores will be privately owned, so legislators had to go back to the drawing board on regulations. 
Alberta hasn't set a limit for the overall number of private stores in the province, but each locality will be allowed to set a limit for their area. Hundreds of companies have applied to be retailers.
Each province has set up its own rules and regulations regarding minimum age for sales, possession limits and whether residents can grow plants at home.
As with alcohol, the age at which Canadians can purchase cannabis is lower than in the United States. In Quebec and Alberta, 18 year-olds will be able to purchase adult-use marijuana. In every other province, the legal age will be 19. By contrast, in the U.S., every state that has legalized recreational marijuana to date has set the legal age at 21, which is also the legal drinking age in the states.
In most provinces, four plants can be grown in a household. Quebec and Manitoba are prohibiting home growing; Nunavut is not prohibiting personal growing, but has not defined a limit. New Brunswick has specified conditions to allow plants to be grown outdoors (a locked enclosure 1.52 meters high). British Columbia has specified that home plants must not be visible to the public, and won't be allowed in day-care homes.
The national standard for purchase and public possession for adults is 30 grams of product of any kind. Quebec has set a limit on household possession at 150 grams, but other provinces have not set limits on how much cannabis can be kept in a private home.
What will make up those 30 grams? Flower, oils and, in provinces that are allowing home growing, seeds and plants. The federal legislation prohibits edibles and concentrates at this time.
Public use of cannabis is the policy that varies the most widely from province to province. Most provinces have adopted the stance that smoking or vaping marijuana will be illegal anywhere smoking or vaping tobacco is not allowed. Saskatchewan, Manitoba, New Brunswick and Yukon have banned public use (the regulations of the latter two specify backyard use as well as homes). Alberta and Nunavut have left it up to local governments to set regulations. Ontario and Quebec have set specific locations where it will be illegal to consume, including parks, public spaces and bus shelters.
Every province has passed legislation of some form banning cannabis for drivers in vehicles, but legal limits will differ from province to province. Quebec has adopted a "zero tolerance" policy for all drivers, while Ontario is setting zero tolerance for drivers under 21 years of age as well as commercial drivers. Other provinces are developing systems for how driving while impaired will be determined.
With retail stores spare in Ontario and British Columbia, perhaps Regina, Saskatchewan will become the tourist destination of choice for Americans thinking about crossing the border to experience legalization in their northern backyard. Those tourists should be sure to empty their pockets and car before returning to the United States, as the U.S. Customs and Border Protection has promised to crack down on Canadians and U.S. citizens alike.
Photo courtesy of Christopher Policarpio.