Chris Christie's Supreme Court Gambling Case Could Impact Marijuana Laws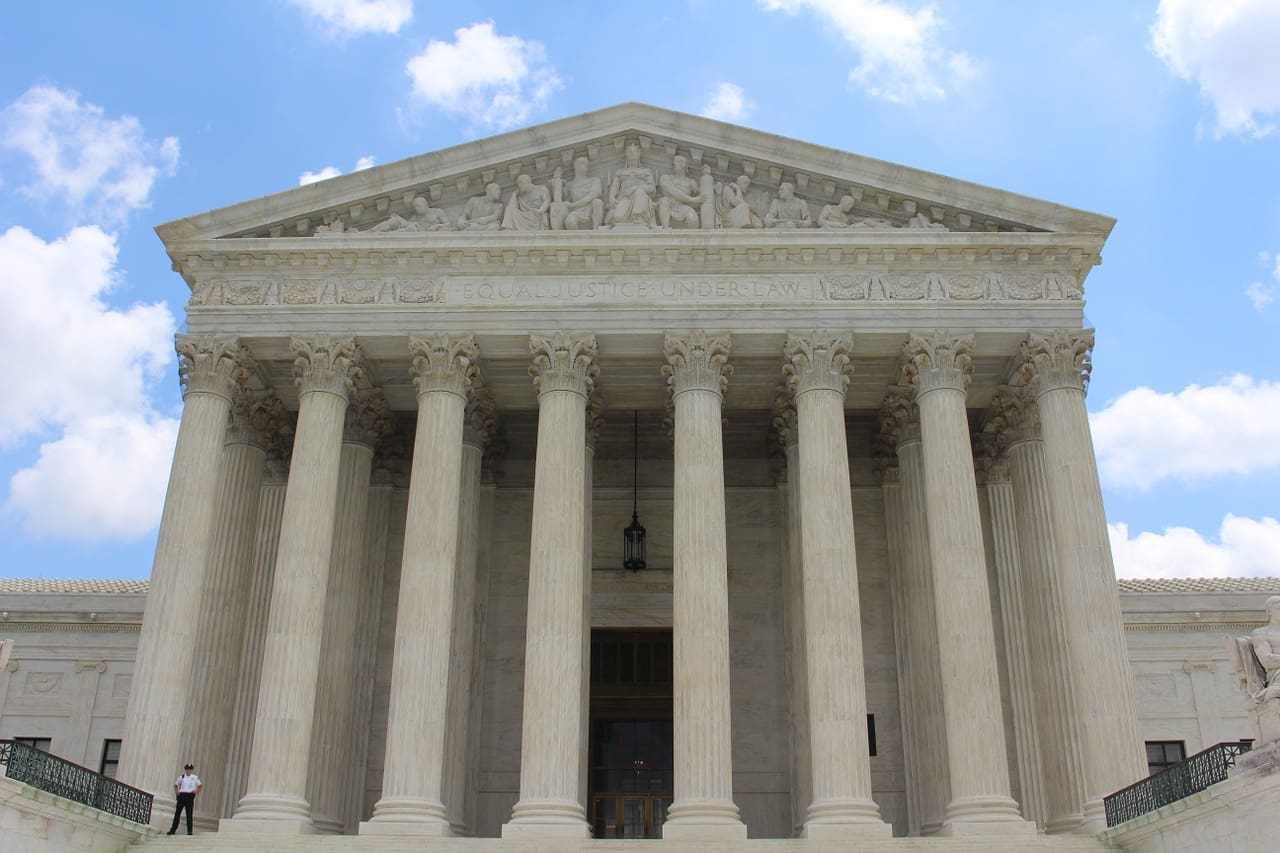 A case being heard by the U.S. Supreme Court on Monday could have huge implications for the ability of states to legalize marijuana.
The case, Christie v. NCAA, centers on whether the Constitution's anti-commandeering doctrine prevents the federal government from forcing states to keep prohibitions of certain federally- proscribed activities on their own lawbooks.
It began when New Jersey voters approved a 2011 ballot measure to legalize sports gambling. The following year, state lawmakers enacted legislation to regulate and license sports wagering at casinos and racetracks.
But the National Collegiate Athletic Association (NCAA) and four professional sports leagues sued, alleging that the state law violated a federal statute, the Professional and Amateur Sports Protection Act (PASPA). That law, enacted by Congress in 1992, prohibits states and local governments from licensing or otherwise authorizing betting on amateur or professional team sports. (It exempted prior state gambling schemes, namely the one that exists in Nevada.)
The U.S. Court of Appeals for the Third Circuit ruled for the sports leagues in 2013, interpreting PASPA to bar states from affirmatively licensing or permitting sports betting but not necessarily from merely repealing their own state prohibitions on gambling.
The Supreme Court rejected New Jersey's request to hear the case on appeal, so the state enacted a new law that deleted its own prohibitions on certain gambling activities without enacting a new authorization or licensing scheme to regulate betting.
The leagues filed suit again, against the narrower revised law. Once more, the Third Circuit agreed, ruling in 2016 that PASPA prevents states from repealing their own sports gambling prohibitions in addition to blocking them from affirmatively licensing the activity.
The court essentially ruled that the Constitution's anti-commandeering doctrine only prohibits the federal government from compelling states to adopt and enforce new policies and "does not command states to take any affirmative actions." In this way, the court reasoned, it's constitutional for the federal government to block states from amending policies they had previously adopted.
New Jersey appealed the case again, and this time the Supreme Court agreed to hear it. Oral arguments are scheduled for Monday morning and, although the statute in question concerns gambling, the outcome of the case could potentially throw up a huge roadblock to future state marijuana legalization efforts.
If the high court agrees with the Third Circuit, "the federal government may be able to regulate other areas like recreational marijuana…by freezing existing state laws in place, instead of through direct federal regulation," according to the Congressional Research Service.
Sam Kamin, who serves as the Vicente Sederberg Professor of Marijuana Law and Policy at the University of Denver's Sturm College of Law, filed an amicus brief in the case along with other law professors, arguing that the Supreme Court should rule in favor of New Jersey. He told Marijuana Moment that the Third Circuit's ruling is "shockingly wrong."
"If the federal government can make the states pass laws, or keep laws that its citizens hate on the books, the core promise of anti-commandeering is a lie," he said. "The point is that the citizens should be able to express their views through their state governments and should be able to remove those elected officials who are not working on their behalf. When the federal government meddles in this process, it muddies the waters and stifles the will of the voters."
That said, if the Supreme Court rules for the sports leagues in favor of the federal gambling law's broad reach, it wouldn't automatically invalidate state marijuana laws. Rather, Congress would then be empowered to pass a new law, broader than the current Controlled Substances Act (CSA), that requires states to keep cannabis prohibitions on the books.
Under the CSA as currently written, Congress specifically says it doesn't intend to "occupy the field" when it comes to drug policies, "including criminal penalties, to the exclusion of any State law on the same subject matter which would otherwise be within the authority of the State…" Instead, the CSA only seeks to preempt state laws that are so inconsistent with its provisions that the two cannot stand together.
Legalization supporters will likely take comfort that in the current political climate — in which a growing number of states are ending prohibition and polls continue to show growing bipartisan voter support for reform — it would be difficult for congressional marijuana opponents to form a majority of lawmakers in support of a new affirmative prohibition to punish states that dare to enact popular cannabis laws.
(That's of course separate from the issue of congressional leadership blocking measures to reform current federal marijuana laws, an issue which has become more prominent as the House Rules Committee, for example, has repeatedly prevented cannabis amendments from being considered on the floor over the course of the past year.)
It is more than a little ironic that New Jersey Gov. Chris Christie (R), an ardent and vocal legalization opponent, is bringing a case in defense of states' rights to enact their own laws which could have implications for cannabis policy.
During the course of his failed presidential campaign last year, Christie consistently pledged that if elected he would enforce federal marijuana prohibition even in states that have opted to legalize the drugs.
But in New Jersey's petition asking the Supreme Court to take up the case, the state makes a point to raise concern about the case's potential to block state marijuana reforms.
"If Congress can freeze in place existing state laws by prohibiting contrary state-law 'authorizations,' then the federal government can effectively force States to enact federal policies and thus will have greatly aggrandized its own power while foisting accountability for those policies entirely onto the States. Future efforts by States to legalize private conduct currently prohibited by state law—anything from recreational use of marijuana, to carrying concealed firearms, to working on Sundays—can be thwarted not just by a direct federally enforced prohibition of that conduct, but now also by a federal ban on state legislation that 'authorizes' such conduct. This is not a minor intrusion on state sovereignty. It is a sea change to our system of federalism. This Court should grant the petition to protect the Constitution's carefully calibrated federal-state design and restore the balance between state and federal power that the Third Circuit's decision has so thoroughly upended."
…
"If the Third Circuit's construction of 'authoriz[ation] by law' in PASPA as forbidding an undefined array of repeals is upheld, it is not difficult to imagine other examples in which Congress could dictate policy outcomes in States without ever having to legislate directly. Rather than enact gun control measures of its own, for example, Congress could prohibit States from relaxing existing restrictions on the purchase of firearms by particular persons. Or, no longer willing to expend the resources to police limitations on the usage of marijuana, Congress could repeal its own prohibitions on the use and sale of marijuana and instead prohibit States from repealing their own restrictions by enacting a PASPA-like law that prohibits States from authorizing the sale or use of marijuana 'by law.' Because few States would accept the choice of having totally unregulated gun possession or marijuana usage, Congress could achieve its policy objectives of stopping the spread of firearms or marijuana use even as it sets up the federal government's own exit from those fields of regulation."
The Trump administration, in a brief from its acting solicitor general filed in May, urged the Supreme Court not to take up the case.
A decision is expected sometime before next summer.
Task Force Doesn't Recommend Legalizing Marijuana To Biden, Despite Support From Panel Members
Legalizing marijuana is not among the recommendations made to presumptive Democratic presidential nominee Joe Biden by a criminal justice task force his campaign created in partnership with former 2020 primary rival Sen. Bernie Sanders (I-VT).
Advocates had held out hope that the panel would push the former vice president to join the majority of U.S. voters—and a supermajority of Democrats—in backing legal cannabis. But, despite the fact that most individual members of the Biden-Sanders group have previously gone on record in favor of legalization on an individual basis, its report mostly reiterates the candidate's existing marijuana position while adding a few specifics.
"Decriminalize marijuana use and legalize marijuana for medical purposes at the federal level. Allow states to make their own decisions about legalizing recreational use. Automatically expunge all past marijuana convictions for use and possession," the document, released on Wednesday, says.
"Lift budget rider blocking D.C. from taxing and regulating legal marijuana and remove marijuana use from the list of deportable offenses," it continues. "Encourage states to invest tax revenue from legal marijuana industries to repair damage to Black and brown communities hit hardest by incarceration."
The 110-page document also says that "Democrats will decriminalize marijuana use and reschedule it through executive action on the federal level."
"We will support legalization of medical marijuana, and believe states should be able to make their own decisions about recreational use," it says. "The Justice Department should not launch federal prosecutions of conduct that is legal at the state level. All past criminal convictions for cannabis use should be automatically expunged."
Legalizing marijuana had reportedly been a topic of discussion and contention for the criminal justice panel, and some members have spoken publicly about their desire for Biden to further evolve his cannabis position since the task force was convened.
"We didn't reach consensus on legalization. That conversation will have to continue. But we did agree on some important new aspects of marijuana policy for the vice president's agenda," Chiraag Bains, a former federal prosecutor who was a member of the criminal justice task force, told Marijuana Moment. "We agreed on lifting the D.C. budget rider to allow the District to regulate and tax marijuana, removing marijuana from the list of deportable offenses and pushing states to invest revenue from the marijuana industry to repair damage to the Black and brown communities that have been most harmed by over-policing and over-incarceration."
"That last piece is incredibly important," said Bains, who severs as director of legal strategies for Demos. "These policies will help build racial justice, reduce harm and repair generational damage caused by the racist War on Drugs."
To that end, the task force document also speaks to broader drug policy issues beyond cannabis.
"It is past time to end the failed 'War on Drugs,' which has imprisoned millions of Americans— disproportionately people of color—and hasn't been effective in reducing drug use," it says. "Democrats support policies that will reorient our public safety approach toward prevention, and away from over-policing—including by making evidence-based investments in jobs, housing, education, and the arts that will make our nation fairer, freer, and more prosperous."
While Biden's campaign put representatives onto the task force and presumably exerted considerable influence on the scope of its report, the document doesn't necessarily represent new positions supported by the candidate himself; rather, it constitutes recommendations to him and to the Democratic National Committee to consider when drafting its 2020 party platform.
"For the millions of Americans facing hardship due to President Trump's failed coronavirus response, this election offers the chance to usher in a stronger, fairer economy that works for our working families," Biden said in a press release. "I commend the Task Forces for their service and helping build a bold, transformative platform for our party and for our country. And I am deeply grateful to Senator Sanders for working together to unite our party, and deliver real, lasting change for generations to come."
In addition to Bains, other members of the criminal justice panel included former Attorney General Eric Holder, former Acting Assistant Attorney General Vanita Gupta, Rep. Bobby Scott (D-VA), Tennessee Sen. Raumesh Akbari (D), South Carolina Rep. Justin Bamberg (D), Linn County, Iowa Supervisor Stacey Walker (D) and Biden campaign spokesperson Symone Sanders. Separate task forces created by Biden and Sanders focused on issues such as health care, immigration and climate change.
The group called on Biden to "support diversion programs" and "reduce criminal penalties for drug possession and support increased use of drug courts and treatment diversion programs instead of incarceration for those struggling with substance use disorders."
"The misguided and racist federal war on drugs and the systematic criminalization of poverty means that one in three Black men—and one in six Latino men—will spend time in jail or prison at some point in their lives, reducing their lifetime earnings and making it harder to get a job upon release and build family and community resources," the recommendation document says.
"Substance use disorders are diseases, not a crimes [sic]. Democrats believe no one should be in prison solely because they use drugs," it continues. "And rather than involving the criminal justice system, Democrats support increased use of drug courts, harm reduction interventions, and treatment diversion programs for those struggling with substance use disorders."
Despite the modest reforms included in the document, legalization advocates are not pleased with the end result of the panel's recommendations.
"It is impractical at best and disingenuous at worst for the Biden campaign to move ahead with these policy proposals," NORML Executive Director Erik Altieri said. "Rescheduling of marijuana under the Controlled Substances Act would continue to make the federal government the primary dictators of cannabis policy, and would do little if anything to address its criminal status under federal law."
"Rescheduling marijuana is intellectually dishonest," he added. "Just as cannabis does not meet the strict criteria of a Schedule I controlled substance, it similarly does not meet the specific criteria that define substances categorized in schedules II through V."
In February, Biden appeared to mistakenly say marijuana is "at the point where it has to be basically legalized" before correcting himself and insisting that further research be done before he commits to actually supporting policy change beyond the modest reforms such as decriminalization and federal rescheduling he had already backed.
The task force document also touches specifically on the opioid crisis at length:
"The opioid epidemic has devastated American communities, and the Trump Administration has completely failed in its response, leaving millions of families desperate for help. Democrats will make medication-assisted treatment available to all who need it, and will require publicly supported health clinics to offer medication-assisted treatment for opioid addiction. Democrats recognize that incarcerated people suffer from serious mental health and substance use disorders at higher rates than the general population, which is why we will support expanded access to mental health care in prisons and for returning citizens. We will ensure no one is incarcerated solely for drug use, and support increased use of drug courts, harm reduction interventions, and treatment diversion programs for those struggling with substance use disorders."
…
"End the Opioid Epidemic: The opioid epidemic remains a national epidemic, devastating rural communities. The Task Force believes we must end the epidemic by holding pharmaceutical corporations accountable, increasing access to medication-assisted therapy across rural, urban, and suburban communities, improving medical and behavioral supports for incarcerated people and better assisting their re-entry into communities, increasing access to life-saving treatments, investing in harm reduction strategies, and fully funding research on current and future interventions."
Sanders, who during his own campaign had pledged to legalize marijuana nationwide by executive action on his first day in office, said that the report fell short of what he would have recommended but still represents progress.
"Though the end result isn't what I or my supporters would've written alone, the task forces have created a good policy blueprint that will move this country in a much-needed progressive direction and substantially improve the lives of working families throughout our country," he tweeted.
Though the end result isn't what I or my supporters would've written alone, the task forces have created a good policy blueprint that will move this country in a much-needed progressive direction and substantially improve the lives of working families throughout our country. 2/3

— Bernie Sanders (@BernieSanders) July 8, 2020
In an interview in April, Sanders declined to list legalizing marijuana among the issues he thought the task force could bring Biden around to supporting.
Democrats' 2016 platform endorsed rescheduling cannabis, allowing states to set their own laws and "providing a reasoned pathway for future legalization."
"We support policies that will allow more research on marijuana, as well as reforming our laws to allow legal marijuana businesses to exist without uncertainty," is said.
Meanwhile, President Trump's reelection campaign is working to highlight Biden's long record of supporting harsh drug penalties during his time as a senator and is seeking to position the incumbent as the criminal justice reform candidate.
While Trump has signed modest criminal justice reform legislation and granted clemency to a small number of individuals incarcerated on drug charges, he has also has voiced support for using the death penalty against people who sell drugs and has urged police to be rough with suspects.
When it comes to marijuana, he personally opposes legalization but has said that states should be able to set their own cannabis laws without federal interference and has voiced support for pending legislation to exempt state-legal activity from the Controlled Substances Act.
But his administration has also taken a number of hostile actions when it comes to cannabis.
Trump's first attorney general, Jeff Sessions, rescinded Obama-era guidance known as the Cole memo. Under that directive, federal prosecutors were advised not to pursue action against people for state-legal cannabis-related activity, except under a limited set of circumstances.
The president has on several occasions released signing statements on spending legislation stipulating that he reserves the right to ignore a long-standing rider that blocks the Department of Justice from interfering with state-legal medical cannabis programs, and he has asked Congress to end the medical marijuana protections as part of his own budget proposals—something the Obama administration also previously did to no avail.
Despite his pledged support for medical cannabis and states' rights, Trump apparently holds negative views toward marijuana consumption, as evidenced by a leaked 2018 recording in which he said that using cannabis makes people "lose IQ points."
The Trump administration has also used marijuana as a way to punish immigrants. In 2019, the U.S. Citizenship and Immigration Services issued a memo stating that using marijuana or engaging in cannabis-related activities such as working for a dispensary—even in states where marijuana is legal—is an immoral offense that makes immigrants ineligible for citizenship. That same year the Justice Department issued a notice that it was seeking to make certain cannabis offenses, including misdemeanor possession, grounds to deny asylum to migrants.
Most Republican voters join the vast majority of Democrats in supporting legalizing marijuana, according to Gallup.
Some observers have suspected that Trump could issue a surprise endorsement of cannabis legalization as Election Day approaches as a way to outflank Biden and undermine Democrats' support from young people in particular. If the president has in fact been considering such a move, the Biden-Sanders task force's refusal to even recommend legalizing marijuana to the presumptive Democratic nominee presents perhaps his greatest opening on the issue yet.
House Includes Marijuana Protections For States, Banks And Universities In Funding Bills
Maryland Congressman Tries To Block D.C.'s Psychedelics Decriminalization Ballot Measure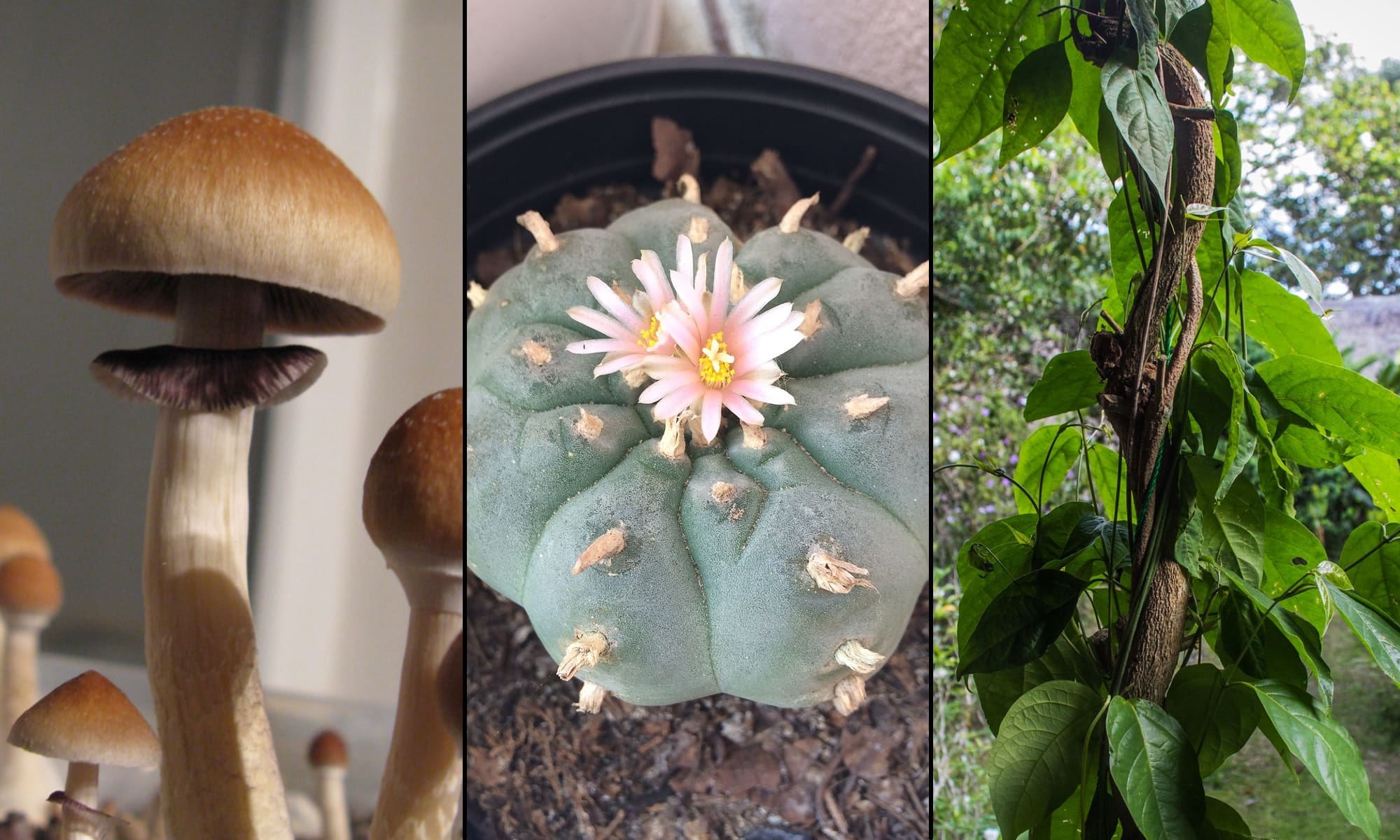 Washington, D.C. activists are hoping local voters will decriminalize psychedelics at the ballot box this November, and public opinion polling suggests there's a good chance they'll do it. But a Republican congressman from Maryland who's long stood in the way of marijuana and drug policy reform efforts in the nation's capital says he will do everything in his power to stop the measure from being enacted.
"This is a bald-faced attempt to just make these very serious, very potent, very dangerous—both short-term and long-term—hallucinogenic drugs broadly available," U.S. Rep. Andy Harris (R-MD) told the New York Post on Wednesday, two days after organizers submitted more than 35,000 signatures in an effort to qualify the decriminalization measure for November's ballot.
Harris told Post reporter Steven Nelson that he will use Congress's control over D.C.'s budget to block the measure through a House Appropriations Committee amendment next week.
Harris famously led congressional efforts to block Washington, D.C.'s local leaders from passing legislation to create a legal system of recreational cannabis sales in the city after voters approved a 2014 ballot measure legalizing low-level possession and home cultivation of marijuana.
The new proposed D.C. ballot measure, Initiative 81, doesn't attempt to legalize the sale of psychedelics. Instead it would make the enforcement of existing laws against psychedelics possession among the lowest priorities for the Metropolitan Police Department. The measure would apply to all plant- and fungi-based entheogenic substances, including psilocybin mushrooms, ayahuasca, ibogaine and DMT.
While Harris's push to prevent D.C. cannabis legalization has run into increasing pushback in the past few years, he seems to be drawing a new line with psychedelics. In his comments this week, he said he believes his colleagues across the aisle will agree that psychedelic substances go too far.
"I think there's probably a lot of Democrats who draw a very distinct line between potent hallucinogens and marijuana. And whereas the majority may support recreational use of marijuana, I doubt the majority supports the broad use of these potent hallucinogens," he told the Post. The newspaper noted that Harris is "an anesthesiologist and top pharmaceutical donor recipient."
Melissa Lavasani, chairwoman of Decriminalize Nature D.C., the group behind Initiative 81, said that Harris's use of the congressional budget process shows how Washington, D.C.'s lack of statehood prevents voters from exercising control over their own government.
"Continued overreaching actions like this by Andy Harris are the reason why D.C. needs statehood now," Lavasani told Marijuana Moment in an email. "Why should a Maryland representative have any say on laws that govern the over 700,000 federal taxpaying citizens in the District?"
A public opinion poll from April commissioned by Decriminalize Nature D.C. found that a majority of voters (51 percent) supported the measure after reading the ballot text. After hearing pro and con arguments about the policy, that number rose to 59 percent. Thirty-two percent of voters were opposed after hearing the arguments.
As for D.C. statehood, the House voted 232–180 last month to support a resolution to make the District the country's 51st state. Though Senate Democrats are largely supportive of the move, Majority Leader Mitch McConnell (R-KY) has said he won't let the issue come to a vote in his chamber.
"After my D.C. statehood bill passed in the House last month and has shown momentum in the Senate, Republicans have become increasingly fearful," Rep. Eleanor Holmes Norton (D-DC) said in a press release. "Representative Andy Harris, who has been a chronic abuser of home rule, is the latest example. Republicans are right to be nervous. We will continue to fight any and all attempts to overturn D.C. laws, regardless of the policy, as D.C. has a right to self-government."
Many in D.C.'s reform community say they feel Harris is using the drug issue in a neighboring jurisdiction as a way to capture attention.
"We have a history, and it's not surprising to me that Andy Harris is butting in on our coattails," Adam Eidinger, a longtime D.C. drug reformer who is also involved in the decriminalization campaign, told Marijuana Moment. "He's just butting in and is just using us a way to get his name in the press."
On the marijuana front, Harris and his allies have been able to block D.C. sales for years, but there are signs that support is flagging. Last year, after House Democrats introduced an annual spending bill without the cannabis provision, Harris didn't even bother trying to reintroduce it as an amendment despite having a seat on the relevant committee. Asked why by reporter Matt Laslo, he replied: "We're not in charge anymore," referring to the GOP.
"We're not in charge anymore," Rep. Andy Harris says of why he didn't try and offer his amendment restricting DC from setting up a regulatory system for marijuana

— Matt Laslo (@MattLaslo) June 13, 2019
Harris's measure was eventually introduced in the Senate version of the Fiscal Year 2020 spending bill, and Congress as a whole ultimately approved it as part of the final spending legislation sent to the president. But this year could be different. The senator who inserted the language in last year's bill, Sen. James Lankford (R-OK), has been replaced as chair of the Senate Appropriations Subcommittee on Financial Services and General Government by Sen. John Kennedy (R-LA), who is generally considered less of a drug war hawk than Lankford, though he is by no means a legalization supporter.
House leaders this week introduced an appropriations bill for the coming fiscal year that again doesn't include Harris's traditional budget rider against D.C. marijuana sales. Advocates are now watching to see whether the Senate version of the bill, which has yet to be introduced, will seek to preserve the language.
In the meantime, Washington, D.C. officials have less than 30 days to verify thousands of signatures submitted by the psychedelics decriminalization campaign.
"D.C.residents are tired of being treated like second class citizens with no representation," Lavasani said Wednesday. "We will vote on this in November."
In the unlikely event that Harris's new psychedelics rider gets attached to federal spending legislation, it could potentially prevent the District from spending its own money to event print ballots with the decriminalization question on it or to count the results of a vote on it, depending on when the restriction is enacted.
House Includes Marijuana Protections For States, Banks And Universities In Funding Bills
This story was updated to include comment from Norton.
Photo elements courtesy of carlosemmaskype and Apollo
Oregon Voters Will Decide On Legalizing Psilocybin Therapy In November, State Announces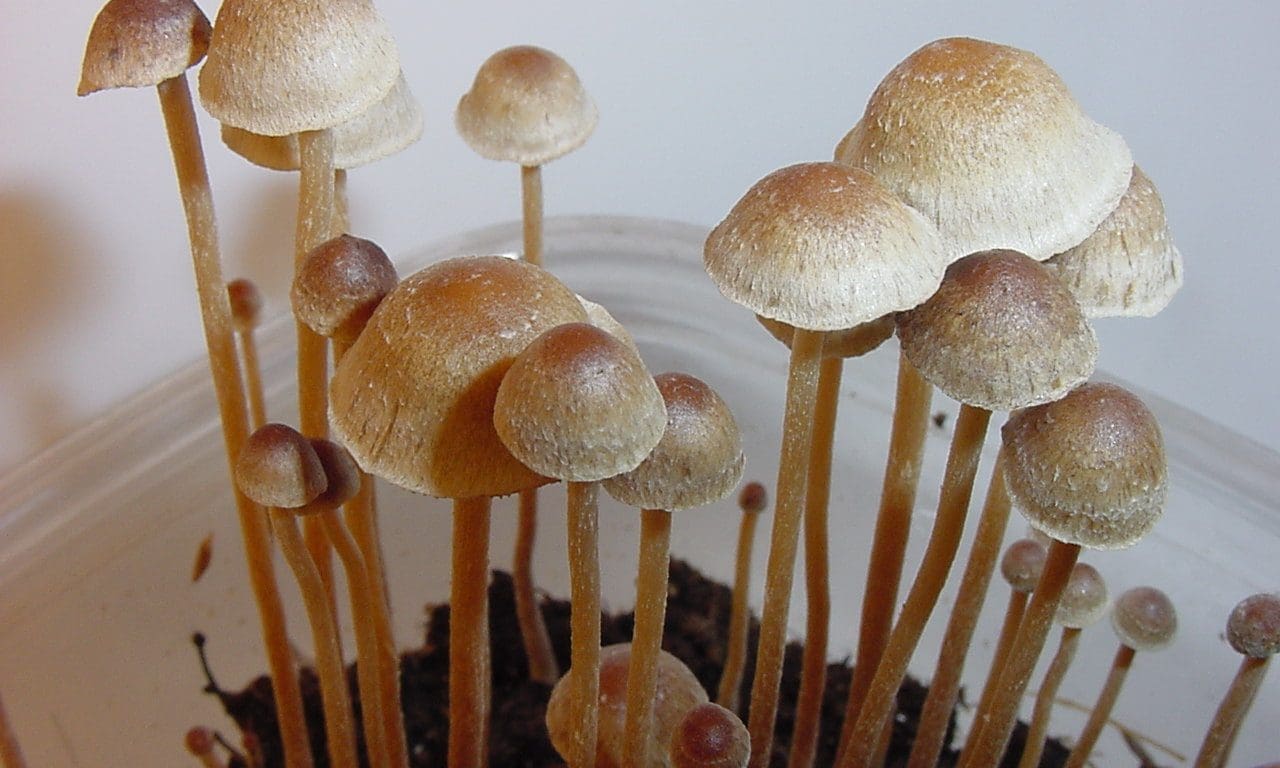 Oregon officials announced on Wednesday that the state's voters will get a chance to decide whether to pass a first-of-its kind measure to legalize psilocybin for therapeutic use in November.
This isn't the only far-reaching drug policy reform question that Oregon voters will have before them on the ballot this year, as a separate initiative to decriminalize low-level drug possession formally qualified last week. That proposal would also use existing tax revenue from marijuana sales, which voters legalized in 2014, to fund expanded substance misuse treatment programs.
Psilocybin activists turned in their final batch of signatures for verification last week and were confident they would have more than enough valid petitions to qualify.
The campaign collected 132,465 valid signatures form registered voters, the secretary of state's office said. That exceeds the 112,020 needed to qualify by a comfortable margin. In all, 82.30 percent of the 160,963 signatures accepted for verification were deemed valid, officials determined.
"We are thrilled that Oregon voters have come together to tackle mental health and depression by qualifying this ballot measure for the November election," Tom Eckert, a licensed psychotherapist, who is a co-chief petitioner for the initiative, said in a press release. "Oregonians deserve access to psilocybin therapy as a treatment option—and now we officially have a chance to win it."
It's official – WE DID IT! After turning in 132,465 signatures, the campaign team is proud to announce we are officially on the 2020 November ballot. Come #electionday2020, every Oregon voter will have the opportunity to make psilocybin therapy legal for those in need. pic.twitter.com/WuZ2NkKEnC

— Yes On IP 34 (@yesonip34) July 8, 2020
If voters approve the measure, known as IP 34, Oregon would become the first jurisdiction in the U.S. to implement a therapeutic legalization model for the psychedelic derived from so-called magic mushrooms. There wouldn't be any specific conditions that make people eligible for the therapy.
"We want to thank the thousands of volunteers and the over 160,000 Oregonians that made this ballot measure possible, and we look forward to talking with voters over the next four months to share the research and show why psilocybin therapy is a part of our collective answer to the mental health crisis our state faces," Sheri Eckert, who is Tom's wife and the other co-chief petitioner, added. "This careful, regulated approach can make a real difference in people's lives and we're looking forward to bringing this program to the state."
The Oregon measure's formal ballot qualification is one of the latest examples of the success of the psychedelics reform movement after Denver became the first place in the U.S. to deprioritize enforcement of laws against psilocybin last year.
That was followed by a unanimous Oakland City Council vote in favor of a measure to make a wide range of entheogenic substances among the city's lowest law enforcement priorities. The Santa Cruz City Council followed suit, and activists in more than 100 cities are now exploring ways to enact the policy change.
Colorado activists are likely to pursue a legal psilocybin ballot measure in 2022 after a poll showed majority voter support.
Here's a status update on other 2020 drug policy reform campaigns across the country: 
Washington, D.C. activists turned in what they believe are more than enough signatures to put a broad psychedelics decriminalization measure on the November ballot this week.
In Arizona, the organizers of a legalization effort turned in 420,000 signatures to qualify for the ballot last week.
Organizers in Nebraska last week submitted 182,000 signatures in an attempt to put a medical marijuana measure on November's ballot.
Montana activists recently turned in more than 130,000 signatures to qualify a pair of marijuana legalization initiatives for the November ballot.
Idaho activists behind a medical marijuana legalization initiative could get a second wind after a federal judge said recently that the state must make accommodations for a separate ballot campaign due to signature gathering complications due to the coronavirus pandemic.
Prior to the COVID-19 outbreak and stay-at-home mandates, measures to legalize marijuana for medical and recreational purposes qualified for South Dakota's November ballot.
The New Jersey legislature approved putting a cannabis legalization referendum before voters as well.
And in Mississippi, activists gathered enough signatures to qualify a medical cannabis legalization initiative for the ballot—though lawmakers also approved a competing (and from advocates' standpoint, less desirable) medical marijuana proposal that will appear alongside the campaign-backed initiative.
A campaign to legalize cannabis in Missouri officially gave up its effort for 2020 due to signature collection being virtually impossible in the face of social distancing measures.
North Dakota marijuana legalization activists are shifting focus and will seek qualification for the 2022 ballot.
Washington state activists had planned to pursue a drug decriminalization and treatment measure through the ballot, but citing concerns about the COVID-19 outbreak, they announced last month that they will be targeting the legislature instead.
DC Activists Submit Signatures To Put Psychedelics Decriminalization On November Ballot
Photo courtesy of Wikimedia/Workman.