GOP Senator Promises To Press DEA About Medical Marijuana Exemption For His State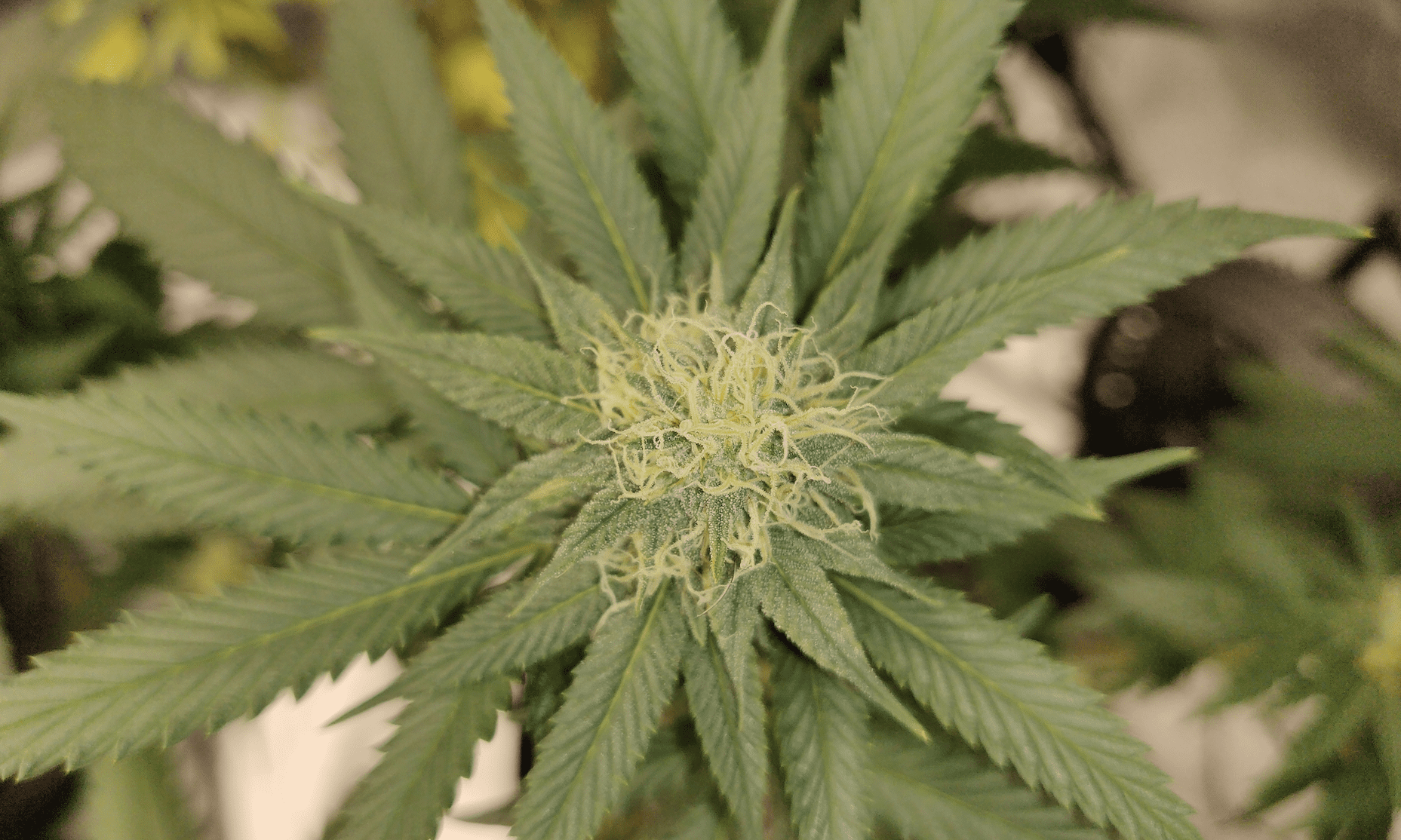 Iowa officials have been seeking a federal exemption for their medical marijuana program—and a Republican senator representing the state recently told an activist that he will personally reach out to the Drug Enforcement Administration (DEA) about the issue.
Carl Olsen, a longtime cannabis reform advocate in the state, sent a letter to Sen. Chuck Grassley (R-IA) in July, thanking him for sponsoring bipartisan legislation meant to promote research into marijuana and noting that DEA has so far denied statutory exemptions for state cannabis laws despite having made an exception for peyote when used in religious ceremonies of the Native American Church.
"Iowa needs an exemption for cannabis just like the one the DEA currently maintains for peyote," the activist wrote to the senator.
Earlier this month, Grassley's office sent a response. While most of the August 6 letter focuses on the senator's marijuana research bill—which he said would "facilitate future legitimate medical research that can be done on CBD and marijuana that could lead to safe and effective drugs for patients"—he also addressed the exemption issue.
"I will also follow-up with the DEA on your point about an exemption for marijuana under 21 C.F.R. § 1307.03 and seek further clarification for you," wrote Grassley, who serves as ranking member of the Senate Judiciary Committee and is a former chairman of the panel.
Because of his experience in Judiciary and as co-chair of the Senate Caucus On International Narcotics Control, Grassley is "the guy that I would want to follow up on this," Olsen told Marijuana Moment. "He has the mental capacity to figure it out."
In the letter to Grassley, who has long opposed recreational marijuana legalization, Olsen also flagged a recent statement from conservative U.S. Supreme Court Justice Clarence Thomas, who denounced the federal government's inconsistent approach to cannabis policy and suggested that outright national prohibition may be unconstitutional.
Olsen has led the charge to seek the exemption for Iowa's limited medical cannabis law, even after DEA rejected a request he submitted last year. But his advocacy has also prompted Iowa regulators to similarly pursue a federal carve-out for the state program. It hasn't been a simple process, however.
Last year, the legislature approved a bill that requires the state to seek the protections for its medical cannabis program from DEA. After months of inaction, Olsen filed suit against the governor, alleging that she failed to ensure that the law was effectively carried out because the Department of Public Health had unnecessarily delayed the mandated request.
Weeks after the lawsuit was filed, the state department sent letters to DEA, the Food and Drug Administration, the Centers for Medicare and Medicaid Services and the Department of Education seeking a policy carve-out for Iowa's limited medical cannabis market.
In the letters, the department simply quoted the statute of the law and said it "respectfully requests the guarantee as directed by the Iowa General Assembly." After being informed via a court filing that the department had made good on its obligation, Olsen agreed that his lawsuit was no longer relevant.
Regulators said in a report last year that the department would "move forward with seeking an exception for cannabis as a schedule I substance in Iowa from the DEA, in attempt to minimize conflict between State and Federal Law."
DEA regulations stipulate that the agency's administrator "may grant an exemption in his discretion, but in no case shall he/she be required to grant an exception to any person which is otherwise required by law or the regulations."
Olsen's hope is that Grassley's response letter could help motivate state regulators to personally push Iowa's congressional delegation to take the exemption more seriously and reach out to DEA to protect medical cannabis patients in the state.
He plans to raise the issue—and showcase the senator's letter—at a meeting of the state Medical Cannabidiol Board on Friday. Members are already scheduled to provide an update on the topic, according to the agenda.
Olsen said he will present the board with the letter and show members that "the door is open and they should knock on it and get a hold of Senator Grassley."
Relatedly, Hawaii lawmakers in April adopted a resolution seeking an exemption from DEA stipulating that the state is permitted to run its medical cannabis program without federal interference.
Minnesota marijuana activists have also been urging lawmakers to require the state to petition for a federal exemption for its medical cannabis program.
Read the letters from Olsen and Grassley on a federal marijuana exemption below: 
Grassley Iowa Marijuana Letter by Marijuana Moment
Half Of Americans Have Tried Marijuana, New Gallup Poll Finds
Photo courtesy of Mike Latimer.