Bipartisan Marijuana Research Bill Reintroduced In The Senate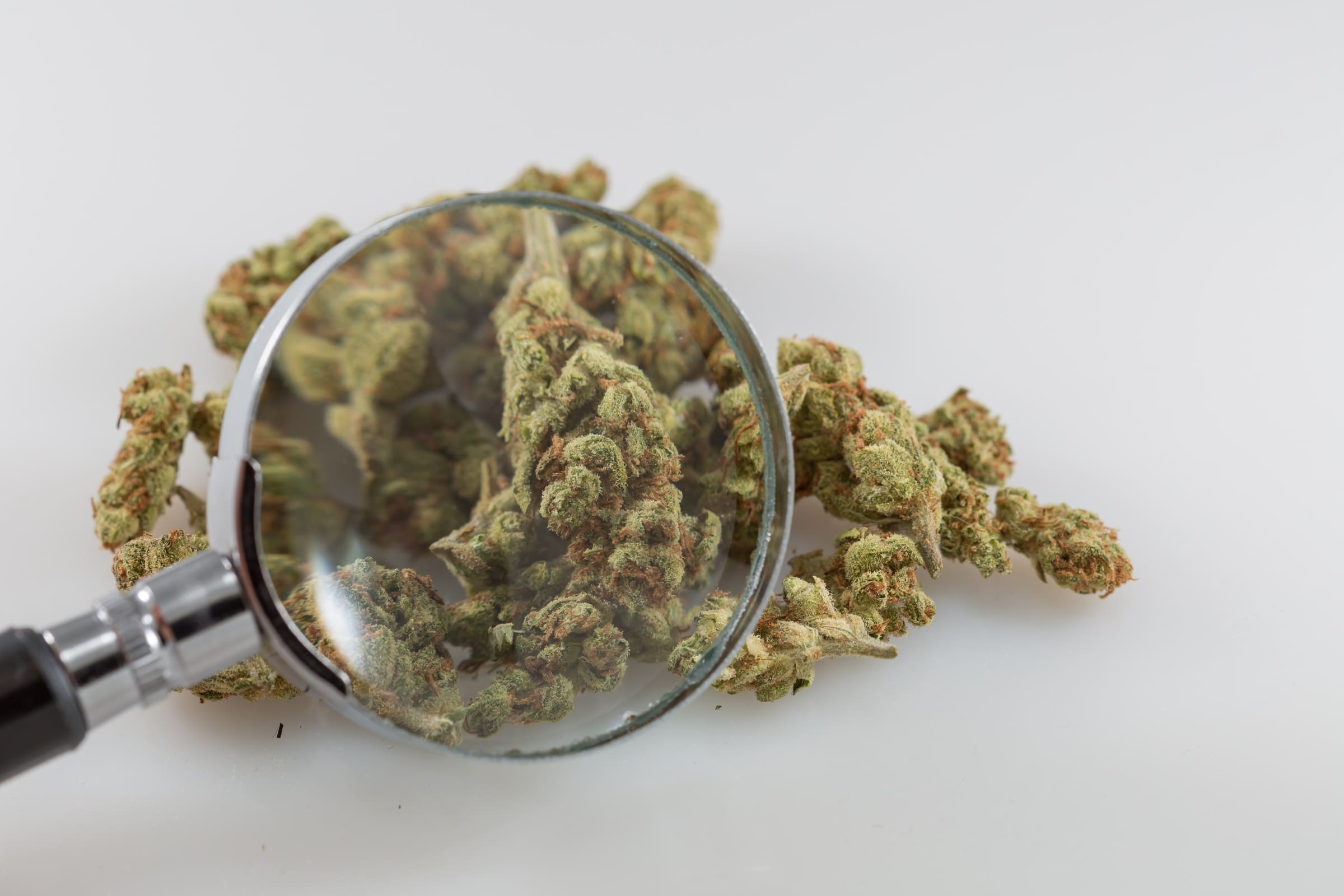 A bipartisan coalition of senators has reintroduced a bill that's meant to promote research into marijuana.
The Cannabidiol and Marihuana Research Expansion Act, which unanimously passed the Senate in identical form last year, would streamline the application process for researchers who want to study the plant and to encourage the Food and Drug Administration (FDA) to develop cannabis-derived medicines.
It would also clarify that physicians are allowed to discuss the risks and benefits of marijuana with patients and require the U.S. Department of Health and Human Services (HHS) to submit a report on those potential health benefits, as well one on barriers to cannabis research and how to overcome those obstacles.
Sens. Dianne Feinstein (D-CA), Brian Schatz (D-HI) and Chuck Grassley (R-IA) are the lead sponsors of the bill.
"Because of restrictive regulations, we still do not understand exactly how medical marijuana can be used to safely treat a variety of conditions where it may be far more useful than current treatments," Feinstein said in a press release. "This bill, which passed the Senate unanimously last year, would streamline the research process to allow FDA-approved marijuana-derived medications to be used to treat serious medical conditions. Millions may ultimately benefit from a new, safe treatment for conditions like intractable epilepsy once this bill becomes law."
Restrictive rules on research mean we don't know how medical marijuana could be used to effectively treat any number of conditions. Our bill will streamline the research process to help develop new, safe marijuana-derived medications.https://t.co/HVukrHoBRD

— Senator Dianne Feinstein (@SenFeinstein) February 8, 2021
In general, the first section of the bill concerns the application process for institutions seeking federal authorization to research marijuana. The U.S. attorney general would be given a 60-day deadline to either approve a given application or request supplemental information from the applicant. It would also create an expedited pathway for researchers who request larger quantities of Schedule I drugs.
The second major section of the bill is about FDA approval of marijuana-derived drugs. One way to encourage such developments is through allowing "accredited medical and osteopathic schools, practitioners, research institutions, and manufacturers with a Schedule I registration" to cultivate their own cannabis for research purposes, a summary says.
The Drug Enforcement Administration would get a mandate to approve applications to be manufacturers of marijuana-derived, FDA-approved drugs under the bill. Manufacturers would also be allowed to import cannabis materials to facilitate research into the plant's therapeutic potential.
Finally, a fourth section would require HHS to look at the health benefits and risks of marijuana as well as policies that are inhibiting research into cannabis that's grown in legal states and provide recommendations on overcoming those barriers.
A separate piece of cannabis research legislation cleared the House last year. A major difference in the respective bills is that the House-passed measure contained provisions that would allow scientists to obtain cannabis from state-legal dispensaries for research purposes. That was designed to help them avoid depending on marijuana that's produced at the only federally authorized manufacturing facility at the University of Mississippi.
"I've been a strong supporter of this legislation since it was first introduced in 2016," Grassley said of his chamber's bill. "During my time in the Senate, I've heard directly from constituents who want safe and effective treatment options for their families, which could include options derived from the marijuana plant."
"This bipartisan bill is critical to better understanding the marijuana plant and its potential benefits and negative side effects," he said. "It will empower the FDA to analyze CBD and medical marijuana products in a safe and responsible way so that the American public can decide whether to utilize them in the future based on sound scientific data. This is a smart step forward in addressing this current schedule I drug."
Schatz said that the "medical community agrees that we need more research to learn about marijuana's potential health benefits, but our federal laws today are standing in the way of that inquiry" and the group's bill "will remove excessive barriers that make it difficult for researchers to study the effectiveness and safety of marijuana, and hopefully, give patients more treatment options."
The bill's other original cosponsors include Sens. Dick Durbin (D-IL), Thom Tillis (R-NC), Tim Kaine (D-VA), Joni Ernst (R-IA), Kevin Cramer (R-ND) and Amy Klobuchar (D-MN).
Ahead of the Senate vote late last year, Feinstein filed a floor amendment in the nature of a substitute to add requirements for researchers who want to increase the quantity of cannabis they're using for studies.
The amendment also stipulated that it "shall not be a violation of the Controlled Substances Act (CSA) for a State-licensed physician to discuss" the risk and benefits of marijuana and cannabis-derived products with patients. As introduced, the more broadly stated that it "shall not be unlawful" for doctors to have such conversations. It's not clear why the language was revised to more narrowly protect physicians from penalties under the CSA alone.
Another revised provision of the legislation clarifies that the definition of cannabidiol is "derived from marihuana that has a delta–9 tetrahydrocannabinol level that is greater than 0.3 percent," whereas the initial bill didn't include the "delta-9" qualifier ahead of THC.
Those changes were included in the reintroduced bill.
The proposal has been endorsed by mainstream medical organizations like American Academy of Pediatrics, American Medical Association, American Psychological Association and American Society of Addiction Medicine, as well as pro-legalization groups such as Americans for Safe Access, Multidisciplinary Association of Psychedelic Studies and NORML.
"I have heard from many parents and adults who have turned to CBD and these individuals have seen positive results," Feinstein said in remarks for the Congressional Record about the new bill. "Despite this, however, many are also concerned about the lack of science-based information related to proper delivery mechanisms, dosing, or potential interactions that CBD or marijuana may have with other medications. Some also worry because these products aren't well regulated or factory sealed, and often are labeled incorrectly. Additional research will increase our ability to adequately address these concerns."
This is the fourth piece of cannabis legislation to be introduced in the 117th Congress.
A bipartisan group of lawmakers reintroduced a bill on Thursday that would allow hemp and CBD derived from the crop to be marketed and sold as dietary supplements.
A Republican congressman filed one bill to move cannabis from Schedule I to Schedule III of the Controlled Substances Act and another to prevent the U.S. Department of Veterans Affairs from denying veterans benefits solely because they use medical marijuana in compliance with state law.
Read the reintroduced Senate marijuana research bill below: 
Senate Marijuana Research Bill by Marijuana Moment
California Clears Up Confusion Over Marijuana Industry Coronavirus Vaccine Eligibility