GOP Lawmaker Calls For Marijuana Reform In Fiery Senate Floor Speech
The Senate blocked an effort to attach far-reaching marijuana reforms to bipartisan criminal justice legislation on Tuesday.
Sen. Cory Gardner (R-CO) sought unanimous consent of the body to amend the prison and sentencing reform bill being considered by Congress this week by adding provisions to protect people who are acting in compliance with state cannabis laws from federal criminalization.
But Sen. Charles Grassley (R-IA) objected, stopping the measure dead in its tracks without a formal roll call vote.
Following the procedural defeat, Gardner took to the floor for a roughly 10-minute speech in which he pointed to problems caused by the gulf between ongoing federal marijuana prohibition and the growing number of states that allow cannabis for medical or recreational use.
"It's hard to think about federal criminal justice reform without thinking about the biggest problem that federal criminal law creates for Colorado: the refusal to respect the will of Coloradans when it comes to their decision on marijuana.," he said. "Every day, Coloradans of good faith follow Colorado law to a tee but they are still criminals in the eyes of the federal government."
"You shouldn't go to federal prison for following state law. That in its essence is sentencing reform."
Over 95% of the US population lives in a state where some form of marijuana is legal. This isn't a fluke, the American people have spoken and this is happening. My amendment to the First Step Act has been blocked, but I will not give up this fight.https://t.co/knL8kgnkOl pic.twitter.com/wQDAx9AONZ

— Cory Gardner (@SenCoryGardner) December 18, 2018
Grassley, for his part, said Gardner's amendment amounted to a "backdoor to legalization" and is "inconsistent with current federal law and allows states the right to break existing law."
The outing Judiciary Committee chairman and longtime marijuana opponent said the amendment's effect of allowing cannabis businesses to access banks would be "inappropriate to consider in the context of a criminal justice reform bill."
Grassley did, however, concede that Gardner "worked hard on this and he may be ahead of the time when there will be a real debate on this."
"Maybe there will be, at that point, an opportunity to consider his approach as something lesser than the legalization of marijuana generally," he said.
#Senate floor: Senator Gardner asked UC to take up his amendment (4123) regarding marijuana legalization; Senator Grassley objected.

— Senate Press Gallery (@SenatePress) December 18, 2018
The amendment Gardner sought to attach to the criminal justice reform bill, which mirrors a standalone bill he and Sen. Elizabeth Warren (D-MA) filed earlier this year, would have exempted state-legal marijuana activity from the Federal Controlled Substances Act.
President Trump gave his verbal support for the Gardner-Warren standalone bill, titled the Strengthening the Tenth Amendment Through Entrusting States (STATES) Act, in June.
Gardner said in an interview with Cheddar in advance of the floor action on his amendment that he had another conversation with Trump about the proposal on Tuesday.
"I just spoke with the president again," he said. "He supports this effort. He would sign this bill if it were to come before him on his desk."
Watch Gardner and Grassley debate the cannabis amendment below:
Earlier on Tuesday, Gardner all but conceded that the push to attach marijuana language to the sentencing and prison reform bill would not succeed.
"I think we're probably going to be blocked today by people who don't want to have this voted on," he told Cheddar. "They can use a procedure in the Senate to block our effort to offer the amendment, which is too bad because it does have, I believe, majority support in the U.S. Senate."
.@SenCoryGardner (R-CO) has introduced an amendment to the criminal justice reform bill that would protect a state's right to legalize marijuana and determine how it's regulated within its borders. #CheddarLIVE pic.twitter.com/8g94cyvvS1

— Cheddar (@cheddar) December 18, 2018
Over the past week, several advocates had expressed skepticism that Gardner would be able to successfully insert his marijuana language into the criminal justice bill, which has been advancing under an already tenuous bipartisan agreement.
But they are hopeful that 2019 will provide more opportunities to advance the STATES Act or similar cannabis reform legislation.
"The hundreds of thousands of Americans working in the state-legal cannabis industry deeply appreciate Sen. Gardner's leadership, and we look forward to working with all of our sponsors to pass the STATES Act into law during the next Congress," Neal Levine of the Cannabis Trade Federation told Marijuana Moment.
Here's The Text Of The Marijuana Amendment Sen. Gardner Wants Attached To Criminal Justice Bill
This story has been updated to include video of and additional quotes from Gardner's remarks, and to note that the senator spoke with President Trump about marijuana on Tuesday.
Photo element courtesy of Gage Skidmore.
Psychedelics Decriminalization Moves Forward In Cities Around The U.S.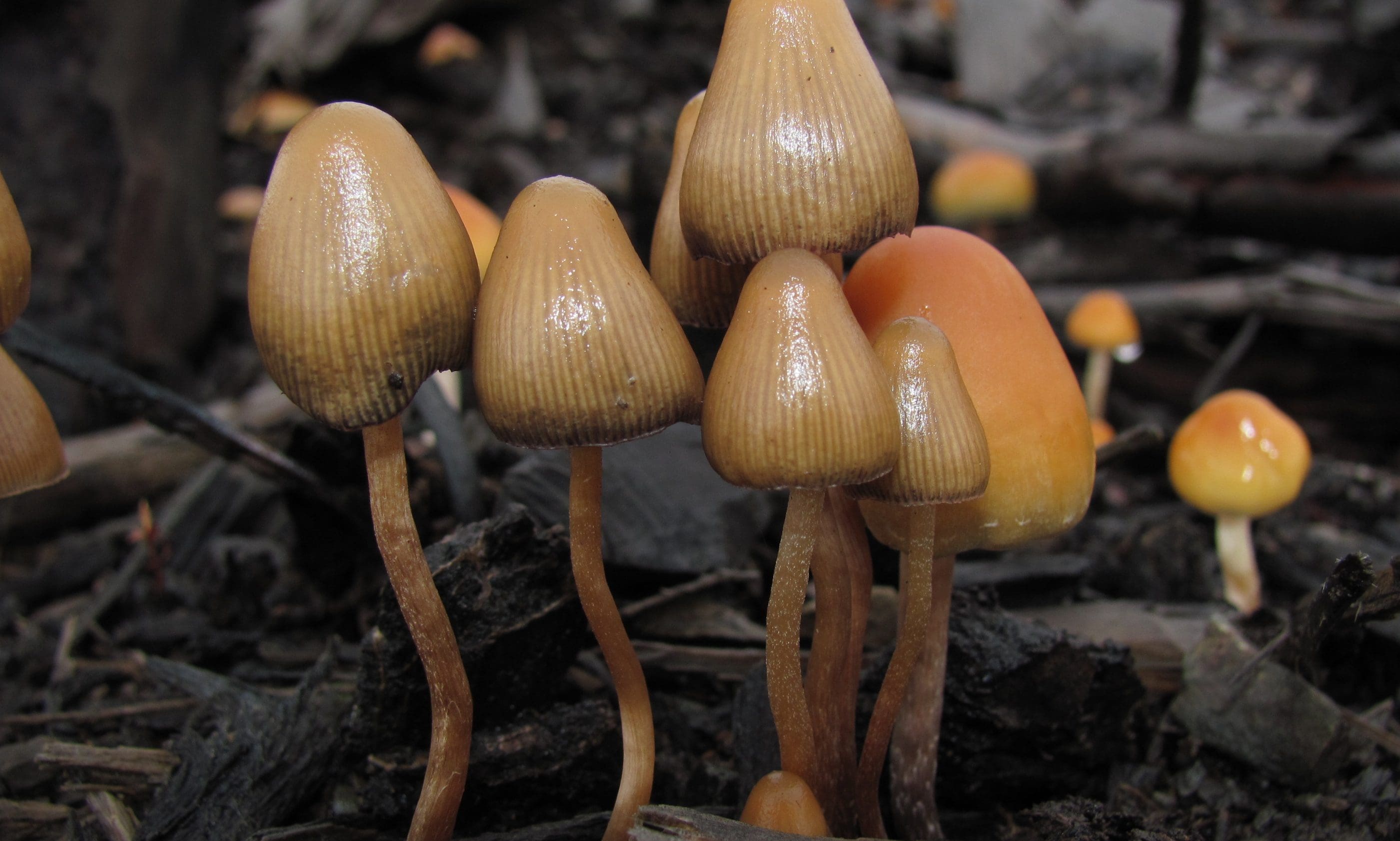 Activists in Berkeley, California and Port Townsend, Washington took steps this week to get psilocybin mushrooms and other psychedelics decriminalized, following in the footsteps of successful similar efforts in Denver and Oakland.
In Berkeley, a decriminalization resolution advanced in a City Council committee on Wednesday, and organizers in Port Townsend spoke about their proposal at a county public health board meeting on Thursday, with plans to formally present it to the City and County Council.
The Berkeley measure would prohibit city departments and law enforcement from using any funds to enforce laws against possession, propagation and consumption of psychedelics by individuals 21 or older. Members of the City Council Public Safety committee unanimously voted to send the resolution to the body's Public Health Committee for further consideration.
If that panel approves the measure, the full Council will schedule a hearing and vote on final passage. Decriminalize Nature, the group behind this resolution as well as the successful passage of neighboring Oakland's psychedelics decriminalization effort last month, said they hope the Council will act on the measure by early November.
Separately, activists in Port Townsend announced that they delivered a speech about their psychedelics decriminalization proposal during a meeting of the Jefferson County Board of Health.
Beyond prohibiting the use of government funds to criminalize adults for using and possessing the substances, the local Washington resolution also calls on the city administrator to "instruct the City's state and federal lobbyists to work in support of decriminalizing all Entheogenic Plants and plant-based compounds that are listed on the Federal Controlled Substances Schedule 1."
"We are overwhelmed by the support of our community. Our group of supporters filled up half the audience," the Port Townsend Psychedelic Society said in an Instagram post. "We are currently making plans to speak with the county health officer to talk about next steps in presenting in front of city and county council."
Alex Williams, who is leading the decriminalization effort in Berkeley, told Marijuana Moment that Wednesday's Council committee meeting there "went better than I had anticipated" and that he feels "there is an excellent chance of the resolution passing."
Watch the Berkeley Public Safety Committee discuss psychedelics, starting at about 42:00:
While Williams said two members of the committee seemed to be under the impression that the resolution is singularly geared toward recreational use and meant to "capitalize on a new market," Decriminalize Nature plans to address those misconceptions, emphasizing that the measure would not provide for commercial manufacturing or sales and that "this process is very important to allowing safe, equitable access to marginalized communities."
"It is essential that entheogenic substances be treats as sacred spiritual practices and healers," he added.
The resolution defines entheogenic substances as "plants and natural sources such as mushrooms, cacti, iboga containing plants and/or extracted combinations of plants similar to ayahuasca; and limited to those containing the following types of compounds: indoleamines, tryptamines, phenethylamines."
Two Councilmembers, Rigel Robinson and Cheryl Davila, are sponsoring the measure.
"You can imagine a day where, years from now, doctors working with patients with serious depression or veterans dealing with PTSD could actually offer them a more realistic and comprehensive suite of potential treatments, which may include some of these plants as the research over the last several decades has indicated," Robinson said at the meeting.
While Berkeley might seem like an obvious target for psychedelics reform given the city's decades-long close association with counterculture, the movement to remove criminal penalties is gaining steam nationally. Decriminalize Nature is maintaining a map of jurisdictions throughout the country where activists have expressed interest in pursuing a similar model.
Time to update the outreach board! Close to 100 locations have reached out now, some already speaking with their City Councilmembers. Great job everyone! #DecriminalizeNature #yourcity #DNUSA pic.twitter.com/D7lbCpdi3c

— Decriminalize Nature (@DecrimNature) July 16, 2019
Also this week, a resident spoke at a Columbia, Missouri City Council meeting, asking the body to consider a resolution to decriminalize psychedelics. At least one councilmember expressed interest in following through, and he called the therapeutic potential of the natural substances "very promising."
Individuals from nearly 100 cities have reached out to the organization for assistance advancing their own decriminalization efforts.
Voters in Denver kicked things off by approving the nation's first-ever ballot measure to decriminalize psilocybin mushrooms in May.
Activists are currently pursuing efforts to place psilocybin-focused measures on statewide ballots in California and Oregon for next year.
More Than 100 Marijuana Businesses Urge Congress To Include Social Equity In Legalization
Photo courtesy of Wikimedia/Mushroom Observer.
Top Democratic Party Leader Flops With Attempted Joke About Trump Smoking Hemp
The chairman of the Democratic National Committee (DNC) apparently thinks that hemp gets you high—and that getting high makes you dumb.
In an attempted dig at President Donald Trump, who said last week that farmers struggling amid a trade war were "over the hump," DNC Chair Tom Perez said he thought the president "was smoking some hemp when he said they were over the hump."
"If you smoke some hemp, I guess that would stimulate certain farm economies here," he added during his remarks at a press conference in Wisconsin.
Watch Perez's hemp comment at about 6:45 into the video below:
Because hemp contains only trace amounts of THC, the main psychoactive ingredient in marijuana, it wouldn't get you high, as Perez implied. But legalization advocates say it's especially problematic that a party leader is treating marijuana as a laughing matter in the first place.
"I would need to be smoking something a hell of a lot stronger than hemp to find Tom Perez's weak attempt at a marijuana joke funny," Erik Altieri, executive director of NORML, told Marijuana Moment.
"At a time when over 600,000 overwhelmingly black and brown Americans are still being arrested every year for simple possession, our failed and racist prohibition is no laughing matter," he said. "While we have made great progress in winning elected officials nationwide to our cause, Perez illustrated that we have a lot of work left to do when it comes educating them about the issue and still a bit of a road to go down before we can stop dealing with dad jokes and bad weed puns."
Don Murphy, director of federal policies for the Marijuana Policy Project, echoed that point.
"We need more leadership and action at the federal level, not more stupid jokes, puns and inaccurate comments about hemp's ability to get you high," he told Marijuana Moment. "Luckily that is something that many of his party's presidential candidates understand," he said. "Sadly, Mr. Perez does not."
Perez's position on cannabis policy isn't quite clear, as he's remained largely silent on the issue. In contrast, many 2020 Democratic presidential candidates are campaigning on broad marijuana reform proposals.
The DNC chair made his attempted hemp quip during a press availability in Milwaukee, where he is meeting donors and coordinating preparation for next year's Democratic National Convention.
Photo courtesy of Flickr/Gage Skidmore.
Texas Leaders Say Hemp Law Did Not Decriminalize Marijuana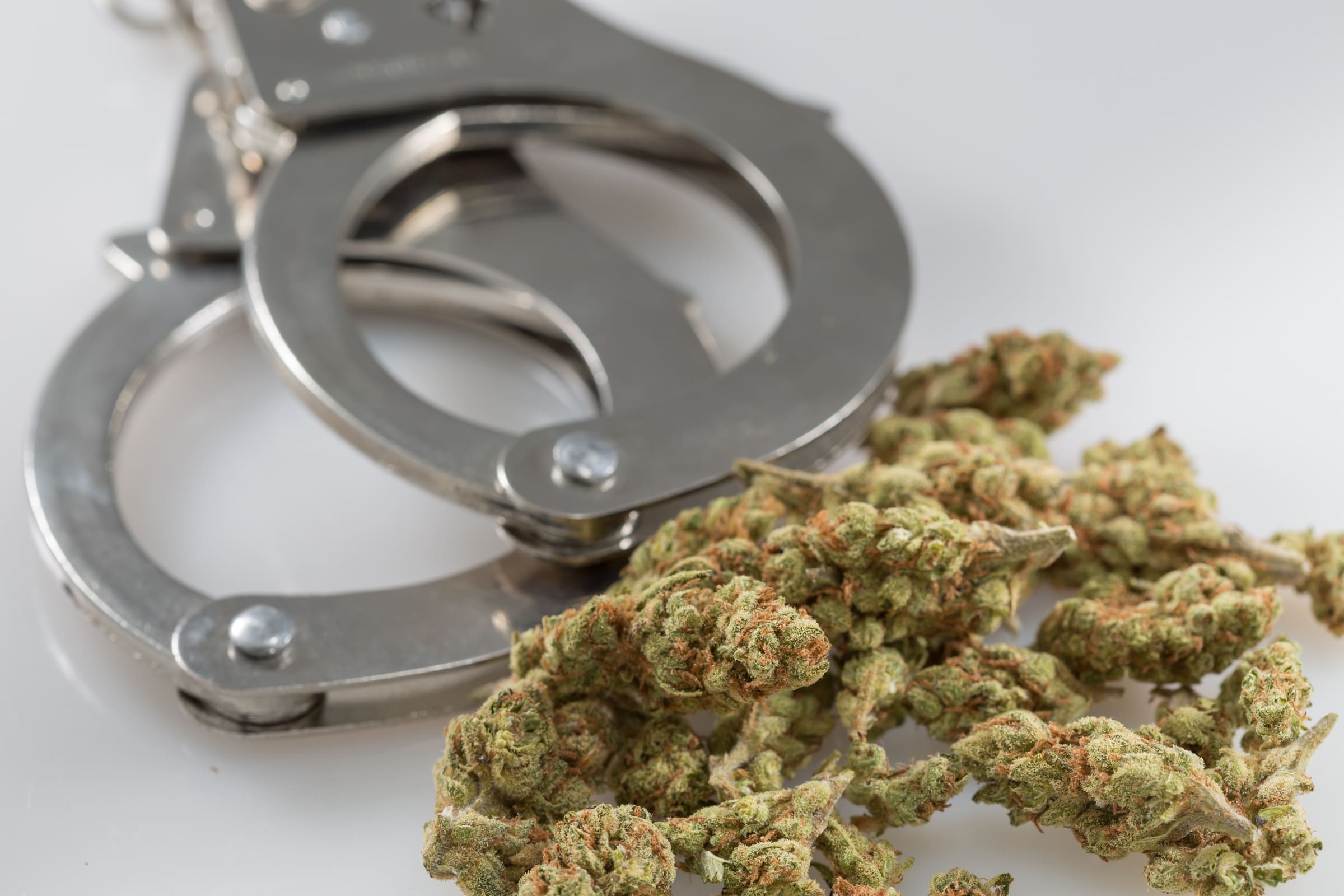 By Jolie McCullough, The Texas Tribune
Weeks after Texas prosecutors began dropping hundreds of marijuana cases and stopped actively pursuing criminal charges because of complications that arose from legalizing hemp, the state's leaders have stepped into the fray.
Gov. Greg Abbott, Lt. Gov. Dan Patrick, House Speaker Dennis Bonnen and Texas Attorney General Ken Paxton, all Republicans, signed a letter Thursday to Texas district and county attorneys, emphasizing that the new hemp law does not decriminalize marijuana. They wrote that the prosecutors who have stepped back from marijuana charges after stating they can not legally distinguish between legal hemp and marijuana without further testing — almost all of those in the state's most 10 populous counties — misunderstand the new law.
"Failing to enforce marijuana laws cannot be blamed on legislation that did not decriminalize marijuana in Texas," stated the letter.
House Bill 1325, which legalized hemp and hemp-derived products like CBD oil, soared through the Texas Legislature this year and was signed into law on June 10 by Abbott. Since then, numerous Republican and Democrat district attorneys have said they can no longer actively pursue misdemeanor marijuana cases, because the new law changed the definition of marijuana from parts of the cannabis plant, to those parts that contain more than 0.3% of tetrahydrocannabinol, the psychoactive ingredient in marijuana that produces a high. Cannabis below that level is now hemp.
The attorneys and forensic experts have said current equipment in public crime labs can't accurately prove show how much THC is in cannabis, and circumstantial evidence, like the smell of marijuana or smoking-related paraphernalia, no longer gives them enough credibility in court, where defendants could claim the substance they possessed was instead hemp.
"The plant is the plant, so the stuff smells the same no matter the THC concentration," Lynn Garcia, general counsel with the Texas Forensic Science Commission, told The Texas Tribune earlier this week.
But the letter to prosecutors says lab reports aren't necessary in every marijuana case.
"Criminal cases may be prosecuted with lab tests or with the tried and true use of circumstantial evidence, a point some of you have already made clear in this context," the letter states, pointing to a Tribune article on El Paso's District Attorney claiming he will move forward on marijuana prosecution without lab reports.
The letter also points out that companies and labs were already developing equipment to test THC concentration before HB 1325 was enacted, and competition will lead to declining costs — initial estimates of which were in the hundreds of thousands of dollars. No funds for additional marijuana testing were included in the passage of the hemp law.
The state's hemp law was enacted to match the federal Farm Bill passed last year, which allowed for states to develop their own plans to regulate the production and sale of hemp. The Texas Department of Agriculture, under the state law, will regulate hemp, but the plan on how to do that has not yet been established.
This article originally appeared in The Texas Tribune.
The Texas Tribune is a nonprofit, nonpartisan media organization that informs Texans — and engages with them — about public policy, politics, government and statewide issues.
Texas Prosecutors End Some Marijuana Prosecutions Under New Hemp Law