GOP Congressman Wants Marijuana Consumers To Be Able To Legally Purchase Guns
Republicans might have held on to a majority in the House in last month's midterm elections if they'd passed a bill to end federal marijuana prohibition, according to one GOP member of Congress.
In a phone interview with Marijuana Moment this week, Rep. Thomas Massie (R-KY) said failing to vote on cannabis reform "was a huge missed opportunity for Republicans" and that states' rights-focused marijuana legislation would've passed in the 115th Congress if GOP leaders hadn't been so adamant about blocking such legislation from even being considered.
He also talked about hemp legalization and legislation he plans to introduce in the next Congress that would allow cannabis consumers to legally purchase firearms, something that is currently prohibited under federal law—even for medical marijuana patients in legalized states.
This interview has been lightly edited for length and clarity.
Marijuana Moment: Let's start with your proposed legislation. For someone who isn't familiar with the application process to buy a firearm, what's the concern about the question asking applicants whether they use marijuana?
Thomas Massie: Contrary to some notions out there, almost everybody goes through a background check, and everybody who buys a firearm from a licensed [Federal Firearms License holder] has to fill out a form 4473. Well, the 4473 has a series of questions on it—it's a series of questions where you basically self-report as to your eligibility to own a firearm. Form 4473 question 11e says "are you an unlawful user of or addicted to marijuana or any depressant, stimulant, narcotic drug or any other controlled substance?" Now, they added recently something else to this question, in bold. It says, "warning: the use or possession of marijuana remains unlawful under federal law regardless of whether it has been legalized or decriminalized for medical or recreational purposes in the state where you reside."
What they're doing there is trying to remove any ambiguity as to whether you think you can legally purchase a firearm if you use marijuana. Basically, they're saying, for their purposes, any user of marijuana is an unlawful user of marijuana. And so if you use marijuana and you lie on this form, you've committed a crime. You're lying to the federal government. And then if you complete the purchase—if your background check goes through and you buy a gun—you've committed another crime because you're among the category of ineligible people.
MM: And you think we should do away with that question. Why?
TM: I think we've created millions of felons with this question. You can't imagine that everybody in Colorado, who under Colorado state law is legally using marijuana, has never purchased a firearm. That would be completely illogical. Or vice versa. And by the way, whether you purchased it or whether it was a birthday gift, it doesn't matter. Whether you fill out a form 4473 or not, it doesn't matter. You're still committing a crime by possessing a firearm or ammunition in your house if you use marijuana.
[The legislation] will take the question off the form, but my bill goes deeper than that. It makes it legal for marijuana users to also be gun owners, is what my bill does. So the question is, when people hear about the bill, "well, if you just take it off the form aren't they still going to be criminals because you haven't changed the underlying statute, which prevents a marijuana users from owning a gun?" But what my bill would do is fix the underlying statute. And I want to remind people that this is a problem for not just recreational users of marijuana, but medical marijuana recipients, according to the federal government, are felons if they possess a firearm. This is something that needs to be fixed.
MM: What turned you on to this issue?
TM: I'm always looking for issues that might be trans-partisan. In other words, I joke that I don't identify with either party some days, so that makes me trans-partisan. Not always bipartisan but trans-partisan. I don't love both parties, I just can't identify with either. So this to me, I thought this is an interesting issue. Would Democrats be willing to join me in this effort?
MM: Have you found a Democratic co-sponsor for the bill since you tweeted about it in October?
I've drafted, but haven't yet introduced, a bill to remove the marijuana question from ATF form 4473 — the question that requires anyone who uses marijuana (crime) to lie (crime) in order to purchase a gun (crime) from a gun dealer. Any Democrats who would support such a bill? https://t.co/5cAmsTPLoX

— Thomas Massie (@RepThomasMassie) October 20, 2018
TM: I haven't aggressively sought one, but when I sent the balloon up in October, I didn't get any Democrat offices saying they want to jump on this bill. By the way, it might also be hard for some Republicans to get on this bill. I'm not convinced Jeff Sessions would be a fan of this bill.
MM: Any lawmakers you think might be inclined to join you?
TM: You know, we're so close to the end of Congress that I have decided not to introduce it this Congress, but I will be looking for a co-sponsor next Congress, and I wouldn't want to drop any names.
MM: The National Rifle Association (NRA) hasn't weighed in on this particular issue. What do you make of that?
TM: I don't know. The NRA gave me a 'B' not an 'A' because I got sideways with them when they supported a bill that I didn't think followed due process, and so I came out against the bill called Fix NICS Act and they did robocalls against me in my district. The NRA has actually spent more money against me than they have for me. They sponsored my first opponent and then recently they ran robocalls against me. They're not my gold standard for civil liberties, so I'm not really concerned with what they think.
MM: Shifting gears a bit, do you feel that outgoing Rep. Pete Sessions (R-TX), who consistently blocked votes on cannabis reform legislation as House Rules chair, has been on the wrong side of history?
TM: He's the chairman of a committee that's called the Speaker's committee. The Rules committee is called the Speaker's committee. He is not chairman there, he doesn't get a chance to exercise—frankly, he can exercise his opinion, but when it comes to actual votes or activity in the committee, he has to do what the Speaker of the House wants him to do. So I wouldn't say he's on the right side or the wrong side, I would say he's on the speaker's side, and the speaker is on the wrong side.
MM: Are you hopeful that marijuana reform will be accomplished in the next Congress?
TM: I think it was a huge missed opportunity for Republicans. I think if we had passed a bill that left this issue up to the states, I think we might still be in the majority. There are, believe it or not, there are one-issue voters out there and this is their issue for some of those voters. For some of them, it's a secondary or tertiary issue. But it still affects which party they decide to vote for. I've polled constituents in my district—it's a very conservative district—and whether or not they're for outright legalization of marijuana, 75 percent of Republicans and 75 percent of Democrats in my congressional district are in favor of leaving it up to the states. That's the legislation we should've put on the floor. Frankly, it would've passed if it had gone on the floor, and we might still be in the majority. I think there could be movement in the next Congress on this issue.
MM: Can I get your reaction to the Senate passage of the Farm Bill as it concerns Senate Majority Leader Mitch McConnell's provision to legalize hemp?
TM: Well, let's go back to Pete Sessions then. There were three hemp amendments in the House offered for the Farm Bill from three Kentucky legislators. All of them were disallowed because a message had been sent from the Senate that this was not going to be happening in the House—that somebody wanted to make it happen in the Senate and we weren't allowed to do it in the House. Now of course it'll be in the conference committee, but… You probably don't have time to put all that backstory in and I'm probably better off not telling you it, but anyways, I support the hemp provisions in the Farm Bill 100 percent.
MM: How are you planning to vote when it comes to House floor?
TM: I'll be a "no."
MM: Presumably not because of anything hemp-related.
TM: No, no. I support the hemp provision 100 percent.
What The Loss of Marijuana-Friendly Republicans Means For Federal Legalization
Photo courtesy of Gage Skidmore.
Three Federal Agencies Take Public Comments On Cannabis Topics
Three federal agencies—the Food and Drug Administration (FDA), the Environmental Protection Agency (EPA) and the Drug Enforcement Administration (DEA)—are now accepting comments from the public on cannabis-related topics such as hemp pesticides and the legal classification of marijuana globally.
In a notice published in the Federal Register last month, FDA said that it is seeking input on potential changes to the status of marijuana under international treaties.
EPA invited comments on applications for pesticides to be used on hemp, which comes months after the crop was federally legalized.
Meanwhile, people have the chance to share their perspective on a proposal DEA released last week that calls for the cultivation of more than three million grams of cannabis for research purposes next year. That 3.2 million gram quota would be 30 percent higher than this year's. At the same time, DEA said its quota for prescription painkillers such as fentanyl and oxycodone would be decreased next year by more than 50 percent.
The comment period opened last week, and 25 people have weighed in at this point. Submissions received so far are primarily focused on DEA's proposed reduction opioid production, with several chronic pain patients arguing that they will be negatively impacted. People can send comments on the cannabis and other drug quotas through October 15.
FDA initially made its request for input on cannabis's global treaty status in March, but it was closed because an expected United Nations (UN) vote on a proposal to remove marijuana from the most strictly regulated category was postponed.
Last month, FDA said it was reopening the comment period until September 30, in anticipation that the UN will make a decision on the possible changes in the coming months. So far, a total of about 3,000 comments have been received, including those posted since August 29. The vast majority voice support for legalization, with many sharing personal anecdotes about the plant's therapeutic benefits.
"Please lift the ban and prohibition of marijuana. Marijuana isn't ruining the lives of countless Americans… America's drug laws are doing that all by themselves via mass incarceration," Zach Fowler wrote.
"I am 30 years old and suffer from a progressive neurologically condition that leaves me in constant debilitating pain along with a host of other symptoms. Without cannabis, I could not function enough to work for even care for my children," Amanda Wood-Devore said. "Cannabis calms my pain, eases corresponding anxiety, and helps my constant nausea and vomiting."
Alex Rol said that the "current marijuana laws are more destructive than protective."
"We have seen extensive reports that cannabis can be used for medical purposes and many find its effects increase the ease of life," he said. "While I understand the concern of those less familiar with cannabis on its legalization it simply isn't right to incarcerate people for possession of a generally harmless substance."
"I agree with the [World Health Organization] that cannabis should be removed from the Schedule 1 classification," Michael Ochipa wrote, referring to a recommendation WHO released in February urging the rescheduling of marijuana and descheduling of CBD.
"Most of the research to date indicates that cannabis has a very positive risk/reward profile," he wrote. "Side effects are lower, and medicinal benefits are greater than many over the counter drugs. It can also be grown easily at home making it more economical."
Though it's not clear how much stock FDA will put into personal stories of individuals who've benefited from marijuana in shaping the Trump administration's position on scheduling changes, the volume of comments and consistency of support for legalization is significant. While there has been a focus on the medical potential of cannabis, several others emphasized the consequences of prohibition, particularly for communities of color.
If the United Nations does decide to adopt WHO's recommendations, it wouldn't mean that member nations would be free to legalize marijuana without technically violating the treaties. However, even under its current strict status, Canada and Uruguay have moved forward with legalization models, with Mexico expected to follow suit as early as next month.
Over at EPA, there hasn't been quite as much interest from the public in submitting comments on pesticides applications for hemp. The agency announced last month that it was accepting input on 10 existing applications and said it hoped "this transparent and public process will bring hemp farmers and researchers increased regulatory clarity in time for next growing season."
EPA said it's not required to take public comment on the applications but is doing so "because of the potential significant interest from the public in these initial applications and in furtherance of being completely transparent about these applications."
There may be significant interest from the public on hemp legalization generally, particularly among stakeholders who are eagerly awaiting federal regulations to unlock the crop's potential, but that isn't being reflected on the Federal Register notice page yet when it comes to pesticides. Only five people have commented on the proposal.
One person noted that the 10 pesticides under review contain almost the same ingredients and said "it really limits the ability of producers to manage pests and diseases."
"I highly recommend expanding the list of compounds available to producers to increase the ability to suppress pests and diseases," the anonymous commenter wrote. "There are many more bio-pesticides on the market that are safe for humans that specifically target agricultural pests."
Another individual who said he and his partner are making a transition from growing cannabis in California to hemp in North Carolina wrote in support of the proposed pesticides.
"We have used the products under discussion with great effectiveness, especially the biological controls," the person said. "Because hemp can be so susceptible to mold, fungus, and pests, it is imperative to have these tools to ensure a healthy and plentiful product."
Finally, there was one comment in opposition to allowing any pesticides on hemp because, they wrote, "IT WILL JUST TURN IT IN TO POISON."
EPA's public comment closes on September 23. The agency did not say when decisions would be made about the applications, but it did state that it planned to give hemp farmers approval to use the tools before the 2020 planting season.
The fact that three separate federal agencies are now accepting comments on separate cannabis issues is another sign that the public has more opportunity than ever before to influence the government's position on marijuana policy.
DEA Wants 3.2 Million Grams Of Marijuana Legally Grown In 2020
Photo courtesy of Nicholas C. Morton.
Bipartisan Lawmakers Circulate Letter Urging FDA To Back Off CBD Companies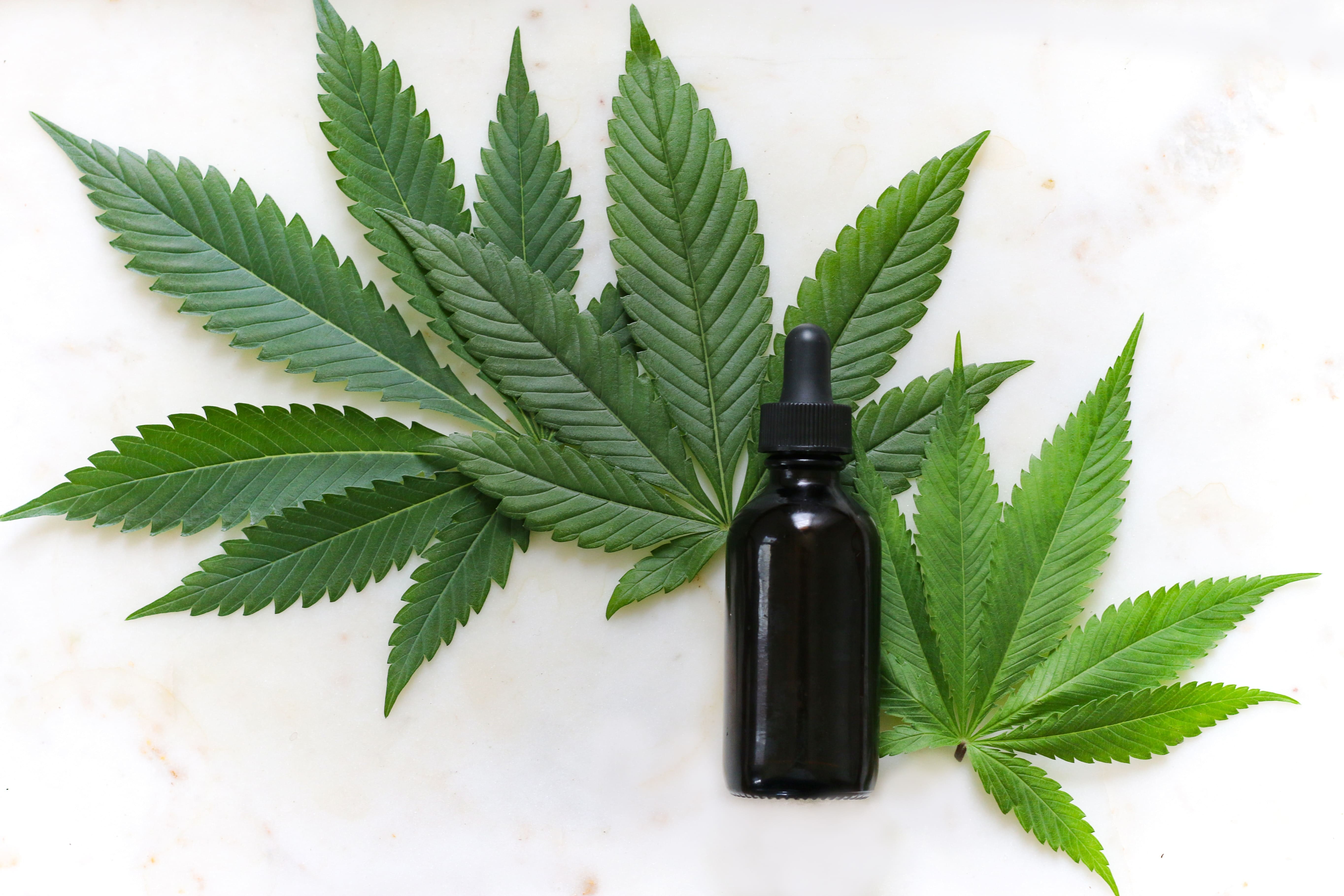 A bipartisan pair of lawmakers are circulating a sign-on letter asking colleagues to join them in urging the Food and Drug Administration (FDA) to back off companies that are selling CBD products in a responsible manner.
The "Dear Colleague" letter, which is being led by Reps. Chellie Pingree (D-ME) and James Comer (R-KY), emphasizes that hemp and CBD were federally legalized under the 2018 Farm Bill and argues that the lack of regulations for such products is creating industry uncertainty that's inhibiting economic opportunities.
The letter was first reported by the U.S. Hemp Roundtable, which is asking its supporters to encourage their representatives to sign on.
FDA has said it is in the process of developing rules for the non-intoxicating compound, including a potential alternative regulatory pathway allowing for CBD to be added to the food supply and as dietary supplements. That could take years, however, as former FDA Commissioner Scott Gottlieb has noted.
In the meantime, the agency is being selective about enforcement action against companies that make unsanctioned claims about their products while also maintaining that all businesses selling CBD food items are violating the law.
The lawmakers aren't satisfied. They described FDA's regulatory timeframe as "untenable," particularly because the U.S. Department of Agriculture is expected to release its rules for hemp "any day now," and an official revealed this month that its draft regulations are currently undergoing final White House and Department of Justice review.
The members of Congress added that FDA's current approach to CBD has "created significant regulatory and legal uncertainty for participants in this quickly evolving industry."
"Given the widespread availability of CBD products, growing consumer demand, and the expected surge in the hemp farming in the near future, it's critical that FDA act quickly to provide legal and regulatory clarity to support this new economic opportunity," they wrote.
"Please join us in signing this bipartisan letter to Acting FDA Commissioner Ned Sharpless urging the agency to adopt a risk-based policy of enforcement discretion that targets bad actors while eliminating uncertainty for responsible industry stakeholders and consumers. Additionally, we are requesting that FDA to issue an interim final rule to regulate CBD as a dietary supplement and food additive."
In the letter to Sharpless that Pingree and Comer are asking fellow lawmakers to sign, they laid out two requests for FDA.
First, the agency should "promptly issue guidance announcing a policy of enforcement discretion that maintains FDA's current risk-based enforcement approach towards hemp-derived CBD products." And second, it should "consider issuing an interim final rule, pending issuance of a permanent final rule, to establish a clear regulatory framework for CBD as a dietary supplement and food additive."
The lawmakers added that they appreciate that FDA has pursued "enforcement actions against the worst offenders," but that "it can do so while eliminating regulatory uncertainty for farmers, retailers, and consumers."
"Without a formal enforcement discretion policy, anyone participating in the growing marketplace for legal hemp-derived products will continue to face significant legal and regulatory uncertainty," they wrote.
Though issuing guidance on a "policy of enforcement discretion" wouldn't be a codified law allowing companies to market CBD in the food supply, it would demonstrate to the industry that some protections are in place while FDA continues to navigate the rulemaking process.
Lawmakers have until Tuesday to sign the letter to FDA.
Read the Dear Colleague invitation and CBD letter to FDA below:
Pingree Comer CBD Letter by Marijuana Moment on Scribd
Photo by Kimzy Nanney.
Marijuana Banking Bill Will Get A Full House Floor Vote This Month
A bipartisan bill to protect banks that service marijuana businesses will get a House floor vote by the end of the month, the office of Majority Leader Steny Hoyer (D-MD) confirmed to Marijuana Moment on Friday.
House leadership announced the decision to Democratic lawmakers at a closed-door meeting on Thursday.
"Mr. Hoyer said at the Whip meeting yesterday that he intends to move it this month," a Hoyer staffer said in an email. "We're discussing it with Members, but it hasn't been scheduled just yet."
Prior to confirmation from Hoyer's office, four sources initially described the development to Marijuana Moment, with some saying the vote would be made under suspension of the rules—a procedure that is generally reserved for non-controversial legislation.
Voting on suspension would require two-thirds of the chamber (290 members) to vote in favor of the Secure and Fair Enforcement (SAFE) Banking Act in order for it to pass. The bill, which cleared the House Financial Services Committee in March, currently has 206 cosponsors, including 26 Republicans.
No amendments would be allowed to be added on the floor under the suspension process.
Problems could arise if lawmakers aren't able to rally additional votes from conservative members or if there's pushback over the strategy from progressive lawmakers, though it is unlikely Democratic leadership would advance the bill if they didn't believe they have the votes for passage.
While interest in resolving the banking issue is generally bipartisan, it's within reason to assume that lawmakers on both sides of the aisle might have wanted the opportunity to offer provisions such as extending protections to hemp businesses or adding language promoting social equity policies. That said, it is possible that leadership could file an entirely new piece of legislation that is similar to the SAFE Banking Act but contains modified provisions negotiated with key members and use that as the vehicle for floor action.
Many expected cannabis banking legislation to receive a floor vote before the August recess, but that did not come to fruition.
In any case, the development comes as the Senate Banking Committee is also preparing to hold a vote on marijuana banking legislation, with Chairman Mike Crapo (R-ID) announcing on Thursday that his panel is "working to try to get a bill ready." He didn't offer a timeline, however, other than saying he hoped to advance the legislation by the end of the year.
While sources told Marijuana Moment that Hoyer made his decision to allow cannabis banking vote following an earlier Wednesday meeting on the issue, it is likely that building momentum in the GOP-controlled Senate added to pressure on the House to act so that Democrats wouldn't be seen as lagging behind Republicans on cannabis reform, an issue the party has sought to take political ownership of.
Following Crapo's statement on advancing the banking legislation, Rep. Ed Perlmutter (D-CO), chief sponsor of the SAFE Banking Act, told Marijuana Moment that he welcomes the senator's "commitment to resolve the banking conflicts that have been created by the misalignment in state and federal law on the issue of cannabis."
"I remain focused on passing the SAFE Banking Act out of the House and look forward to working with my colleagues in the Senate as they take up the SAFE Banking Act or work to develop and pass similar legislation," he said.
Banking access is largely seen as one of the most achievable pieces of cannabis legislation that stands to pass this Congress. Advocates and reform-minded lawmakers view it as one of the first steps on the path toward ending federal marijuana prohibition.
"We are seeing the blueprint in action and moving forward on critical legislation to protect state legal cannabis banking," Rep. Earl Blumenauer (D-OR) told Marijuana Moment, referring to a memo he sent to House leadership last year outlining a committee-by-committee process for passing incremental cannabis bills leading up to major legislation to end federal prohibition. "Earlier this summer, the House passed protections for state and tribal cannabis laws. In the most cannabis friendly Congress in history, we need to keep up this momentum. There is still much to be done."
There has been some disagreement within advocacy circles about whether it's prudent to pass legislation viewed as primarily favorable to the industry before advancing comprehensive legislation that deschedules cannabis and takes steps to repair the harms of prohibition enforcement.
"It is our hope that after the successful passage of the SAFE Banking Act in the House, we will be able to advance legislation that ends the federal criminalization of cannabis once and for all," Justin Strekal, political director of NORML, told Marijuana Moment. "Now is our time to demonstrate that marijuana law reform is both good policy and good politics."
"We will not stop until otherwise law-abiding Americans are no longer discriminated against or criminalized due to the past or future choice to consume cannabis," he said.
Neal Levine, CEO of the Cannabis Trade Federation, told Marijuana Moment that the group is "delighted that the U.S. House of Representatives is on the brink of passing a landmark piece of cannabis policy legislation that modernizes our antiquated banking laws to reflect the will of the people."
"This is welcomed and long overdue news for the over 200,000 employees that work in the industry, cannabis businesses, and for public safety in the communities in which we operate," he said. "Once the SAFE Banking Act passes the U.S. House, we call on the U.S. Senate to move quickly to protect our businesses and our workers."
Pressure has been building all year from stakeholders and policymakers alike to get the legislation passed. Endorsements aren't just coming from reform groups, either; 50 state banking associations, the National Association of State Treasurers, the top financial regulators of 25 states, a majority of state attorneys general and bipartisan governors of 20 states have also voiced support for the SAFE Banking Act.
Earlier this month, the head of the American Bankers Association predicted that the bill would be passed in the House "as early as September."
This story was updated to add comment from Perlmutter and Hoyer's office.