GOP Congressman Wants Marijuana Consumers To Be Able To Legally Purchase Guns
Republicans might have held on to a majority in the House in last month's midterm elections if they'd passed a bill to end federal marijuana prohibition, according to one GOP member of Congress.
In a phone interview with Marijuana Moment this week, Rep. Thomas Massie (R-KY) said failing to vote on cannabis reform "was a huge missed opportunity for Republicans" and that states' rights-focused marijuana legislation would've passed in the 115th Congress if GOP leaders hadn't been so adamant about blocking such legislation from even being considered.
He also talked about hemp legalization and legislation he plans to introduce in the next Congress that would allow cannabis consumers to legally purchase firearms, something that is currently prohibited under federal law—even for medical marijuana patients in legalized states.
This interview has been lightly edited for length and clarity.
Marijuana Moment: Let's start with your proposed legislation. For someone who isn't familiar with the application process to buy a firearm, what's the concern about the question asking applicants whether they use marijuana?
Thomas Massie: Contrary to some notions out there, almost everybody goes through a background check, and everybody who buys a firearm from a licensed [Federal Firearms License holder] has to fill out a form 4473. Well, the 4473 has a series of questions on it—it's a series of questions where you basically self-report as to your eligibility to own a firearm. Form 4473 question 11e says "are you an unlawful user of or addicted to marijuana or any depressant, stimulant, narcotic drug or any other controlled substance?" Now, they added recently something else to this question, in bold. It says, "warning: the use or possession of marijuana remains unlawful under federal law regardless of whether it has been legalized or decriminalized for medical or recreational purposes in the state where you reside."
What they're doing there is trying to remove any ambiguity as to whether you think you can legally purchase a firearm if you use marijuana. Basically, they're saying, for their purposes, any user of marijuana is an unlawful user of marijuana. And so if you use marijuana and you lie on this form, you've committed a crime. You're lying to the federal government. And then if you complete the purchase—if your background check goes through and you buy a gun—you've committed another crime because you're among the category of ineligible people.
MM: And you think we should do away with that question. Why?
TM: I think we've created millions of felons with this question. You can't imagine that everybody in Colorado, who under Colorado state law is legally using marijuana, has never purchased a firearm. That would be completely illogical. Or vice versa. And by the way, whether you purchased it or whether it was a birthday gift, it doesn't matter. Whether you fill out a form 4473 or not, it doesn't matter. You're still committing a crime by possessing a firearm or ammunition in your house if you use marijuana.
[The legislation] will take the question off the form, but my bill goes deeper than that. It makes it legal for marijuana users to also be gun owners, is what my bill does. So the question is, when people hear about the bill, "well, if you just take it off the form aren't they still going to be criminals because you haven't changed the underlying statute, which prevents a marijuana users from owning a gun?" But what my bill would do is fix the underlying statute. And I want to remind people that this is a problem for not just recreational users of marijuana, but medical marijuana recipients, according to the federal government, are felons if they possess a firearm. This is something that needs to be fixed.
MM: What turned you on to this issue?
TM: I'm always looking for issues that might be trans-partisan. In other words, I joke that I don't identify with either party some days, so that makes me trans-partisan. Not always bipartisan but trans-partisan. I don't love both parties, I just can't identify with either. So this to me, I thought this is an interesting issue. Would Democrats be willing to join me in this effort?
MM: Have you found a Democratic co-sponsor for the bill since you tweeted about it in October?
I've drafted, but haven't yet introduced, a bill to remove the marijuana question from ATF form 4473 — the question that requires anyone who uses marijuana (crime) to lie (crime) in order to purchase a gun (crime) from a gun dealer. Any Democrats who would support such a bill? https://t.co/5cAmsTPLoX

— Thomas Massie (@RepThomasMassie) October 20, 2018
TM: I haven't aggressively sought one, but when I sent the balloon up in October, I didn't get any Democrat offices saying they want to jump on this bill. By the way, it might also be hard for some Republicans to get on this bill. I'm not convinced Jeff Sessions would be a fan of this bill.
MM: Any lawmakers you think might be inclined to join you?
TM: You know, we're so close to the end of Congress that I have decided not to introduce it this Congress, but I will be looking for a co-sponsor next Congress, and I wouldn't want to drop any names.
MM: The National Rifle Association (NRA) hasn't weighed in on this particular issue. What do you make of that?
TM: I don't know. The NRA gave me a 'B' not an 'A' because I got sideways with them when they supported a bill that I didn't think followed due process, and so I came out against the bill called Fix NICS Act and they did robocalls against me in my district. The NRA has actually spent more money against me than they have for me. They sponsored my first opponent and then recently they ran robocalls against me. They're not my gold standard for civil liberties, so I'm not really concerned with what they think.
MM: Shifting gears a bit, do you feel that outgoing Rep. Pete Sessions (R-TX), who consistently blocked votes on cannabis reform legislation as House Rules chair, has been on the wrong side of history?
TM: He's the chairman of a committee that's called the Speaker's committee. The Rules committee is called the Speaker's committee. He is not chairman there, he doesn't get a chance to exercise—frankly, he can exercise his opinion, but when it comes to actual votes or activity in the committee, he has to do what the Speaker of the House wants him to do. So I wouldn't say he's on the right side or the wrong side, I would say he's on the speaker's side, and the speaker is on the wrong side.
MM: Are you hopeful that marijuana reform will be accomplished in the next Congress?
TM: I think it was a huge missed opportunity for Republicans. I think if we had passed a bill that left this issue up to the states, I think we might still be in the majority. There are, believe it or not, there are one-issue voters out there and this is their issue for some of those voters. For some of them, it's a secondary or tertiary issue. But it still affects which party they decide to vote for. I've polled constituents in my district—it's a very conservative district—and whether or not they're for outright legalization of marijuana, 75 percent of Republicans and 75 percent of Democrats in my congressional district are in favor of leaving it up to the states. That's the legislation we should've put on the floor. Frankly, it would've passed if it had gone on the floor, and we might still be in the majority. I think there could be movement in the next Congress on this issue.
MM: Can I get your reaction to the Senate passage of the Farm Bill as it concerns Senate Majority Leader Mitch McConnell's provision to legalize hemp?
TM: Well, let's go back to Pete Sessions then. There were three hemp amendments in the House offered for the Farm Bill from three Kentucky legislators. All of them were disallowed because a message had been sent from the Senate that this was not going to be happening in the House—that somebody wanted to make it happen in the Senate and we weren't allowed to do it in the House. Now of course it'll be in the conference committee, but… You probably don't have time to put all that backstory in and I'm probably better off not telling you it, but anyways, I support the hemp provisions in the Farm Bill 100 percent.
MM: How are you planning to vote when it comes to House floor?
TM: I'll be a "no."
MM: Presumably not because of anything hemp-related.
TM: No, no. I support the hemp provision 100 percent.
What The Loss of Marijuana-Friendly Republicans Means For Federal Legalization
Photo courtesy of Gage Skidmore.
State Of Montana Launches Online Hemp Marketplace To Connect Buyers And Sellers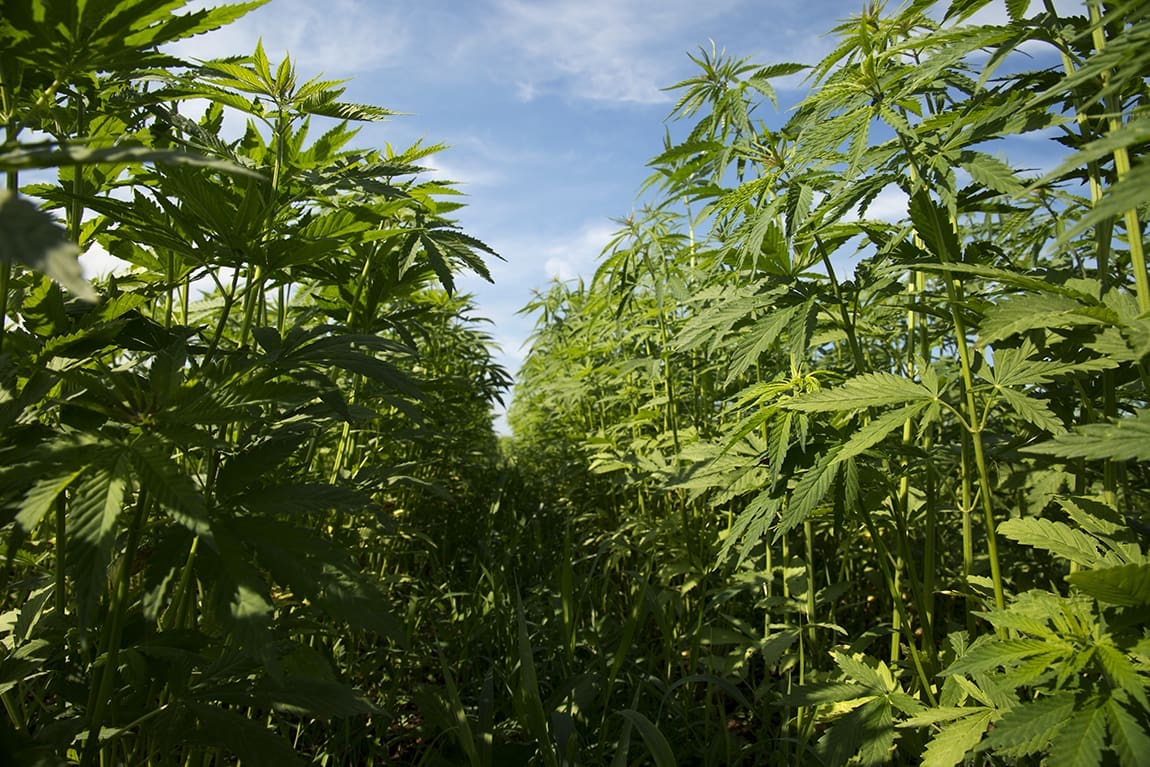 Say you're a Montana farmer who has planted acres of industrial hemp. As harvest nears, you're looking to offload it. Where do you go to find a buyer?
Montana's Department of Agriculture says it has the answer.
The state this week announced the launch of an online "Hemp Marketplace," unveiling an online portal meant to connect the hemp farmers with buyers in search of seeds, fiber and derivatives such as cannabidiol, or CBD.
"The Hemp Marketplace concept originated from the same idea as the department's Hay Hotline," the Agriculture Department says on its website, "only instead of hay and pasture, the online tool connects buyers and sellers of hemp and hemp derivatives."
Listings are free of charge.
Montana farmers have embraced industrial hemp since the state legalized its production under a federal pilot program. The first legal crop was planted in 2017, and in recent years the state has led the country in terms of space dedicated to the plant. In 2018, for example, licensed farmers in Montana grew more acreage of hemp than any other U.S. state. While other states have since eclipsed the state's hemp production—the crop became broadly federally legal through the 2018 Farm Bill—Montana remains an industry leader.
But to make revenue, farmers have to be able to sell their crop. That's where the new hemp marketplace comes in. The online portal is essentially a sophisticated bulletin board for buyers and sellers, split into "Hemp for Sale" and "Hemp to Buy" categories.
"With hemp being a relatively new crop grown in Montana, the department recognizes that these markets are still developing," Department of Agriculture Director Ben Thomas said in a statement. "The Hemp Marketplace was designed to help facilitate connections between buyers and sellers. I'm looking forward to seeing how the marketplace will continue to advance the industry."
Listings include what type of products are on offer (or being sought), whether a given crop is organic and even whether laboratory testing data is available. The portal also organizes products into one of four varieties based on whether the hemp seeds have been certified by regulators. None of the products may contain more than 0.3 percent THC—the upper limit for what qualifies as hemp under both state and federal law.
Meanwhile, Montana voters are set to decide on Tuesday whether the state will legalize hemp's more infamous cousin, high-THC marijuana. According to a poll released this week, passage looks likely: The survey, conducted by Montana State University at Billings, found that 54 percent of likely voters plan to support legal cannabis on the ballot. Another 38 percent said they were opposed, while 7 percent remained undecided.
At the federal level, officials at the Drug Enforcement Administration are still working to revise rules around marijuana and hemp to reflect Congress's move to legalize hemp broadly in 2018. While the public comment on the proposals closed earlier this month, nine members of Congress cautioned the agency against adopting its proposed changes, warning some could put hemp producers at risk of criminal liability. Already a number of arrests and seizures have been made by law enforcement officers confused whether products were legal hemp or illicit marijuana.
The U.S. Department of Agriculture (USDA), meanwhile, has faced separate criticism over its own proposed hemp rules, though it has been more proactive in addressing them. Following significant pushback from the industry over certain regulations it views as excessively restrictive, the agency reopened a public comment period, which closed again this month.
USDA is also planning to distribute a national survey to gain insights from thousands of hemp businesses that could inform its approach to regulating the market.
Montana Marijuana Legalization Ballot Measure Has Solid Lead In New Poll
Photo courtesy of Brendan Cleak
New Jersey Governor Steps Up Marijuana Legalization Push As New Ad Touts Economic Benefits Days Before Election
With just a few days to go before Election Day, New Jersey Gov. Phil Murphy (D) is continuing to stump for marijuana legalization in that state, extolling the economic and social justice benefits he says the change would bring. His latest comments came shortly after the release of a new campaign ad focusing on legalization's economic impact.
"We'll build an industry, it would be a revenue-generator," Murphy said in an interview with Yahoo Finance. "I think at first it would be modest, but ultimately will grow, I think, into several hundred million dollars in the state budget."
"Along with social justice," he added, "that's a pretty good, winning combination."
Recent polling suggests voters are mostly on board with legalization, with surveys showing upwards of 60% support for Public Question 1, a referendum to legalize and establish a commercial industry around the drug. If it passes, some lawmakers hope legal sales to adults 21 and older could begin as soon as next month, though regulators and some advocates have pushed back on the plan to start sales in existing medical cannabis dispensaries, saying that it could lead to access and supply issues for patients.
Highlight: "The public sentiment is strongly in favor" of legalizing marijuana in New Jersey, @GovMurphy says. "I hope that's what happens on Tuesday… I get there because of social justice." Notes racial disparities in drug convictions in NJ. pic.twitter.com/vPp2hnqFM4

— Yahoo Finance (@YahooFinance) October 30, 2020
Legalization would indeed likely bring in millions of dollars to the state budget, hit hard by the coronavirus pandemic and ensuing economic downturn. But Murphy claims his chief motivation for supporting the measure is racial justice.
"When I became governor, we had the widest white–nonwhite gap of persons incarcerated, believe it or not, of any American state. The biggest reason was low-end drug offenses," he said. "So I get there first and foremost because of social justice."
Meanwhile, on Wednesday, one of the campaign committees behind New Jersey's legalization effort, NJ CAN 2020, released a new 30-second ad emphasizing the economic benefits legalization could bring the cash-strapped state.
"At a time when this crisis has created challenges we all face—a budget deficit and a lack of funding for services we need—New Jersey could raise hundreds of millions of dollars to support our local schools, vital health care services and community programs, by simply voting yes on Public Question 1," the ad says.
Earlier this week, U.S. Sen. Cory Booker (D-NJ) also filmed a video in support of the measure. Appearing in a NJ CAN campaign video released Wednesday, he said prohibition "has not been a war on drugs, but a war on people."
"Veterans, for example, are more likely to be arrested for drug use or possession of marijuana. Instead of getting help, they're often hurt by a system that piles upon them criminal charges for doing things that two of the last three presidents admitted to doing," he said.
Black, Latino and low-income communities are also disproportionately targeted by enforcement of drug laws, Booker added. "We can do this as a state so much more responsibly, and instead of destroying lives we can get more resources to help to empower the well-being of all New Jerseyans."
In other legal states, cannabis has been a rare bright spot in terms of tax revenue. Oregon, for example, saw record sales this summer even as other areas of the economy slowed. State budget analysts said last month that they expect the strong sales to continue.
"Since the pandemic began, the increase in recreational sales have been more than 30 percent above forecast," Oregon's Office of Economic Analysis said in a recent report. "Expectations are that some of these increases will be permanent."
Other established markets, such as Washington state, Colorado and Nevada, have also seen "strong gains" in marijuana sales amid the pandemic, Oregon's budget office noted.
Big money has also been flowing into New Jersey's legalization campaign itself. A report released Thursday by the state Election Law Enforcement Commission (ELEC) shows that committees supporting the referendum have raised more than $2 million in campaign contributions. That's compared to just $9,913 brought in by opponents.
"Assuming all available funds are spent, the marijuana ballot question already ranks eighth among the top ten most expensive public referenda in the Garden State," ELEC Executive Director Jeff Brindle said. "Keep in mind that marijuana interests already have spent $4.1 million on lobbying between 2017 and 2019. So the industry's overall political investment in New Jersey already has topped $6 million."
If voters approve the referendum, lawmakers will still need to pass a bill to establish a framework for the state's legal marijuana market. A legislative hearing to get a head start on planning was scheduled for last week, but that was canceled when a state senator leading the proposal went into quarantine after being exposed to the coronavirus.
Friday's appearance by Murphy is the latest effort by the governor to encourage voters to back legalization. He also recorded a video that was released by NJ CAN 2020 earlier this month and recently called on voters to support the proposal in an email blast circulated by the New Jersey Democratic State Committee.
In July, Murphy described legalizing cannabis is "an incredibly smart thing to do" both from an economic and social justice perspective.
The governor isn't alone in his attempts to get out the vote for cannabis reform. Filmmaker Kevin Smith earlier this month urged his Twitter followers to "VOTE YES when you see State Public Question Number 1: Constitutional Amendment to Legalize Marijuana."
Also this month, the NJ CAN campaign scaled up its advertising push, releasing a series of English- and Spanish-language videos.
In June, the state Assembly passed a cannabis decriminalization bill that would make possession of up to two ounces of marijuana a civil penalty without the threat of jail time. The bill hasn't advanced in the Senate.
Arizona Marijuana Opponents Release Five Misleading Attack Ads Ahead Of Legalization Vote Next Week
Oregon Psilocybin Ballot Measure Can Help Dying People Find Peace, Doctor Says In TV Ad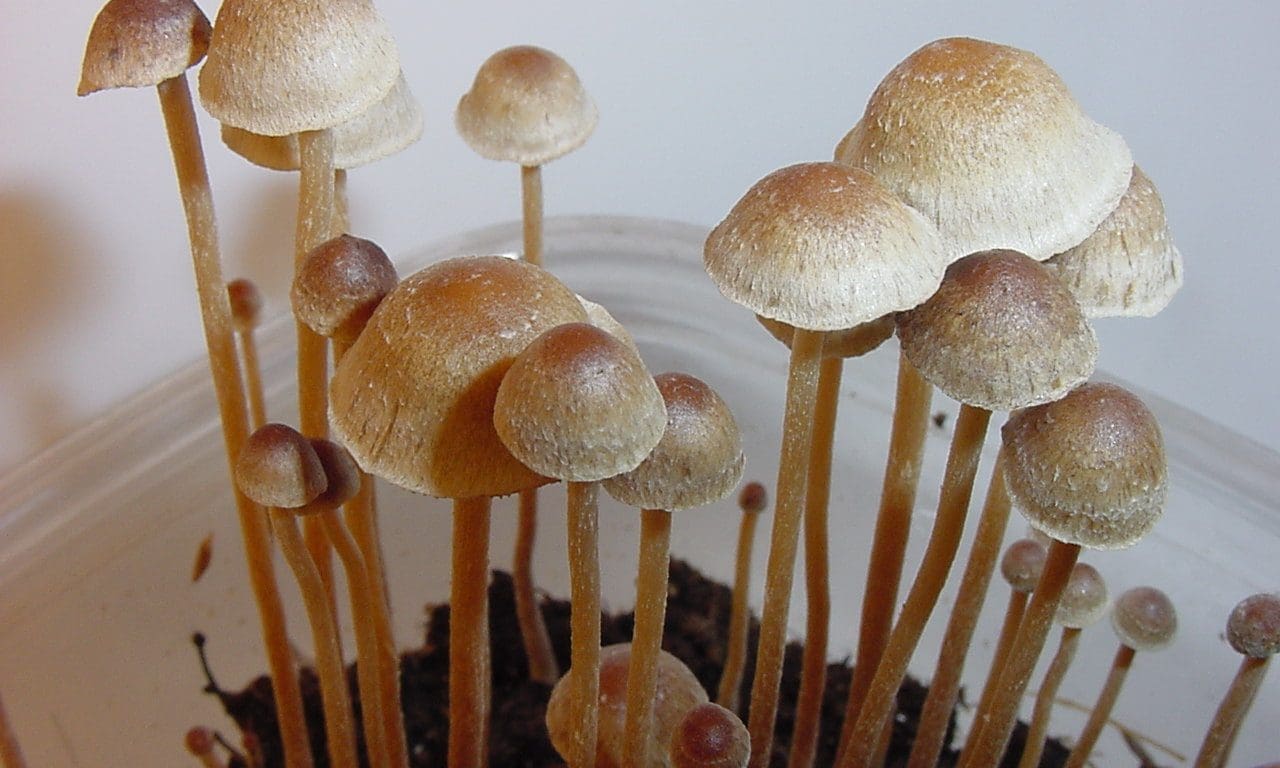 Oregon's first-of-its-kind ballot measure to legalize psilocybin therapy has the potential to help ease mental suffering for terminally ill people, a medical doctor says in a new TV ad for the initiative.
"I've worked in end-of-life care for 28 years. In hospice, we believe when people are dying, we should treat their pain—physical or mental distress," Dr. Nick Gideonse says in the 30-second spot. "There's often mental suffering that comes with a terminal diagnosis."
"So I support Measure 109 to allow psilocybin therapy for terminally ill people suffering from depression. It's humane," he said. "Yes on 109 will help those near death come to terms with their diagnosis and find peace."
If approved by voters, adults would be able to access the psychedelic in a medically supervised environment. There aren't any limitations on the types of conditions that would make a patient eligible for the treatment.
A previous ad released earlier this month by the campaign featured a state senator who is also a medical doctor saying that the measure "promotes safety for a therapy that can help people who are suffering."
That followed an independent spot by the nonprofit Heroic Hearts Project going on the air in Oregon to tout the benefits of psilocybin therapy, but it didn't mention the specific ballot measure.
A campaign working to pass a separate measure on the Oregon ballot to decriminalize drug possession and expand substance misuse treatment also recently released a series of ads.
The Oregon Democratic Party formally endorsed both measures last month.
Meanwhile, the psychedelic reform measure has drawn opposition from an unlikely source. Decriminalize Nature, which has led efforts to pass local policies reducing criminal enforcement against psilocybin and other entheogens, has argued that it could threaten equitable access to the substance.
Rep. Earl Blumenauer (D-OR) told Marijuana Moment in January that he was in favor of the psilocybin reform proposal and that he would be working to boost the campaign as the election approaches. In August, he wrote in an email blast that passing the measure is necessary "because it tackles an important issue in our community, mental health, and it does so in an innovative and responsible way."
Arizona Marijuana Opponents Release Five Misleading Attack Ads Ahead Of Legalization Vote Next Week
Photo courtesy of Wikimedia/Workman.