'Godfather' Director Francis Ford Coppola Launches Luxury Marijuana Brand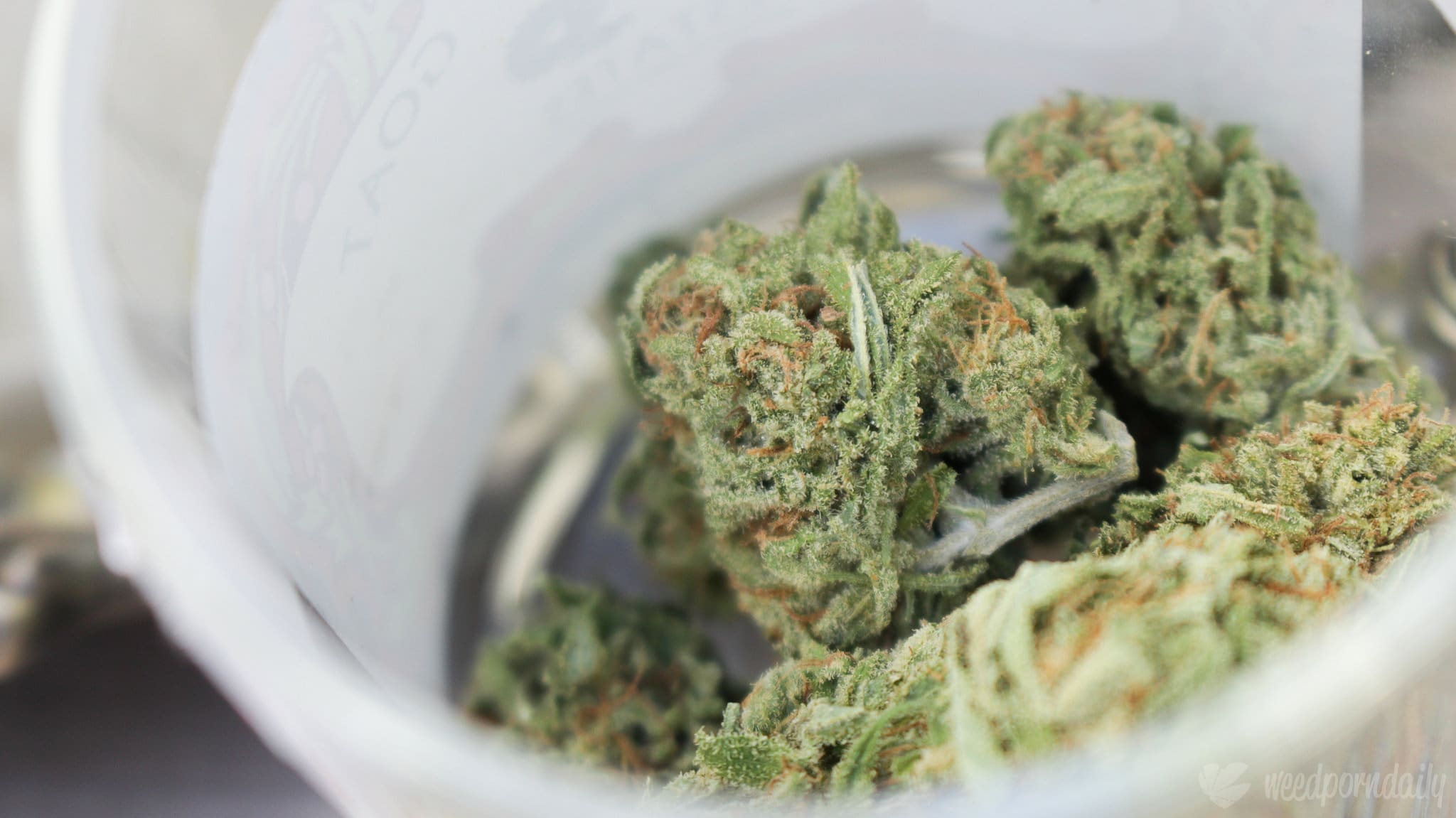 Legendary filmmmaker and winery owner Francis Ford Coppola is premiering his own marijuana line.
In collaboration with California-based Humboldt Brothers, "The Grower's Series" product line will feature three one-gram samples contained in wine bottle-shaped tins. The packaging ensures you can enjoy the sun-grown strains anywhere—like maybe on a boat traveling deep into the heart of Cambodia.
The move into the cannabis space seems natural for Coppola. The Academy Award-winning director of "Apocalypse Now" and many other top films sees wine and cannabis as closer cousins than some critics do.
"Wine and cannabis are two ancient and bounteous gifts of Mother Nature, linked by great care, terroir and temperateness," Coppola said in a press release. "Expertise making one applies to the other."
"As with growing grapes, location matters, and The Grower's Series reflects California agricultural expertise creating a true blend of art and science."
Each gram in The Grower's Series will be a different strain—sativa-dominant, indica-dominant and hybrid—which is meant to represent "the diverse Humboldt County microclimates." The strains will be grown at different farms with different elevations and climates. Just the description of the farms in the press release reads more like a wine tasting menu than your typical cannabis company literature.
"Each strain offers a unique experience that reflects the diverse Humboldt County microclimates. There is an uplifting and creative sativa-dominant strain that is cultivated at Tan Oak Farms (elevation 1,700 feet) where the climate is warm from continuous sunshine. An indica-dominant strain that relaxes the body and mind is nurtured at Benbow Farm (elevation 600 feet). And a truly hybrid experience influencing enhanced mood and focus is grown at the Salmon Creek Farm (elevation 2,400 feet) where this strain benefits from cooler temperatures and diverse soil."
Coppola's new cannabis company, Sana Company, LLC, takes its name from ancient Sanskrit texts of Hinduism, in which marijuana is referred to as a sacred plant.
If you're already thinking of what to get your favorite film buff and/or cannabis consumer for Christmas, you're in luck. Starting this month, Northern California residents can pre-order the product or find it at select California dispensaries.
Melissa Etheridge Talks Art, Culture and Marijuana Advocacy In The Legalization Era
Photo courtesy of WeedPornDaily.