Former NFL Player Under Fire For Claiming CBD Can Cure Coronavirus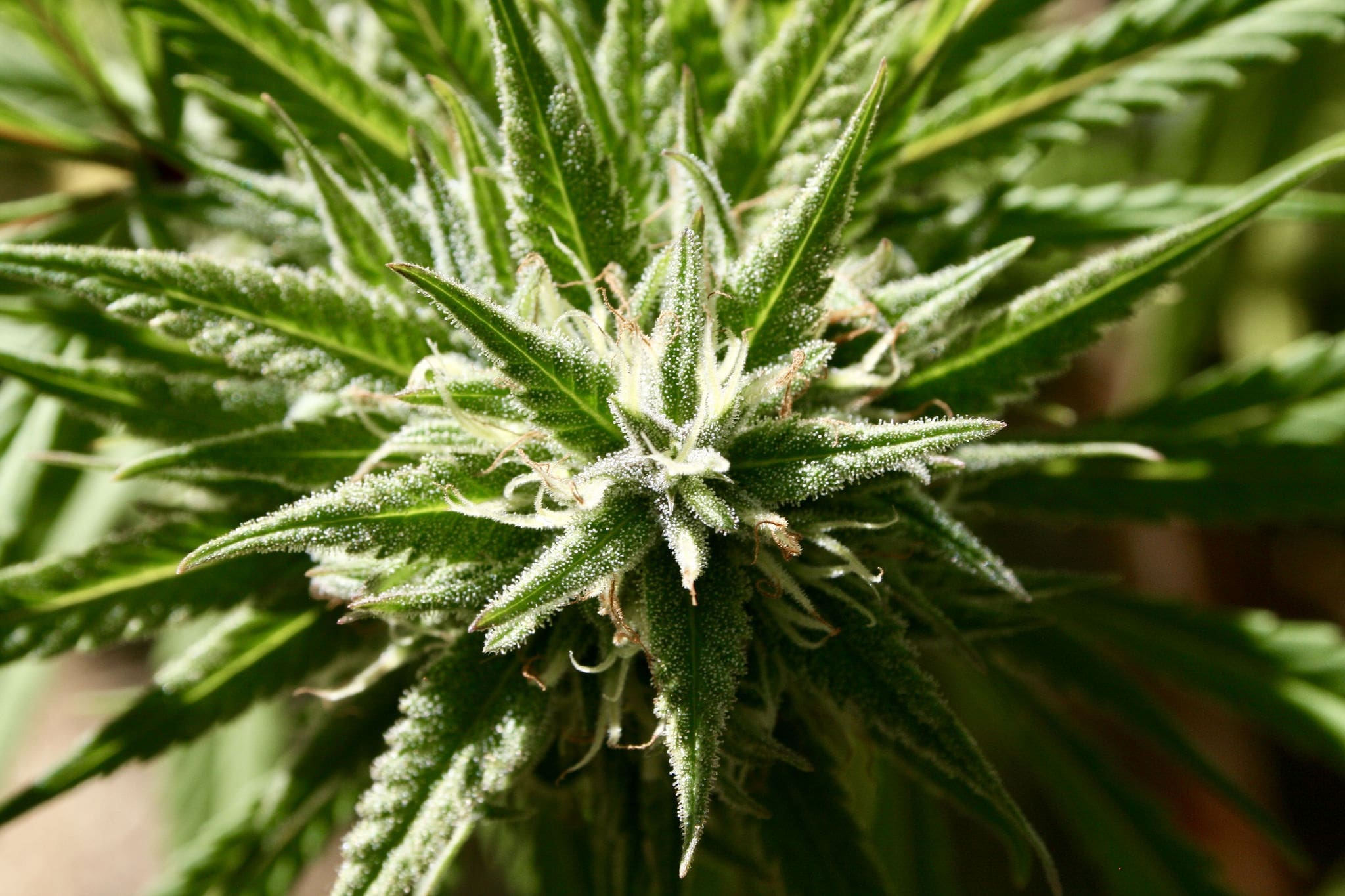 Former NFL player Kyle Turley believes CBD can prevent and cure coronavirus—and he's not backing down on that clinically unsubstantiated claim despite pushback from marijuana legalization supporters and prohibitionists alike.
In fact, he accused those advocates of cowardice, alleging in an interview with Marijuana Moment that they're afraid of the consequences of spreading what he claims is the "truth" about cannabis. He also said he would welcome Food and Drug Administration (FDA) enforcement against his CBD company over these COVID-19 claims and would use such an action as an opportunity to expose the government for covering up the medical potential of the plant.
In a series of tweets in recent weeks, Turley has repeatedly hawked CBD products, arguing that because the compound interacts with the endocannabinoid system, which plays some role in regulating the immune system, they can be used to prevent and cure coronavirus. He says he's basing that take on anecdotal evidence, as well as conversations he said he's had with experts in the field.
CBD CAN PREVENT AND CURE THE CORONA VIRUS!

— KT (@KyleTurley) March 8, 2020
But the claim about a CBD coronavirus cure isn't backed by clinical research. And at a time when there is no vaccine or approved treatment option available for the virus, advocates and experts say this kind of marketing is dangerous and could lead people to avoid conventional health care options, putting them at risk.
"The last thing the world needs in these difficult and often confusing times is someone with any level of celebrity using their public platform to sell their personal products on false promises and pseudoscience," Erik Altieri, executive director of NORML, told Marijuana Moment. "Marijuana and its components do not cure the coronavirus, to say the opposite just to put a few more bucks in your pocket is grotesque. All Americans should be on alert for these modern day charlatans and snake oil salespeople."
But Turley evidently is undeterred by the criticism. He tweeted on Sunday that "CANNABIS WILL PREVENT & CURE COVID19!!!!!!!" and acknowledged that the statement would elicit "hate."
CANNABIS WILL PREVENT & CURE COVID19!!!!!!!…..commence the hate
🤦‍♂️🌱🧠⚡️ pic.twitter.com/BJdxRSAbNz

— KT (@KyleTurley) March 29, 2020
In a phone interview with Marijuana Moment on Monday, the athlete-turned-entrepreneur said he has "lots of reasons to believe what I believe and I will continue to proclaim god's truth in this whole thing because he saved my life through this plant. Period."
But it's not a point taken well by allies and opponents of marijuana reform, who've widely condemned the claim.
This is so extremely dangerous! A dispensary owner & CBD brand owner is tweeting that cannabis will prevent and cure corona virus. 🤯🤦🏼‍♀️ https://t.co/kflUpvhtmJ

— Alice Moon (@thealicemoon) March 30, 2020
Spreading disinformation about the effectiveness of cannabis does a serious disservice to the legitimacy of it's medical efficacy, but also disrespects every legitimate activist and advocate who paved the way for his historic moment.

This is deplorable. https://t.co/WMEq3byORA

— 𝑽𝑰𝑵𝑪𝑬 (@VinnieChant) March 30, 2020
People have given their lives for this plant, spent decades behind bars to make sure people had cannabis, all for clowns and carpetbaggers like @KyleTurley to say ignorant shit like this.
YOU'RE NOT WANTED. THIS ISN'T A GAME. YOU CAN LEAVE NOW. 👋🤡 https://t.co/NLFAFu0AcC

— Very Real Jake Browne (@fakejakebrowne) March 30, 2020
"All I'm saying is that the immune system will kill the coronavirus if you give your immune system cannabis. It will boost it to its levels where it will kill the coronavirus," Turley said. "In return, it is very feasible and logical for me to back my statements and say CBD will cure and prevent the coronavirus. Why wouldn't it?"
Turley is promoting a line of CBD products from his company, NEURO XPF, with an ad using the slogan "Crush Corona" along with artistic renditions of the virus. FDA would likely take issue with that kind of advertising, as it's made clear it will take enforcement action against cannabis companies that make unsubstantiated claims about the therapeutic potential of their products.
Thanks Curt! Get it while you can folks!!!!! 🇺🇸 🌱🧠⚡️🇺🇸#covidkiller #ecs ⚛️ pic.twitter.com/dmAmOrKSOe

— KT (@KyleTurley) March 27, 2020
The agency has sent several warning letters to such companies over the last year, imploring them to cease making therapeutic claims that aren'e backed up by research.
But as far as Turley is concerned, FDA action would represent an opportunity.
"I welcome it," he said. "Please shut my company down so I can have another blockbuster press release on how the FDA and the United States government is suppressing truth and information when we have study after study now being driven by major cannabis companies in getting clinical trials to prove what I'm saying is true."
Several people have commented on Turley's Twitter posts, encouraging him to stop spreading misinformation about the therapeutic potential of cannabis when it comes to the virus.
No it won't. This is dangerous misinformation. https://t.co/NsnFZrMqEY

— Dan Adams (@Dan_Adams86) March 30, 2020
That's not what this link says, at all. You are recklessly encouraging people to believe they can protect themselves simply by consuming cannabis, which puts them and everyone around them in danger. You should be ashamed of yourself for peddling this nonsense.

— Dan Adams (@Dan_Adams86) March 30, 2020
In another tweet, Turley appeared to claim that cannabis products are "the cure for cancer."
btw here's the cure for cancer…do the people you help know how much you don't really believe in it? 🤔🌱🧠⚡️ pic.twitter.com/AEmVgxLg7P

— KT (@KyleTurley) March 30, 2020
this is dangerous misinformation. take this down!!

— Vanessa Dora Lavorato (@VanessaMarigold) March 30, 2020
I hereby award @KyleTurley with the 2020 Alex Berenson Award for outstanding cannabis disinformation & shameless self-promotion at expense of other peoples' health & well-being.

There is NO EVIDENCE that #CBD or #cannabis help prevent or cure #coronavirus. WE DON'T KNOW YET. https://t.co/tbd4rGRtYp

— Peter Grinspoon MD — idealist in a dystopia (@Peter_Grinspoon) March 30, 2020
By your logic, CBD cures everything. Sadly, this has been studied for many conditions, and simply isn't true. The human body is vastly more complex than your understanding of it is. The information you are putting out is harming people — there is no evidence CBD helps Corona.

— Peter Grinspoon MD — idealist in a dystopia (@Peter_Grinspoon) March 29, 2020
When football players give out medical advice (that will fatten their pocketbooks).

Please. Stop. This is supremely dangerous. https://t.co/DW7j0krhkZ

— Kevin Sabet (@KevinSabet) March 30, 2020
The former NFL player also said on Sunday that he would mail free CBD to individuals who reach out with documentation showing that they've tested positive for COVID-19. So far, he said, only one person has reached out with a positive test, and that that Louisiana-based individual will receive a full month's supply of CBD from his company NEURO XPF.
If anyone has been diagnosed with COVID19 dm me & I'll drop cbd in the mail to you for free, dm the test w/address. GodSpeed! 🙏🌱🧠⚡️ pic.twitter.com/8vjkZbFqz5

— KT (@KyleTurley) March 30, 2020
Advocates have been loud and clear that businesses should not promote misleading claims about marijuana in the midst of this pandemic. They've further recommended avoiding combustable marijuana products, as the virus targets the respiratory system.
Turley had a simple message for advocates who have rejected his claims: "Cowards. Cowards."
"I've been putting in work on my own dime, on my own time, taking away from my family, to move this conversation forward. And that's what I've done," he said, adding that they're "scared to say too much because we don't want the government, we don't want the man, to start coming down on us."
"Well guess what? I was a first round draft pick, I made millions of dollars, god saved my life through this plant and I live in America. So get used to it," he said. "And I'm going to continue to spread his word."
DC Activists Have A New Plan To Get Psychedelics Decriminalization On The Ballot Despite Coronavirus
Photo courtesy of Brian Shamblen.
CBD Company's Appeal Could Let Marijuana And Psychedelics Companies Trademark Businesses Pre-Legalization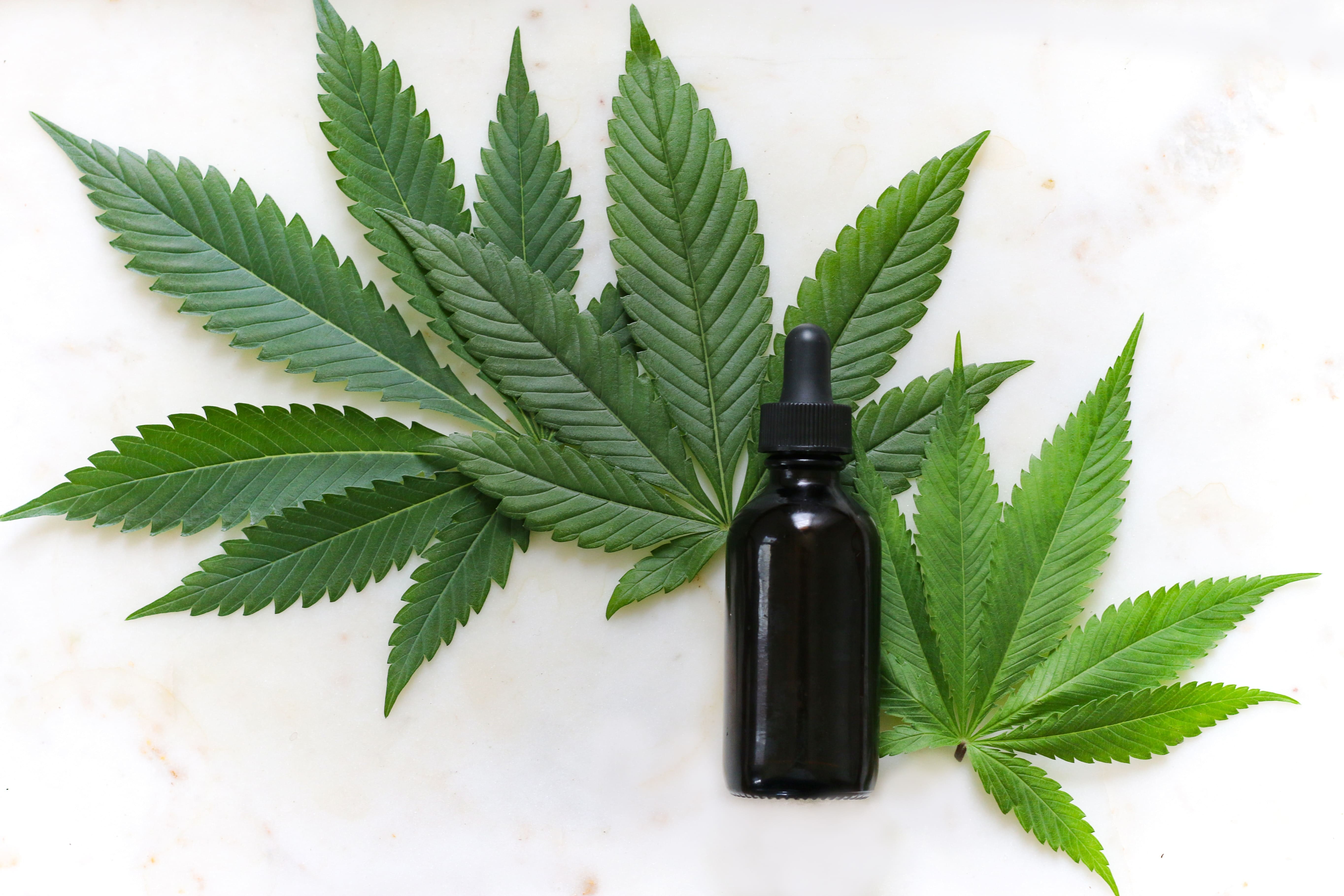 As it stands, you can't trademark a product that's not currently legal under federal law—like marijuana or psychedelics. But a CBD beverage company is appealing that rule, and it could have wide-ranging implications for burgeoning industries surrounding potentially soon-to-be-legal substances.
The U.S. Patent and Trademark Office (USPTO) says that companies cannot secure trademarks for products that aren't lawful for commerce, even if they're simply submitting "intent to use" applications that could take years to process while a pending policy change works its way through Congress or federal agencies.
"While applicant may be anticipating that CBD-based beverages will be made lawful at the federal level within the time frame for filing an allegation of use, that anticipation does not make this application registrable," USPTO wrote in explaining its decision to deny a registration to Joy Tea, which markets hemp-derived CBD drinks. "The lawfulness of the goods is determined at the time the application is filed and not what may or may not be lawful at the federal level years from now."
Joy Tea is appealing the rejection with the Trademark Trial and Appeal Board.
While hemp and its derivatives like CBD were legalized under the 2018 Farm Bill, USPTO denied its trademark request because the Food and Drug Administration (FDA) does not currently have regulations in place that allow for the lawful marketing of cannabinoids in food items or dietary supplements.
While the federal food regulator has said it's working on rules to allow for the marketing of CBD-infused products, USPTO says that for now, "FDA intentions, public opinion in favor of legalization of cannabis, and anticipation of change in the current law have no bearing on the prosecution of a trademark application."
But Larry Sandell, an intellectual property attorney at Mei & Mark LLP who is representing Joy Tea, told Marijuana Moment that it's improper to deny his client a trademark registration in the meantime.
"The general idea as to why [companies submit intent to use applications]—outside the cannabis space—is if you're marketing a new product, and you're starting to lay the groundwork, it would be terrible if somebody could just swoop it up and beat you to the trademark office and steal it out from under you," he said.
Traditional pharmaceutical companies that are interested in selling products that aren't currently approved by FDA have this option—but CBD businesses are barred.
"There's no real logical basis for the split," Sandell said.
But USPTO said the comparison is "misleading because pharmaceuticals are not per se unlawful."
Joy Tea "has not argued or demonstrated that it is seeking or has sought FDA approval for the sale of its CBD-based beverages," the agency said. "Applicant's goods are not merely 'unapproved' but are actually 'unlawful.'"
To resolve the issue, Joy Tea, is seeking an appeal.
"At base, this Appeal seeks to overturn, or at least narrow, this per se rule," the company's filing states. "No statute or applicable regulation supports disqualifying an applicant's bona fide intent that stems from a belief—especially an objectively reasonable belief—that its intended future commerce will be legal future commerce,"
It further argues that "market movement in cannabis-related stocks evinces that—notwithstanding the current law—many people anticipate changes in federal law toward cannabis legalization in the immediate future and have been willing to invest in this belief."
If the appeal succeeds and companies are prospectively able to trademark products that aren't currently legal under federal law, that would have a significant impact on businesses entering the space.
If it fails, however, that would mean that the status quote prevails, putting these companies "in a terrible spot," Sandell said.
It would mean, for example, that a company could preempt another company that plans to sell a cannabis product by taking their business name and using it for a legal, unrelated purpose.
Should Joy Tea's current effort fail, Sandell said they will appeal to a federal circuit court. They're expecting a response to the initial briefing by mid-summer.
Read the text of the appeal on the CBD trademark below: 
CBD Tea Trademark Appeal by Marijuana Moment
Head Of Top Federal Drug Agency Says It's Time To Consider Decriminalization
Photo by Kimzy Nanney.
New House Bills Would Make Cannabis Businesses Eligible For Federal Small-Business Aid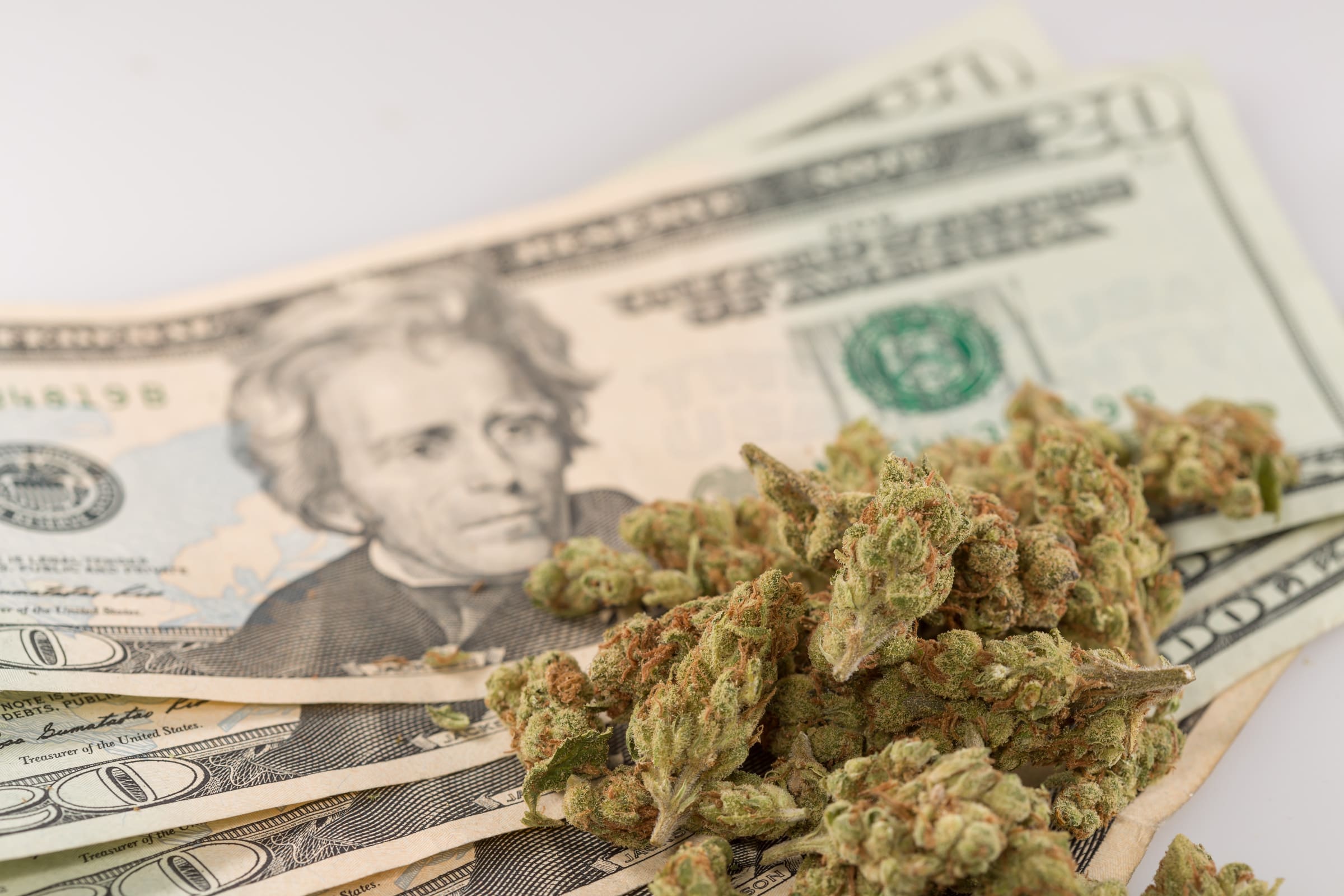 Lawmakers in the U.S. House of Representatives have introduced three new bills to make state-legal marijuana businesses eligible for federal small business services, including loans, disaster relief and grant programs.
The package of legislation is aimed at establishing parity for cannabis businesses, which are currently prohibited from receiving federal aid due to marijuana still being classified as a Schedule I controlled substance. The country's legal cannabis industry nevertheless now supports nearly 320,000 full-time jobs in the U.S., according to industry estimates.
With more states pursuing cannabis legalization, a growing number of legitimate small businesses are excluded from critical @SBAgov programs.

Chair @nydiavelazquez, @Repdwightevans, and @RepGolden have introduced bills to change that.

Read more about their legislation here 👇

— House Committee on Small Business (@HouseSmallBiz) April 20, 2021
The measures are largely similar to legislation introduced by the lawmakers in 2019, with some small changes.
One bill, sponsored by House Small Business Committee Chairwoman Nydia Velázquez (D-NY), would allow marijuana businesses to access resources from the federal Small Business Administration (SBA). The Ensuring Safe Capital Access for All Small Businesses Act of 2021, which had not been assigned a bill number as of Tuesday afternoon, would expand access to services such as microloans, disaster assistance and the agency's loan guaranty program.
"With more and more states pursuing legalization, including my home state of New York, there are a growing number of legitimate small businesses that are excluded from critical SBA programs," Velázquez said in a statement, noting that much of the cannabis industry consists of small businesses.
Compared to Velázquez's 2019 bill, the new version adds clauses meant to expand the availability of services. While the 2019 bill applied to SBA itself, provisions in the new legislation also prevent SBA intermediaries, private lenders and state and local development companies from declining to work with businesses simply because of their marijuana-related work.
Another new section deals with debentures—certain unsecured loan certificates—and clarifies that SBA may not decline to purchase or guarantee a debenture just because of a business's involvement in cannabis. Nor can other small business investment companies decline to provide assistance to the cannabis sector.
"This legislation will spark growth by extending affordable capital to small firms in the cannabis space," she continued. "Simultaneously, the bill acknowledges the structural disadvantages facing entrepreneurs of color and seeks to level the playing field."
Another newly refiled measure, H.R. 2649, sponsored by Rep. Dwight Evans (D-PA), would establish a U.S. Small Business Administration (SBA) grant program to provide funding to state and local governments to help them navigate the licensing process for cannabis businesses. The bill, which also removes marijuana from the Controlled Substances Act, specifies that the grant money should be used to benefit communities disproportionately impacted by the drug war.
My #HomegrownAct would help small businesses navigate #cannabis licensing & employment with a focus on communities most impacted by the War on Drugs.
 
Read more here: https://t.co/Do7ek2STWB https://t.co/K91iHPcCqk

— Congressman Dwight Evans (@RepDwightEvans) April 20, 2021
"My bill would act as a poverty-buster and help homegrown small businesses, which are the backbone of our economy and our neighborhoods. We need to make sure that the booming legal cannabis industry does not become consolidated in the hands of a few big companies," Evans said.
—
Marijuana Moment is already tracking more than 1,000 cannabis, psychedelics and drug policy bills in state legislatures and Congress this year. Patreon supporters pledging at least $25/month get access to our interactive maps, charts and hearing calendar so they don't miss any developments.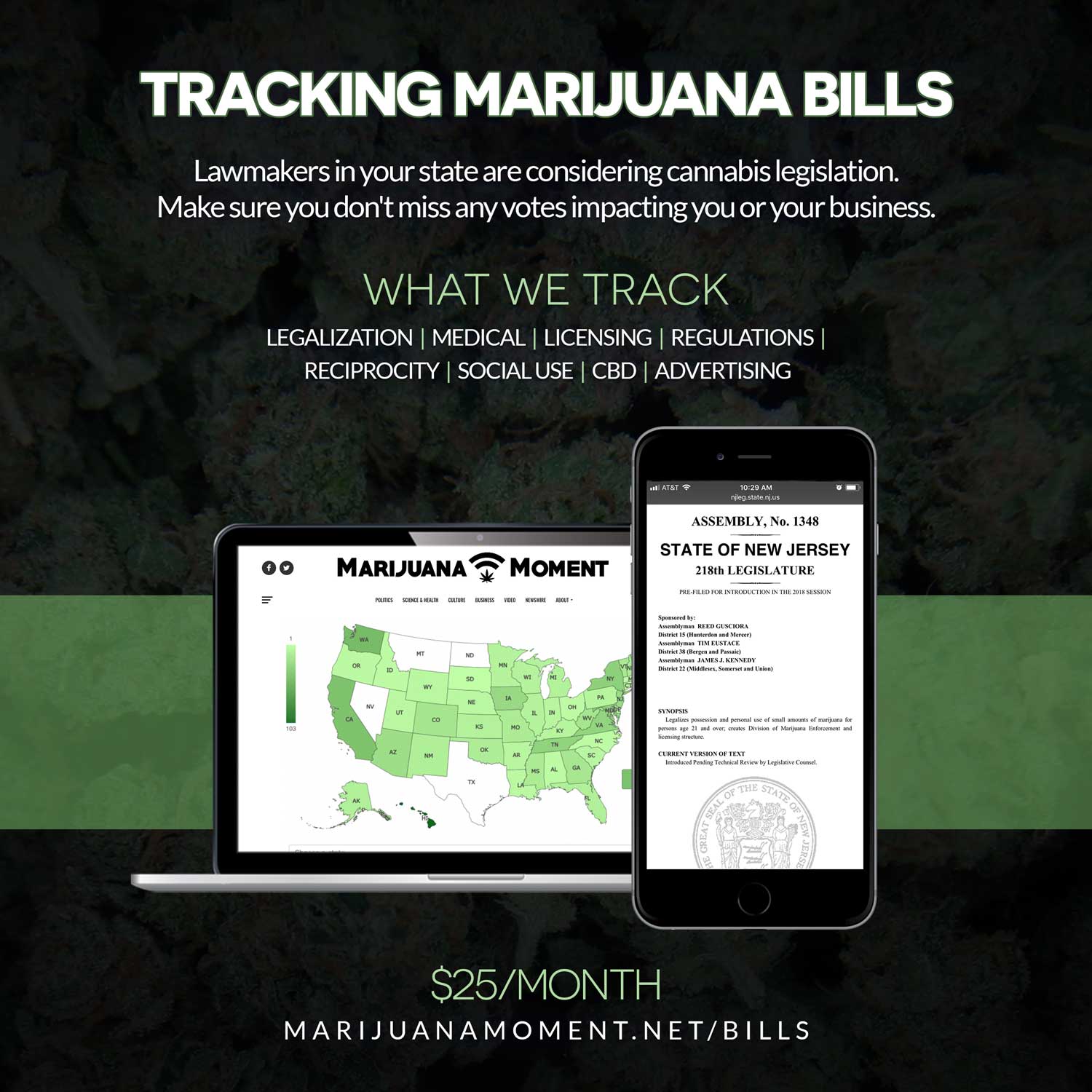 Learn more about our marijuana bill tracker and become a supporter on Patreon to get access.
—
A third bill, H.R. 2649, from Rep. Jared Golden (D-ME), would prohibit SBA partners that provide guidance and training services from denying help to businesses solely because of involvement in cannabis. The changes would affect providers such as SBA's Small Business Development Centers, Women's Business Centers and the Veterans Business Outreach Centers, among others.
"Our continued economic recovery depends on the health of American small businesses of all kinds. Especially in this environment, no Maine small business owner should be turned away from crucial SBA programs that could help them create jobs and lift up the economy," said Rep. Golden. "My bill would help address this problem by providing small business owners directly or indirectly associated with the cannabis industry with access to the services and resources they need to get their small businesses off the ground and grow."
Meanwhile, federal lawmakers have been making headway on other cannabis-related proposals. The House passed a cannabis banking bill on Monday, and broader legislation to legalize cannabis at the federal level is expected to be introduced soon.
The banking legislation would ensure that financial institutions can take on cannabis business clients without facing federal penalties. Fear of sanctions has kept many banks and credit unions from working with the industry, forcing marijuana firms to operate on a cash basis that makes them targets of crime and creates complications for financial regulators. The full House passed the bill on a 321–101 vote.
"Even if you are opposed to the legalization of cannabis, you should support this bill," sponsor Rep. Ed Perlmutter (D-CO) said on the House floor. "The fact is that people in states and localities across the country are voting to approve some level of cannabis use, and we need these cannabis businesses and employees to have access to checking accounts, payroll accounts, lines of credit, credit cards and more.
Other Democrats, including Senate Majority Leader Chuck Schumer (D-NY), Senate Finance Committee Chairman Ron Wyden (D-OR) and Sen. Cory Booker (D-NJ) are working on legislation that would end federal cannabis prohibition completely.
Schumer said last week that the long-awaited proposal would be introduced "shortly" and placed on the floor "soon." Schumer has so far declined to discuss the bill's specifics, though he's stressed that it will prioritize small businesses and people most historically impacted by the drug war.
In an interview with Marijuana Moment this week, Schumer worried that passage of the House banking bill could actually undermine broader congressional cannabis reform this year.
On the House side, Judiciary Chairman Jerrold Nadler (D-NY) said recently that he plans to reintroduced his own legalization bill, the Marijuana Opportunity, Reinvestment and Expungement (MORE) Act, which cleared the House in a landmark vote last year but did not advance in GOP-controlled the Senate.
Meanwhile, support for legalization among U.S. voters continues to grow. More than 9 in 10 Americans (91 percent) now support legalizing cannabis for either medical or adult use, according to a Pew Research Center poll released on Friday. Sixty percent of respondents said that cannabis should be legal for both medical and adult use. Thirty-one percent said it should be legalized for therapeutic purposes only, while just eight percent said it should continue to be criminalized across the board.
A majority of those in every age, race and political demographic included in the poll said they feel marijuana should be legal in some form, although many Republicans remain wary of adult-use legalization. Seventy-two percent of Democrats favored both medical and adult-use legalization compared to only 47 percent of Republicans.
Among the minority in opposition to federal legalization: President Joe Biden (D). White House Press Secretary Jen Psaki said last month that the president's position on the issue "has not changed," meaning he still opposes the reform. on Tuesday, Psaki refused to say whether Biden would sign or veto a cannabis legalization bill if passed by Congress.
The president instead backs modestly rescheduling the plant, decriminalizing possession, legalizing medical cannabis, expunging prior marijuana records and letting states set their own policies.
Read the full text of the new legislation below:
Ensuring Safe Capital Access for All Small Businesses Act of 2021 by Marijuana Moment on Scribd
Ensuring Access to Counseli… by Marijuana Moment
Homegrown Act by Marijuana Moment on Scribd
Schumer Worries Senate Marijuana Banking Vote Could Undermine Broader Legalization Push
Illinois Gets More Tax Revenue From Marijuana Than Alcohol, State Says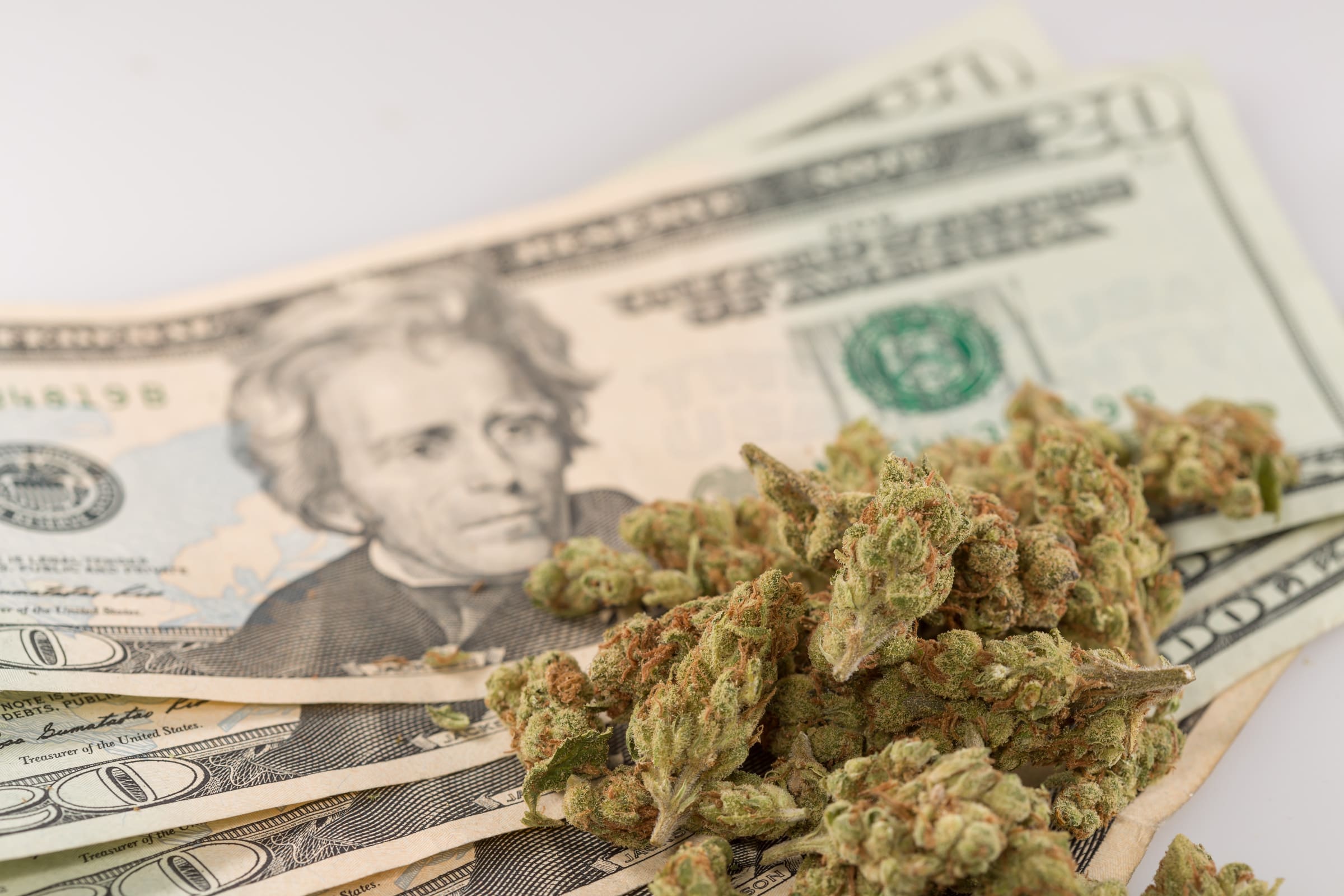 Illinois took in more tax dollars from marijuana than alcohol for the first time last quarter, according to the state Department of Revenue.
From January to March, Illinois generated about $86,537,000 in adult-use marijuana tax revenue, compared to $72,281,000 from liquor sales.
Those following the cannabis market in Illinois might not be entirely surprised, as the state has consistently been reporting record-breaking sales, even amid the pandemic. In March alone, adults spent $109,149,355 on recreational cannabis products—the largest single month of sales since retailers opened shop.
It was in February that monthly cannabis revenues first overtook those from alcohol, a trend that continued into March.
If the trend keeps up, Illinois could see more than $1 billion in adult-use marijuana sales in 2021. Last year, the state sold about $670 million in cannabis and took in $205.4 million in tax revenue.
Officials have emphasized that the tax dollars from all of these sales are being put to good use. For example, the state announced in January that it is distributing $31.5 million in grants funded by marijuana tax dollars to communities that have been disproportionately impacted by the war on drugs.
The funds are part of the state's Restore, Reinvest, and Renew (R3) program, which was established under Illinois's adult-use cannabis legalization law. It requires 25 percent of marijuana tax dollars to be put in that fund and used to provide disadvantaged people with services such as legal aid, youth development, community reentry and financial support.
Awarding the new grant money is not all that Illinois is doing to promote social equity and repair the harms of cannabis criminalization. Gov. J.B. Pritzker (D) announced in December that his office had processed more than 500,000 expungements and pardons for people with low-level cannabis convictions on their records.
Relatedly, a state-funded initiative was recently established to help residents with marijuana convictions get legal aid and other services to have their records expunged.
But promoting social equity in the state's cannabis industry hasn't been smooth sailing. The state has faced criticism from advocates and lawsuits from marijuana business applicants who feel officials haven't done enough to ensure diversity among business owners in the industry.
New Mexico Governor Signs Marijuana Legalization Bill, Making State Third To Enact Reform Within Days