Former Anti-Marijuana Congressman And Top Trump Health Official Joins Cannabis Company Board, Documents Show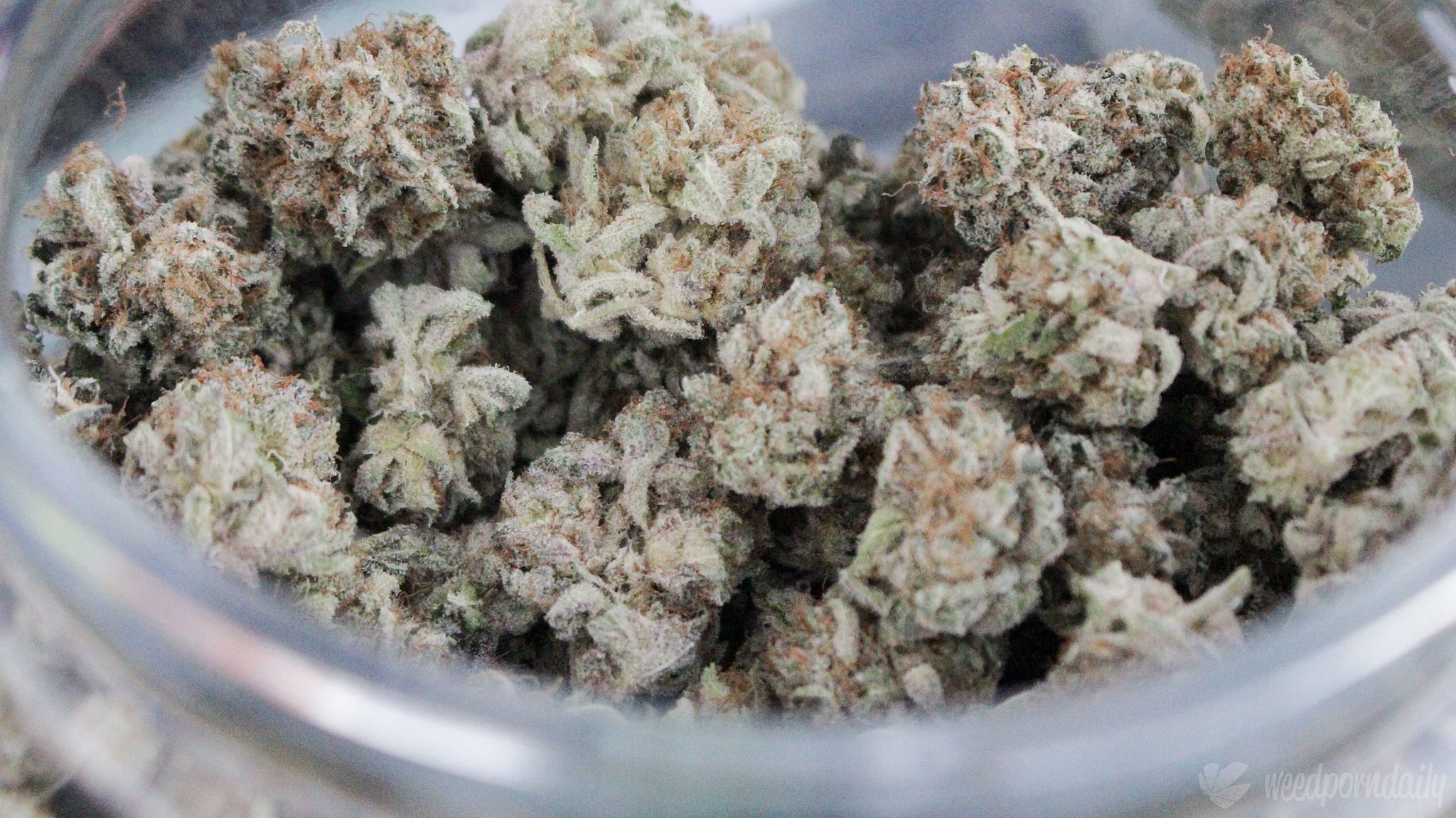 A former head of the U.S. Department of Health and Human Services (HHS) is serving as a member of the board of directors for a medical marijuana business in Georgia, according to documents obtained by Marijuana Moment.
Tom Price, who served as HHS secretary under President Donald Trump for seven months before resigning following criticism over hundreds of thousands of dollars in travel expenses, is listed as a board member of Botanical Sciences, LLC, one of six cannabis businesses to win licenses last month under Georgia's limited medical cannabis program.
A former congressman who repeatedly voted against marijuana reform, Price's involvement in the industry is notable on its own. But it's also the case that as health and human services secretary, he was empowered to initiate proceedings to formally recognize cannabis's medical value and reschedule it under federal law—a move he chose not to take. Now, he's apparently part of an industry that's generating billions of dollars in sales every year.
To say that Price resisted reform being joining the board of a medical cannabis company may be putting it lightly. As a congressman, he voted six times against appropriations bill amendments to simply shield state medical marijuana programs from federal interference by the Department of Justice. Those protections were eventually enacted over his objection, and remain part of federal spending law today.
On three occasions, he also opposed appropriations measures to allow U.S. Department of Veterans Affairs doctors to recommend medical cannabis for their military veteran patients.
Price did, however, vote for more incremental measures to shield limited state laws allowing CBD from federal intervention and to protect state industrial hemp programs.
But advocates say they're appalled to see someone who so consistently opposed broad patient access now standing to benefit from the increasingly legal industry.
"As a dad of medical cannabis patient, a parent that spent seven years at the Georgia Capitol lobbying to try to pass a medical cannabis program, I can only start to express my disappointment when I found out that Tom Price was on the board of directors of Botanical Sciences, one of the companies that received a class 1 license to cultivate and distribute cannabis here in Georgia," Sebastien Cotte, co-founder and board member of Georgia's Hope, told Marijuana Moment.
Price's wife, Betty, is a former Georgia state representative who regularly opposed modest reforms, including legislation to create the state's existing program that allows patients to access low-THC oils for a select number of conditions.
"Tom Price at the federal level and his wife Betty Price at the state level have been strong opponents of cannabis for years," Cotte said. "They did all they could to not only destroy our grassroots efforts in Georgia but they also tried to put every medical cannabis program in the country in jeopardy."
Betty Price did, however, voice support for one resolution that called for minor federal rescheduling of marijuana—again, a move that her husband did not initiate when he had the power to do so as a member of Trump's cabinet.
Botanical Sciences earned one of the highest scores among Georgia medical cannabis license applicants. The Georgia Access to Medical Cannabis Commission announced its intent award licenses to the company and other successful applicants in July.
"To think that someone so anti-cannabis is now on the board of a company that received a license and that he will be able to financially benefit from medical cannabis sales In Georgia is truly sickening and a slap in the face of every parents, patients and advocates who fought so hard for the past seven years to bring a medical cannabis program in our state," Cotte said.
Former state Rep. Allen Peake (R), who sponsored the legislation that created the Georgia medical cannabis program, slammed Price's involvement in the industry in an interview with the Atlanta Journal Constitution.
"To have a guy who fought so diligently against everything we've worked so hard to accomplish here in Georgia and then receive a license, it was a tough pill to swallow," said Peake, who applied for but did not receive a license. "It's the height of hypocrisy."
Activists similarly took umbrage when former House Speaker John Boehner (R-OH), who opposed marijuana legalization while in office, joined the board of cannabis company Acreage Holdings.
Georgia's medical cannabis programs allows patients with specific qualifying conditions—including cancer, epilepsy and intractable pain—to access tinctures, gel caps, topicals and oils containing no more than 5 percent THC.
Class 1 licenses, of which Botanical Sciences is set to receive one of two being awarded by officials, authorize up to 100,000 square feet of cultivation space and allow for the manufacture of low-THC cannabis medicines. Those businesses can also be issued up to five dispensary licenses.
Officials with Botanical Sciences, including founder and CEO Robin Fowler, did not respond to Marijuana Moment's repeated requests for comment on this story.
The news about Price comes shortly after it was disclosed that President Joe Biden's nominee for director of the White House Office of National Drug Control Policy (ONDCP) worked for a major marijuana business last year.
Rahul Gupta, selected to run ONDCP, worked as a consultant to Holistic Industries, a multi-state cannabis operator, for nine months in 2020.
This adds to the novelty of this particular administration pick, who had already caught the attention of reform advocates given his record overseeing the implementation of West Virginia's medical marijuana program as state health commissioner and chair of a key advisory board. He's also publicly recognized both the therapeutic and economic potential of cannabis reform.
See the full Botanical Sciences document below:
Botanical Sciences Corporat… by Marijuana Moment
Federal Agency Loosens Marijuana-Related Grant Funding Restrictions For Mental Health Treatment
Photo courtesy of WeedPornDaily.
California Activists Cleared To Collect Signatures For Psilocybin Legalization Ballot Initiative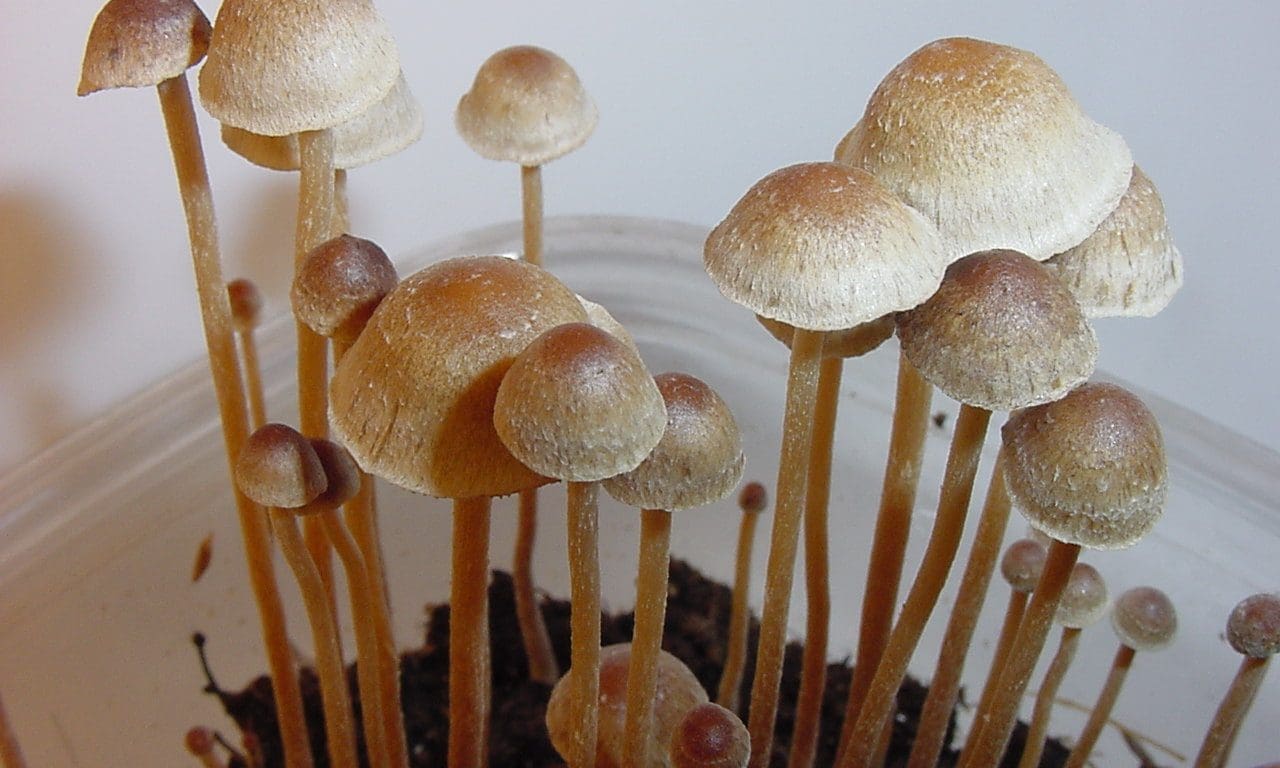 California activists are now cleared to begin collecting signatures for an initiative to legalize psilocybin mushrooms in the state.
On Thursday, the state attorney general's office issued an official title and summary for the proposal, which advocates are aiming to place on the 2022 ballot. Decriminalize California, the group behind the initiative, has a steep task ahead of it to gather enough signatures to qualify—but they've been gearing up for the push.
The measure—titled the California Psilocybin Initiative—would allow the "personal, medical, therapeutic, religious, spiritual, and dietary use of Psilocybin Mushrooms" for adults 21 and older. Further, the initiative would allow for the cultivation, retail sale, social sharing and on-site consumption of the psychedelic.
While the measure would legalize psilocybin sales under state law, the attorney general's title and summary uses the word "decriminalize," a term that some advocates view as more palatable to people who might not necessarily be inclined to support a commercial model for the psychedelic.
"For individuals 21 and over, decriminalizes under state law the cultivation, manufacture, processing, distribution, transportation, possession, storage, consumption, and retail sale of psilocybin mushrooms, the hallucinogenic chemical compounds contained in them, and edible products and extracts derived from psilocybin mushrooms," the summary says.
Activists must now collect 623,212 valid signatures from registered voters within 180 days to make the ballot.
Ryan Munevar, campaign director of Decriminalize California, told Marijuana Moment that his team has a multi-pronged approach to make that happen.
They currently have about 2,800 people who've volunteered to assist in the signature collection process, he said.
Volunteers will solicit support at farmers markets and other events across the state. People can fill out a form online to be approved as a circulator, and then they can sign the petition themselves and mail it in to the campaign. Individual stores can sign up to receive petitions and serve as conduits for signature gathering. And the campaign could also use the state's voter database to mail out petitions themselves that voters can sign.
"I feel pretty damn good honestly [about the prospects of the initiative]. People are so psyched for psychedelics," Munevar said, adding that the recent decision to pause a psychedelics reform bill in the legislature until next year means "this is the only action that's really there, and the language is just fantastic."
If the group is successful, it would be a historic policy change, making California the first in the nation to broadly legalize psilocybin mushrooms for medical and recreational purposes. Oregon voters approved an initiative last year to legalize the entheogen for therapeutic use alone.
A recent fiscal analysis of the proposed measure save the state millions in enforcement costs and also generate state and local tax revenue. However, the officials also tempered expectations by pointing out that setting up the regulatory scheme for a legal psilocybin market could initially cost millions. But that could "eventually be partially or fully offset by fee revenue."
Activists filed the petition with state officials in July. That initiated a 30-day public comment period that lasted until August 11.
If approved in November 2022, the would be no limits on personal possession—a policy that has stirred controversy in the state legislature over separate legislation to legalize possession of a wide range of psychedelics that passed the Senate but has been placed on hold until next year after clearing two Assembly committees.
The sponsor of that bill, Sen. Scott Wiener (D), recent said that the move is part of the "complicated legislative process" to get reform enacted, and he's confident it will ultimately prevail.
While the California ballot proposal goes further than the Oregon psilocybin measure, it does still have a specific medical component.
Healthcare professionals "may recommend Psilocybin or Psilocybin Mushrooms for use in minors and adults under the age of 21, for the treatment of specific and appropriate indications," it says.
The California Department of Food and Agriculture would be responsible for overseeing the implementation of the program overall. Meanwhile the state Department of Consumer Affairs and the Health and Human Services Agency would be required to "adopt and implement the qualification requirements and protocols for Psilocybin Mushroom-assisted therapy created by an independent professional certifying body. "
Activists made a concerted effort in the measure to ensure the psilocybin products are generally treated like other legal commodities. For example, the products would not be subject to any licensing requirements, fees or taxes that "exceed the amount charged or assessed for comparable non-Psilocybin Mushroom related businesses."
Psilocybin that's sold for "medical, therapeutic, religious or spiritual purposes" wouldn't be subject to any sales or excise tax at all. Those that are marketed as dietary supplements would be taxed "at the local sales tax rate at the point of sale."
"Psilocybin Mushrooms and Psilocybin Mushroom Businesses shall be regulated as closely as practicable to non-psychoactive agriculturally produced mushrooms" except for specific labelling requirements, the measure says. The labels must include a universal symbol and a warning statement advising consumers to keep them out of reach of children and advising about impairment. Packaging must also explain the content of product, including milligrams of active ingredients per package and per serving.
Researchers, healthcare professionals and therapists would have specific protections related to psilocybin that are carved into the initiative. The psychedelic also couldn't be used as the sole basis to revoke parental rights.
"Starting January 1, 2023, any Psilocybin Mushroom Business operating on land that is zoned for commercial agricultural production and approved by the COPA for food production can begin the cultivation, manufacturing, and wholesale distribution of Psilocybin Mushrooms," the measure states. "Starting April 19, 2023, any business that is incorporated in California and possesses a California Seller's Permit can begin retail sales."
Local jurisdictions would be able to ban or limit psilocybin businesses from operating in their area if voters approve the restriction via citizen initiative or a petition submitted by a governing body.
Except for safety-sensitive positions "no person shall refuse to provide services or benefits or increase the charge for services or benefits, based on the lawful use, cultivation, possession, storage, or sales of Psilocybin Mushrooms," it says.
Decriminalize California attempted to get a similar measure on the November 2020 ballot, but they faced signature gathering complications due to the coronavirus pandemic and ultimately abandoned that effort.
Read the full title and summary of the psilocybin measure below:
CA psilocybin initiative su… by Marijuana Moment
Washington State Activists Announce 2022 Drug Decriminalization Ballot Campaign
Photo courtesy of Wikimedia/Workman.
South Dakota Marijuana Activists Gear Up For Large-Scale 2022 Legalization Ballot Push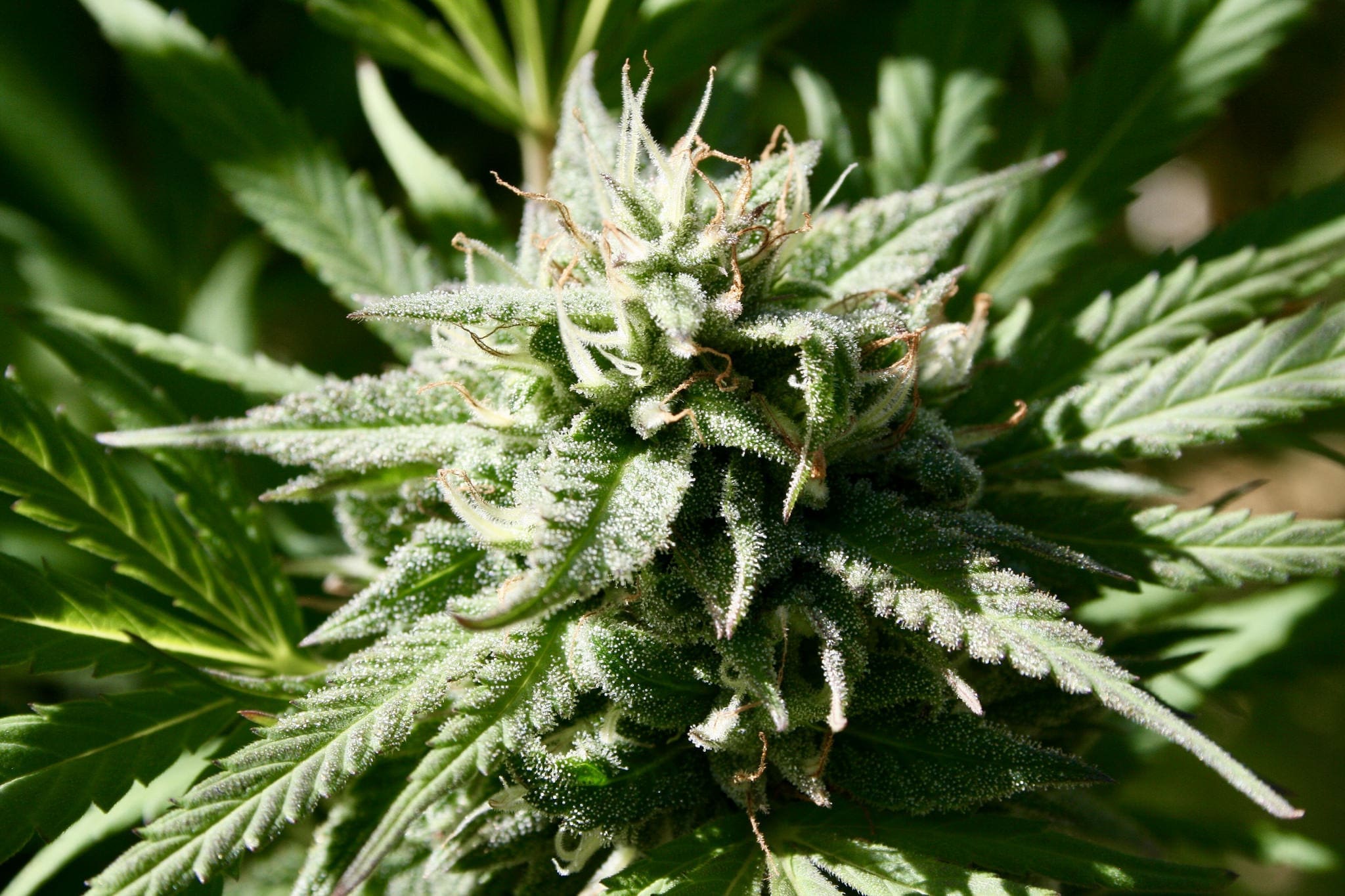 South Dakota marijuana activists are ramping up for a signature gathering effort to put legalization on the 2022 ballot as the state Supreme Court continues to consider a case on the fate of the legal cannabis measure that voters approved last year.
Advocates are still holding out hope that the top court will issue a positive ruling in the case. But no action was announced on Thursday's weekly decision day for the justices—and because time is running short to mobilize a ballot campaign to qualify for 2022—South Dakotans for Better Marijuana Laws is now soliciting volunteers to prepare for a massive signature collection drive on any of the four proposed legalization initiatives that the group has filed so far in case the 2020 measure is indeed overturned. 
Matthew Schweich, deputy director for the Marijuana Policy Project, which has played a leading role in coordinating reform efforts in South Dakota, told Marijuana Moment that advocates "remain hopeful" that the court will uphold the will of voters, but they aren't taking anything for granted.
"We must prepare for the worst," he said. "So we are building a grassroots volunteer signature drive operation across the state in order to qualify another cannabis legalization initiative for the 2022 ballot. We need our supporters to once again donate their time and energy to ensure that the will of the people is respected in South Dakota."
Activists already got the ball rolling in July, filing the reform measures with the state Legislative Research Council, which is the first step toward putting the issue before voters next year.
The four potential initiatives share some basic provisions, but they each take a unique approach to the policy change. Activists have also filed a fifth measure to eliminate a single-subject rule for the ballot process—a policy that led to a state judge deeming the 2020 recreational measure unconstitutional.
Advocates recognize that the state's ballot laws mean that they are up against the clock to get any of the measures approved for circulation and to collect enough to qualify. And as the court contemplates the fate of the voter-approved initiative, the campaign is encouraging prospective volunteers to fill out a form to get prepared for signature gathering.
Now that they've gone through reviews by the Legislative Research Council, the initiatives must be accepted by the state attorney general and secretary of state. At that point, advocates will have until November 8 to collect at least 33,921 valid signatures for a constitutional proposal and 16,961 for a statutory measure, depending on what direction they choose to take.
Here's what each of the four potential legalization proposals would do:
Constitutional Approach 1
Possession of up to one ounce would be legal for adults 21 and older.
People could grow up to three plants for personal use. For households with more than one adult, there would be a six-plant cap.
The legislature would be required to develop regulations for licensing of retail sale, cultivation, processing and testing.
Public consumption would be banned and punishable by a civil fine.
Employers would not be prevented from imposing restrictions on workers' marijuana use.
Constitutional Approach 2
Possession of up to one ounces would be legal for adults 21 and older.
People could grow up to three plants for personal use. For households with more than one adult, there would be a six-plant cap.
Retail sales would not be legalized by the measure, but it wouldn't prevent lawmakers from enacting commercialization later.
Public consumption would be banned and punishable by a civil fine.
Employers would not be prevented from imposing restrictions on workers' marijuana use.
Statutory Approach 1
Possession of up to one ounces would be legal for adults 21 and older.
People could grow up to three plants for personal use. For households with more than one adult, there would be a six-plant cap. People could not cultivate their own plants, however, if they lived in a jurisdiction that has marijuana retailers.
The Department of Revenue would be responsible for developing regulations and issuing cannabis business licenses.
Regulators would have until July 1, 2023 to issue rules for the program.
They would have to approve enough licenses to mitigate the influence of the illicit market, but not so many that the industry becomes oversaturated.
A 15 percent excise tax would be imposed on marijuana sales.
After covering the costs of implementation, half of the remaining tax revenue would go to the state's public schools and the other half would go to the general fund.
Localities would be able to opt out of allowing cannabis businesses to operate in their jurisdiction.
Public consumption would be banned and punishable by a civil fine.
Employers would not be prevented from imposing restrictions on workers' marijuana use.
Statutory Approach 2
Possession of up to one ounces would be legal for adults 21 and older.
People could grow up to three plants for personal use. For households with more than one adult, there would be a six-plant cap.
Curiously, while sales would not be legalized by this measure, it also contains a provision that says home cultivation is only allowed in jurisdictions that don't have marijuana retailers. Lawmakers would be able to enact commercialization later, however.
Public consumption would be banned and punishable by a civil fine.
Employers would not be prevented from imposing restrictions on workers' marijuana use.
While advocates remain frustrated over the February ruling that invalidated the 2020 adult-use legalization initiative—and the ongoing delay in the Supreme Court's decision on upholding or overturning that decision—they're at least encouraged that the separate medical cannabis measure that voters approved approved took effect in July.
Outside of South Dakota, advocates across the county are also already working on number of state-level cannabis initiatives for 2022.
New Hampshire lawmakers are pursuing a new strategy to legalize marijuana in the state that involves putting a proposed constitutional amendment on the ballot for voters to decide on in 2022.
Lawmakers in Maryland are also crafting legislation to place a marijuana legalization referendum on the 2022 ballot after the House speaker called for the move.
Nebraska marijuana activists announced recently that they have turned in a pair of complementary initiatives to legalize medical cannabis that they hope to place on the state's 2022 ballot.
Ohio activists recently cleared a final hurdle to begin collecting signatures for a 2022 ballot initiative to legalize marijuana in the state.
Missouri voters may see a multiple marijuana initiatives on the state's ballot next year, with a new group filing an adult-use legalization proposal that could compete with separate reform measures that are already in the works.
Arkansas advocates are collecting signatures to place adult-use marijuana legalization on the ballot.
Activists in Idaho are working to advance separate measures to legalize possession of recreational marijuana and to create a system of legal medical cannabis sales. State officials recently cleared activists to begin collecting signatures for a revised initiative to legalize possession of marijuana that they hope to place before voters on the 2022 ballot. Meanwhile, a separate campaign to legalize medical cannabis in the state is also underway, with advocates actively collecting signatures to qualify that measure for next year's ballot.
After a House-passed bill to legalize marijuana in North Dakota was rejected by the Senate in March, some senators hatched a plan to advance the issue by referring it to voters on the 2022 ballot. While their resolution advanced through a key committee, the full Senate blocked it. However, activists with the group North Dakota Cannabis Caucus are collecting signatures to qualify a constitutional amendment to legalize cannabis for the 2022 ballot.
Oklahoma advocates are pushing two separate initiatives to legalize marijuana for adult use and overhaul the state's existing medical cannabis program.
Wyoming's attorney general recently issued ballot summaries for proposed initiatives to legalize medical marijuana and decriminalize cannabis possession, freeing up activists to collect signatures to qualify for the 2022 ballot.
New Hampshire Lawmakers Take First Step To Put Marijuana Legalization On 2022 Ballot
Photo courtesy of Brian Shamblen.
New Jersey Has Expunged A Third Of A Million Marijuana Convictions Since July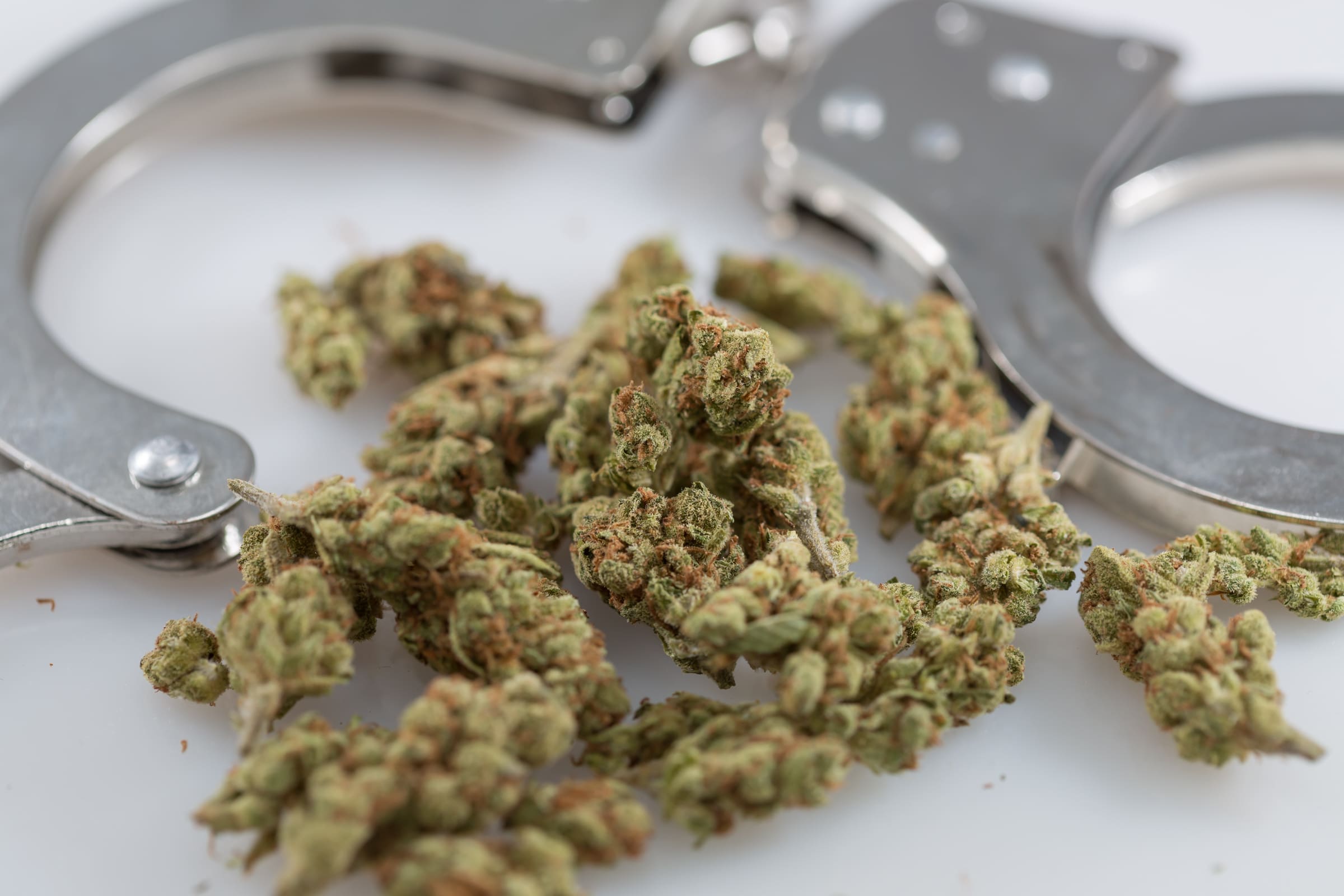 The New Jersey Judiciary announced on Thursday that the state has expunged more than 362,000 marijuana cases since July 1, when a decriminalization law took effect that mandated the relief for people who have been caught up in prohibition enforcement. The courts also said that they will be launching a public education campaign next week to help even more people understand the opportunities for relief under the law.
In the meantime, roughly 1,200 people have also been released from probation since their cannabis expungements were processed.
The courts previously estimated that around 360,000 people were eligible for relief under the new law, so it appears that the review process has effectively identified most of those cases.
New Jersey Judiciary Expunges More than 360,000 Marijuana Offenses. https://t.co/EYuPpmfEQT pic.twitter.com/Dr2jUhsNsi

— New Jersey Courts (@njcourts) September 16, 2021
These actions, first reported by NJ.com, come after state Supreme Court Chief Justice Stuart Rabner issued an order in July that also makes it so certain pending marijuana cases must be dismissed, and failure to appear warrants must be rescinded.
"Cases with offenses eligible for expungement include certain marijuana or hashish charges alone or in combination with the following: possession of drug paraphernalia; use or being under the influence of a controlled, dangerous substance; and failure to make lawful disposition of a controlled, dangerous substance," the Judiciary said in its update on Thursday.
Those who aren't automatically eligible for expungement can still file a motion for judicial review, it said. The Administrative Office of the Courts also plans to launch an "awareness campaign" on September 20 to "inform the public of the opportunities available through the Marijuana Decriminalization Law."
Gov. Phil Murphy (D) signed companion marijuana legalization and decriminalization bills in February. The legislature was required to pass the former measure after voters approved a reform referendum during the November 2020 election.
"With our new cannabis laws, we are turning the page on the failed War on Drugs and ensuring social justice here in New Jersey," the governor said in a tweet about the recent record clearing moves.
362,000 marijuana cases already expunged. Thousands more to come.
 
With our new cannabis laws, we are turning the page on the failed War on Drugs and ensuring social justice here in New Jersey.https://t.co/NMNCCcIlib

— Governor Phil Murphy (@GovMurphy) September 13, 2021
New Jersey officials have separately been proactive about cannabis reform implementation since the legalization bill was enacted.
The day after Murphy signed the legalization legislation, then-Attorney General Gurbir Grewal (D) directed prosecutors to drop cases for cannabis-related offenses and issued separate guidance for police on how to proceed under the updated laws.
The attorney general also encouraged prosecutorial discretion for marijuana cases in earlier memos prior to the bill's signing.
Grewal also took steps to ensure that people aren't exploiting provisions of the legalization law before retail sales launch. In June, he sent warning letters to companies that were effectively circumventing the state's marijuana laws by "gifting" cannabis in exchange for non-marijuana-related purchases such as overpriced cookies, brownies and stickers.
Gifting is lawful between adults 21 and older under New Jersey's adult-use cannabis law, but a number of businesses have allegedly taken advantage of that policy by giving away "free" cannabis products to those who purchase other items like snacks and baked goods.
No retail marijuana businesses have been licensed since the state enacted recreational legalization earlier this year. But regulators approved initial rules for the program last month that will set up the state's retail market.
More than 70 percent of municipalities in the state have opted to ban cannabis businesses from operating in their area, but voters haven't had a direct say in the local decisions so far, with local officials making the choice through city councils.
That said, elected officials from several areas who do support cannabis commercialization chose to enact a ban ahead of an August 22 deadline simply to give themselves more time to develop individualized regulations before greenlighting marijuana companies.
Missouri Spends Millions In Medical Marijuana Tax Revenue To Support Veterans Programs