Feds To Send Marijuana And Hemp Samples To Labs As Part Of Large-Scale Testing Accuracy Study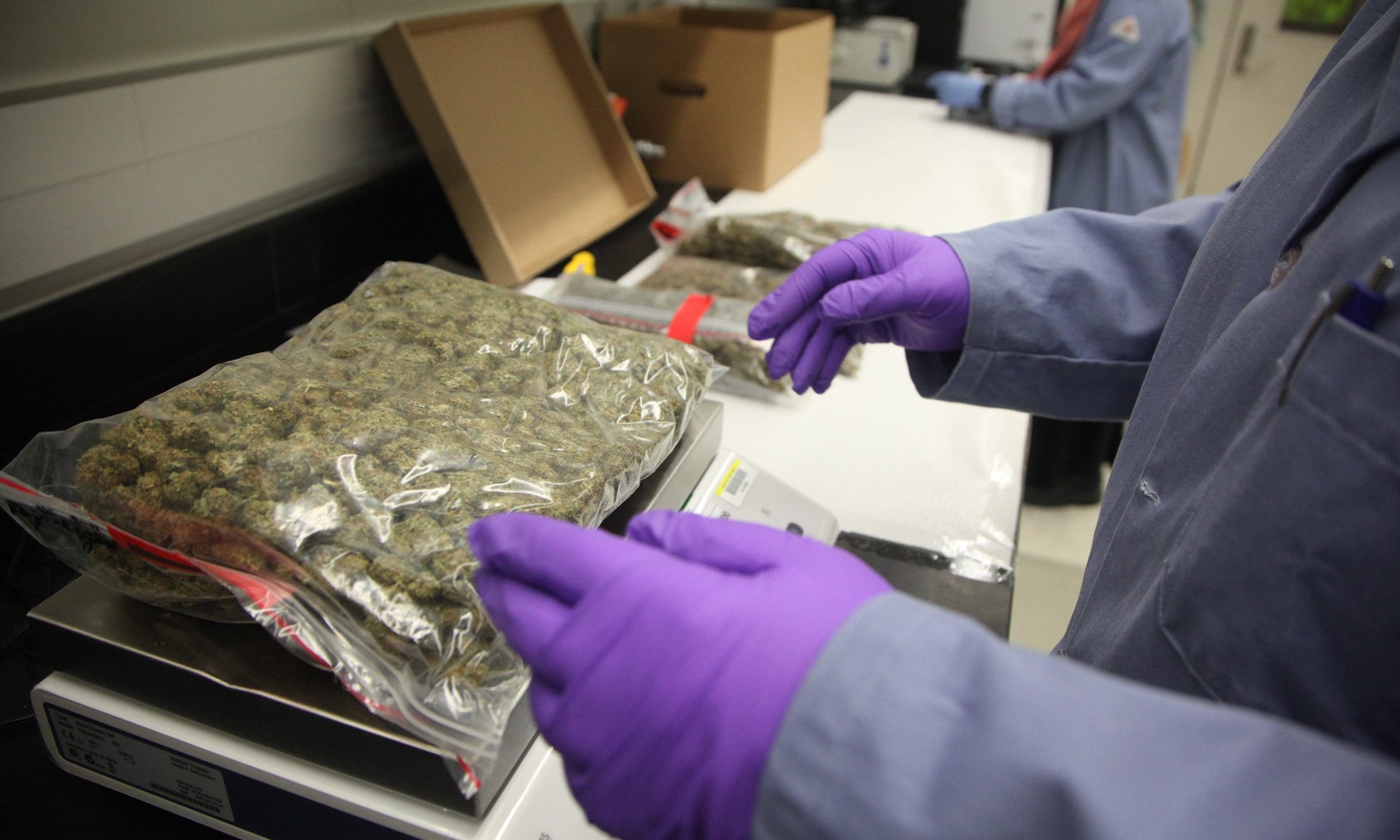 A federal science agency is inviting labs to participate in a large-scale study to assess their ability to accurately analyze marijuana and hemp samples for their cannabinoid profile and possible contaminants.
The National Institute of Standards and Technology (NIST) said in a notice on Thursday that it will provide samples of cannabis that it's already analyzed to labs and then ask them to run their own tests. Once that's complete, NIST will reveal the actual data and compare the numbers to identify any disparities.
The point of the study isn't to expose labs that fail to provide accurate analyses; rather, it's intended to help forensic analysts and the cannabis industry develop best practices. NIST, which is part of the U.S. Department of Commerce, said it's especially important given that hemp was federally legalized under the 2018 Farm Bill, while its higher THC cannabis cousin marijuana remains federally illegal.
"If you're going to confiscate a farmer's crop, or subject a person to prosecution, you want to be sure that measurement is accurate," NIST research chemist Brent Wilson said in a press release.
Is it hemp or is it marijuana? Legally, there's a big difference. Now, NIST is helping labs increase the accuracy of the measurements they make to answer that question. Find out how: https://t.co/3tQZzzcleL pic.twitter.com/ntsmZuuGUb

— National Institute of Standards and Technology (@NIST) January 14, 2021
The agency has previously led research on analyzing hemp oil, but this one involving both hemp and marijuana will target flower, which is more challenging for labs. To get the samples for this new study, NIST ground down various cannabis buds and sorted them—"like a baker sifting flour"—to separate the material by particle size.
Wilson then "blended the powders into batches and carefully measured how much of each compound and contaminant was present in each batch."
"NIST will send samples from those batches to participating labs," the agency said. "All labs will receive legal hemp samples. Labs that are licensed to handle controlled substances can also request marijuana samples."
Labs interested in participating in the study have until February 5 to enroll. Samples will be distributed in April.
While determining THC content is a central concern, the research will also look at CBD and other cannabinoids so that cannabis companies are able to ensure that their products meet legal standards and are properly labeled for consumers.
After a lab has analyzed the samples, it will report back to NIST with the results as well as information about the testing method it used. The results will be published, but they will be anonymized. The public will "be able to see the amount of variation across labs but not how any specific lab performed."
"Our goal is to provide a learning opportunity for labs, not to publicize their performance," NIST research chemist Melissa Phillips said.
Following the study's completion, the agency will investigate which testing methods produce the most accurate results to inform the industry. Then it will re-run the test, which is expected to show "less variability in the lab measurements, as labs overall improve their methods."
A description of the study exercise states that participating labs "may also elect to report only selected analytes (e.g., only reporting total THC, but not all cannabinoids)."
"Participants will be asked to report triplicate results for each sample provided using measurement procedures and calculations normally performed in their laboratories," it says. "In addition, participants will also be asked to identify the type of sample preparation and analytical methods employed in their testing to facilitate conclusions about potential method bias."
There are currently 46 labs that are listed as participants in NIST's cannabis research program. That includes multiple private labs as well as one police department and a division of the U.S. Department of Agriculture. There are also facilities from Canada and the Netherlands enrolled.
In December, the Department of Justice announced that it was awarding NIST a grant to help to develop a method of differentiating hemp and marijuana.
The previous year, the Drug Enforcement Administration similarly announced that it was seeking a device to "provide specificity to distinguish between hemp and marijuana" since the former crop was legalized.
The complications resulting from hemp legalization is especially apparent in Texas, where marijuana possession arrests fell almost 30 percent from 2018 to 2019 following the state-level legalization of the non-intoxicating cannabis crop.
Prosecutors in the state have dismissed hundreds of low-level cannabis cases since hemp was legalized. And officials announced last year that labs wouldn't be performing testing in misdemeanor cases, with the Department of Public Safety saying it "will not have the capacity to accept those."
USDA Announces Grant To Collect 'Superior Performing' Hemp Seeds
Photo courtesy of National Institute of Standards and Technology.