Feds Announce $350K Grant To Develop Method To Distinguish Hemp And Marijuana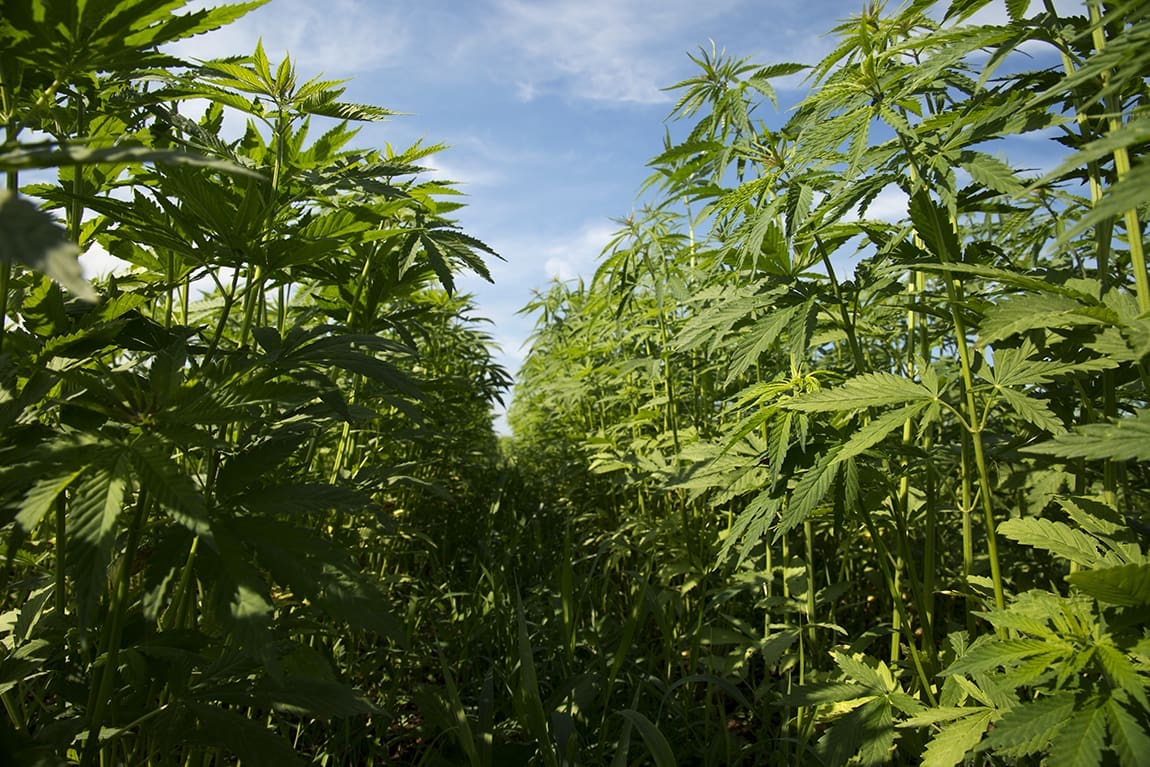 The Department of Justice is issuing a different federal agency a grant to help to develop a method of differentiating hemp and marijuana.
After hemp was federally legalized under the 2018 Farm Bill, laboratories have been increasingly tasked with determining whether cannabis seized by law enforcement contains THC in excess of 0.3 percent, classifying it as still-illegal marijuana in the eyes of the law.
However, "most forensic laboratories are currently lacking reliable extraction protocols and analytical methods for this purpose," the DOJ's National Institute of Justice said in the grant notice published last week.
To that end, the agency is awarding $350,000 to the National Institute of Standards and Technology (NIST), which is part of the Commerce Department, to support efforts to "provide forensic laboratories with the necessary analytical tools to confidently make these measurements through simple, robust, and cost-effective analytical methods."
"After method completion, this proposal includes a technology transfer focus from NIST to the federal, state, and local forensic laboratories through standard operating procedures, training modules, webinars, and scientific publications," the notice states.
NIST has partnered with the Maryland State Police (MSP) and Montgomery County Police Department crime labs to obtain 125 cannabis samples to conduct the analyses.
"NIST will use the collaboration with MSP to allow for a critical evaluation of the new analytical methods to ensure their applicability to meet forensic laboratory needs," the notice says.
Last year, the Drug Enforcement Administration similarly announced that it was seeking a device to "provide specificity to distinguish between hemp and marijuana" since the former crop was legalized.
The complications resulting from hemp legalization is especially apparent in Texas, where marijuana possession arrests fell almost 30 percent from 2018 to 2019 following the state-level legalization of the non-intoxicating cannabis crop.
Prosecutors in the state have dismissed hundreds of low-level cannabis cases since hemp was legalized. And officials announced in February that labs wouldn't be performing testing in misdemeanor cases, with the Department of Public Safety saying it "will not have the capacity to accept those."
NIST announced in July that it was launching a cannabis testing program to help ensure that the products people purchase from retailers and dispensaries are accurately labeled.
While the initial focus of the Cannabis Quality Assurance (CannaQAP) program will be on hemp-derived oils like CBD, officials said it's possible they will expand the program to test marijuana flower, concentrates and edibles—a notable step for a federal agency while the intoxicating version of cannabis remains prohibited.
Feds Announce Plan To Continue Marijuana Manufacturing Monopoly, At Least For Now
Photo courtesy of Brendan Cleak.