Feds Release Details About Contract To Roll Thousands Of Marijuana Joints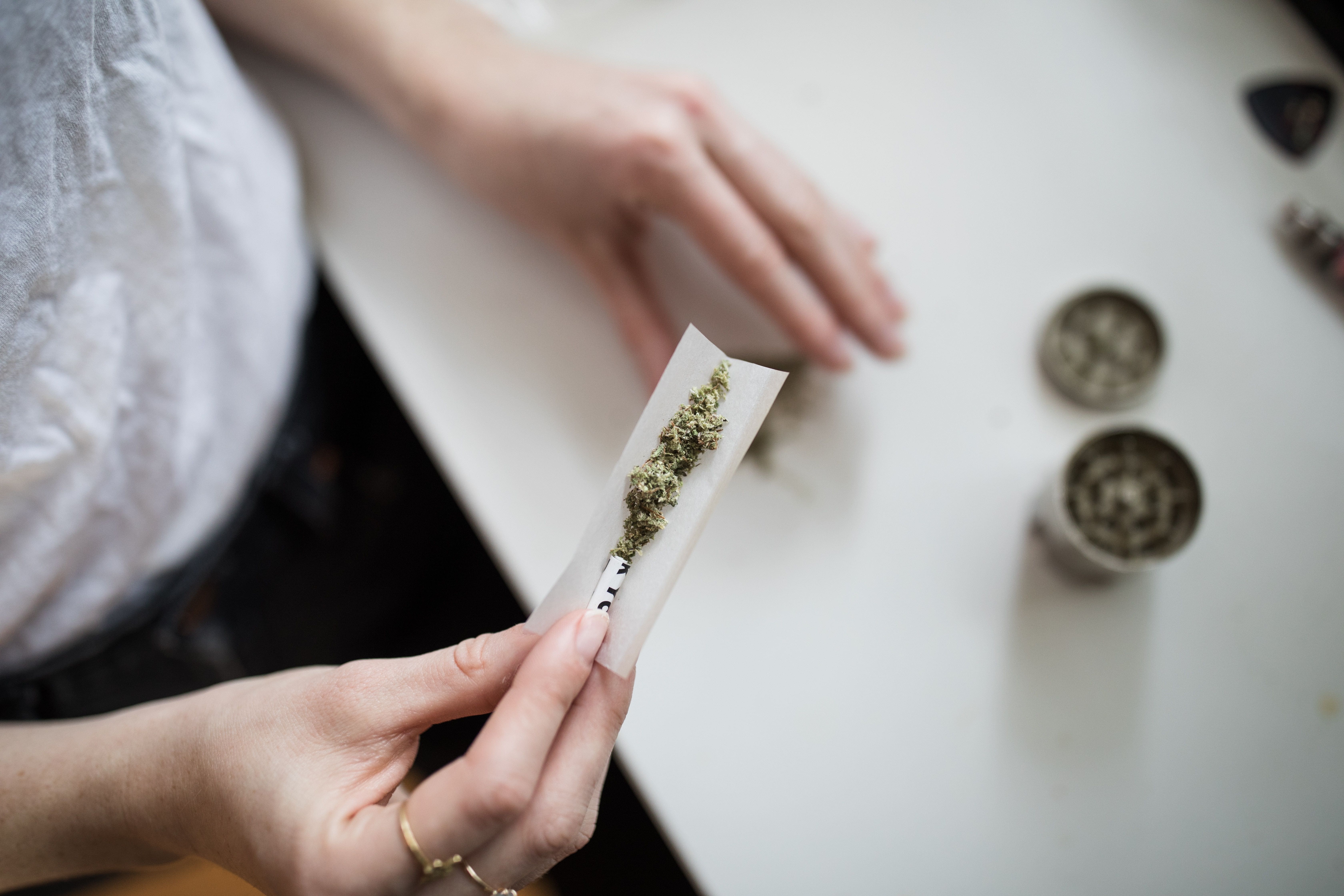 There are just a few weeks left to send in an application to become a federally contracted preparer and distributor of research-grade marijuana.
And if a prospective applicant is still on the fence, the National Institute on Drug Abuse (NIDA) rolled out a 138-page solicitation notice last week that details all of the tasks the contractor will have to complete, including rolling thousands of "standardized marijuana cigarettes."
The contract is meant to support NIDA's research into the risks and benefits of various controlled substances and will last for five years starting in September, with the successful awardee receiving anywhere from $50,000 to nearly $20 million to get the job done.
There have been plenty of jokes about the opening, with some people volunteering for the job after media reports about it went viral. But in all seriousness, the criterion to receive the contract is strict. Individuals must be authorized to handle Schedule I drugs, pass a background check and have a facility that can adequately store and secure the research drug products. They must also be equipped to conduct thorough analyses on the substances' purity, stability and dosage forms.
The selected contractor is barred from using "contract funds to support activities that promote the legalization of any drug or other substance included in schedule I of… the Controlled Substances Act, except for normal and recognized executive-congressional communications," according to the notice.
That requirement isn't necessarily imposed because the role involves working with controlled substances, though. Among other other general congressionally mandated riders attached to research contracts are bans on using funds "to maintain or establish a computer network unless such network blocks the viewing, downloading, and exchanging of pornography" or "to advocate or promote gun control."
In any case, rolling thousands of joints is in fact a big part of the job. But just so you know, the contractor is explicitly prohibited from consuming any "material developed, modified, or delivered by or to the Government under this contract, or any subsequent modification of such material."
NIDA outlines all of the various tasks required under the contract in a lengthy documents, but here are some of the highlights:
Manufacture, analyze, store, and ship marijuana cigarettes as required by NIDA
Acquire hard-to-find controlled and uncontrolled bulk drugs, and other chemical compounds of interest from DEA, commercial sources (including import from international sources), or any other source as required by NIDA.
Analyze cannabis materials and their preparations, such as Δ8 -tetrahydrocannabinol (delta-8-THC), Δ9 -tetrahydrocannabinol (delta-9-THC), cannabidiol, cannabichromene, cannabinol, and Δ9 -THC acids and determine their relative ratios in such preparations.
Develop and produce standardized reconstituted cannabis preparations, such as delta-9- tetrahydrocannabinol (Δ9 -THC), cannabis extract, cannabinoid parenteral, or any other dosage forms.
Prepare reference standards for qualitative and quantitative identification of cannabinoids and other drugs of abuse, prepare quantitative reference standards of cannabinoids and other drugs in serum or urine, and assess the stability of these preparations
Serve as NIDA's drug repository, store controlled and uncontrolled drugs and other research chemical compounds, drug dosage forms, and marijuana and nicotine research cigarettes in proper storage conditions, such as in a secure, DEA approved vault, and in appropriate freezers as necessary
Determine the purity and stability of bulk drugs and other chemical compounds in the NIDA drug supply inventory periodically, or as required by the NIDA Contracting Officer's Representative
Maintain active inventory of all required bulk drugs and other chemical compounds for research purposes
Store and ship bulk drugs and other chemical compounds for research as required by NIDA
Why is NIDA undertaking this contract? According to the agency, there has been a spike in demand for research-grade drug materials due to a "combination of factors, such as increased regulatory requirements that tend to discourage commercial availability and rapidly expanding research efforts in the area of drug abuse."
"Therefore, the National Institute on Drug Abuse acquires, prepares/manufactures, analyzes, stores, bulk chemicals, drug dosage forms, including marijuana and nicotine research cigarettes, and makes them available to researchers for drug abuse and related research," NIDA wrote.
The demand for marijuana is especially high. A sample of the task at hand calls for the manufacturing of joints of varying potency:
For proposal purposes, manufacture the following:
25,000 Standardized marijuana cigarettes, Placebo (THC content, 0.0%)
25,000 Standardized marijuana cigarettes, Low (THC content, 1.0-2.5%)
25,000 Standardized marijuana cigarettes, Medium (THC content, 2.5 – 3.5%)
50,000 Standardized marijuana cigarettes, High (THC content, 3.5 – 5.0%)
For proposal purposes, manufacture the following:
25,000 Standardized marijuana cigarettes, Placebo (CBD content, 0.0%)
25,000 Standardized marijuana cigarettes, Low (CBD content, 1.0-2.5%)
25,000 Standardized marijuana cigarettes, Medium (CBD content, 2.5 – 3.5%)
50,000 Standardized marijuana cigarettes, High (CBD content, 3.5 – 7.0%)
For proposal purposes, manufacture the following (by hand rolling):
Produce 1,000 standardized marijuana cigarettes containing a high concentration of delta-9- THC, or cannabidiol (CBD) or both (greater than 5.0%) or as required by the NIDA COR.
It's not exactly clear what's behind the hand-rolling specification in the last bullet point above.
The deadline to submit applications is May 24, and contractors' personnel must be prepared to pass background checks.
The EPA Is Funding Research On Using Hemp As A Sustainable Alternative To Concrete
Military Invests $27M To Develop New Class Of Psychedelics-Inspired Drugs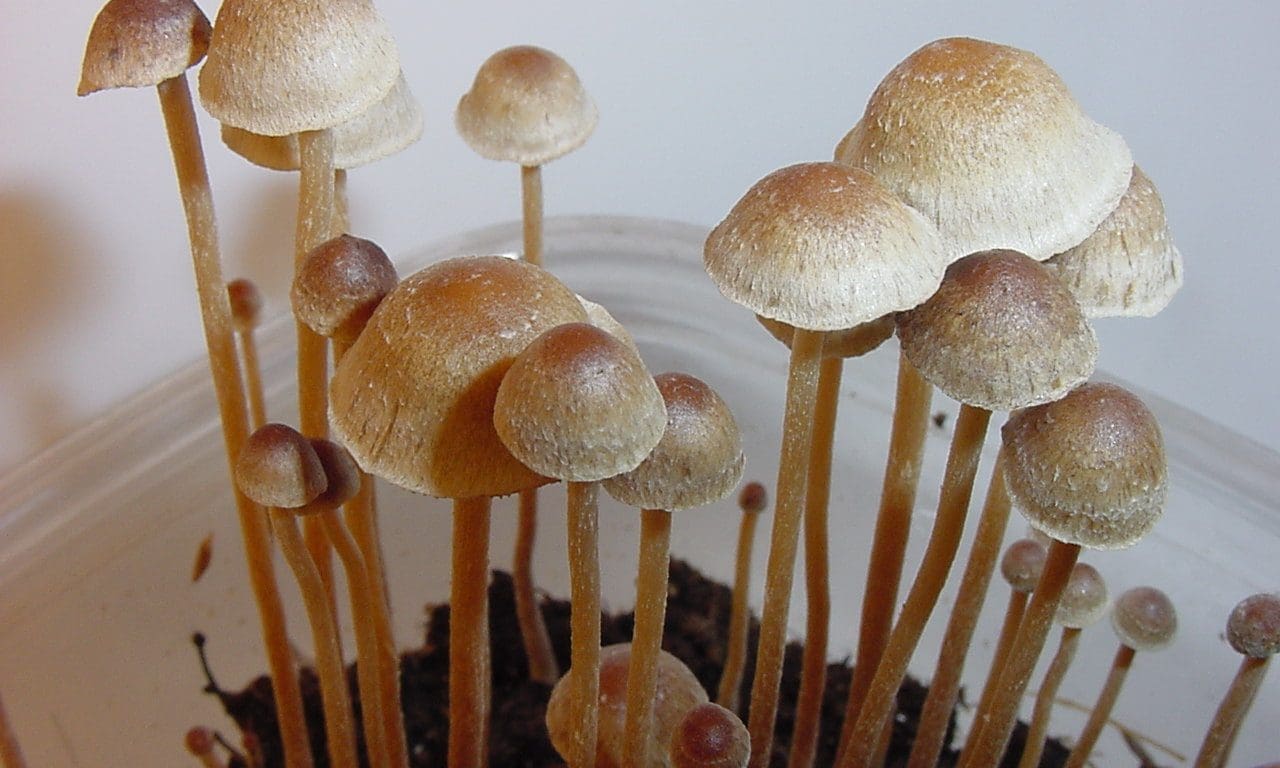 The successful use of controlled substances such as ketamine and psilocybin mushrooms to treat mental health issues like depression and anxiety has ushered in a new era of interest in psychedelic drugs. But for researchers and clinicians eager to expand such therapies, an obvious question remains: Does treatment with psychedelics necessarily require a psychedelic experience?
An international research team hopes to answer that question by researching and developing a new class of drugs that offers the same fast-acting mental health benefits as traditional psychedelics without the disorienting, sometimes uncomfortable effects of a full-blown trip. Funded by $26.9 million from the U.S. Department of Defense's Defense Advanced Research Projects Agency (DARPA), a new project announced this month "aims to create new medications to effectively and rapidly treat depression, anxiety, and substance abuse without major side effects," according to a University of North Carolina (UNC) School of Medicine press release.
"Although drugs like ketamine and potentially psilocybin have rapid antidepressant actions, their hallucinogenic, addictive, and disorienting side effects make their clinical use limited," said Bryan L. Roth, a professor of pharmacology at UNC School of Medicine and the research project's leader. "Our team has developed innovative methods and technologies to overcome these limitations with the goal of creating better medications to treat these neuropsychiatric conditions."
Research into the possible therapeutic effects of currently illicit drugs such as ketamine, psilocybin, MDMA and others has expanded tremendously during the past decade. Nonprofit groups such as the Multidisciplinary Association for Psychedelic Studies have led the way, with university researchers and drugmakers entering the mix more recently.
In September of last year, Johns Hopkins University announced the launch of the nation's first-ever psychedelic research center, a $17-million project to study the use of psychedelics to treat conditions such as opioid use disorder, Alzheimer's disease, depression, anxiety and post-traumatic stress disorder (PTSD).
Government interest in psychedelic drugs has also grown. Also in September, DARPA, a federal agency that exists to support the development of emerging technologies for use by the U.S. military, announced its Focused Pharma program, meant to develop drugs "that work quickly and deliver lasting remedies for conditions such as chronic depression and post-traumatic stress."
While that DARPA announcement didn't mention specific substances or even use the word "psychedelics," it referred to "certain Schedule 1 controlled drugs that engage serotonin receptors" and that have "significant side effects, including hallucination."
The press release for the new DARPA-funded project, lead by Roth at UNC, mentions ketamine and psilocybin specifically. The team will use both biological modeling and sophisticated computational approaches in an effort to design fast-acting drugs inspired by psychedelics but free from what researchers call "disabling side effects."
"Depression, anxiety, and substance abuse affect large segments of the population," Roth said. "Rapidly acting drugs with antidepressant, anti-anxiety, and anti-addictive potential devoid of disabling side effects do not exist, not even as experimental compounds for use in animals. Creating such compounds would change the way we treat millions of people around the world suffering from these serious and life-threatening conditions."
At DARPA, Dr. Tristan McClure-Begley, Focused Pharma's program manager, said last fall that the agency's interest in developing such drugs is due to the country's large number of veterans with PTSD and other mental health conditions.
"It is research we need to undertake given the scale of the mental health crisis our veterans face," he said in September, "and if it works, the payoff is a completely new, safe, and effective therapeutic option that transforms complex and previously intractable mental conditions into something more acutely treatable."
Along with Roth at UNC Chapel Hill, the newly announced research project includes members Georgios Skiniotis and Ron Dror of Stanford University, Jian Jin of Icahn School of Medicine at Mt. Sinai, Brian Shoichet and Nevan Krogan of University of California at San Francisco and William Wetsel of Duke University.
Do Highly Potent Marijuana Concentrates Get Users More High? Not Exactly, Study Finds
Photo courtesy of Wikimedia/Workman
Do Highly Potent Marijuana Concentrates Get Users More High? Not Exactly, Study Finds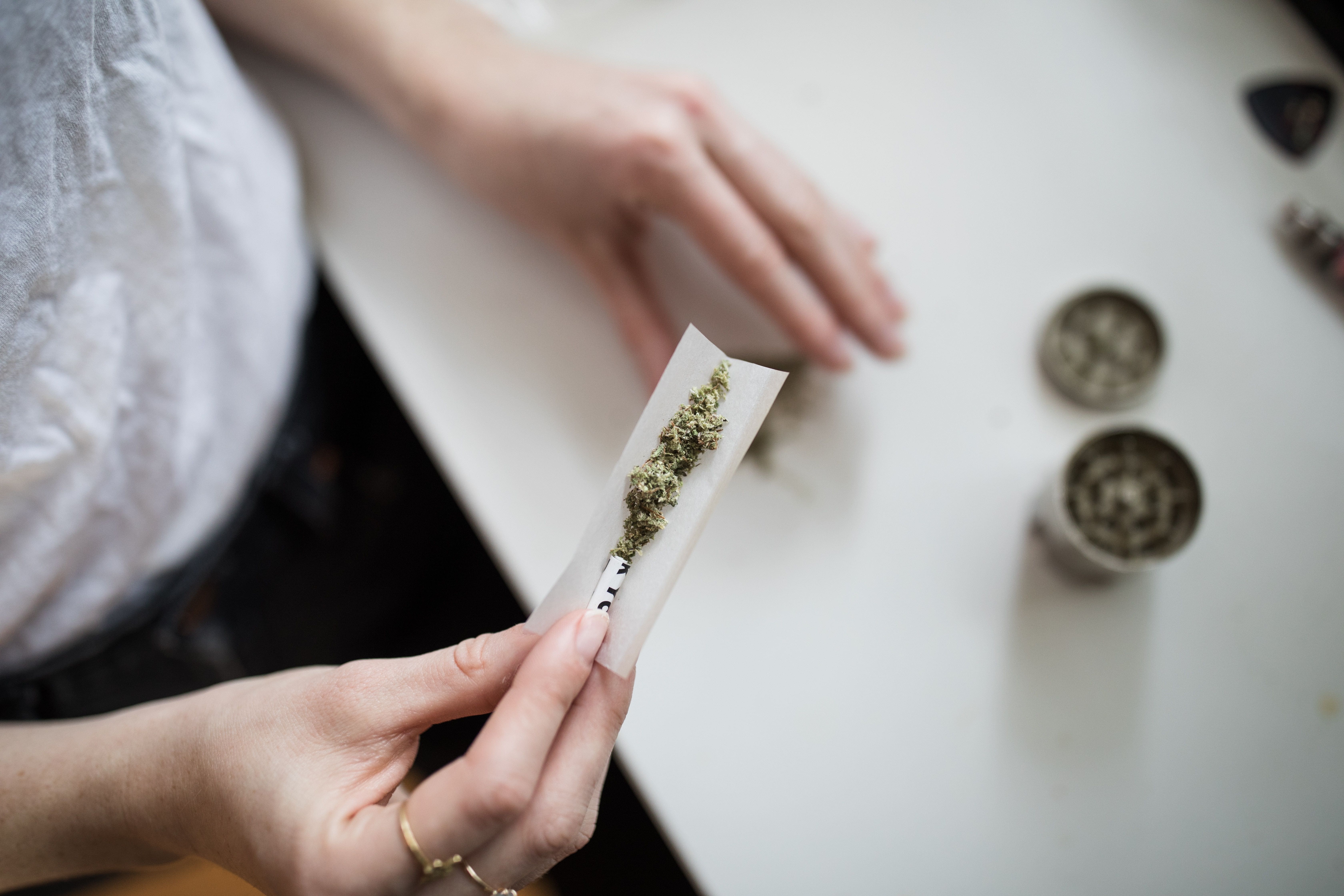 High-potency marijuana concentrates on today's legal markets can contain upwards of 90 percent THC, so one might reasonably expect them to pack a greater psychoactive punch than typical flower, which tops out around 30 percent.
But that may not be the case, according to a new study out of the University of Colorado at Boulder.
Researchers found that while THC blood levels spiked after users consumed concentrates, impairment levels didn't significantly differ from participants who used flower.
"Surprisingly, we found that potency did not track with intoxication levels," said lead author Cinnamon Bidwell, an assistant professor in CU's Institute of Cognitive Science. "While we saw striking differences in blood levels between the two groups, they were similarly impaired."
The study, published Wednesday in JAMA Psychiatry, involved 121 Colorado adults who were regular marijuana consumers. Participants were randomly assigned to consume either relatively low-THC marijuana flower, which ranged from 16-24 percent THC, or higher-potency concentrates, which ranged from 70-90 percent. At various points, researchers tested participants' blood plasma THC levels, surveyed their mood and subjected them to an array of neurobehavioral tasks meant to test attention, memory, inhibitory control and balance.
Researchers used a mobile pharmacology lab they dubbed the "cannavan" to study participants' cannabis while complying with federal law, the University of Colorado said.
"Most neurobehavioral measures were not altered by short-term cannabis consumption," the study found. "However, delayed verbal memory and balance function were impaired after use. Differing outcomes for the type of product (flower vs concentrate) or potency within products were not observed." Impairment faded after about an hour.
"Despite differences in THC exposure, flower and concentrate users showed similar neurobehavioral patterns after acute cannabis use."
A University of Colorado at Boulder press release calls the paper "the first to assess the acute impact of cannabis among real-world users of legal market products" and says the findings "could inform everything from roadside sobriety tests to decisions about personal recreational or medicinal use."
Lawmakers and police departments who assume higher THC blood levels correlate with greater impairment, for example, may need to re-educate themselves on how to measure impaired driving. Consumers hoping that high-THC products will mean more mind-blowing highs, on the other hand, may ultimately be putting that extra THC—and the money spent on it—to waste.
"It raises a lot of questions about how quickly the body builds up tolerance to cannabis and whether people might be able to achieve desired results at lower doses," Bidwell said.
As more states have opened legal marijuana markets, high-potency concentrates have become more widely available. Critics of marijuana legalization, as well as some health experts, have worried that those products could unleash health hazards on both individual users and broader society. While the University of Colorado paper doesn't answer questions about potential long-term side effects of THC exposure, its findings indicate short-term impacts of concentrates don't necessarily warrant additional concern.
"People in the high concentration group were much less compromised than we thought they were going to be," said co-author Kent Hutchison, a professor of psychology and neuroscience at CU Boulder who also studies alcohol addiction. "If we gave people that high a concentration of alcohol it would have been a different story."
One reason that higher THC blood levels didn't translate to higher highs could be that the body's finite number of cannabinoid receptors, which THC molecules bind to, become saturated regardless of whether higher- or lower-THC products are used. Any excess THC in consumers' blood plasma, in that case, would be metabolized and not contribute to further impairment.
"Cannabinoid receptors may become saturated with THC at higher levels," the study says, "beyond which there is a diminishing effect of THC."
That's not to forget the "striking differences in blood levels" the study observed between the two groups of participants. Researchers cautioned that while short-term effects of higher-potency cannabis consumption don't seem to differ much from more traditional methods, we still don't know much about how elevated cannabinoid levels affect health over time.
"Does long-term, concentrated exposure mess with your cannabinoid receptors in a way that could have long-term repercussions?" asked Hutchison. "Does it make it harder to quit when you want to? We just don't know yet."
The controversy—and uncertainty—around how cannabis affects driver safety has long been a sticking point for legalization. And given the ongoing difficulty in associating THC levels with impairment, it's unlikely to be resolved anytime soon.
As legalization spreads, however, more and more studies are examining marijuana-related impairment. A study published last year found that drivers who tested at the legal limit in many states (2-5 nanograms THC per milliliter of blood) were statistically no more likely to cause a crash than people who had not consumed cannabis, concluding that "the impact of cannabis on road safety is relatively small at present time."
Earlier this month, Democratic leadership in a House committee introduced a bill that would require states with legal cannabis programs to consider creating programs "to educate drivers on the risks associated with marijuana-impaired driving and to reduce injuries and deaths resulting from individuals driving motor vehicles while impaired by marijuana."
A congressional report from a year earlier, however, suggested that much of the alarmism about cannabis-impaired driving was unfounded.
"Although laboratory studies have shown that marijuana consumption can affect a person's response times and motor performance," the Congressional Research Service wrote, "studies of the impact of marijuana consumption on a driver's risk of being involved in a crash have produced conflicting results, with some studies finding little or no increased risk of a crash from marijuana usage."
NORML Pushes Top Federal Health Official To Admit Criminalization Is More Harmful Than Marijuana
Proof Of Marijuana Use Discovered At Ancient Biblical Site In Israel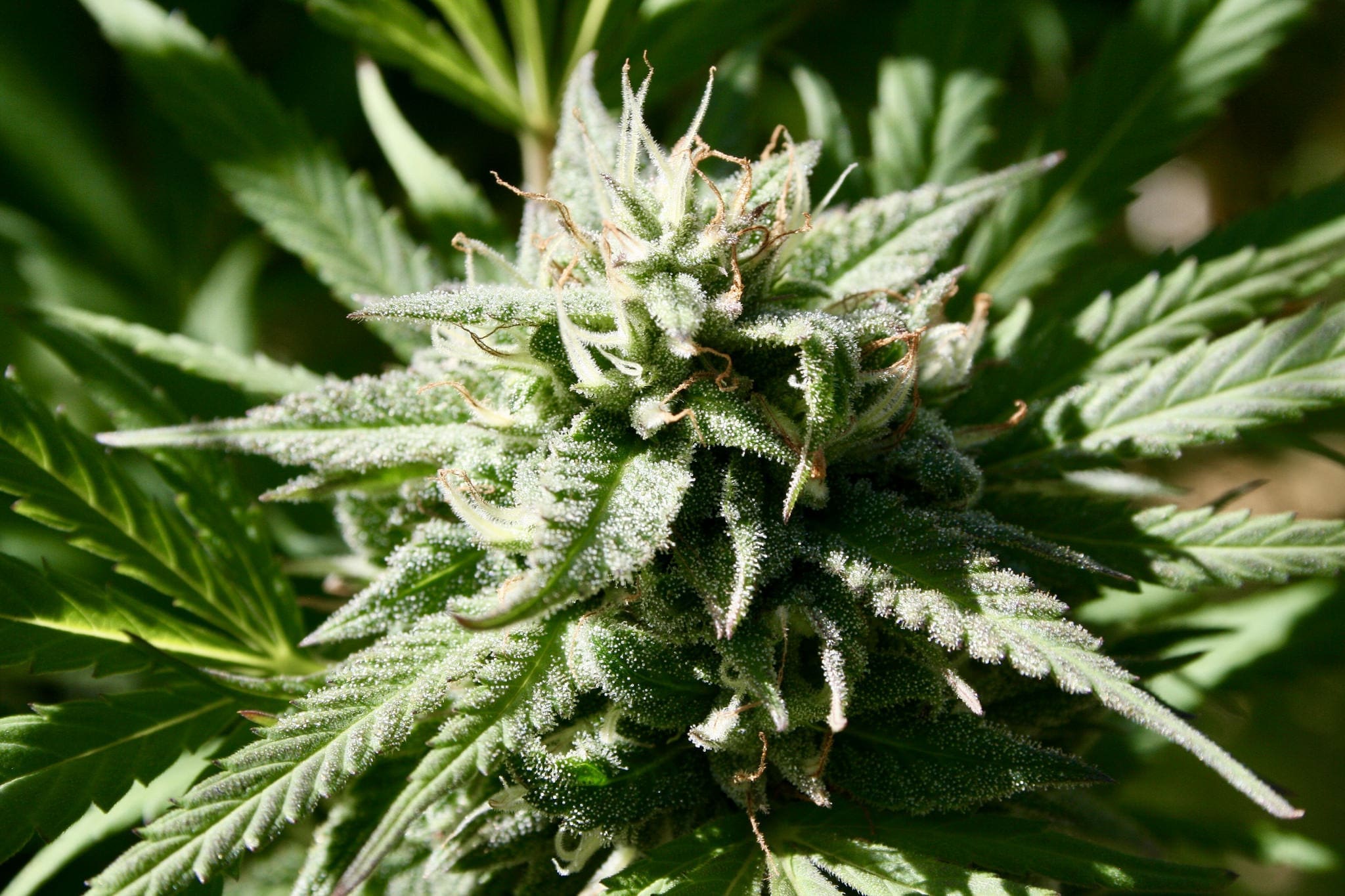 An ancient biblical tribe in Israel likely used marijuana to produce hallucinogenic effects as part of cultic rituals, according to a new study that identified cannabis resin on an alter in a shrine built around 750 BCE.
Two alters that appeared near the entrance of the "Holy of Holies" in the Judahite shrine were excavated about 50 years ago and now an analysis of the materials on top of the alters turned up evidence of marijuana combustion at the site.
The study, published Thursday in the journal Tel Aviv, states that "cannabis inflorescences were burnt there, conceivably as part of a ritual that took place in the shrine."
"It seems feasible to suggest that the use of cannabis on the Arad altar had a deliberate psychoactive role," the study concluded.
"Cannabis odors are not appealing," the researchers opined, "and do not justify bringing the inflorescences from afar. The frequent use of hallucinogenic materials for cultic purposes in the Ancient Near East and beyond is well known and goes back as early as prehistoric periods."
However, this is the first time physical evidence has been identified that indicates the tribe of Judah participated in marijuana-infused ceremonies. Evidence of frankincense being burned was also found at the site.
The team behind the study, from the Israel Museum and the Volcani Center, relied on two common methods of identifying cannabinoids: liquid chromatography and gas chromatography. They found components of marijuana known widely today such as THC, CBD, CBN and various terpenoids.
Researchers said it's unclear where the ancient tribe obtained cannabis, but they suspect that it "may have been imported from distant origins and were transported as dried resin (commonly known as hashish)."
To burn the marijuana and let out the smoke, it was apparently mixed with animal feces "to enable its mild heating," the study states.
"It seems likely that cannabis was used at Arad as a deliberate psychoactive, to stimulate ecstasy as part of cultic ceremonies," it continues. "If so, this is the first such evidence in the cult of Judah."
"The discovery of cannabis on the smaller altar was a surprise. Arad provides the earliest evidence for the use of cannabis in the Ancient Near East. Hallucinogenic substances are known from various neighboring cultures, but this is the first known evidence of hallucinogenic substance found in the Kingdom of Judah."
Eran Arie, a curator at the Israel Museum where the excavated shine is housed, told CNN that they "never thought about Judah taking part in these cultic practices."
"The fact that we found cannabis in an official cult place of Judah says something new about the cult of Judah," he said.
A separate study released last year documented how people from a diverse range of cultures have been using marijuana for thousands of years—in different forms and for different purposes. For example, cannabis was considered a "holy plant" in Tibet and was used in Tantric Buddhism to "facilitate meditations." It was also used in Arabic medicine to treat ear infections, skin diseases, flatulence, intestinal worms, neurological pain, fever and vomiting.
States With Medical Marijuana Laws Saw 20% Drop In Some Opioid Prescriptions
Photo courtesy of Brian Shamblen.