Federal Prosecutor Who Confessed To Using Medical Marijuana Won't Be Charged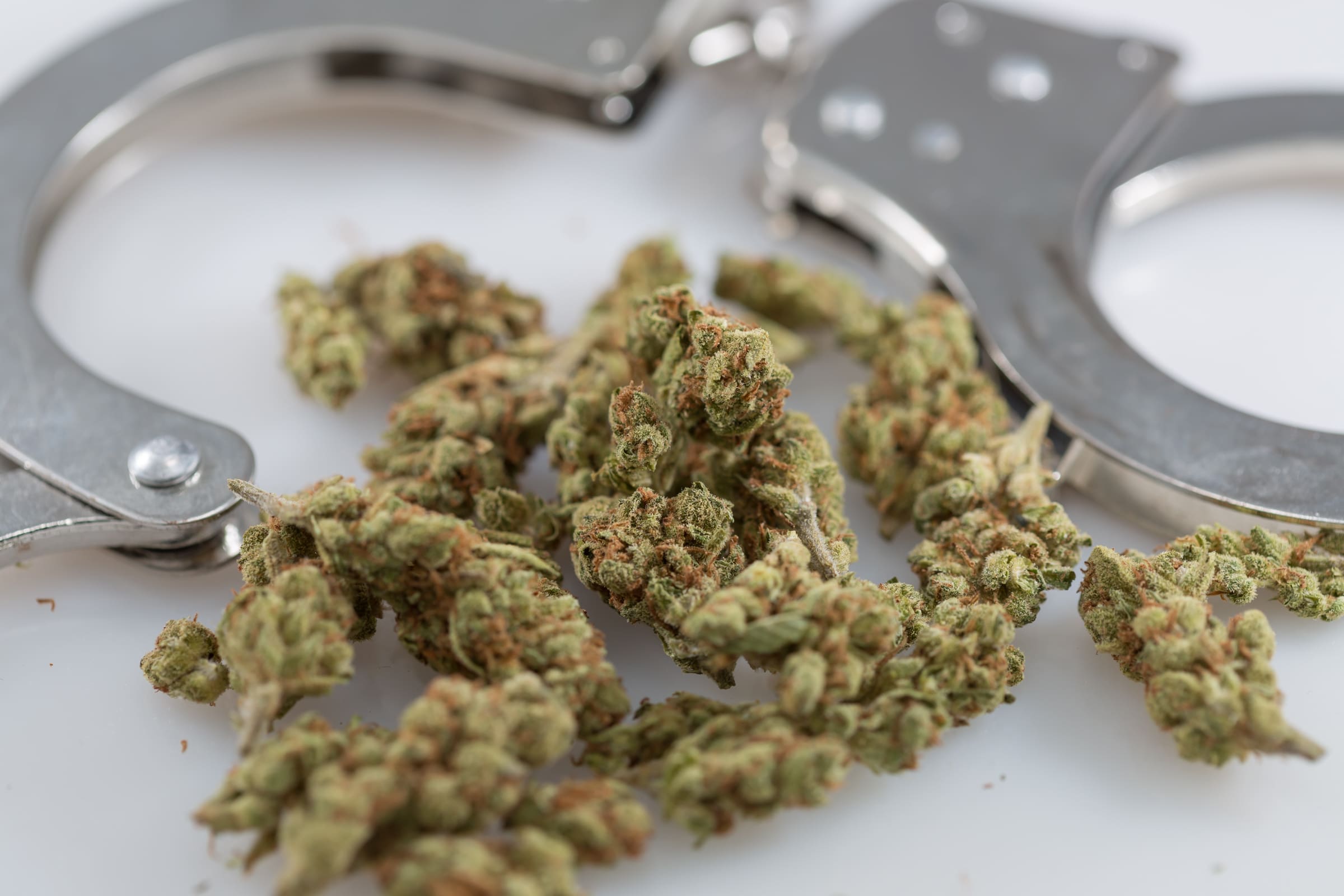 A federal prosecutor admitted to lying to the Department of Justice about using medical marijuana edibles to alleviate back pain, agency officials announced on Thursday.
The unnamed assistant United States attorney—the prosecutors who do the basic work in and out of courtrooms for Attorney General William Barr's deputies throughout the country's nearly 100 districts—admitted to having "possessed, transported, and consumed marijuana edibles" in August or September 2016, the Justice Department's Office of the Inspector General (DOJ OIG) stated in a short report.
The anonymous attorney made a "self-report" after the attorney's spouse threatened to tell DOJ officials that the attorney had lied on security-clearance forms that ask if an applicant has used controlled substances in the past seven years.
The attorney broke both state and federal law, but prosecutors for both local and federal law-enforcement "declined" to press charges, according to the OIG.
Whether the attorney will face any administrative punishment is now up to the Justice Department's Office of Professional Responsibility.
Depending on the state, it's highly likely that the attorney would not have been prosecuted for cannabis possession had he or she been a normal civilian.
With more and more states legalizing recreational marijuana as well as medical cannabis, recent marijuana-related cases prosecuted by federal authorities generally involve large-scale sales, weapons or other drugs.
Still, the hypocrisy of an employee of a law enforcement agency that to this day uses public resources to agitate against marijuana legalization engaging in prohibited conduct is obvious—especially to those still suffering the consequences of cannabis prohibition.
Federal prosecutors are required to fill out a questionnaire in order to obtain a security clearance. One of the questions on the Standard Form 86 (Questionnaire for National Security) inquires as to the applicant's drug-use history.
According to the OIG, the attorney came forward to confess that they—no identifying characteristics were released, including gender or location—had used cannabis after the attorney's spouse "threatened to call DOJ" to report that the attorney had lied on a form filed about six months after using the edibles.
In a subsequent interview with the OIG, the attorney initially claimed that the answers on the form declaring no controlled substance use was a mistake.
The attorney "lacked candor," the OIG said.
New OIG report about DOJ: Investigative Summary: Findings of Misconduct by an Assistant U.S. Attorney for Possessing, Transporting, and Consuming Marijuana Edibles; Falsely Denying Controlled Substance Use on a Se… https://t.co/qafuWVZQmK

— Oversight.gov (@OversightGov) May 30, 2019
In addition to violating state and federal drug laws, the attorney also broke federal law by lying on the form, according to the OIG.
During the first half of President Donald Trump's term, under then-Attorney General Jeff Sessions, the Justice Department took a bellicose stance towards cannabis and drug policy reform in the United States.
Sessions walked back some Obama-era reforms and declared that his attorneys should pursue the low-level drug crimes that had been largely de-prioritized under his predecessors.
However, neither Sessions nor DOJ appear to have accomplished much to slow marijuana legalization's momentum aside from injecting brief anxiety and uncertainty into the debate.
And current AG Barr recently told Congress that he would prefer reform at the federal level rather than the status quo where a patchwork of state laws contradicts federal law banning cannabis in nearly all its forms.
Federal Court Orders DEA To 'Promptly' Consider Marijuana Rescheduling…Or Else