Federal Court Dismisses Florida Ag Commissioner's Lawsuit On Medical Marijuana Patients' Gun Rights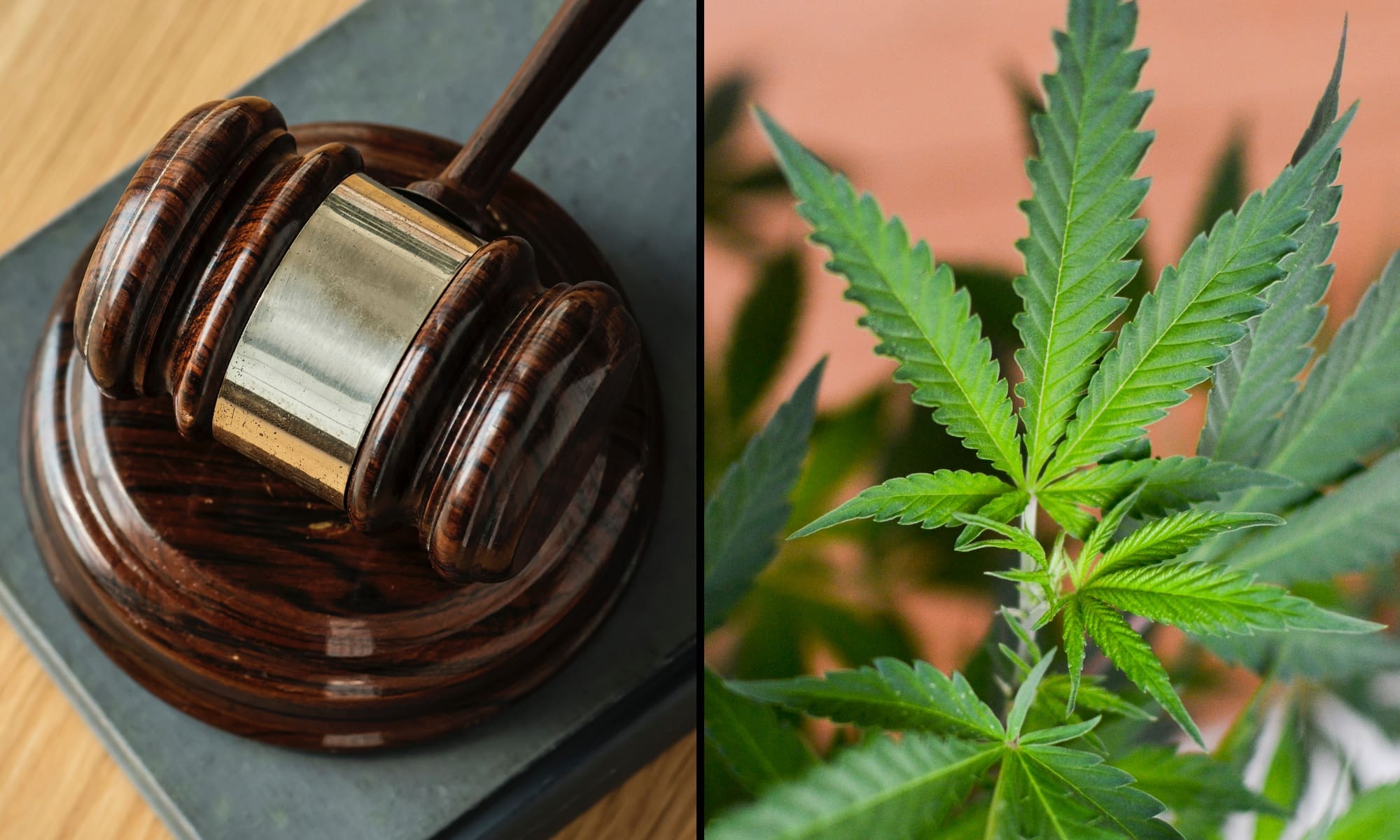 A federal judge on Friday dismissed a lawsuit from Florida's agriculture commissioner that challenged a ban on medical marijuana patients' rights to buy and possess firearms.
The case has extended over months, with attorneys for Commissioner Nikki Fried arguing that the federal firearms ban for cannabis patients is unconstitutional. An hearing on the the Biden administration's motion to dismiss was held last month.
But while Fried expressed optimism following the oral arguments, citing her legal team's "compelling" performance, a U.S. District Court for the Northern District of Florida judge ultimately disagreed, saying in a 22-page opinion that the plaintiffs "have standing but that their claims fail on the merits."
The gist of the Judge Allen Winsor's ruling is that he sided with the Justice Department's arguments that people who use marijuana, regardless of state law, are engaging in criminal activity at the federal level. And, therefore, there's precedent to deny them the right to have firearms.
The judge recognized that there's a congressional rider in place that prevents DOJ from using its funds to interfere in state medical cannabis programs. But it described the policy with specific parentheticals, saying "Congress has precluded the Department of Justice (for now) from prosecuting crimes that Congress (for now) chooses to maintain on the books" since the rider must be annually renewed.
"Regardless of whether Plaintiffs are prosecuted (or whether Congress allocates funds for their prosecution), possession of marijuana remains a federal crime," Judge Allen Winsor said. "The Rohrabacher-Farr Amendment at best precludes prosecution now; it does not forever bless Plaintiffs' actions."
One of the most controversial aspects of this case dealt with a recent U.S. Supreme Court ruling in a New York case where justices generally created a higher standard for policies that seek to impose restrictions on gun rights.
The ruling states that any such restrictions must be consistent with the historical context of the Second Amendment's original 1791 ratification.
DOJ responded earlier in the case by raising eyebrow-raising historical analogues to justify the federal ban by drawing parallels between medical cannabis patients and people who are mentally ill, panhandlers, Catholics and other groups that were previously deprived of the right to possess firearms.
Despite the pushback over those alleged analogues, the court said in its final ruling that the federal government's position had merit.
"Laws keeping guns from the mentally ill likewise flow from the historical tradition of keeping guns from those in whose hands they could be dangerous. Plaintiffs recoil at being compared to the mentally ill…but one does not have to label marijuana users mentally ill to recognize that both categories of people can be dangerous when armed," the judge wrote.
"Although the prohibition reaches those habitually using marijuana (even if not currently under the influence), habitual drug users are analogous to other groups the government has historically found too dangerous to have guns," he continued.
"At bottom, the historical tradition of keeping guns from those the government fairly views as dangerous—like alcoholics and the mentally ill—is sufficiently analogous to modern laws keeping guns from habitual users of controlled substances. This provides another justification for upholding the challenged laws."
Therefore, the "challenged laws are consistent with the history and tradition of this Nations' firearm regulation."
The court also contested the plaintiffs' challenge by saying that "unlawful drug users can regain their Second Amendment rights by simply ending their drug use."
Marijuana Moment reached out to Fried's office for comment, and a representative said they needed to consult with counsel before weighing in on the ruling.
In a September filing, DOJ seemed to partially back off its prior assertions that cannabis makes people more inclined toward violent crime in general, but it did say that those who consume marijuana are intrinsically too dangerous to own guns because they're breaking federal law, even if it's a misdemeanor offense.
Fried and others, in an earlier filing in the case, took issue with the department's insistence that medical marijuana patients are inherently dangerous, while still maintaining that people who drink alcohol have a lawful Second Amendment right because drinking is federally legal for adults.
DOJ's original motion for dismissal read as "insulting," Fried, a Democrat, told Marijuana Moment in August. "I think that they missed the ball here—and it's very disconcerting that this is the direction that they took."
Biden's Justice Department relied on arguments "as 'contradictory and unstable' as their overall marijuana policy," the plaintiff's last filing says, citing 2021 remarks about the state-federal cannabis conflict from conservative Supreme Court Justice Clarence Thomas.
With this latest court ruling, the current federal policy persists, making it so people are denied gun purchases if they're honest about their cannabis use while filling out a Bureau of Alcohol, Tobacco, Firearms and Explosives (ATF) background check form—regardless of state law.
President Joe Biden hasn't weighed in on the commissioner's lawsuit, but he did recently talk about the ATF policy in the context of a possible federal investigation into his son Hunter, who admitted in a memoir that he'd bought a gun while suffering from a substance misuse disorder.
"This thing about a gun—I didn't know anything about it," the president told CNN. "But turns out that when he made application to purchase a gun, what happened was he—I guess you get asked—I don't guess, you get asked a question, are you on drugs, or do use drugs?' He said no. And he wrote about saying no in his book."
"So, I have great confidence in my son," he said. "I love him and he's on the straight and narrow, and he has been for a couple years now. And I'm just so proud of him."
As Fried previously told Marijuana Moment, the lawsuit wasn't not about expanding gun rights, per se. It was a matter of constitutionality that she and other key allies in the gun reform movement feel would bolster public safety if the case ultimately goes in their favor.
Supporters of the lawsuit argue that the ATF requirement effectively creates an incentive for cannabis consumers to either lie on the form, buy a gun on the illicit market or simply forgo a constitutional right.
In 2020, ATF issued an advisory specifically targeting Michigan that requires gun sellers to conduct federal background checks on all unlicensed gun buyers because it said the state's cannabis laws had enabled "habitual marijuana users" and other disqualified individuals to obtain firearms illegally.
There have been previous efforts in Congress to specifically protect medical cannabis patients against losing their right to purchase and possess guns, but those efforts have not been enacted.
Read the federal court's ruling on the medical cannabis patients' gun rights lawsuit below: 
Biden Promotes His Marijuana Pardons Days Before The Election, But Reiterates Relief Is 'Just For Possession'
Photo elements courtesy of rawpixel and Philip Steffan.