Delaware legal cannabis bill gets majority support but fails (Newsletter: June 28, 2018)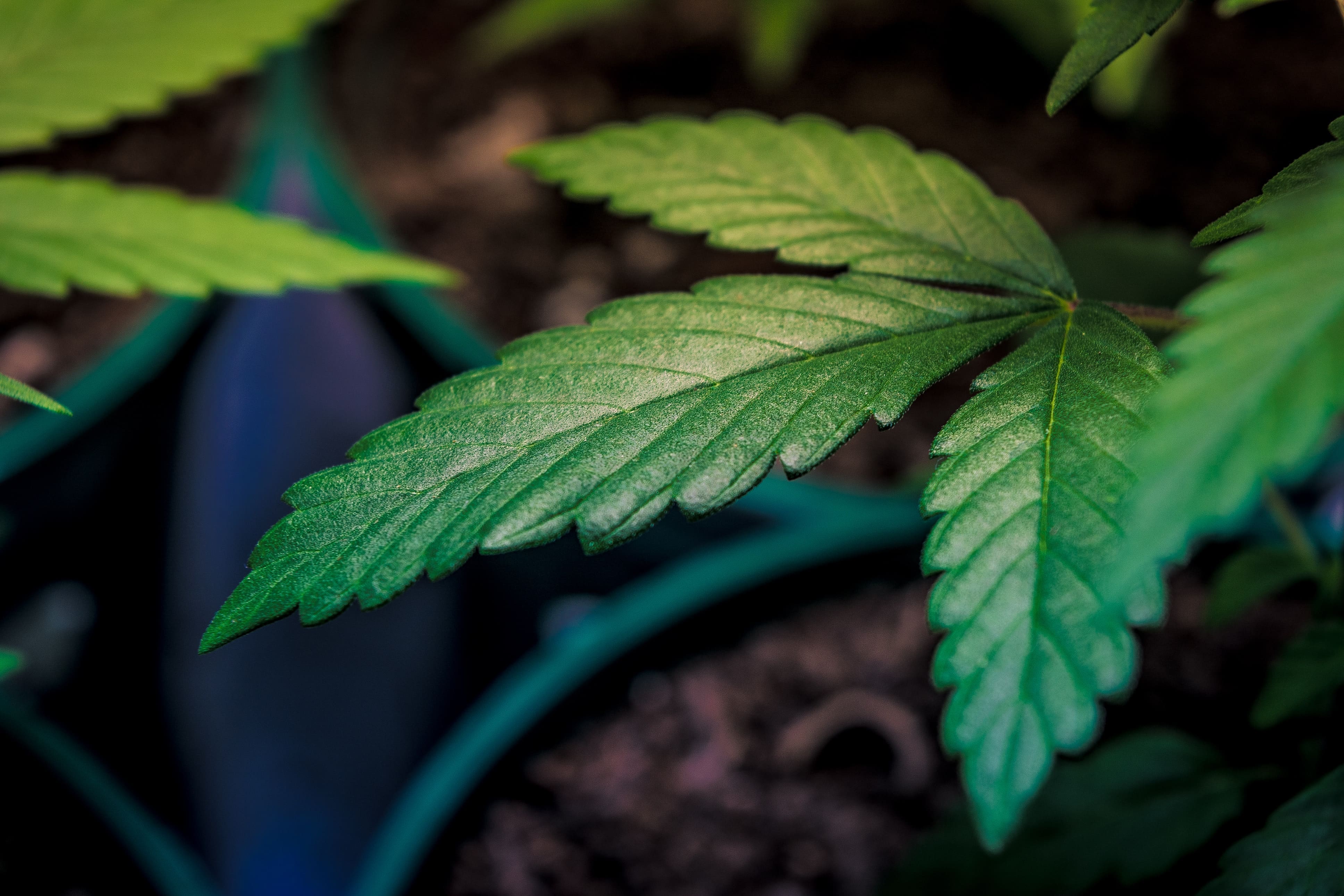 Schumer files marijuana bill; Senate could vote on hemp banking measure; How Oklahoma legalized & what's next
Subscribe to receive Marijuana Moment's newsletter in your inbox every weekday morning. It's the best way to make sure you know which cannabis stories are shaping the day.
Your support makes Marijuana Moment possible…

Heads up: I'll be taking a bit of "vacation" next week and the following week, so the newsletter might go out a little bit later in the day, and also be slightly thinner, than usual. I'll still be trying to send dispatches most days, but be advised that some days might be skipped.
Thankfully, Congress is also on recess next week, so there's not likely to be a lot of major legislative developments. That said, Kyle and I will still be aiming to publish stories on the Marijuana Moment website every day, so if there's big news, we will make sure you know about it.
And, if you don't already, follow us on Twitter so you don't miss anything throughout the week. I'm at @tomangell and Kyle is at @kylejaeger.

/ TOP THINGS TO KNOW

A majority of the Delaware House of Representatives voted to approve a marijuana legalization bill, but it did not get the 60% supermajority support needed to advance to the Senate.

U.S. Senate Minority Leader Chuck Schumer (D-NY) and three cosponsors introduced a bill that would deschedule marijuana, pay for conviction expungements and set aside funds for cannabis businesses owned by women and socially and economically disadvantaged people.

U.S. Senate Majority Leader Mitch McConnell (R-KY) spoke about his push to legalize hemp via the Farm Bill in a Senate floor speech.

U.S. Sen. Rand Paul (R-KY) filed a Farm Bill amendment that would protect banks that work with hemp businesses from being punished by federal authorities.

Here's a look at how Oklahoma ended up legalizing medical marijuana with all the odds stacked against supporters, and what happens next on the road to implementation.

/ FEDERAL

Congresswoman Colleen Hanabusa (D-HI) and Congresswoman Tulsi Gabbard (D-HI) criticized Hawaii Gov. David Ige's (D) announcement that he intends to veto legislation allowing medical cannabis as an opioid alternative.

U.S. Sen. Rob Portman (R-OH) again spoke on the Senate floor about opioid-laced marijuana.

Congressman Markwayne Mullin (R-OK) called Oklahoma's medical cannabis ballot measure "horrific."

Congresswoman Tulsi Gabbard (D-HI) said federal approval of a CBD drug "is a good first step and provides further evidence to the White House and Congress on why we need to end the ridiculous and destructive federal marijuana prohibition, as many states have done through legalizing medical and/or non-medical marijuana."

/ STATES

The Arizona Court of Appeals ruled that marijuana extracts are not protected under the state's medical cannabis law.

Massachusetts's attorney general tried to quell fears that her approval of a municipal marijuana moratorium would lead to widespread delays in legalization implementation.

Maine lawmakers passed a bill to expand medical cannabis caregiving and enact a municipal opt-in provision.

Tennessee Republican lawmakers are planning to file medical cannabis legislation named after President Trump next year.

North Dakota activists plan to submit signatures for a marijuana legalization ballot measure on July 9.

Oklahoma activists are collecting signatures for another medical cannabis ballot measure as well as a recreational marijuana legalization one.

A review concluded that an Arkansas business that was awarded a medical cannabis license appeared to have copied portions of its application from a competitor.

South Carolina's deadline for industrial hemp permits is Friday.

/ LOCAL

Las Vegas, Nevada officials are considering allowing marijuana consumption lounges.

The Cocoa Beach, Florida mayor supports decriminalizing marijuana.

/ INTERNATIONAL

The Canadian government released regulations to implement marijuana legalization.

The UK government announced details about its new review of medical cannabis's benefits and potential harms.

Lebanon is reportedly no longer prosecuting people for drug use.

Uruguay regulators approved the sale of marijuana-infused yerba mate.

/ ADVOCACY

Marijuana business leaders are providing most of the funding to a political action committee controlled by Congressman Carlos Curbelo (R-FL) that has the stated purpose of furthering "immigration reform" but which is doling out most of its contributions to anti-immigration hardliners.

Massachusetts marijuana legalization advocates held a press conference to criticize the state attorney general for signing off on lengthy local cannabis commerce moratoriums.

Prohibitionist organization Smart Approaches to Marijuana slammed the new cannabis bill filed by U.S. Sen. Chuck Schumer (D-NY).

/ OPINION & ANALYSIS

A poll found that 55% of Canadians want marijuana legalization delayed for up to a year.

Ohio State University law professor Douglas Berman suggests that the retirement of U.S. Supreme Court Justice Anthony Kennedy could potentially bolster future cases challenging the federal government's ability to interfere with state marijuana laws.

/ BUSINESS

A company that operates a chain of retail stores in Colorado that sell hydroponics equipment might not be able to win bankruptcy protection because its customers use the products to grow marijuana.

Ad Age looks at the growing number of CBD-infused products.
/ CULTURE

Basketball league The BIG3 is allowing players to use CBD medical cannabis.
Members of 311 and The Offspring appeared in a marijuana-infused Funny or Die video with cast members from Super Troopers.

The Late Show With Stephen Colbert had some fun with Oklahoma's legalization of medical cannabis.
Make sure to subscribe to get Marijuana Moment's daily dispatch in your inbox.