How Oklahoma Legalized Medical Marijuana, And What Happens Next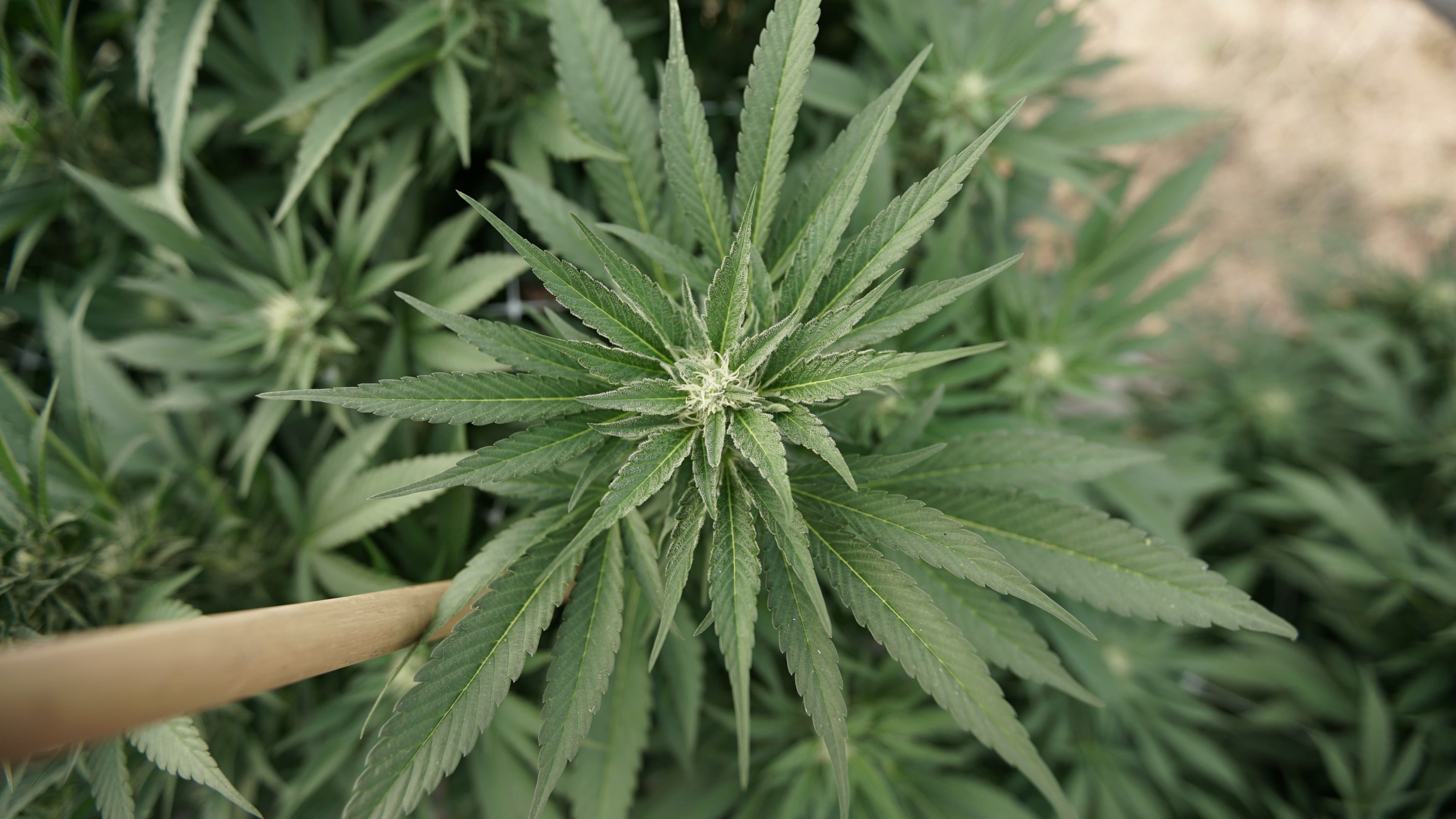 Voters in one of the reddest states in the nation approved one of the most far-reaching marijuana ballot measures on Tuesday, making Oklahoma the 30th state to legalize medical cannabis.
And while advocates and pro-legalization organizers in the state will tell you they weren't necessarily surprised by the results—with polls consistently showing majority support in the lead-up to Tuesday's vote, for example—the initiative's passage by a wide margin (57 percent to 43 percent) is still extraordinary.
In part, that's because of the political landscape of Oklahoma. The state hasn't voted for a Democratic presidential candidate since 1964, and its marijuana laws have historically reflected a staunch, prohibitionist mindset. Just four years ago, getting caught consuming cannabis in public twice could land you in prison for up to a decade.
But perhaps even more impressively, the initiative was decisively approved—during a midterm primary election—in spite of the fact that committees in support of State Question 788 were outspent by committees opposed to the measure six-to-one. According to the latest campaign finance records, Oklahomans for Health, which played a leading role in support of the initiative, and Yes On 788 spent a total of about $155,000 during their campaigns based on the latest campaign finance disclosure statements submitted June 26.
Committees opposed to the initiative, Oklahomans Against 788 and SQ Is NOT Medical spent a total of about $920,500 on their anti-legalization campaigns, some of which was used for television advertising against the measure. Supporters, on the other hand, did not have enough funds to go on the air with their message.
Chip Paul, chairman of Oklahomans for Health, told Marijuana Moment that the group's minimal spending "speaks volume for liberty, freedom, unity… because Oklahoma united around this and made it happen."
There are no words to explain the pure joy that the organizers felt last night, so I can only imagine how happy those who NEEDED medical marijuana to function and to live happy and healthy lives feel at the news. Do not forget the things that can happen when we organize together.

— Yes on 788 (@yeson788) June 27, 2018
"It's really a neat thing to be a part of and just to see—and man does it threaten the powers that be," Paul said. "You look at the list of who was against us and it was churches, hospitals, physicians, chambers of commerce, big industry—basically everybody who you could identify as the old guard, so to speak."
"When the people rise up and do something on their own, it does threaten the establishment."
Unlike pro-legalization campaign committees advancing reform bids in many past state-level elections, Oklahomans for Health did not receive financial contributions from national advocacy groups such as Marijuana Policy Project or the Drug Policy Alliance. Paul said it was better that way because "it means more if we do this for $0 or $10,000."
Another element of the group's campaign efforts involved strategically avoiding divisive, partisan politics. While the initiative itself has been characterized as "liberal" because it doesn't include a list of limited medical conditions that qualify individuals for cannabis, the issue at hand is increasingly bipartisan. A recent survey from the progressive think tank Center for American Progress found a record 68 percent of Americans favor recreational legalization, including 57 percent of Republicans. Support for medical marijuana legalization is even higher, with 93 percent of Americans in agreement that patients should be able to legally access the plant.
"For the most, we've managed to rise above things that would divide us," Paul said.
Representatives from one of the leading groups that opposed SQ 788 did not respond to a request for comment by the time of publication. In a statement, the committee said members were "obviously disappointed by the outcome," but that they "respect the will of the voters," News9 reported.
What are the next steps for legal medical cannabis in Oklahoma?
Earlier this month, Oklahoma Gov. Mary Fallin (R) said that she would arrange a special session with lawmakers to establish a regulatory system for the state's new medical cannabis program in the event of the proposal's passage. She restated her concerns about the initiative in a statement released shortly after the vote was called Tuesday night, arguing that the measure is "written so loosely that it opens the door for basically recreational marijuana."
"I will be discussing with legislative leaders and state agencies our options going forward on how best to proceed with adding a medical and proper regulatory framework to make sure marijuana use is truly for valid medical illnesses."
I will be discussing with legislative leaders and state agencies our options going forward on how best to proceed with adding a medical and proper regulatory framework to make sure marijuana use is truly for valid medical illnesses. https://t.co/CDLlhjb2fd

— Governor Mary Fallin (@GovMaryFallin) June 27, 2018
A date for the special session has not been set yet, but some lawmakers such as House Majority Leader Jon Echols (R) have suggested that applications for cultivation and dispensary licenses could be sent out as early as September.
"The citizens of the state have decided that they are in support of this law, so there aren't necessarily any changes that need to be made," he told News9.
Other officials expressed disappointment in the decision of Oklahoma voters to move forward with marijuana legalization. Congressman Markwayne Mullin (R) described the initiative as "horrific" and said "I totally disagree with the direction it took."
.@RepMullin on Oklahoma voting to legalize medical marijuana: "I think its horrific. I totally disagree with the direction it took." @KTULNews #C2C pic.twitter.com/1ROLykrd73

— C2C Sinclair (@SBGC2C) June 27, 2018
Oklahoma's interim health commissioner, Tom Bates, said the rules outlining the state's medical marijuana program "will be ready according to the requirements of the law, which is scheduled to go into effect 60 days after passage," the Associated Press reported. He added that the state Board of Health will consider "emergency rules" on July 10—and that information about applications for licenses will go out by July 26.
For its part, regulators at the Oklahoma Medical Marijuana Authority (OMMA) announced in a statement that they are effectively prepared to move forward after creating a regulatory framework over the past three months. The state agency said it would "begin accepting applications no later than August 25."
"The application process will be available at the required time and will be enhanced in the coming months to make it more efficient for all interested parties," OMMA wrote. "It may take some time to fully implement all of the steps recommended in preparation for this new program, but we will continue to work to meet the letter of the law and to protect the health and safety of all Oklahomans."
Voters In Two States Nominate Marijuana Legalization Supporters for Governor
Photo courtesy of Chris Wallis // Side Pocket Images.