How Oklahoma Legalized Medical Marijuana, And What Happens Next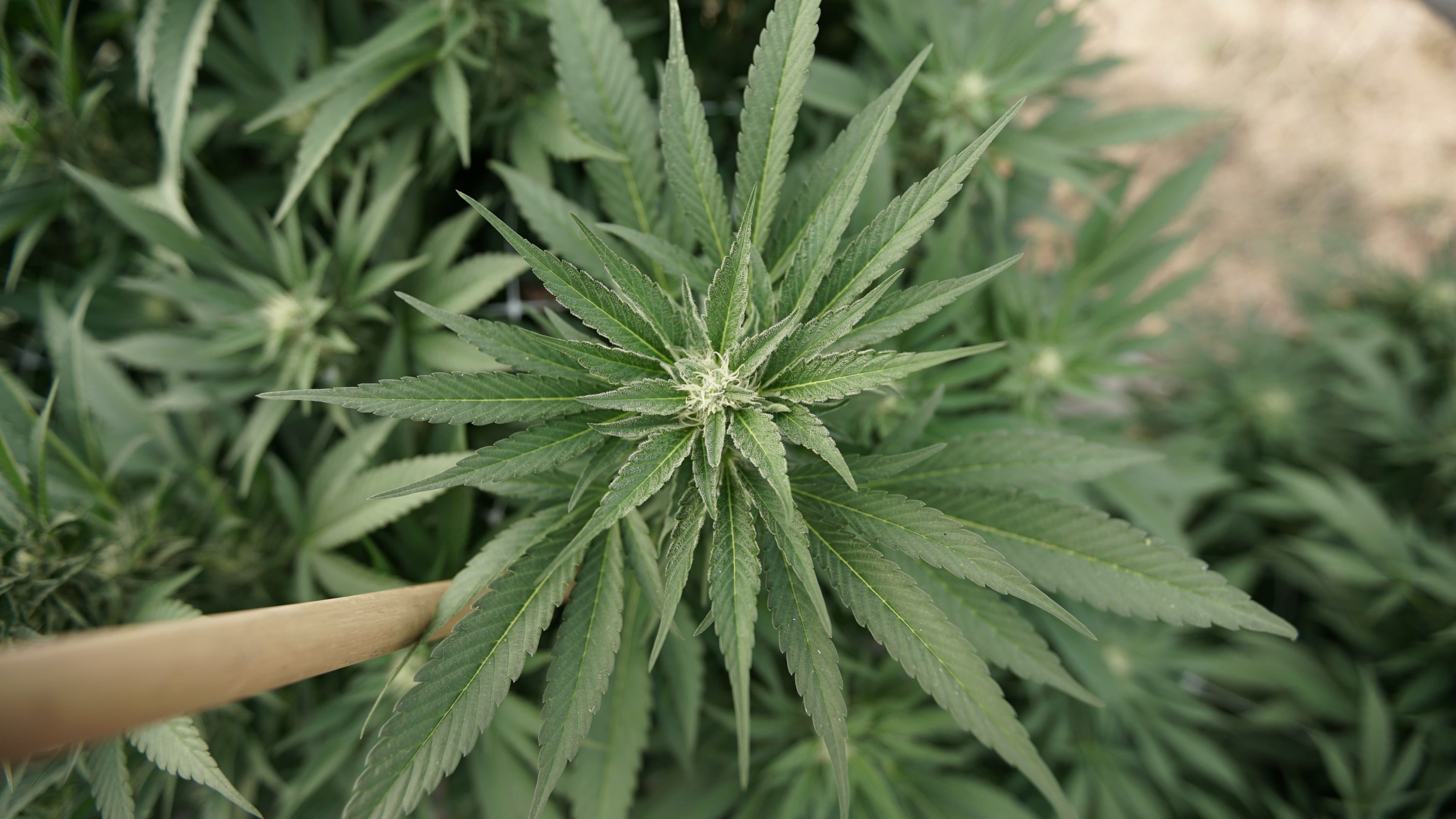 Voters in one of the reddest states in the nation approved one of the most far-reaching marijuana ballot measures on Tuesday, making Oklahoma the 30th state to legalize medical cannabis.
And while advocates and pro-legalization organizers in the state will tell you they weren't necessarily surprised by the results—with polls consistently showing majority support in the lead-up to Tuesday's vote, for example—the initiative's passage by a wide margin (57 percent to 43 percent) is still extraordinary.
In part, that's because of the political landscape of Oklahoma. The state hasn't voted for a Democratic presidential candidate since 1964, and its marijuana laws have historically reflected a staunch, prohibitionist mindset. Just four years ago, getting caught consuming cannabis in public twice could land you in prison for up to a decade.
But perhaps even more impressively, the initiative was decisively approved—during a midterm primary election—in spite of the fact that committees in support of State Question 788 were outspent by committees opposed to the measure six-to-one. According to the latest campaign finance records, Oklahomans for Health, which played a leading role in support of the initiative, and Yes On 788 spent a total of about $155,000 during their campaigns based on the latest campaign finance disclosure statements submitted June 26.
Committees opposed to the initiative, Oklahomans Against 788 and SQ Is NOT Medical spent a total of about $920,500 on their anti-legalization campaigns, some of which was used for television advertising against the measure. Supporters, on the other hand, did not have enough funds to go on the air with their message.
Chip Paul, chairman of Oklahomans for Health, told Marijuana Moment that the group's minimal spending "speaks volume for liberty, freedom, unity… because Oklahoma united around this and made it happen."
There are no words to explain the pure joy that the organizers felt last night, so I can only imagine how happy those who NEEDED medical marijuana to function and to live happy and healthy lives feel at the news. Do not forget the things that can happen when we organize together.

— Yes on 788 (@yeson788) June 27, 2018
"It's really a neat thing to be a part of and just to see—and man does it threaten the powers that be," Paul said. "You look at the list of who was against us and it was churches, hospitals, physicians, chambers of commerce, big industry—basically everybody who you could identify as the old guard, so to speak."
"When the people rise up and do something on their own, it does threaten the establishment."
Unlike pro-legalization campaign committees advancing reform bids in many past state-level elections, Oklahomans for Health did not receive financial contributions from national advocacy groups such as Marijuana Policy Project or the Drug Policy Alliance. Paul said it was better that way because "it means more if we do this for $0 or $10,000."
Another element of the group's campaign efforts involved strategically avoiding divisive, partisan politics. While the initiative itself has been characterized as "liberal" because it doesn't include a list of limited medical conditions that qualify individuals for cannabis, the issue at hand is increasingly bipartisan. A recent survey from the progressive think tank Center for American Progress found a record 68 percent of Americans favor recreational legalization, including 57 percent of Republicans. Support for medical marijuana legalization is even higher, with 93 percent of Americans in agreement that patients should be able to legally access the plant.
"For the most, we've managed to rise above things that would divide us," Paul said.
Representatives from one of the leading groups that opposed SQ 788 did not respond to a request for comment by the time of publication. In a statement, the committee said members were "obviously disappointed by the outcome," but that they "respect the will of the voters," News9 reported.
What are the next steps for legal medical cannabis in Oklahoma?
Earlier this month, Oklahoma Gov. Mary Fallin (R) said that she would arrange a special session with lawmakers to establish a regulatory system for the state's new medical cannabis program in the event of the proposal's passage. She restated her concerns about the initiative in a statement released shortly after the vote was called Tuesday night, arguing that the measure is "written so loosely that it opens the door for basically recreational marijuana."
"I will be discussing with legislative leaders and state agencies our options going forward on how best to proceed with adding a medical and proper regulatory framework to make sure marijuana use is truly for valid medical illnesses."
I will be discussing with legislative leaders and state agencies our options going forward on how best to proceed with adding a medical and proper regulatory framework to make sure marijuana use is truly for valid medical illnesses. https://t.co/CDLlhjb2fd

— Governor Mary Fallin (@GovMaryFallin) June 27, 2018
A date for the special session has not been set yet, but some lawmakers such as House Majority Leader Jon Echols (R) have suggested that applications for cultivation and dispensary licenses could be sent out as early as September.
"The citizens of the state have decided that they are in support of this law, so there aren't necessarily any changes that need to be made," he told News9.
Other officials expressed disappointment in the decision of Oklahoma voters to move forward with marijuana legalization. Congressman Markwayne Mullin (R) described the initiative as "horrific" and said "I totally disagree with the direction it took."
.@RepMullin on Oklahoma voting to legalize medical marijuana: "I think its horrific. I totally disagree with the direction it took." @KTULNews #C2C pic.twitter.com/1ROLykrd73

— C2C Sinclair (@SBGC2C) June 27, 2018
Oklahoma's interim health commissioner, Tom Bates, said the rules outlining the state's medical marijuana program "will be ready according to the requirements of the law, which is scheduled to go into effect 60 days after passage," the Associated Press reported. He added that the state Board of Health will consider "emergency rules" on July 10—and that information about applications for licenses will go out by July 26.
For its part, regulators at the Oklahoma Medical Marijuana Authority (OMMA) announced in a statement that they are effectively prepared to move forward after creating a regulatory framework over the past three months. The state agency said it would "begin accepting applications no later than August 25."
"The application process will be available at the required time and will be enhanced in the coming months to make it more efficient for all interested parties," OMMA wrote. "It may take some time to fully implement all of the steps recommended in preparation for this new program, but we will continue to work to meet the letter of the law and to protect the health and safety of all Oklahomans."
Voters In Two States Nominate Marijuana Legalization Supporters for Governor
Photo courtesy of Chris Wallis // Side Pocket Images.
Border Patrol Reflects On Feds' Friendlier Historical Approach To Marijuana
Canada's decision to legalize marijuana nationwide has stoked concerns that its citizens traveling across the U.S. border will risk temporary detention or even permanent visitation bans if they fess up having ever consumed cannabis, or even working in the industry.
Enforcement officials have told reporters that there's no travel policy change in light of Canada's end of prohibition, emphasizing that it remains illegal to bring cannabis across the border under federal law. Violating the policy "could potentially result in seizure, fines, and apprehension," U.S. Customs and Border Protection (CBP) said in a recent statement.
But let's take you back to a simpler time, courtesy of CBP.
"Did You Know… Marijuana Was Once a Legal Cross-Border Import?"
That's the title of a 2015 blog post published by the federal agency—which seems to have gone mostly unnoticed until now—recalls how cannabis was historically recognized as a legal import by the government.
"One hundred years ago, the federal government was not overly concerned with marijuana, the common name for the Cannabis sativa L. plant," the feds' post reads.
Through the mid-1930s, the plant flew under the government's radar, despite the fact that "several state governments and other countries had banned the drug."
"The U.S. government hesitated, in part because therapeutic uses of Cannabis were still being explored and American industry profited from commercial applications of hemp fiber, seeds and oil."
That all changed in the decades to come—first with the 1937 Marihuana Tax Act, which imposed taxes and regulations on cannabis imports, cultivation, distribution and possession, and then with full prohibition under the Nixon administration.
Up until that point, the Customs Agency Service (later rebranded as CBP) didn't put too much stock in pot. Just before the Marihuana Tax Act passed, the agency described its cannabis policy here:
"Marihuana may be cultivated or grown wild in almost any locality. Inasmuch as this drug is so readily obtained in the United States, it is not believed to be the subject of much organized smuggling from other countries."
It seems like pretty basic supply and demand, but federal prohibition changed the equation. Suddenly, marijuana wasn't "so readily obtained" in the country—and even simple possession carried serious criminal penalties—so the legal supply dried up. In the absence of legal access, criminal organizations swooped in to meet the demand for marijuana in the United States.
Ergo…
"Today, however, marijuana trafficking is a major concern of CBP, Immigration and Customs Enforcement and the Drug Enforcement Administration," CBP wrote. "Well over 3 million pounds of 'pot' were confiscated at our borders in 2011, making an impact on this multibillion-dollar illegal enterprise."
The more you know!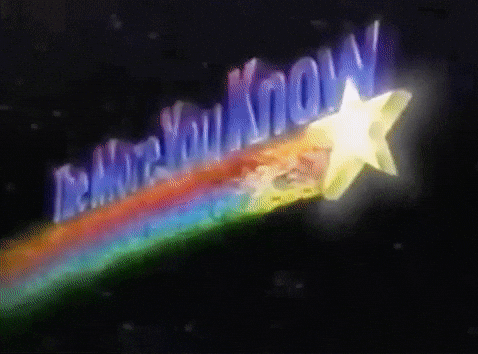 Here Are The DEA's Newest Slang Terms for Marijuana: 'Shoes,' 'My Brother' And More
Photo courtesy of Gerald Nino, U.S. Department of Homeland Security.
Why Congressional Democrats Deleted Their Anti-Marijuana Tweet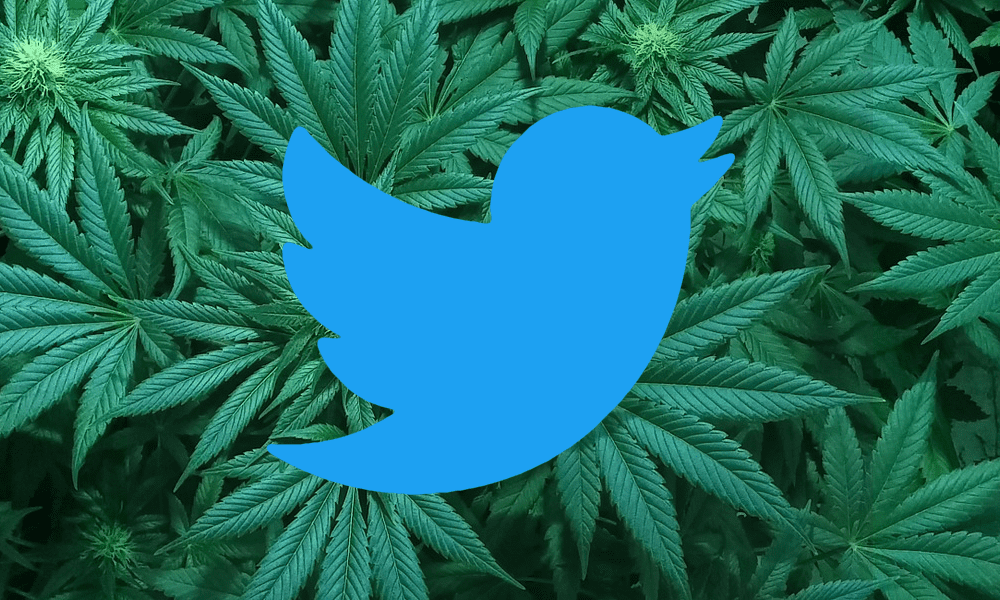 A Democratic organization tasked with regaining the party's control of the U.S. House of Representatives tweeted a bizarre anti-marijuana attack on a politically vulnerable Republican congressman this week, but the group meekly walked back the comments after being called out about it…by me and some of the lawmakers it represents.
It started with a tweet, posted on Monday by the Democratic Congressional Campaign Committee (DCCC).
"GOP Rep. Dana Rohrabacher…has a 'cult-like fixation on marijuana,'" the supposedly progressive group tweeted, quoting an article from conservative magazine National Review bashing the California congressman.
"It's why [Democratic opponent] @HarleyRouda needs your help flipping this seat Clinton won from #RedToBlue," the party organ added.
I was immediately struck by the tweet when I saw it minutes after it was posted. The vast majority of Democratic voters support marijuana legalization, as do all of the party's U.S. senators who are thought to be weighing 2020 presidential campaigns.
Whenever Rohrbacher's amendment to protect state medical cannabis laws from federal interference has reached the House floor, the overwhelming majority of Democratic lawmakers have consistently voted for it.
"There are a lot of reasons why Democrats and progressives would wish for Rohrabacher to lose his reelection fight, aside from the fact that 'flipping this seat from red to blue' could make the difference in determining which party controls the House come January. But marijuana is not one of them," I wrote in a Los Angeles Times op-ed on Thursday.
"The Democratic committee could have highlighted Rohrabacher's position that homeowners should have the right to refuse to sell property to gay people — something mentioned by National Review in the same sentence as that cannabis quip. Or his position on climate change. Or healthcare.
"Rep. Earl Blumenauer (D-Ore.), who has cosponsored many marijuana measures with Rohrabacher, told me in an emailed statement that the campaign committee's tweet was 'stupid,' adding that he expressed those sentiments directly to the organization itself."
Hours after the publication of my piece, DCCC has deleted the offending tweet, without comment.
In addition to Blumenauer's public blasting of the organization's tweet in my op-ed, at least one other Democratic congressman raised the issue during the party's House Steering and Policy Committee on Thursday, a lawmaker who was in the room, but wished not to be named, told me.
"Pure bad karma and politics," the legislator said, of the DCC tweet.
Indeed, beyond just Democrats, a growing majority of voters overall, as well independents and even Republicans specifically now support legalization.
California's 2016 legal cannabis measure won by a significant margin in Rohrabacher's district, so it's somewhat of a mystery as to why Democrats thought attacking him over his leadership on the issue was a smart strategy to win back the seat.
Rohrabacher himself seemed to revel in the Democrats' stepping in it and having to walk back their attack.
Rouda/Pelosi allies scramble 2 delete false attack on my record, as they struggle to sell their big gov/high tax agenda #ca48

— Dana Rohrabacher (@DanaRohrabacher) July 12, 2018
GOP pollster Frank Luntz chimed in, too.
The only times Dana Rohrabacher's #CA48 challenger has tweeted about marijuana was to mock his support of legalization. pic.twitter.com/v5iBTJvXF1

— Frank Luntz (@FrankLuntz) July 12, 2018
American support for marijuana legalization:

• 57% of Republicans
• 77% of Democrats
• 62% of independentshttps://t.co/xfThxjhe11

— Frank Luntz (@FrankLuntz) July 12, 2018
One fun note that I didn't have space to include in my LA Times op-ed is the fact that DCCC's own chairman, Congressman Ben Ray Luján (D-NM), himself voted three times on the House floor in favor of Rohrabacher's medical cannabis amendment and even backed a broader measure from Congressman Tom McClintock (R-CA) that would have protected state recreational marijuana laws from federal interference.
Democrats should be campaigning on, instead of attacking, marijuana law reform.
Unless they want to remain the minority party.
Major Alcohol Association Endorses States' Rights To Legalize Marijuana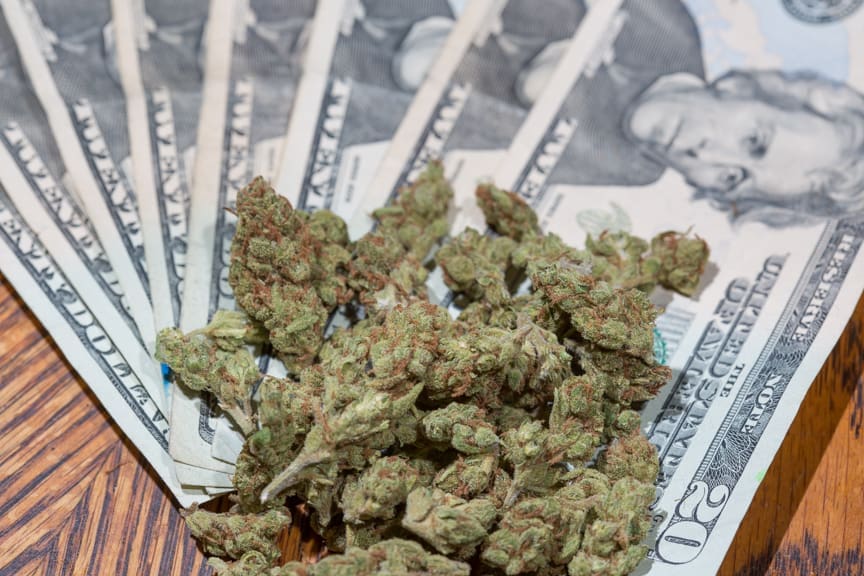 For the first time ever, a major alcohol association has come out in support of ending federal marijuana prohibition so that states can legalize cannabis without interference.
The Wine & Spirits Wholesalers of America (WSWA) announced "an official policy position in favor of a state's right to establish a legal, well-regulated, adult-use cannabis marketplace," in a press release on Thursday.
Today, we became the first and only beverage alcohol association to announce our position in favor of a state's right to establish a legal, well-regulated, adult-use #cannabis marketplace. Read our full statement: https://t.co/0rHHN3aEzU

— WSWA (@WSWAMedia) July 13, 2018
The announcement represented a significant departure from the association's past statements on marijuana reform. Just two years ago, WSWA said in a sponsored advertisement that it was "neutral on the issue of legalization," going on to caution congressional officials about the "dangers associated with the abuse and misuse of marijuana," including drug-impaired driving.
Now the alcohol trade group is singing a different tune.
"The legal cannabis market continues to expand in the United States, generating $7.2 billion in economic activity in 2016," Thursday's press release reads. "WSWA believes that, similar to alcohol, the federal government should give states the power to legalize cannabis, but should ensure they meet an appropriate regulatory threshold."
"Eight decades ago, Americans acknowledged that the Prohibition of alcohol was a failed policy. The state-based system of regulation, adopted after Prohibition, created a U.S. beverage alcohol market that is the safest, most competitive and best regulated in the world." — WSWA Acting Executive Vice President for External Affairs Dawson Hobbs
WSWA went on to outline 13 policies it recommended for states that legalize recreational marijuana.
A minimum age of 21 for purchase, possession and use, along with penalties for providing cannabis to minors;
Establishment of Driving Under the Influence impaired driving standards;
Licensing of producers, processors, distributors and retailers; Policies to prevent vertical monopoly/integration;
Hours and days of sale parity with beverage alcohol;
Tax collection and enforcement; Measures to prevent diversion of cannabis to other states;
Restrictions on sale/common carrier delivery;
Labeling requirements that include potency and health requirements;
Testing of formulas to ensure product purity and consistency;
Advertising restrictions designed to discourage underage access and promote responsible consumption;
Restrictions on health claims on packaging;
Establishment of a designated agency overseeing cannabis industry regulation in each state;
Penalties for licensee violations on par with the state's alcohol regulations;
and Regulations that ensure all products in market can be tracked/traced to source processor/producer.
So what changed from two years ago?
While the group's sudden embrace of local cannabis legalization efforts might strike some as odd given the intrinsic, competitive dynamic that's developed between alcohol and marijuana interests, one aspect of the press release reveals how the broader booze industry could stand to profit:
"Legalization should include regulations that set age restrictions on buyers, as well as license and regulate the supply chain of cannabis, including growers, distributors, retailers and testing laboratories." [Emphasis added.]
In other words, marijuana legalization might take a bite out of alcohol sales—as recent studies have shown—but the cannabis industry has diverse roles for various players to fill. Ancillary operators such as distributors now working under the current three-tier model for alcohol could be used in states with legal, regulated marijuana markets.
Hobbs denied that the association was trying to help the alcohol industry cash in on legal cannabis during an interview with Fox Business on Thursday.
"No, what we're talking about is just creating a pathway for states to have federal recognition of legalization by enacting appropriate regulation that creates a safe and reliable marketplace," Hobbs argued. He also said that the association wouldn't be lobbying Attorney General Jeff Sessions to take action on federal marijuana policy, but rather the group's focus would be on Congress.
Marijuana Moment reached out to WSWA for comment, but a representative was not immediately available.
What remains to be seen is whether other alcohol associations will follow suit. After all, a handful of alcohol interests, including the Arizona Wine and Spirits Wholesale Association and the Boston Beer Company donated to campaigns opposing legalization efforts during the 2016 election.
With this latest development from a major alcohol association, it seems the industry is conceding: If you can't beat 'em, join 'em.
Another encouraging signal of cannabis becoming ever more established and mainstream. https://t.co/uJtNBiTd9k

— Earl Blumenauer (@repblumenauer) July 14, 2018
Cuomo Administration Report Backs Marijuana Legalization In New York