DEA Claims Federal Hemp Legalization Is Complicating Marijuana Enforcement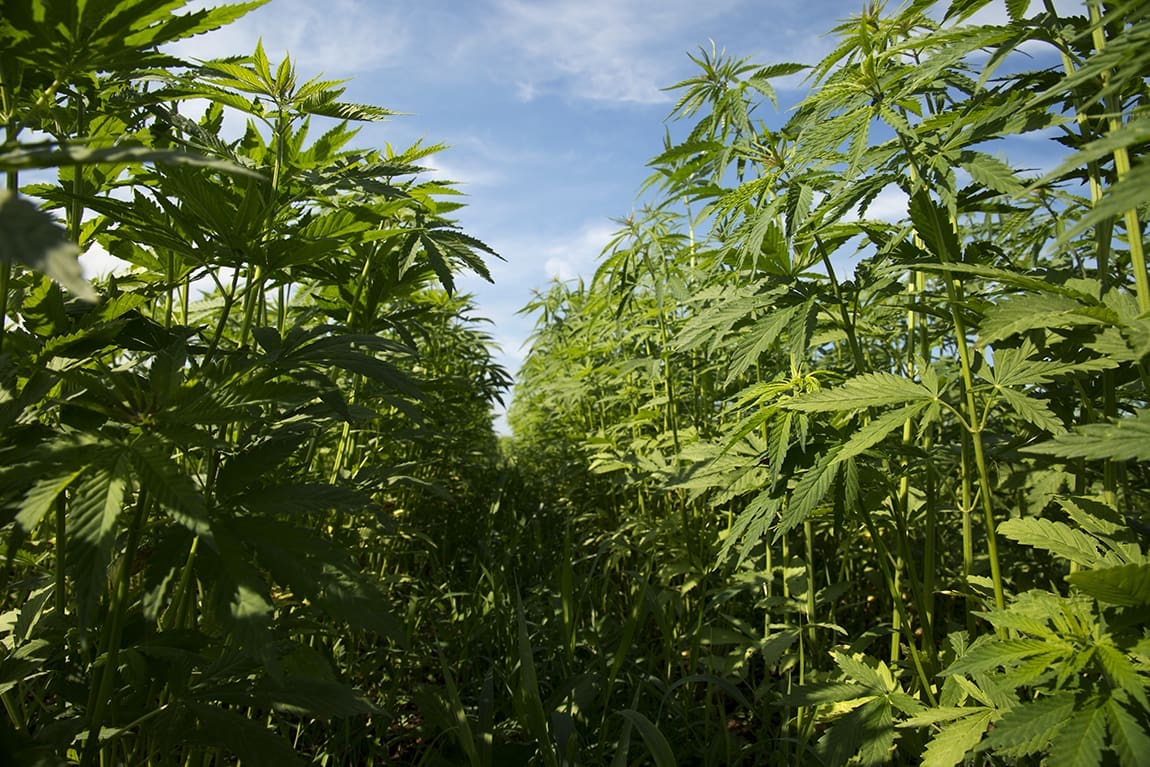 The Drug Enforcement Administration (DEA) says the federal legalization of hemp is creating law enforcement complications, claiming that the policy is giving cover to criminal organizations that traffic in still-illegal marijuana.
In its annual National Drug Threat Assessment report published on Tuesday, the agency gave a critical take on the bipartisan legislative move to stop criminalizing the crop—departing from the position of other agencies like the U.S. Department of Agriculture (USDA), which is overseeing the implementation of regulations for hemp.
"The 2018 Farm Bill legalizing hemp production at the federal level has further challenged law enforcement, particularly in states that legalized marijuana," DEA said. "For example, investigations in some states in which marijuana production is legal under state law have revealed a significant number of hemp businesses and grow operations that are owned and operated by members of [drug trafficking organizations] illegally producing and trafficking marijuana."
"According to law enforcement officials, traffickers use their state-issued hemp documentation as cover for large-scale marijuana grows and marijuana loads transported across state lines," it continues. "Additionally, large hemp grows are sometimes used to hide marijuana plants interspersed throughout the hemp plants."
The report is short on details, however, instead vaguely citing investigations and law enforcement accounts of such activity. But the narrative offers some insight into why DEA, according to USDA's former secretary, resisted hemp legalization and influenced rulemaking to make regulations more restrictive than stakeholders had hoped and that lawmakers intended.
Former Agriculture Secretary Sonny Perdue said last year that DEA "really didn't like the whole program to begin with," referring to the crop's legalization, and USDA "had some pushback from DEA" when it was crafting rules for the market.
Jim Higdon, chief communications officer of the Kentucky-based Cornbread Hemp, told Marijuana Moment that, in the new report, it "seems the DEA is saying that they can no longer enforce the cannabis prohibition because hemp is legal."
"If that's the case, then the only solution is to further legalize cannabis to take the business away from criminals," he said. "When cannabis is legal, these DEA concerns will no longer be a problem."
To that point, the report noted a significant decrease in illicit marijuana seizures along the southern border amid the growing state-level legalization movement. Those seizures have "decreased more than 81 percent since 2013," DEA said.
The agency also notes that "total gross weight nationwide marijuana seizures declined by 30 percent from 441,037 kilograms in 2018 to 309,012 kilograms in 2019."
"Overall, DEA marijuana seizures have been declining since 2015 when 886,200 kilograms were seized," the report notes.
And submissions of seized marijuana samples to forensic laboratories are also on the decline.
Legalization advocates argue that these declining indicators of illegal marijuana trafficking in the U.S. demonstrate that establishing regulated markets means lower demand for illicit cannabis products.
"This dramatic shift in the cannabis supply chain is a welcome development," NORML Political Director Justin Strekal said in a press release. "As reformers predicted, when given the option, consumers choose their cannabis to be grown in America."
"States' decisions to legally regulate cannabis has, as expected, led to a precipitous drop in demand for imported cannabis and has significantly disrupted the illicit cannabis trade in Mexico, " he said. "These are important developments to emphasize as additional states continue to discuss replacing cannabis criminalization policies with those that seek to legalize and regulate the marijuana marketplace."
A U.S. Senate report published on Wednesday also makes that case.
"Nonetheless, the U.S. cannabis industry is thriving," it says. Cultivation and sales have largely shifted from Mexican cartels to U.S.-based businesses operating in licit, state markets (though a sizeable [sic] black market remains)."
But DEA, for its part, maintains that the policy change "creates opportunities for criminals looking to exploit state legalization, while presenting challenges for federal law enforcement."
"State-approved recreational and personal use markets are supplied by a growing number of state-approved producers and retail stores," the report states. "As with medical marijuana, each state allowing for recreational or personal use marijuana has created unique and often vague or evolving laws, which blur the lines between what is legal under state law and what is not."
Even so, in its performance budget submission to Congress for fiscal year 2021, DEA gave an overview of its enforcement efforts and made predictions about future trends. Buried within the document is a subtle admission that giving consumers legal access to cannabis means that demand for marijuana products sourced from the illegal market decreases.
DEA wrote that "after the 2017 legalization of medical marijuana in Florida resulted in retail distribution centers throughout the [area of responsibility], the legalization of low-Tetrahydrocannabinol (THC) (10%) smokeable medical marijuana in March 2019 is anticipated to lead to a growing market for Florida-sourced low-THC marijuana."
"Yet, until high potency marijuana becomes legalized in Florida, we believe the impact will be minimal on the demand for high-THC marijuana from California and other states," it continued. "Until then, the potential for abusing current law remains a possibility due to the difficulty in detecting THC potency by law enforcement."
Meanwhile, DEA released an interim final rule for hemp in August, and it said the regulations were simply meant to comply with the 2018 Farm Bill. But stakeholders and advocates have expressed serious concerns about certain proposals, arguing that they could put processors at risk of violating federal law and hamper the industry's growth.
Some industry players went so far as to accuse the agency of using its proposed hemp regulations to set the stage to crack down on the newly legal market.
Senate Marijuana Report Highlights Legalization's Popularity And Risks, While Criticizing DEA Research Barriers
Photo courtesy of Brendan Cleak.