Deal Imminent On New York Marijuana Legalization Bill As Governor Touts Progress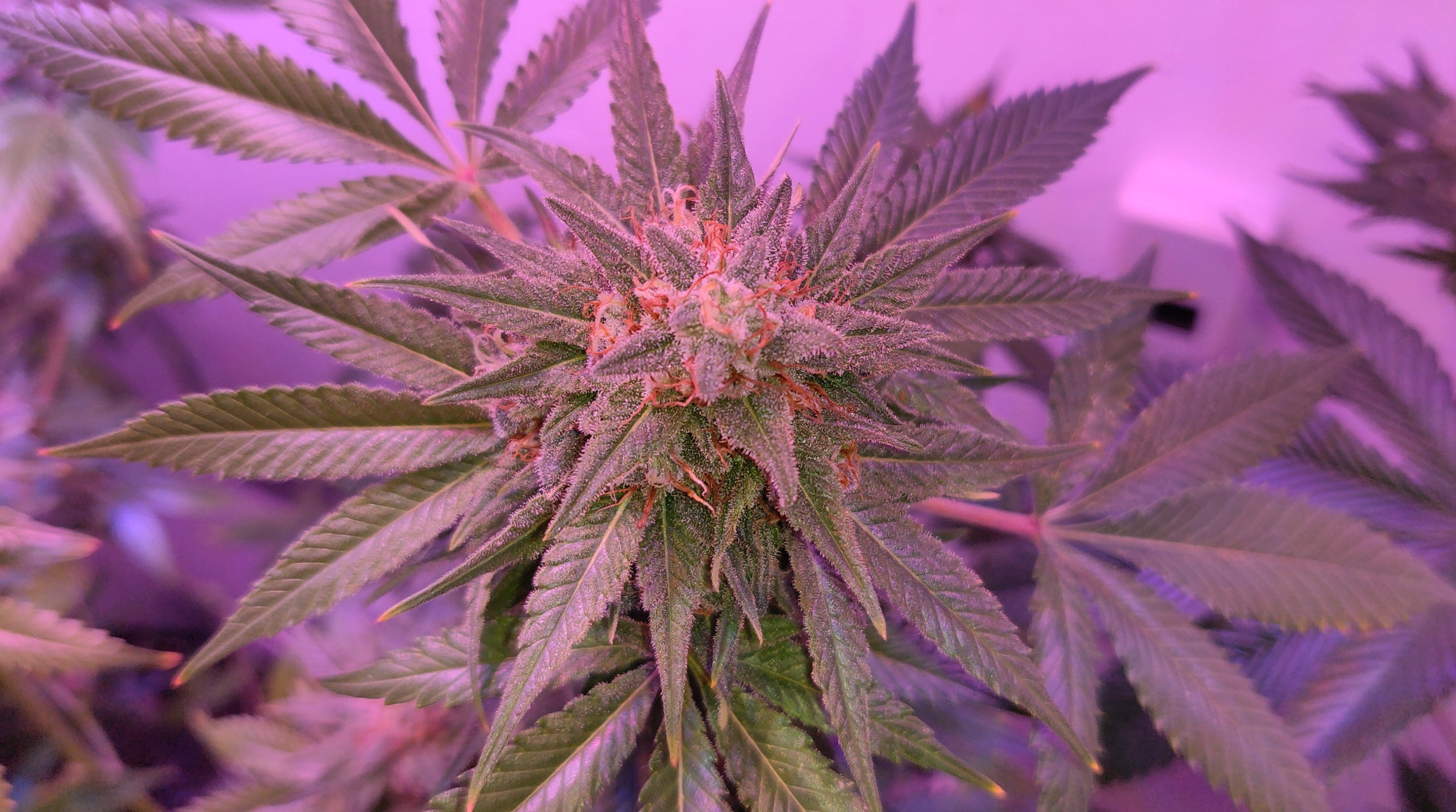 Marijuana reform advocates are seeing a number of positive signals in the push to legalize marijuana in New York—with the governor saying a deal is "very close" and a new resolution from the Senate saying that a legalization bill "shall be passed outside of the budget process."
While Gov. Andrew Cuomo (D) included his own legalization plan in his budget request, the final version is expected to more closely resemble a proposal sponsored by two key lawmakers, and it will be handled outside of the annual spending legislation. And if either side needed any further motivation to act, a new poll released on Monday confirms again that a majority of New Yorkers support the policy change.
The news about how the legislation will be handled moving forward is welcomed by advocates who feel that lawmakers' Marijuana Regulation and Taxation Act (MRTA) more comprehensively addresses social equity issues compared to the governor's proposal. However, the legislature is still working to resolve a number of provisions before the language is released.
Cuomo said on Monday that "passing marijuana reform and legalizing recreational marijuana" remains a priority and that he spent the weekend speaking with Assembly Majority Leader Crystal Peoples-Stokes (D), sponsor of the MRTA, "working through" the legislation. He said they are "very close on marijuana."
"We've tried to do that for the past three years, we have to get it done this year," he said. "There's been too many young lives that have been ruined because of the marijuana laws."
"This is not about getting in the red zone anymore," he added, using a football metaphor. "We have to get over the goal line this time. We need the seven points."
The governor previously insisted on enacting the reform through the budget process, but that doesn't seem to be part of the plan anymore. A new Senate resolution responding to his executive budget that was released over the weekend states that the chamber's revised spending legislation "omits the Cannabis Regulation and Taxation Act, which if enacted would have increased All Funds revenue by $20 million in SFY 2021-22, but fully supports the MRTA (S.854), which shall be passed outside of the budget process."
While Cuomo's legalization measure is being omitted, the Senate concurred with his proposal to provide $37.4 million in additional funding for the state Division of Alcoholic Beverage Control in order to "support the creation of an office to regulate adult use recreational cannabis," a further signal that legislative action is imminent.
Speaker Carl Heastie (D) said at a press conference on Monday that a deal on legalization is close and that the issue would likely be handled outside of the budget.
The chamber's proposal on spending legislation says it wants to "continue discussions with the Executive and the Senate to provide for the legalization and regulation of the cultivation, production, sale of cannabis and cannabis products for adult-use, expanding the existing medical cannabis program and address the collateral consequences of the criminalization of cannabis."
"The Assembly supports the establishment of a centralized regulatory approach for the licensure and regulation of medical, adult-use and hemp-based cannabis and cannabis products and businesses through the creation of a regulatory body comprised of legislative and executive appointments, as well as ex-officio agency representation from agencies involved in implementation.
"The Assembly also supports provisions to: reduce criminal penalties attributed to future cannabis related activity; expand the ability of individuals to vacate or expunge certain lower level past cannabis convictions; protect legal rights in the workplace; ensure appropriate standards and protections are in place as it relates to public assistance, child care workers, foster parents and investigations of child abuse, neglect, and endangerment involving the use of cannabis ; provide access to business mentoring, application process assistance, incubators, capital and other social equity programs necessary to support the long-term success of social and economic equity applicants as part of a plan to award 50 percent of adult-use cannabis licenses to individuals in communities that have been disproportionately impacted by past criminalization of cannabis, communities of color, minority- and women-owned business, disadvantaged farmers and service-disabled veterans; establish a reasonable tax structure related to the sale of adult-use cannabis; provide for personal cultivation; ensure access to medical cannabis is maintained and expanded; recognize community priorities through local opt-out provisions from the adult-use market; and other priorities deemed necessary and appropriate.
"The Assembly maintains that it is critically important that revenue generated from legalization of cannabis be invested in communities that have been disproportionately impacted by past criminalization of cannabis, including creating a Community Grants Reinvestment Fund. Therefore, the Assembly will further continue discussions on how to direct revenue to ensure that funds will be used for: public education; job creation, skills development and training; social justice and reentry services for impacted communities; substance use disorder services and mental health services; community-based supportive services; expanded training for state and local law enforcement to maintain driver safety; and any other uses deemed necessary and appropriate."
Before the legislation is finalized, lawmakers and the administration are reportedly working through a number of sticking points, including how many plants people can cultivate for personal use and what type of evidence that can be used in impaired driving cases.
According to NY1's Zack Fink, once those provisions are settled, votes on the reform bill in both chambers could come next week.
2/2) Template they are using is the @LizKrueger and @CPeoplesStokes bill, not Cuomo's. Key sticking points include:

-The number of plants that can be grown in homestead model

-What kind of evidence can be used in court for those caught driving while impaired

— Zack Fink (@ZackFinkNews) March 15, 2021
The governor's budget, unlike the plan put forth by lawmakers, did not allow people to legally grow their own marijuana at home.
Public defender and activist Eli Northrup said that he's heard from sources that Cuomo is pushing to have the legislation make it so police could continue to justify stops and searches based on the odor of cannabis alone, regardless of its legalization. Advocates strongly oppose that policy.
Only where there is evidence that someone is driving under the influence of marijuana would odor be relevant. And even then, only the odor of burnt marijuana. Searches must be narrowly tailored to uncovering evidence of that offense. Not a license to search an entire car.

— Eli Northrup (@EliNorthrup) March 15, 2021
Details of the final legislation might be pending, but polling shows that New Yorkers are ready for cannabis reform. A Siena College survey released on Monday found that 59 percent of residents support adult-use legalization, compared to 33 percent who are opposed.
"Today's Siena poll confirms that New Yorkers across the board are overwhelmingly in favor of marijuana legalization," Melissa Moore, New York state director for the Drug Policy Alliance, told Marijuana Moment. "Given this broad-based mandate, it is imperative that the absolute best marijuana reform bill becomes law."
"We urge swift passage of the Marijuana Regulation and Taxation Act (S.854/A.1248) to secure justice, jobs, and equity for the millions of New Yorkers that have borne the brunt of marijuana criminalization and restitution for the communities most harmed by the war on drugs," she said. "The time to act is now."
According to Cuomo and the sponsors of the MRTA, Peoples-Stokes and Senate Finance Chairwoman Liz Krueger (D), there's recognition of that need to act, and the process is moving along.
"We've been working on a marijuana bill. I've had a number of conversations with members," the governor said last week. "We've been making good progress."
Krueger also said that lawmakers were "working hard on a three-way agreed upon bill that could pass the legislature before we get to the budget." She added: "I feel like we are 95 percent there. We have taken some big steps towards getting this done."
Peoples-Stokes said last week that talks "are really good and really fruitful and I'm really encouraged." In fact, "I've never felt this encouraged before." That's despite her saying just days earlier that talks with the governor's office over the legalization legislation had become heated to the point of screaming.
A state budget spokesperson said that the "administration is working with all parties to pass a comprehensive regulatory structure for adult-use cannabis that prioritizes social equity, social justice, economic development, and the public health and safety of all New Yorkers."
There's been speculation that the growing number of sexual harassment allegations against the governor—in addition to controversy over the state's handling of nursing home COVID-19 death data—would leave him with less political clout to negotiate on behalf of his proposal over that of the lawmakers. Peoples-Stokes said previously that she wanted the legislature to take up the MRTA first and then consult the governor's office about his plan.
Cuomo proposed amendments to his legislation last month that he hoped would address certain concerns from lawmakers and advocates. The changes primarily concern that issues such as social equity funding and criminal penalties for underage marijuana possession.
Unlike the MRTA, the revised plan would continue to criminalize people who grow their own marijuana at home, and it wouldn't provide for any additional social equity funding on top of his original plan.
Another factor working against Cuomo is that Democrats now have supermajority control over the legislature, which could empower them to override a potential veto if they were to pass the MRTA against the governor's wishes.
New York lawmakers last month held the first public hearing of the year on proposals to legalize cannabis, specifically focusing on budget implications.
Legislators heard testimony during the joint session from two pro-legalization industry representatives and one opponent. Despite their ideological differences when it comes to legalization in general, all three panelists were critical of Cuomo's reform proposal. The two reform advocates said they would prefer to advance the MRTA over his legislation.
Last month, Lt. Gov. Kathy Hochul (D)—who would become governor is Cuomo were to resign or be impeached—told Marijuana Moment in an interview that there would be room for revisions to the current governor's plan, stating that "much of it is going to be negotiated with the legislature, and all these details can be resolved with their input as well."
Cuomo said that the changes in his bill reflect "the conversations we've had, but I'm hopeful that we can come to an agreement and we can get it done. He added that he believes, "because I've seen this movie before, "if we don't get it done by April 1, we won't get it done."
This is the third year in a row that Cuomo has included a legalization proposal in his budget plan. The last two times, negotiations with the legislature stalled amid disagreements over certain components such as the tax structure for the market and funding for social equity programs.
Regardless of which direction the legislature ultimately goes on this issue, there's growing recognition in the state that legalization is an inevitability.
The top Republican in the New York Assembly said in December that he expects the legislature to legalize cannabis this coming session.
Senate Majority Leader Andrea Stewart-Cousins (D) said in November that she also anticipates that the reform will advance in 2021, though she noted that lawmakers will still have to decide on how tax revenue from marijuana sales is distributed.
Cuomo also said that month that the "pressure will be on" to legalize cannabis in the state and lawmakers will approve it "this year" to boost the economy amid the health crisis.
Wisconsin GOP Lawmakers File Bill To Decriminalize Marijuana, While Governor Pushes Full Legalization
Photo courtesy of Mike Latimer.