DEA Emboldens Delta-8 Hemp Businesses By Signaling That The Cannabinoid Is Federally Legal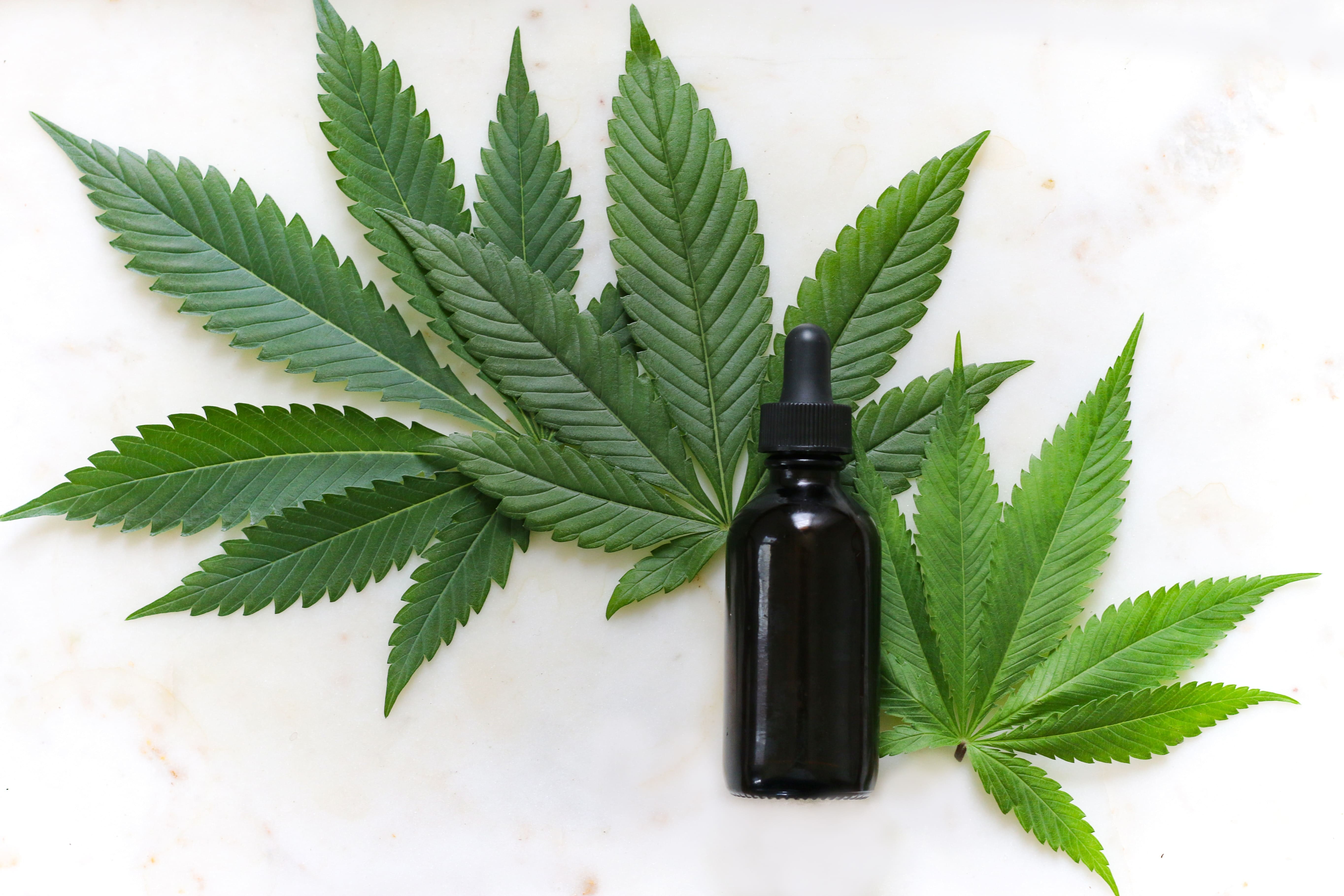 States are increasingly moving to ban or restrict delta-8 THC products as they gain popularity—particularly in jurisdictions without legal marijuana markets. But as regulators contemplate the legal status of the cannabinoid, officials with the Drug Enforcement Administration (DEA) are signaling that, at the federal level at least, it's not a controlled substance at this time.
Hemp industry advocates are touting recent comments from DEA representatives who've responded to inquiries about delta-8 THC. Officials with the federal agency have indicated to state regulators that only products containing more than 0.3 percent delta-9 THC—the most commonly known intoxicating cannabinoid—is controlled, but the 2018 Farm Bill that legalized hemp does not explicitly ban THC isomers.
And so from a federal perspective, DEA seems to be saying that there are no explicit prohibitions on the other, newly popularized cannabinoid. That said, the agency doesn't control hemp unless it crosses the potency threshold to legally transform into prohibited marijuana. Otherwise, the crop and its derivatives are in the jurisdiction of the U.S. Department of Agriculture (USDA) and Food and Drug Administration (FDA), the latter of which recently issued warnings about possible adverse health effects from delta-8 products.
Hemp businesses are highlighting two recent DEA comments on the issue: one from a letter sent to the the Alabama Board of Pharmacy in September and the other during a virtual town hall hosted by the Florida Department of Agriculture and Consumer Services in June. Kight on Cannabis first reported on the remarks.
During the town hall event, DEA Chief of Intergovernmental Affair Sean Mitchell was asked flatly whether the agency considered delta-8 THC illegal.
He said, "what I want to say, and I'll be very, very deliberate and clear, at this time—I repeat again, at this time—per the Farm Bill, the only thing that is a controlled substance is delta-9 THC greater than 0.3 percent on a dry-weight basis."
In the more recent letter to Alabama regulators, DEA further explained that "cannabinoids extracted from the cannabis plant that have a delta-9 THC concentration of not more than 0.3 percent on a dry weight basis meet the definition of 'hemp' and thus are not controlled under the [Controlled Substances Act]."
The agency said "only tetrahydrocannabinol in or derived from the cannabis plant—not synthetic tetrahydrocannabinol—is subject to being excluded from control as a 'tetrahydrocannabinol' in hemp."
It further clarified that delta-8 THC "synthetically produced from non-cannabis materials is controlled under the CSA as a 'tetrahydrocannabinol.'"
But what is synthetic THC? After all, delta-8 THC products are most commonly made by synthesizing legal CBD from hemp. According to the letter, DEA considers unlawful "synthetic" THC products to be those that are "produced from non-cannabis materials."
Some hemp advocates see that as a green light for CBD-synthesized delta-8 THC.
Lukas Gilkey is with the Texas-based hemp company Hometown Hero, which filed a lawsuit last month against the state Department of State Health Services over a recent decision to specifically ban delta-8 THC products. He said in a video analyzing the new DEA comments that it's "very clear that a lot of the states that are going after delta-8 and other hemp-derived cannabinoids to try and make them illegal are being very disingenuous."
"I think [state officials] know that the DEA did not have the intent to make these products illegal, and I think they're trying to put words essentially in the DEA's mouth," he said.
Regardless, DEA's new comments on delta-8 do not undo any state bans on the substance.
FDA, meanwhile, is making clear that it's aware of the increased market demand for delta-8 THC, but it has yet to move to ban the products.
The agency also announced a plan last month to us "novel" data sources like Reddit to gain a better understanding of public health issues surrounding use of delta-8 THC and other cannabinoids such as CBD.
Arkansas Activists File New Marijuana Legalization Initiative For 2022 Ballot
Photo by Kimzy Nanney.