D.C. Police Chief Says Illicit Marijuana Sales Tied To Violence As Congress Weighs Lifting Regulatory Blockade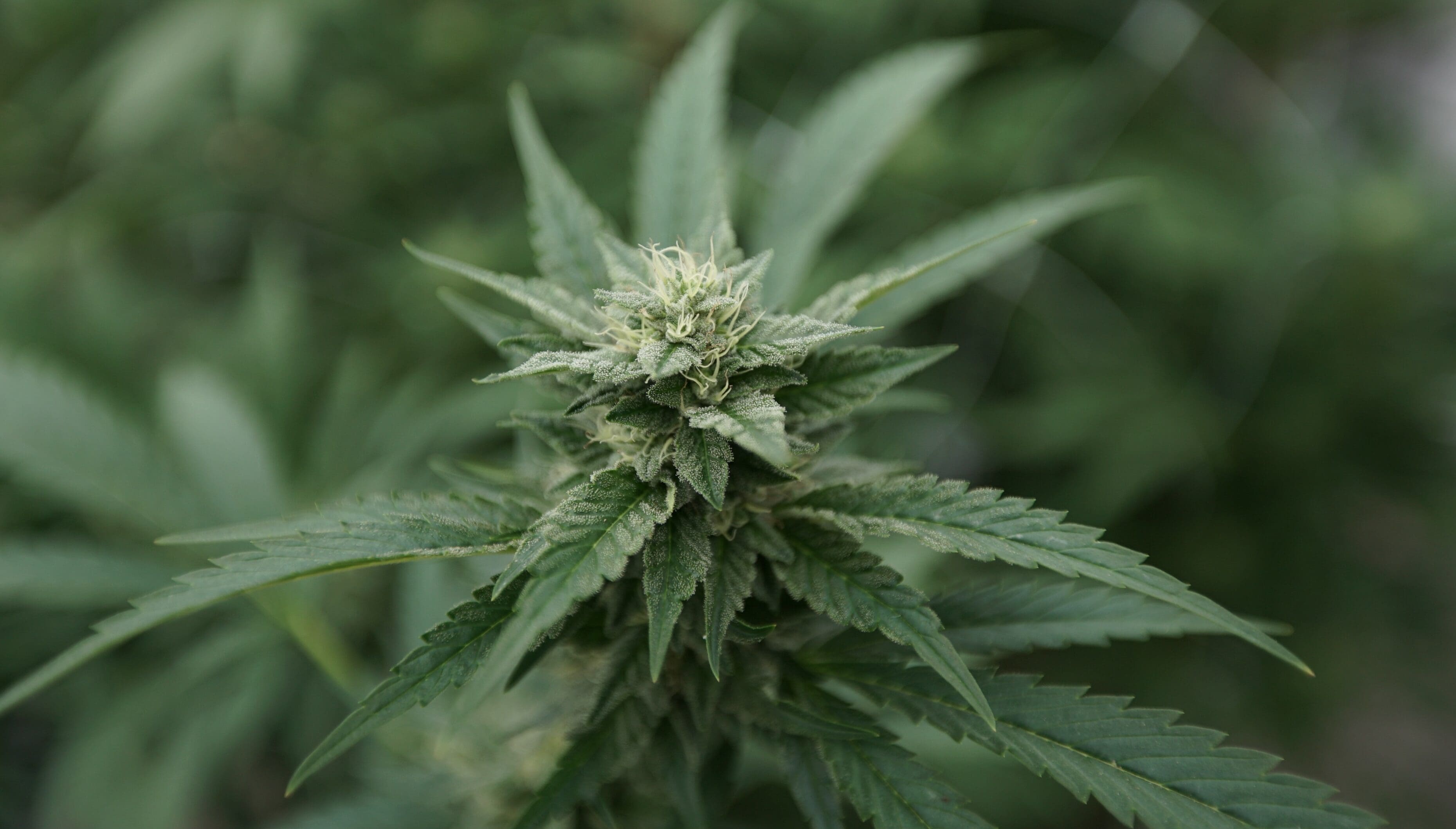 The top police official in Washington, D.C. on Friday expressed concerns about the dangers of illicit marijuana sales, saying the activity is tied to violent crime. Meanwhile, Congress is considering lifting a prohibition on legalizing and regulating cannabis commerce—a move that advocates say could help mitigate those law enforcement challenges by bringing the market aboveground.
Speaking about a recent shooting in the District, Police Chief Robert Contee said that many "have taken on a mindset of marijuana is not really a big issue in our city." But the illegal trade of the plant is, he argued, a contributing factor to crime.
The top cop didn't explicitly weigh in on the politics of the issue, but D.C. voters approved an initiative in 2014 that legalizes personal possession and cultivation of cannabis. Yet there are no legal, regulated stores for people to obtain marijuana products at due to a longstanding congressional rider standing in the way—and so individuals are forced to go to the the illicit market to purchase cannabis. As a result, a vast unregulated industry has sprouted, including some businesses that "gift" marijuana to people who buy overpriced merchandise like t-shirts or juices, for example.
"I can tell you that marijuana, undoubtedly, is connected to violent crimes that we're seeing in our community," Contee argued at a press conference near the site of last week's shooting. "When you have something where people get high reward—they can make a lot of money by selling illegal marijuana—and the risk is low, the risk for accountability is very low, that creates a very, very, very, very, very bad situation because those individuals get robbed, those individuals that shot at, those individuals get involved in disputes all across our city."
A primary goal of creating a regulated system of sales for cannabis is to minimize those risks by encouraging adults to make purchases at licensed retailers. But Congress has repeatedly denied D.C. that right—an issue that's resurfaced again during the latest annual appropriations process.
Late last month, a House committee approved a large-scale funding bill that would allow the District to legalize cannabis sales by deleting the rider that has blocked the local move to date. The legislation is expected to pass the full House this week, though it remains to be seen how the Senate will handle the D.C. cannabis issue.
"The police chief wants to blame cannabis for the violence of the unregulated market, when the blame should be aimed at U.S. senators who have continued to prevent D.C. Council and the Executive from implementing regulation and other reforms that aid in both public health and safety," Queen Adesuyi, policy manager for the Drug Policy Alliance's Office of National Affairs, told Marijuana Moment. "As badly as the police chief wants to rely on arresting and incarcerating people for cannabis to solve issues of violence in the unregulated market, the fact of the matter is that D.C. residents voted for legal adult access to cannabis seven years ago, and have yet to get it. This is unfortunate because a regulated market would promote public safety."
She added that the chief's comments "largely ignore how the violence he associates with cannabis is a policy failure that Congress has been contributing to every year since Initiative 71."
"D.C. has not been able to actualize many of the benefits of legalization, including legal access to cannabis for adults 21+ and reinvestment of profits into under-resourced communities, because of the budgetary rider that prohibits D.C. from regulating cannabis," Adesuyi said.
As it stands, the police chief said that "unlawful marijuana prop-ups, unlawful distribution of marijuana in communities, that is a bad recipe for disaster."
"Is there a prosecution that's going to happen?" he said. "I've heard from some community members that say, 'hey, these guys are keeping scales on them, where they're measuring out their marijuana to the T so that the police are not able to lock them up.' That's something that we have to look at as a community."
"I know, again, marijuana—not a big issue," he said. "But it's tied to some of our violent crime that we're seeing."
"Marijuana undoubtedly is connected to violent crimes that we're seeing in our communities."@DCPoliceDept Chief Contee addressed the recent string of violent crime in the District.

Full video: https://t.co/bEXP1LiJbJ pic.twitter.com/I2YbGK66Ri

— 7News DC (@7NewsDC) July 23, 2021

The solution being proposed by Democrats in Congress is opposed by the Biden administration, however—at least according to the president's budget proposal. His plan proposes continuing the longstanding Republican-led rider that has prevented the city from spending its own money to regulate adult-use cannabis commerce.
That's in spite of the fact that he did push to remove separate, D.C.-specific language blocking the city from using its funds to provide abortion services.
The inconsistency with which Biden's budget approaches D.C. is all the more interesting given that while the president has said repeatedly that states should be empowered to make their own decisions regarding adult-use legalization—and he also supports statehood status for the District—he wants to prevent local lawmakers in the nation's capital from having that same right.
Rep. Eleanor Holmes Norton (D-DC) blasted the president in an interview with Marijuana Moment for seeking to extend the provision blocking her city from making its own cannabis decisions, saying she is "going to be working very hard to make sure that that rider is not in the budget" that lawmakers ultimately send back to Biden's desk.
Mayor Muriel Bowser (D) said in April that local officials are prepared to move forward with implementing a legal system of recreational cannabis sales in the nation's capital just as soon as they can get over the final "hurdle" of congressional interference.
The ongoing blockade is the result of an amendment that was first added by Rep. Andy Harris (R-MD) when Republicans controlled the House and has since been continued in annual appropriations legislation.
Congressional Lawmakers Push Marijuana Protections For All States While GOP Member Seeks To End Medical Cannabis Rider
Photo courtesy of Chris Wallis // Side Pocket Images.