D.C. Lawmakers Approve Bill To Automatically Expunge Marijuana Records, Sending It To Mayor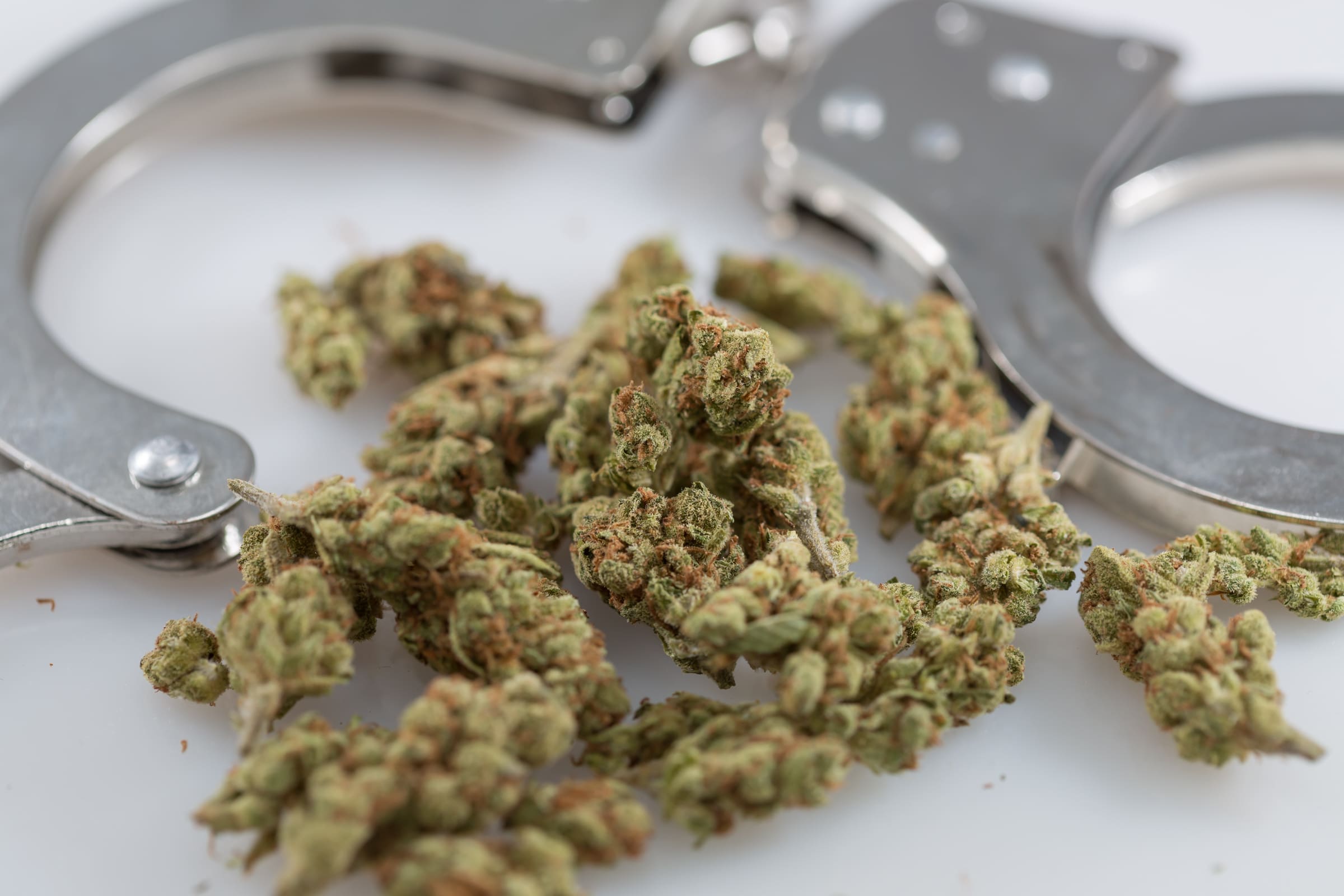 Washington, D.C. lawmakers have approved a criminal justice reform bill that contains a newly added amendment to automatically expunge marijuana possession records for offenses that took place before the District enacted a limited cannabis legalization law in 2014.
The D.C. Council unanimously passed the Second Chance Amendment Act, including the marijuana-focused provision, in a 13-0 vote on Tuesday, sending it to Mayor Muriel Bowser (D).
Prior to passage, lawmakers adopted an amendment from Councilmember Christina Henderson (D) that clarified the expungements language, specifying that records related to possession of "any quantity of marijuana" before the legalization law took effect in February 2015 would need to be automatically expunged by the courts.
The reason for the amendment is that D.C. legalized possession of up to two ounces of cannabis, but criminal records don't always reflect the quantity, "so the court and litigants cannot tell from the record itself whether the record qualifies as decriminalized conduct," the rationale section of the amendment says.
"Including all simple possession, rather than just possession of 2 ounces or less, clarifies the intent and allows the court and litigants to better implement the law," it continues
I am introducing an amendment to Second Chance that would require the automatic expungement of any criminal records of simple possession of marijuana prior to the enactment date of Initiative 71, which decriminalized the possession of two ounces or less of marijuana.

— CM Christina Henderson (@CMCHenderson) December 20, 2022
Here's the full text of the revised expungements section: 
"The Court shall order automatic expungement of all criminal records and court proceedings related only to citations, arrests, charges, or convictions for the commission of a criminal offense that has subsequently been decriminalized, legalized, or held to be unconstitutional by the Court of Appeals for the District of Columbia or the Supreme Court of the United States, or records related only to simple possession for any quantity of marijuana in violation of D.C. Code § 48-904.01(d)(1) before February 15, 2015…"
Expungements would need to be processed by January 1, 2025, or "within 90 days after termination of the case by the prosecutor or final disposition, whichever is later."
Previously, the bill broadly said that the court "shall order automatic expungement of all criminal records and court proceedings related only to citations, arrests, charges, or convictions for the commission of a criminal offense that has subsequently been decriminalized, legalized, or held to be unconstitutional."
The vote on the criminal justice legislation came on the same day the the District Council unanimously approved a separate bill to make sweeping changes to the medical marijuana program in the nation's capital. That includes eliminating cannabis business licensing caps, providing tax relief to operators, further promoting social equity and creating new regulated business categories such as on-site consumption facilities and cannabis cooking classes.
It would also provide a pathway for current "gifting" operators that sell non-cannabis items in exchange for "free" marijuana products to enter the licensed market, while empowering officials to crack down on those who continue to operate illegally. And it would codify a policy allowing adults to self-certify as medical cannabis patients.
While many advocates have welcomed the legislative efforts to expand cannabis access and facilitate expungements in the District, they've also continued to push for an end to the federal blockade that's prevented D.C. from establishing a regulated marijuana market.
But that effort seems to have failed for the 2023 Fiscal Year, with congressional lawmakers unveiling a final spending deal early Tuesday morning that keeps the rider, even though both the House and Senate had omitted it in their respective versions earlier this year.
Rep. Eleanor Holmes Norton (D-DC) told Marijuana Moment on Tuesday that she's "really disappointed" that Democratic House and Senate majorities failed to remove the rider.
After President Joe Biden issued a proclamation in October pardoning Americans who've committed federal marijuana possession offenses, as well as people who've violated the law in D.C., Norton called on the president to go further by federally legalizing cannabis and letting the District establish a commercial cannabis market and grant clemency on its own.
The congresswoman said the ongoing local ban, which was maintained in Biden's first two budget proposals, represents a "shocking violation of D.C. home rule by a Democratic administration."
A coalition of local, state and national advocacy organizations recently asked the U.S. attorney general to formally adopt a policy of non-enforcement to allow the District to legalize marijuana sales even in light of the ongoing congressional ban.
A poll released in September found that D.C. voters strongly support marijuana legalization and oppose a crackdown on the cannabis "gifting" market that's emerged in the absence of regulated sales.
Bowser, Norton and other elected officials in the city have routinely criticized Congress for singling out the District and depriving it of the ability to do what a growing number of states have done without federal interference.
Norton told Marijuana Moment in a phone interview in July that she was "fairly optimistic" that the rider would not be included in the final spending package. She added that the D.C. self-certification policy is an "effective workaround" until then.
Meanwhile, the mayor signed a bill in July that bans most workplaces from firing or otherwise punishing employees for marijuana use.
The reform is designed to build upon on a previous measure lawmakers approved to protect local government employees against workplace discrimination due to their use of medical cannabis.
New York's First Recreational Marijuana Shop Will Open Next Week, Governor Announces