Congressional Researchers Detail 'Growing Gulf' Between Federal And State Drug Laws As Psychedelics And Marijuana Reform Advance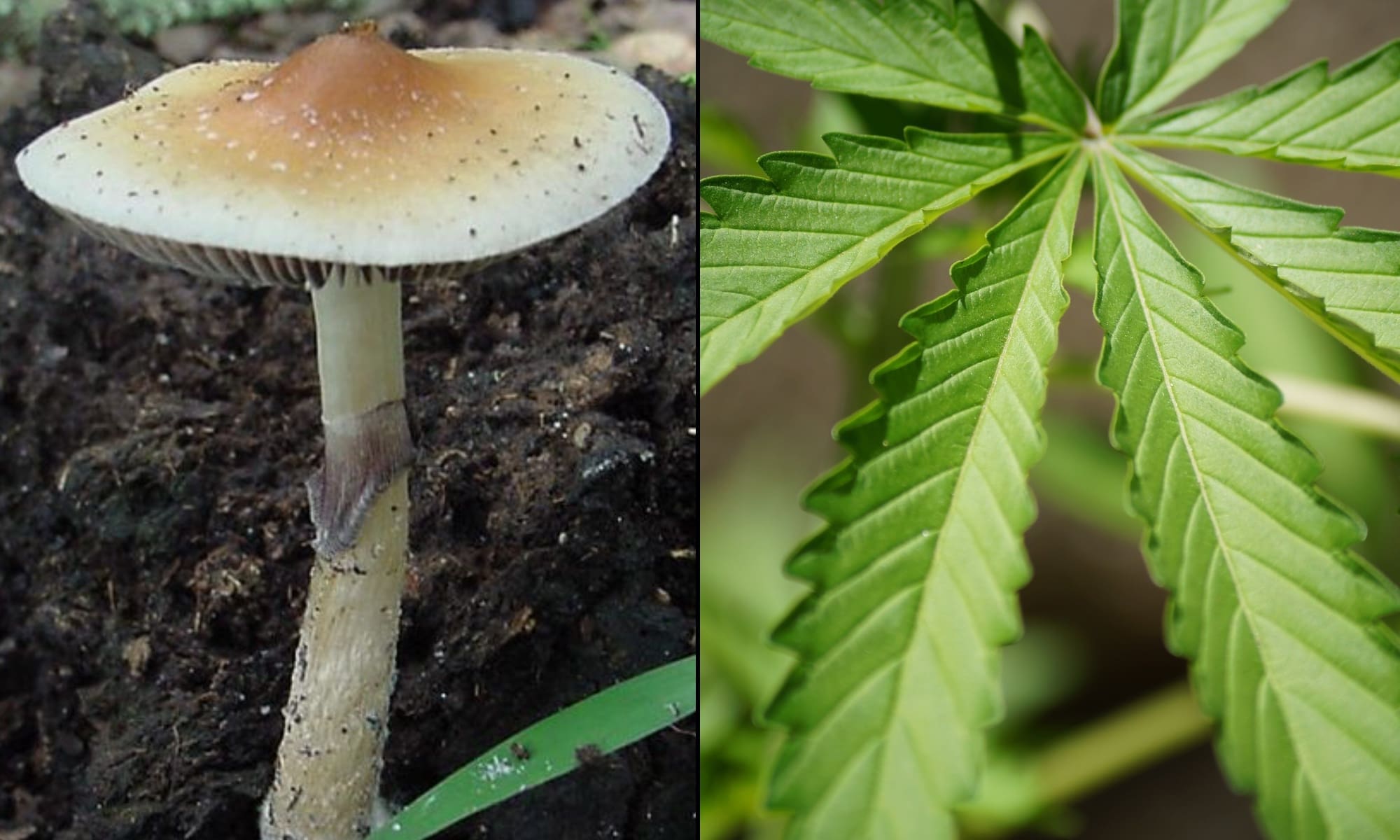 Congressional researchers say that there's a "growing gulf" between federal and state drug laws as states have started to pursue psychedelics reform, expanding the policy gap that already exists as it relates to marijuana.
The Congressional Research Service (CRS) released a comprehensive report last week on the federal Controlled Substance Act (CSA), which describes current statutes, scheduling considerations, the state-level policy landscape and options for federal lawmakers. It touches on marijuana legalization, safe drug consumption sites and the burgeoning psychedelics reform movement.
A clear theme develops throughout the report: Congress has the authority to change federal drug laws but has declined multiple opportunities to do so, and the result is a widening fissure as state lawmakers continue to enact reform.
While that has already been apparent for marijuana for decades, the gap has broadened even further in recent years as states like Colorado and Oregon have moved to legalize certain psychedelics for adults, with an emphasis on their therapeutic potential. And as the first few weeks of 2023 have demonstrated, legislators from numerous states are taking notice of the issue and working to enact their own reforms.
CRS said that "there is a growing gulf between federal and state law with respect to Schedule I controlled substances with potential medical benefits."
While it's well-known that "there's a gap between federal and state regulation of medical and recreational marijuana," the report explains how "it appears that a gap may be developing with respect to other Schedule I substances" such as psilocybin.
"As with state marijuana laws, these changes…do not alter the status of the affected Schedule I controlled substances under the federal CSA," CRS said.
The report goes over a number of marijuana-related bills that have been filed in Congress in recent years, ranging from proposals to legalize the plant nationwide to providing protections for banks that work with state-legal cannabis businesses.
Bipartisan lawmakers on Capitol Hill have also started exploring psychedelics policy amid the local reform renaissance, and one bill to mandate rescheduling of psychedelic breakthrough therapies that was introduced last year by Sens. Cory Booker (D-NJ) and Rand Paul (R-KY) is expected to be refiled soon for the current session.
Another sign that federal lawmakers are keying in on the widening policy gulf is the fact that bipartisan House members announced late last year that they'd formed a congressional psychedelics caucus to focus on the issue. There's already a Congressional Cannabis Caucus that's been working to close the marijuana law gap.
The new CRS report emphasizes that state-level reforms don't preempt federal law, but the authors said that the disconnect has allowed "collateral consequences arising from the federal prohibition of marijuana" to fester—as people who violate the as-yet unchanging CSA may face difficulties obtaining federal benefits, employment, assisted housing, student financial aid and firearms, for example.
Another drug policy issue that congressional lawmakers were advised on concerns safe drug consumption sites, which are harm reduction facilities where people can use currently illicit substances in a medically supervised environment to prevent overdose deaths and give people treatment resources.
Federal law has been interpreted such that the facilities are illegal, and that's why the Justice Department under the Trump administration sued to block a Philadelphia-based non-profit from opening a site. As CRS detailed, that litigation is ongoing, leaving questions about the current federal position as it has come to embrace the principles of harm reduction.
DOJ and the non-profit Safehouse recently agreed to transfer the case out of a federal district court and to mediation before a magistrate judge in order to finally reach a resolution after numerous delays.
"In the meantime, uncertainty remains as to the legality of supervised consumption sites under the CSA," CRS said. "Congress could wait to see if other courts address the issue, or it could seek to resolve that uncertainty by enacting legislation."
"If Congress decided to allow supervised consumption sites to operate, it could consider the breadth of such authorization. One option would be to exempt supervised consumption sites from CSA control entirely. Alternatively, Congress might choose to exempt from federal prosecution facilities operating in compliance with state and local law, as it has done with state-sanctioned medical marijuana through a series of appropriations riders. Another option would be for Congress to impose specific registration requirements for supervised consumption sites under the CSA, as it has done for entities that administer medication-assisted treatment for opioid use disorder."
A separate CRS report released in November also highlighted the "uncertainty" of the federal government's position on safe drug consumption sites, while pointing out that lawmakers could temporarily resolve the issue by advancing an amendment modeled after the one that has allowed medical marijuana laws to be implemented without Justice Department interference.
CRS also published a paper last month that talks about various ways that stakeholders hope to see federal hemp laws revised to better support the industry through the next Farm Bill.
Other recent reports from the agency touched on marijuana scheduling to President Joe Biden's cannabis pardons.
Americans Want Marijuana Less Strictly Regulated While Backing Tighter Rules On Teslas, Crypto And Twitter, Poll Finds
Image element courtesy of Kristie Gianopulos.