Congressional Researchers Outline Hemp Regulatory Issues And Possible Solutions For Next Farm Bill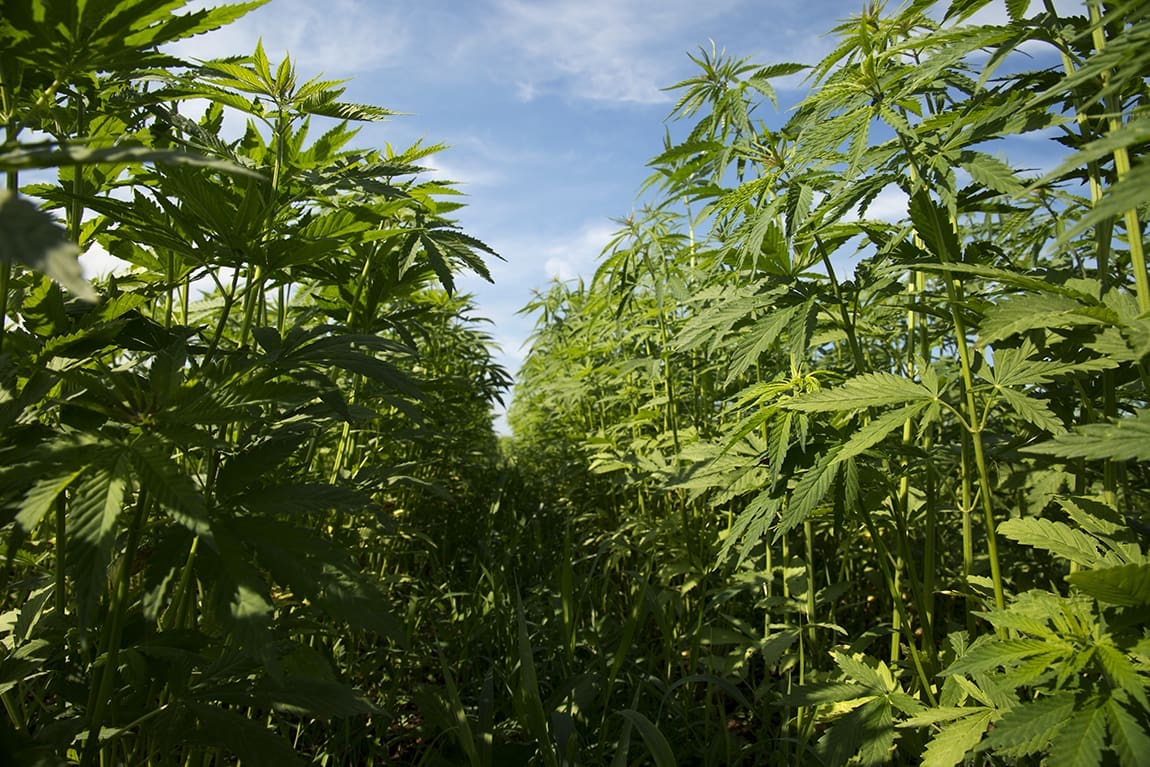 Congressional researchers have released a new report that outlines a number of ways that stakeholders hope to see federal hemp laws revised to better support the industry through the next Farm Bill.
The Congressional Research Service (CRS) said that while hemp was federally legalized through the most recent 2018 Farm Bill, "Congress may consider further amendments as it starts to debate" the next iteration expected in 2023, including policy changes related to THC limits and laboratory testing.
One of the major, unique problems that the market faces is the fact that any hemp that contains more than 0.3 percent THC by dry weight is deemed "hot hemp" that must be destroyed, and there are multiple factors—including environmental variables outside of the farmer's control—that can inadvertently increase THC limits.
According to a U.S. Department of Agriculture (USDA) report, approximately 20 percent of all hemp grown in 2021 was eradicated due to exceeding that THC threshold, which CRS says demonstrates "the inherent risks to farmers of growing hemp within USDA's regulatory framework."
The research agency also talked about how various hemp industry groups "often have differing priorities, which may complicate U.S. hemp policymaking."
"Moreover, the interests of these groups often span the use of hemp as an industrial input, as a food ingredient, and as a dietary supplement ingredient," the report says.
That said, CRS said that a "possible shared policy priority among these interest groups is to relax some of USDA's regulatory requirements, which some grower groups and state regulators contend are overly restrictive and impractical."
"For example, some stakeholders want to reduce the oversight role of the Drug Enforcement Administration (DEA) in regulating hemp, including removing the requirement that hemp be tested at DEA-registered labs or that eligible testing labs be DEA-accredited," it said.
To that end, USDA did recently announce that it is temporarily delaying enforcement of the DEA-registered lab requirement due to "inadequate" capacity of such facilities. The rule will not go into effect on January 1 as originally planned. At earliest, the industry-contested rule will go into force on December 31, 2023.
CRS said that another potential shared interest among hemp organizations is ending a controversial ban on industry participation by people with prior felony drug convictions.
Another amendment that many stakeholders are seeking, which could help partially resolve the hot hemp problem would be to raise the THC limit.
Rep. Chellie Pingree (D-ME) filed a bill titled the Hemp Advancement Act in February that, among other things, seeks to increase the THC limit from 0.3 to one percent per dry weight and remove the DEA lab rule and felony ban, as the new report noted.
Further, CRS discussed how the Farm Bill "addressed hemp cultivation only and did not directly address some consumer products containing hemp or hemp ingredients subject to FDA regulation," a separate major problem that stakeholders say has stymied the industry.
The report says that "it remains unclear whether changes to FDA laws and regulations fall within the jurisdiction of the agriculture committees."
"FDA has continued to evaluate the safety of hemp-derived cannabinoid products, including cannabidiol (CBD), and FDA has not yet approved these products as safe for public use," it continues. "As such, some hemp consumer products remain unapproved and unregulated."
FDA recently announced that it is looking to collect additional data to fill in gaps in evidence about the safety of cannabis-derived products, while at the same time touting action it took to help a state agency crack down on a company selling delta-8 THC gummies that regulators say are linked to "serious adverse events."
FDA has faced significant criticism in recent years over the lack of regulations allowing for the marketing of hemp-derived cannabinoids like CBD in the food supply or as dietary supplements. The agency has maintained that it needs to gather more data, and possibly receive some legislative support from Congress, while simultaneously taking limited enforcement action against certain businesses that sell cannabis products derived from hemp.
CRS has dedicated significant time in recent months to covering drug policy matters, ranging from marijuana scheduling to President Joe Biden's cannabis pardons to harm reduction services.
Schumer Makes 'Pledge' To Tackle Federal Marijuana Decriminalization 'Next Year'
Photo courtesy of Brendan Cleak.