Congressional Researchers Lay Out Marijuana Options For Lawmakers Following Biden's Scheduling Directive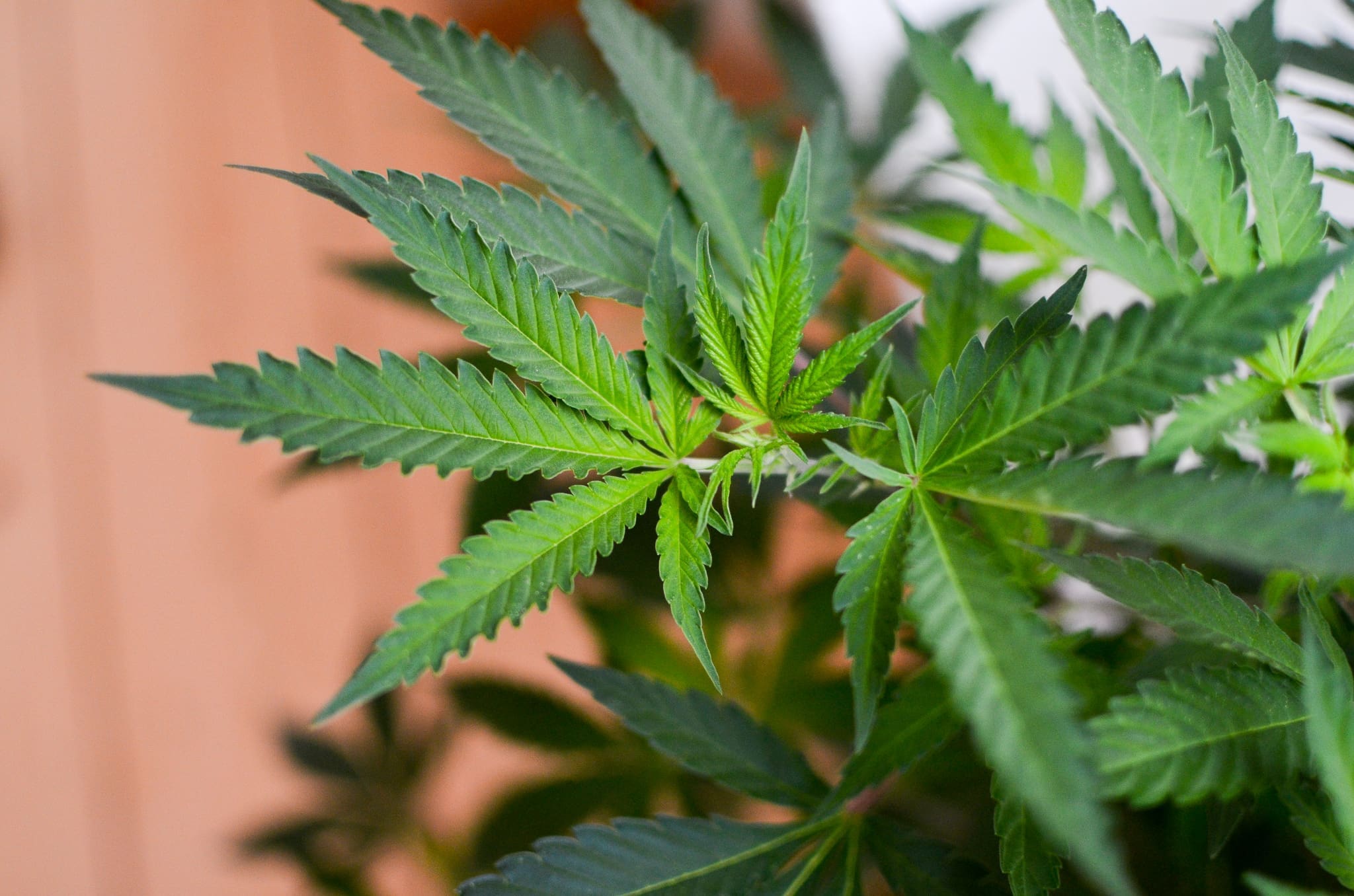 Congressional researchers recently published an explainer on the implications of marijuana being classified as a Schedule I drug under federal law and options for Congress to change that.
The report from the Congressional Research Service (CRS) was released the day after President Joe Biden issued a mass cannabis pardon for Americans who've committed federal marijuana possession offenses and directed an administrative review of cannabis scheduling.
As CRS explains, Schedule I drugs under the Controlled Substances Act are "considered the most dangerous and addictive," with no established medical value. Marijuana shares the category with drugs like heroin and LSD.
The Controlled Substances Act (CSA) "prohibits the manufacture, distribution, dispensation, and possession of Schedule I substances except for federal government-approved research studies," the report says. "The Schedule I status of marijuana means that the substance is strictly regulated by federal authorities."
While cannabis has been classified as Schedule I for decades, that hasn't stop the majority of states from legalizing the plant and its constituents in some form, including 19 states that have legalized it for adult use.
Still, federal prohibition has loomed large over state-level conversations about enacting reform, with many opponents citing the federal ban to support maintaining the status quo. Marijuana's Schedule I status has also inhibited research—a point that scientists like National Institute on Drug Abuse Director Nora Volkow say is reason enough to reevaluate its scheduling.
That's where Biden's directive comes in. The Drug Enforcement Administration (DEA) has received and denied multiple requests to initiate a scheduling review, as the CRS report details, but a mandate from the president carries significantly more weight.
To that end, the Justice Department and U.S. Department and Health and Human Services (HHS) have committed to expeditiously carrying out the scientific review, which could result in a recommendation to place cannabis in a lower schedule or remove it altogether, effectively legalizing the plant.
CRS outlined select problems related to the ongoing federal-state marijuana policy gap, as well as options for Congress to address the issue.
The report says the policy disconnect has impacted "how financial institutions may provide banking services to marijuana-related businesses and how the Schedule I status has reportedly created difficulty for researchers who seek to study marijuana."
"In addition, individuals in violation of federal marijuana laws, even when they are using marijuana consistent with state laws, can be potentially subject to consequences affecting their eligibility for housing and food assistance, gun ownership, visas, and employment," CRS said. "President Biden cited some of these factors as contributing to his decision to issue pardons for prior federal offenses of simple possession of marijuana."
Too many lives have been upended because of our failed approach to marijuana. Hear from @POTUS on the three steps he is taking to right these wrongs. pic.twitter.com/IqOxHxjgue

— The White House (@WhiteHouse) October 6, 2022
While the president's action has been widely celebrated by advocates, many have pushed for expanded reform, as the clemency only impacts about 6,500 people who've committed the federal possession offense and those who've violated the law in Washington, D.C. The U.S. Sentencing Commission (USSC) detailed the demographics of those who received a pardon in a recent analysis.
Multiple groups, including immigrants and those who've been charged with selling marijuana, were excluded from the presidential pardon. CRS pointed out that most federal cannabis convictions were related to trafficking, rather than simple possession.
Biden isn't the only one who can affect a marijuana policy change, the report says.
"Both Congress and the Administration have the ability to alter marijuana's status as a Schedule I substance," CRS said. And while Biden and the relevant agencies must factor in the science of marijuana in making a scheduling decision, the same does not apply to Congress.
"President Biden's announcement of federal marijuana policy reforms did not itself change the status of marijuana as a Schedule I substance," it said. "Instead, he directed DOJ and HHS to begin an expeditious review of its status. Congress can also alter marijuana's status by amending the CSA but without such confines."
"Those questioning its status have expressed support for, at minimum, moving it to a lower schedule. Some have gone further and supported its removal from the CSA altogether," it continues. "Those continuing to support its Schedule I status express concern over negative implications of its widespread use."
Here are the options for Congress, according to CRS: 
1. Amend the CSA to move marijuana to a less restrictive schedule.
2. Create an entirely new schedule or other category for marijuana.
3. Remove it entirely from the CSA.
"If marijuana remains a controlled substance under the CSA under any schedule, that would maintain the existing conflict between the federal government and states that have legalized recreational marijuana, though moving marijuana to a less restrictive schedule could help mitigate conflicts between federal law and state medical marijuana laws," the report says. "The creation of a new schedule solely for marijuana would give Congress an opportunity to modify the criminality of marijuana under the CSA."
"Congress chose to remove marijuana from the CSA entirely, it could seek to regulate and tax commercial marijuana activities," CRS concludes.
While lawmakers on both sides of the aisle have introduced legislation to deschedule marijuana, it seems highly unlikely that such a proposal will advance by the end of this Congress, and so the focus for leadership has been on developing a package of incremental cannabis proposals that can pass this year.
Sen. Cory Booker (D-NJ) said this week that he feels Congress has a "good shot" of accomplishing that legislative feat during the lame duck session after next month's elections.
In the interim, the administration will be working on the scheduling issue, and several Cabinet officials have talked about the importance of the reform since the president made his surprise announcement this month.
HHS Secretary Xavier Becerra has said officials will "work as quickly as we can" to complete the analysis of cannabis scheduling per the president's directive.
DOJ, for its part, "will expeditiously administer the President's proclamation, which pardons individuals who engaged in simple possession of marijuana, restoring political, civil, and other rights to those convicted of that offense," a department spokesperson said.
Meanwhile, Labor Secretary Marty Walsh said that officials will be working diligently to ensure that people who received a pardon for federal marijuana offenses under the presidential proclamation are not impeded from future job opportunities.
Vice President Kamala Harris said last week that voters should elect lawmakers who support marijuana reform so that Congress can enact a "uniform approach" to the issue in light of the president's cannabis pardons.
A series of polls have shown that Americans strongly support the president's pardon action, and they also don't think that marijuana should be federally classified as a Schedule I drug.
U.S. Congressional Delegation To Colombia Talks Marijuana Legalization And 'Failed American Policies' On Drugs
Photo courtesy of Philip Steffan.