Congressional Committee Blocks Marijuana Votes (Again)
Lawmakers on a key congressional committee once again blocked colleagues in the full House from being able to vote on marijuana-related amendments.
One proposed measure, filed last week, would have allowed Washington, D.C. to legally tax and regulate retail marijuana sales and another would have prevented federal regulators from penalizing federal banks from working with businesses and individuals in the legal cannabis industry.
But on Monday evening, the Republican-controlled Rules Committee, led by Congressman Pete Sessions (R-TX), continued its recent tradition of preventing floor votes on any and all measures to scale back federal cannabis prohibition.
"Everyone who knows that Congress has a responsibility to at least debate these issues should unite and help Pete Sessions find another line of work," Congressman Earl Blumenauer (D-OR), who cosponsored both cannabis measures, told Marijuana Moment in a statement.
Sessions's Texas district, which Hillary Clinton won in 2016, is currently considered a "toss up" by political analysts in this November's midterm elections.
Before Monday, his panel had blocked at least 34 other cannabis-related amendments from reaching the floor for votes during the current Congress. The full House of Representatives has not been allowed to consider marijuana reform proposals since the spring of 2016.
Analysis: GOP Congress Has Blocked Dozens Of Marijuana Amendments
Bipartisan groups of lawmakers cosponsored both new cannabis measures, which they were seeking to attach to legislation to fund parts of the federal government through Fiscal Year 2019.
(A third marijuana-related measure considered on Monday proposes shifting money away from forest and rangeland research toward "eradicating, enforcing, and remediating illegal marijuana grow operations on National Forest System land." That measure was cleared for a floor vote, likely sometime this week.)
"Our federal laws are outdated. The people in this country want the law to treat marijuana as we do alcohol," Congressman Denny Heck (D-WA), said in testimony about his marijuana banking amendment. "These large sums of cash make dispensaries an obvious target for robberies."
He recounted the story of Travis Mason, a 24-year-old Marine veteran who was killed during a 2016 robbery at a Colorado marijuana dispensary where he was serving as a security guard.
"He managed to survive his service in the United States Marine Corps, but he didn't survive his job guarding a store here at home," Heck said.
"If we do nothing, this is bound to happen again."
Congress could vote on these marijuana amendments next week (unless GOP blocks them again) https://t.co/TCeS4RFpp6 story by @marijuanamoment's @tomangell

— Denny Heck (@RepDennyHeck) July 14, 2018
The D.C. measure was filed by Democratic Congresswoman Eleanor Holmes Norton, who represents the District of Columbia.
"This rider has unintentionally benefited violent drug gangs," Norton said of current policy in her testimony before the Rules Committee. "For that reason, some refer to it as the 'Drug Dealer Protection Act.' As one marijuana dealer told the Washington Post, the rider is 'a license for me to print money.' Regulating marijuana like alcohol would allow D.C., instead of drug dealers, to control production, distribution, sales and revenues."
Under a ballot measure approved by D.C. voters in 2014, low-level marijuana possession and home cultivation is legal. But because of an ongoing federal appropriations rider enacted in past years and included in the new FY19 bill, local officials have been prevented from adding a system of taxed and regulated cannabis sales.
Congressman Jared Polis (D-CO), a member of the Rules Committee, specifically moved during the meeting Monday night to make the amendment on cannabis businesses' access to banks in order for a floor vote, but that was defeated by a party-line vote of 8 – 2.
Last night the Rules Committee blocked an amendment I cosponsored w/ @RepDennyHeck to protect financial institutions working with legal cannabis businesses. @RepJaredPolis asked for a roll call vote and EVERY Republican present voted no. What are they afraid of? Let us vote! pic.twitter.com/YDmnousHki

— Dina Titus (@repdinatitus) July 17, 2018
The marijuana banking measure had 22 cosponsors, more than any of the 276 other measures the Rules Committee considered this week. Eighty-seven amendments were cleared for floor consideration.
Congress Could Vote On These Marijuana Amendments Next Week (Unless GOP Blocks Them Again)
Top Connecticut Lawmakers Announce They're Prioritizing Marijuana Legalization In 2020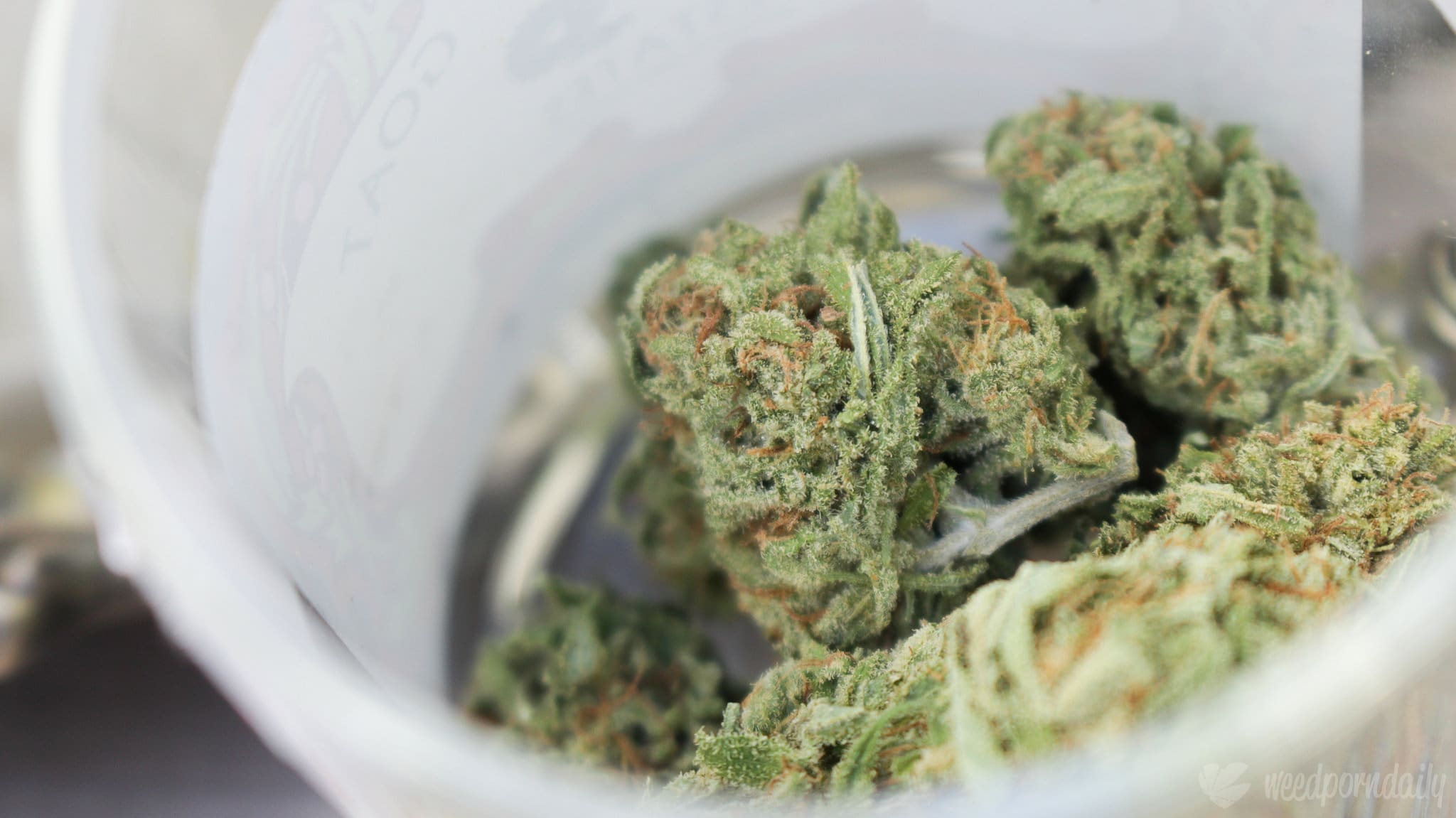 Top Connecticut lawmakers said on Thursday that legalizing marijuana will be a legislative priority this year, with an emphasis on promoting social equity in a regulated market.
During a press conference outlining their agenda for the new session, Senate Democrats said that while progress has been made by decriminalizing simple possession of cannabis, Connecticut must catch up with public opinion and pursue adult-use legalization.
Senate President Pro-Tem Martin Looney (D) said "we believe it needs to come to resolution so that Connecticut can join its neighbors in recognizing a reality that we should have dealt with already but need to deal with now, and that is the issue of the legalization and regulation of cannabis in our state."
While removing the threat of jail time for possession "addressed part of the problem," the "fundamental question of legalization and regulation still persists," he said. "I think it's time that we caught up to what the public attitude and public will is on this subject and move forward with it this year."
Watch Connecticut senators' marijuana comments, around 9:25 into the video below:
"The time has come. We know that there are very large numbers of Connecticut residents already traveling regulatory to Massachusetts to buy this product and bring it home with them. New York is considering it this year. Other states around us have," Looney said. "I don't think we want to put our heads in the sand and be in a position equivalent to a state that refused to recognize that prohibition of alcohol…was a failure and try to maintain prohibition after the national law changed."
"I think the time has come. We need to recognize it. There's broad based public support for it."
Sen. Douglas McCrory (D), the deputy president pro-tem who serves on several committees that have had jurisdiction over cannabis issues, stressed the need to tackle what he described as the "three E's," which are "equity, expungement and economic opportunity."
"It's ironic right now that we're thinking about passing legislation to sell and legalize cannabis to pay our bills when we had a number of people who have risked their lives to do the same thing to pay their bills," he said. "If we're going to be fair about this and have a conversation about this as we move forward, these things must be addressed."
"If they're not addressed, I don't think we have a snowball's chance to get this legislation passed," McCrory added. "There are things that we can do in Connecticut right now this legislative session around those three E's that can demonstrate to those people throughout Connecticut that we're serious about addressing unjust laws that took place."
Jason Ortiz, the Connecticut-based president of the Minority Cannabis Business Association, told Marijuana Moment that "communities of color across Connecticut are lucky to have champions like Senator Doug McCrory and Senator Martin Looney, who are putting our communities first in line for economic opportunities in the cannabis industry."
"This commitment to equity will ensure the program is successful by ensuring all of Connecticut's communities will share in the wealth creation of this growing industry," he said. "Now we just need House leadership to show the same courage and we'll get this done in 2020."
During the press conference, Looney also described three pieces of marijuana legislation that advanced in several committees last year, dealing with finance, restorative justice and regulations. He said that taken together, the bills "give us an excellent framework for moving forward on this issue."
Cannabis legalization was one of eight proposals included in the lawmakers' "A Smart & Responsible Connecticut" agenda, which is the third of four such plans they're rolling out for the 2020 legislative session.
"The prohibition of the possession and sale of cannabis has failed in its intent to stop the sale or use of cannabis," the document states. "The 'war on drugs' is a similar failure and has led to a staggering racial disparity when it comes to enforcement of laws criminalizing cannabis."
"In 2020, the Senate Democratic Caucus will take action to legalize, tax and regulate the retail sale, personal growth and recreational use of cannabis by individuals over twenty-one years old," it says.
Earlier this month, key committee leaders met to discuss a path forward for legalization legislation, and Looney and others have previously made similar comments predicting that reform will be prioritized and achievable this year. While bills to legalize cannabis for adult use cleared several panels during the 2019 session, disagreements about certain provisions such as how to allocate revenue ultimately derailed those efforts.
Gov. Ned Lamont (D), who's been having ongoing conversations with the governors of neighboring states about coordinating a regional legalization model, is supportive of passing legalization legislation during the three-month session.
"I think the idea that we'd be isolated by ourselves and the idea that you hand this over to the black market is dangerous," the governor said in a recent TV appearance. "You have no idea what they're doing. You want a carefully regulated market."
Marijuana reform is expected to be a hot topic throughout the Northeast in 2020.
New York Gov. Andrew Cuomo (D) renewed his call for reform in his State of the State address and included legalization language in a budget proposal to lawmakers this week. Rhode Island Gov. Gina Raimondo (D) included a proposal to legalize though a state-run model in her budget plan. New Hampshire lawmakers will pursue legislation for non-commercial cannabis legalization. New Jersey voters will decide on the issue in November's election. And Vermont Gov. Phil Scott (R) seems more open to adding a regulated sales component to his state's noncommercial legal marijuana law.
Wisconsin Governor Blasts Lawmakers For Not Legalizing Medical Marijuana Despite Public Support
Photo courtesy of WeedPornDaily.
Bernie Sanders's Marijuana Plan Is More Than Legalization, It's A Matter Of Justice (Op-Ed)
Bernie's marijuana plan goes beyond legalizing marijuana to address the shortcomings of our historically racist criminal justice system.
By Tick Segerblom
When it comes to smart marijuana policy, Nevadans are ahead of the curve—voting to legalize medical marijuana in 1998 and 2000 and recreational marijuana in 2016. What has followed is an industry that has generated thousands of jobs and millions of dollars in tax revenue for the state. Marijuana sales produced nearly $70 million in tax revenue in the first year of legal sales alone, providing new funding sources for educational and social programs. There is no doubt that legalizing marijuana has been a smart economic move for our state.
However, legalizing marijuana isn't only about generating more revenue for our communities, it's also about correcting a system that unjustly targets disadvantaged communities, particularly communities of color. The War on Drugs has accelerated the effects of institutional racism that have long pervaded our criminal justice system, and it's past time we start to address and undo that damage.
Once considered radical, the legalization of marijuana is now wildly popular with the American public. In 2015, Bernie Sanders became the first major presidential candidate to support the federal legalization of marijuana. In October, Senator Sanders unveiled his marijuana reform plan, putting forward the most comprehensive proposal to legalize marijuana, expunge past convictions and ensure those impacted the most are not overlooked by the growing marijuana industry.
Despite marijuana use being roughly equal across racial and ethnic groups nationally, African Americans are four times more likely to be arrested and incarcerated for possessing marijuana than white Americans. Criminalization has had disastrous consequences, particularly for communities of color, and Bernie will take federal action to right those wrongs. Bernie's plan will expunge all past convictions and remove barriers to accessing public benefits and services for those who were previously convicted.
But it's not enough to simply right the wrongs in our legal system. Nevada's booming marijuana industry has created many lucrative business opportunities, and historically disadvantaged communities deserve to see their share of the economic rewards. Nevada has had some success creating new marijuana business opportunities for our tribal communities, but out of Nevada's 58 dispensaries open in 2018, only one was Black-owned.
Overall, communities ravaged by marijuana criminalization have not enjoyed equal access to the economic opportunities that Nevada voters created. Bernie's marijuana policy recognizes this injustice by investing $50 billion in revenue from marijuana back into the communities hit hardest by the War on Drugs. This will create new opportunities for Black, Latino, AAPI, and Native American entrepreneurs and will generate new jobs and new wealth for those communities.
I've worked throughout my career to legalize marijuana and reform our criminal justice system, and I am proudly supporting Bernie Sanders for president because he shares that commitment to social and economic justice. Bernie's marijuana plan goes beyond legalizing marijuana to address the shortcomings of our historically racist criminal justice system. Bernie has set the gold standard for federal marijuana policy, and Nevadans should remember that when they participate in the Democratic presidential caucuses this February.
Tick Segerblom is a County Commissioner for Clark County, Nevada and a Nevada Campaign Co-Chair for Bernie 2020.
Congressman Visits Marijuana Dispensary On Behalf Of Bernie Sanders's Presidential Campaign
Wisconsin Governor Blasts Lawmakers For Not Legalizing Medical Marijuana Despite Public Support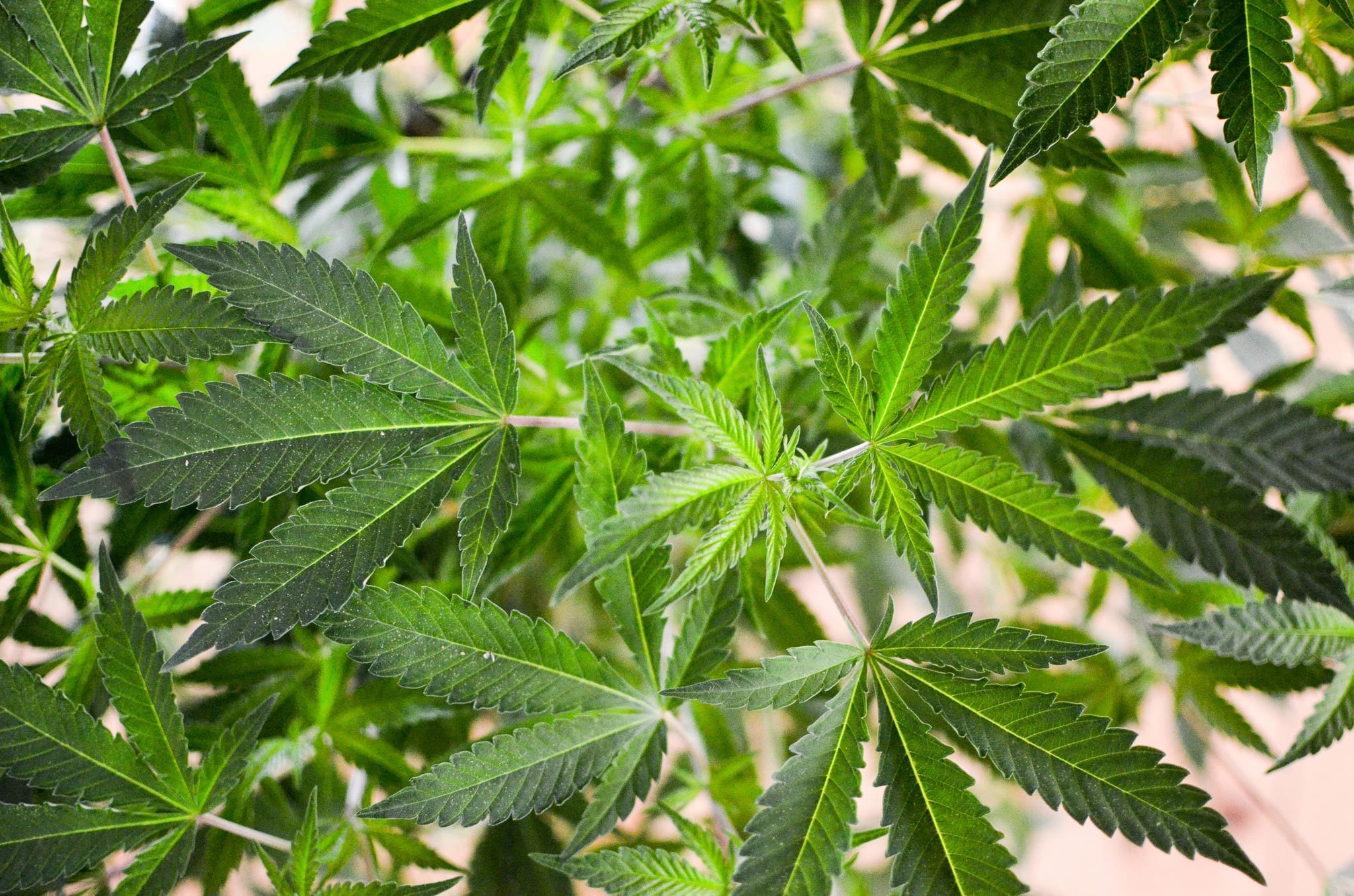 The governor of Wisconsin called out state lawmakers on Wednesday for declining to pass legislation legalizing medical marijuana despite widespread public support for the policy.
"When more than 80 percent of our state supports medical marijuana…and elected officials can ignore those numbers without consequence, folks, something's wrong," Gov. Tony Evers (D) said during his annual State of the State address.
Watch Evers's comments about public support for medical cannabis below:
He also cited contrasting public support support and lack of legislative action on issues such as expanding Medicaid and universal background checks for gun purchases.
While Evers had included both marijuana decriminalization and medical cannabis legalization in his budget proposal last year, Republican leaders stripped those policies from the plan. It's not clear if he'll attempt to pursue the policies through the budget again this year, or if lawmakers would be more inclined to support reform than the last round.
Senate Minority Leader Jennifer Shilling (D) recently said she hopes that the legislature came come together around certain bipartisan issues such as medical marijuana. But Senate Majority Leader Scott Fitzgerald (R) said last month that there's no such legislation he's be willing to get behind.
Assembly Speaker Robin Vos (R) didn't seem to close the door on the possibility of approving legalization legislation, however, but tempered expectations about when or how it would be achieved.
"It's going to take a while," he said last month. "It's not like it's a panacea that everybody thinks, 'Oh, jeez this is an easy slam dunk.' It's a complicated issue that we want to get right."
He also previously suggested that he'd only support a significantly limited program that would allow patients to access cannabis in pill form, raising doubts about whether Democratic lawmakers would be willing to advance such a reform.
While decriminalization didn't come up in the governor's speech, lawmakers did file a bill last year to remove criminal penalties for possession of up 28 grams of marijuana.
Not only is there broad public support for medical cannabis legalization based on polling, but local elections have also demonstrated that the people are ready for change. Three jurisdictions in the state voted in favor of non-binding resolutions expressing support for the legalization of marijuana for medical or recreational purposes last year. That followed the approval of other cannabis ballot measures in 16 counties in 2018.
Evers reflected on the progress the state has made in the past year in a tweet sent during his speech, citing improvements to its hemp program as an example of the "many bipartisan successes" that have been achieved.
In my first State of the State Address, I called on the Legislature to set politics aside so we could get to work on the issues facing our state. One year later, I am proud that from improving our hemp program to expanding telehealth services, we had many bipartisan successes. pic.twitter.com/qCjGPWpzDW

— Governor Tony Evers (@GovEvers) January 23, 2020
Rep. Dianne Hesselbein (D) weighed in on the State of the State speech as well, echoing Evers's point about 80 percent support for medical cannabis.
Let's review what WI wants:
✅ 80% support medical marijuana.
✅ 80% support universal background checks.
✅ 70% support accepting our Medicaid money.
Why does the majority ignore these issues? Partisan gerrymandering. #sots2020

— Dianne Hesselbein (@RepHesselbein) January 23, 2020
"Why does the majority ignore these issues?" she asked. "Partisan gerrymandering."
Evers joined a growing list of governors who've discussed cannabis reform priorities for 2020.
New York Gov. Andrew Cuomo (D) included legalization in his budget plan this week. Rhode Island Gov. Gina Raimondo (D) called for a state-run cannabis model in her budget plan. New Mexico Gov. Michelle Lujan Grisham (D) said it's "high time" to legalize in her State of the State address and put ending prohibition on the agenda for the short 2020 session. Virginia Gov. Ralph Northam (D) said he wants to decriminalize cannabis possession and create a pathway for expungements in his annual address. And U.S. Virgin Islands Gov. Albert Bryan Jr. (D) pushed lawmakers to legalize cannabis to raise revenue to support a government employees retirement fund in his State of the Territory address.
New Mexico Governor Says It's 'High Time' To Legalize Marijuana
Photo courtesy of Philip Steffan.