Congressional Black Caucus Members Ask Biden To Reverse Marijuana Deportation Cases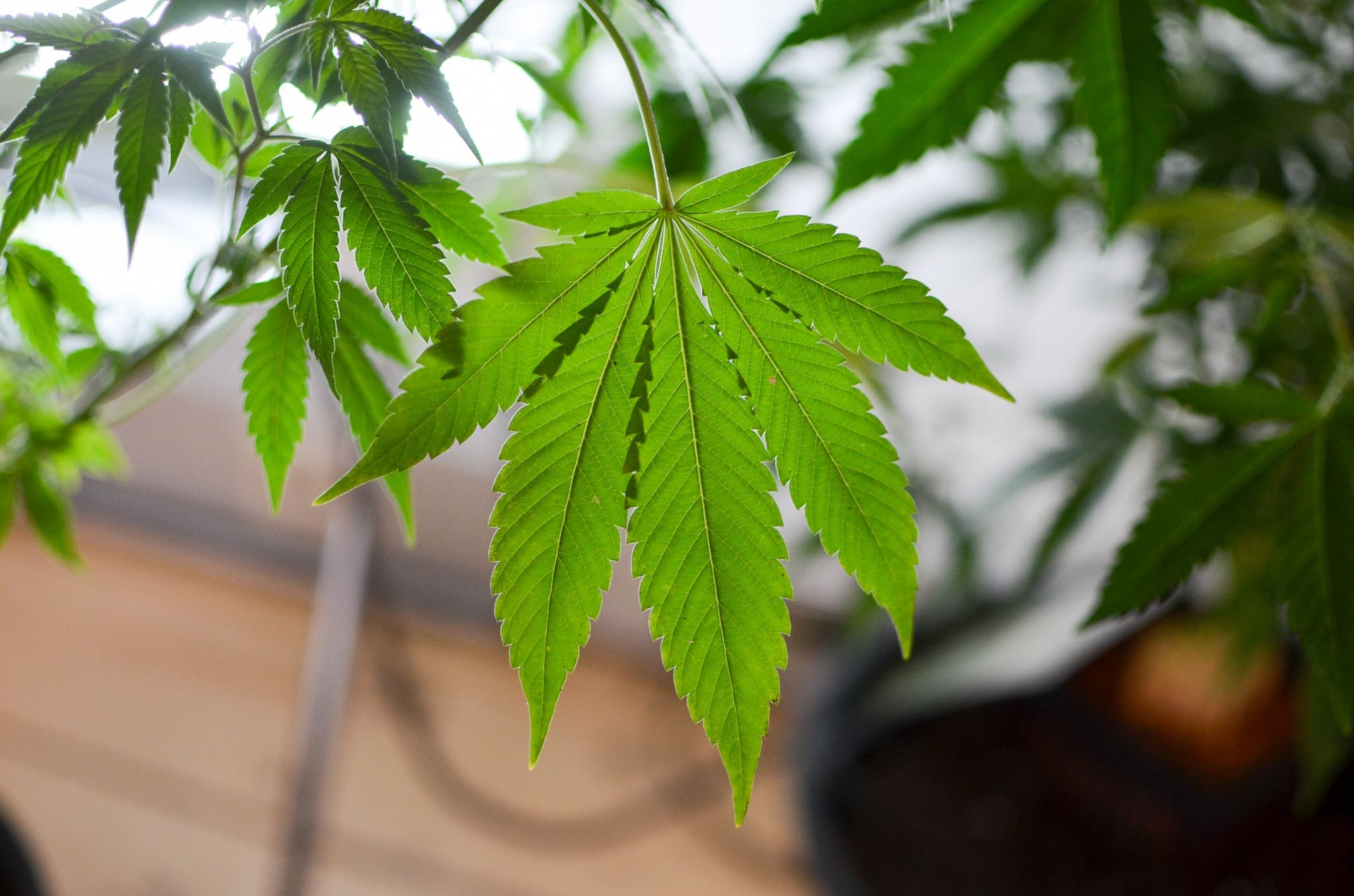 A coalition of congressional lawmakers sent a letter to President Joe Biden on Wednesday, urging him to reopen certain deportation cases, including those involving marijuana.
Rep. Mondaire Jones (D-NY) led the letter, which was signed by 30 members of the Congressional Black Caucus and is also addressed to Homeland Security Secretary Alejandro Mayorkas. It emphasizes that deportations disproportionately impact people of color and implores the president to use his authority to create a process through which these cases can be reevaluated and reversed.
"We are grateful for President Biden's commitment to redressing racial injustice, particularly after the last four years of the Trump Administration's racist and xenophobic immigration agenda," it says. "One critical step toward honoring that commitment is ensuring that people who were unjustly deported can be fairly and efficiently considered for return to their families and communities in the United States."
The lawmakers cite a number of examples of deportation cases that they feel unjustly harmed immigrants.
The letter asks Biden and U.S. Department of Homeland Security (DHS) to "consider the stories of U.S. veteran Howard Bailey and long-time U.S. resident Kenault Lawrence," both of whom were deported to Jamaica over "years-old marijuana convictions."
"Howard served nearly four years in the U.S. Navy, including two tours in Operation Desert Storm, and received the National Defense Service Medal. Nevertheless, he was deported based on an old, first-time marijuana offense that the governor of Virginia subsequently pardoned," the Black Caucus members wrote. "Kenault's deportation robbed him of the chance to meet his newborn child, merely three months prior to a U.S. Supreme Court ruling finding his ground of deportation to be unlawful."
"Despite these clear injustices and the compelling reasons to return both men to the United States, neither Howard nor Kenault have a meaningful chance to return home," the letter states. "They remain in exile in Jamaica."
Bailey's case also caught the attention of three U.S. senators who similarly sent a letter to the DHS head last week, asking the agency to reopen a case for the military veteran.
Bailey was arrested after a package containing marijuana was sent to his house for a friend and he pled guilty, on the advice of counsel. He disclosed the conviction when later applying for citizenship, and Immigration and Customs Enforcement (ICE) used that single cannabis offense as basis to initiate a deportation proceeding.
In the new House letter, the coalition said these are only a few examples of "the many people who have been unjustly deported."
"Untold numbers of others have been similarly wronged, from U.S. veterans who served their country to longstanding neighbors who found themselves deported because of contact with the U.S. criminal legal system—a system acknowledged to unfairly and disproportionately target and discriminate against Black and brown people," they wrote.
"We urge you to utilize your broad legal authority to return everyone unjustly deported, including Paul, Howard, and Kenault," the letter continues. "We further ask that you establish a centralized process for exercising your discretion to evaluate and authorize returns going forward."
Reps. Barbara Lee (D-CA), Hakeem Jeffries (D-NY), Gregory Meeks (D-NY), Eleanor Holmes Norton (D-DC), Karen Bass (D-CA), Ilhan Omar (D-MN), Ayanna Pressley (D-MA), Bonnie Watson Coleman (D-NJ) and Jamaal Bowman (D-NY) were among the signatories.
"For decades, the U.S. government has exercised its power by enforcing U.S. civil immigration laws aggressively—initiating removals, detaining immigrants, and conducting deportation proceedings that lack even minimal due process," it says. "Now is the time to turn the resources and power of the U.S. government toward repairing these harms in the name of racial justice for Black and brown immigrants."
In a spending bill moving through the House Appropriations Committee that allocates fiscal year 2022 funding for DHS, there's a provision that would prevent its component agencies from denying any person immigration benefits or protections, or penalizing them in an application, simply because they've admitted to using cannabis or were convicted of a low-level marijuana offense.
According to the U.S. Citizenship and Immigration Services (USCIS), a person who admits to using cannabis—even in compliance with state law—is morally unfit for citizenship. The agency clarified that position in a 2019 memo, adding that employment in a state-legal marijuana market is another factor that could impact a person's immigration status.
Standalone legislation has been introduced this session to resolve the problem, but it has yet to be acted on.
DHS did issue a memo in May that specifically encourages ICE attorneys to join motions to reopen immigration cases under circumstances where "an individual is eligible for relief under the law and merits relief as a matter of discretion."
Read the letter to Biden and DHS on deportation cases involving marijuana below: 
Biden letter deportations m… by Marijuana Moment
White House And U.S. Anti-Doping Agency Criticize Marijuana Ban After Richardson Suspension
Photo courtesy of Philip Steffan.