Senators Urge Biden Administration To Help Navy Veteran Deported For Marijuana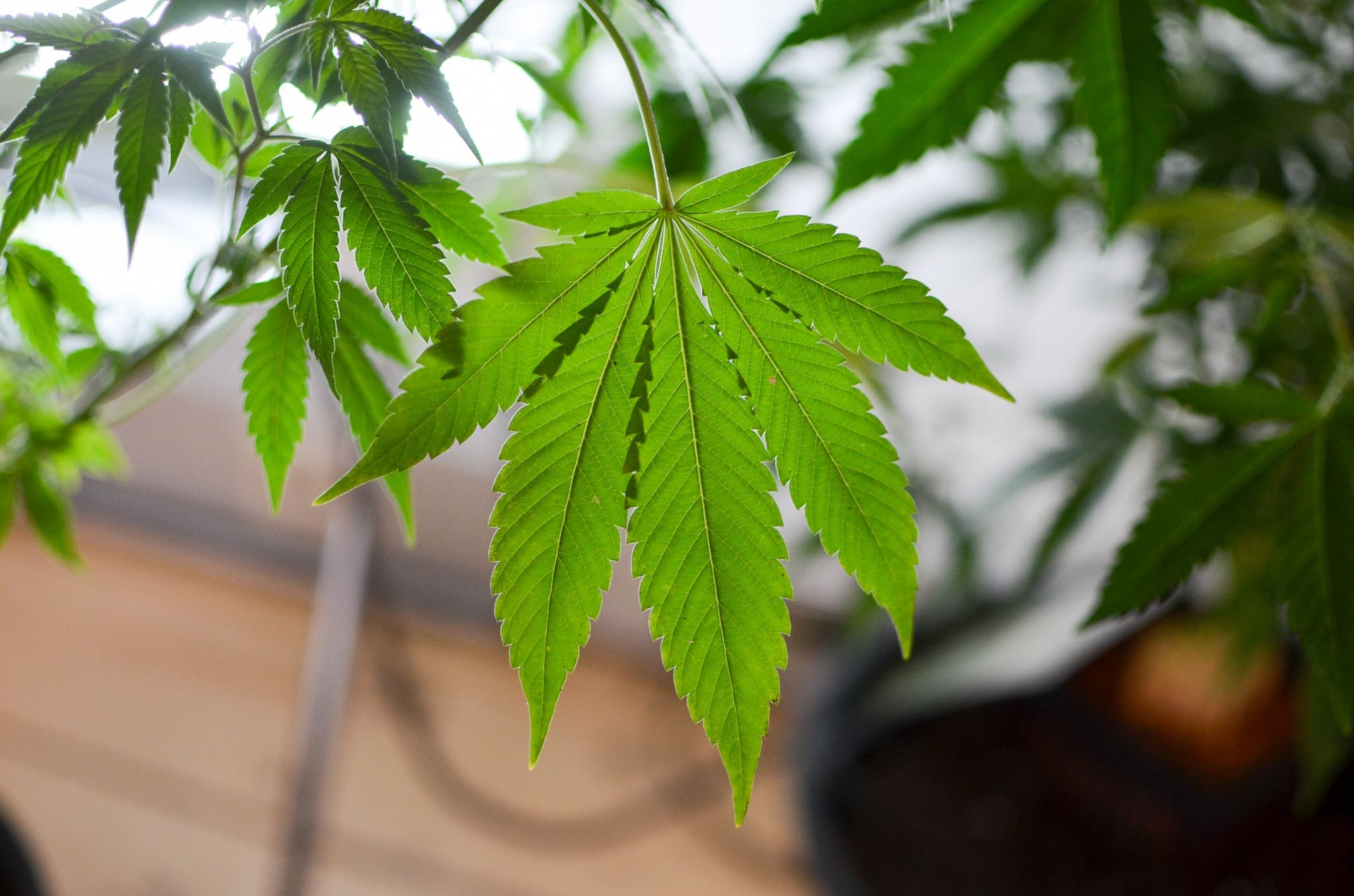 Three U.S. senators are imploring the secretary of the U.S. Department of Homeland Security to reopen a case for a military veteran who was deported over a marijuana conviction.
In a letter sent to Secretary Alejandro Mayorkas on Wednesday, the senators said that the deportation by Immigration and Customs Enforcement (ICE) was at odds with the nature of the conviction, Supreme Court precedent and the principles of the Biden administration. They asked to official to "grant him humanitarian parole so that he can return to the United States."
It's been more than 20 years since Navy veteran Howard Bailey was arrested after a package containing marijuana was sent to his house for a friend and he pled guilty, on the advice of counsel. He disclosed the conviction when later applying for citizenship, and ICE used that single cannabis offense as basis to initiate a deportation proceeding.
In 2017, former Virginia Gov. Terry McAuliffe (D) issued a pardon for Bailey "in light of his service to the U.S. Navy and the increasing decriminalization of marijuana nationwide," the letter from Sens. Alex Padilla (D-CA), Tim Kaine (D-VA) and Mark Warner (D-VA) says.
Since then, Virginia legalized marijuana for adult use, and that law took effect on Thursday. Bailey, who currently resides in Jamaica, told The Washington Post that he's not jaded by the policy disconnect and wants people to benefit from the reform.
"To see somebody smile, to see somebody have a burden lifted, that's a good thing," he said. "But I don't think there's anything there that will help me."
He reflected on the decades-old arrest, saying "ICE grabbed me and didn't care that my 11-year-old daughter came out screaming and crying. My wife begged them to let her give me pants to wear before they took me away since I was in my pajama shorts."
The letter from the senators continues: "The Biden administration has committed to honoring family unity and redressing racial injustices where possible. Returning Mr. Bailey to the U.S., in light of his overwhelming positive equities and the injustice of his deportation, honors these priorities and is a small step toward restoring humanity to the U.S. immigration system."
"We urge you to join his motion to reopen his immigration proceedings and grant his application for humanitarian parole," they said.
In a recent, House-approve spending bill that allocates fiscal year 2022 funding for DHS, there's a provision that would prevent its component agencies from denying any person immigration benefits or protections, or penalizing them in an application, simply because they've admitted to using cannabis or were convicted of a low-level marijuana offense.
According to the U.S. Citizenship and Immigration Services (USCIS), a person who admits to using cannabis—even in compliance with state law—is morally unfit for citizenship. The agency clarified that position in a 2019 memo, adding that employment in a state-legal marijuana market is another factor that could impact a person's immigration status.
Standalone legislation has been introduced this session to resolve the problem, but it has yet to be acted on.
The new letter further explains that DHS issued a memo in May that specifically encourages ICE attorneys to join motions to reopen immigration cases under circumstances where "an individual is eligible for relief under the law and merits relief as a matter of discretion." Such is clearly the case with Bailey, they said.
"As the Secretary of Homeland Security, you have the authority under current law to grant humanitarian parole for cases like Mr. Bailey's where urgent humanitarian considerations and significant public benefit apply," the senators wrote.
Read the letter to DHS on the marijuana immigration case below:
DHS marijuana immigration l… by Marijuana Moment
Members Of Congress Should Visit Marijuana Businesses Together To Reduce Partisanship, House Committee Witness Testifies
Photo courtesy of Philip Steffan.