Congress Weighs Measure To Stop Veterans' Home Loan Denials Over Marijuana Work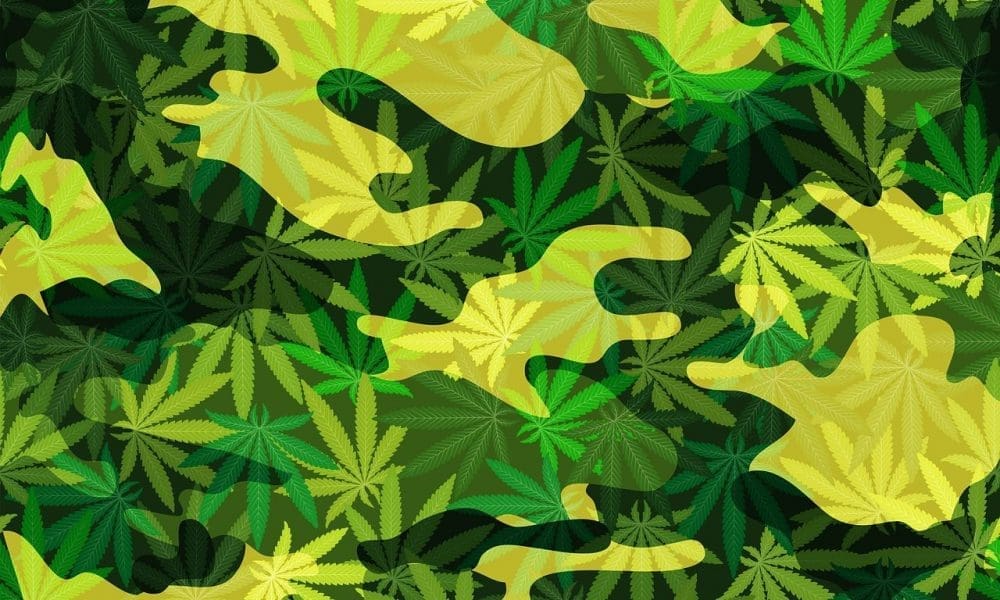 Congress is considering an amendment this week that would end a U.S. Department of Veterans Affairs (VA) practice of denying home loan benefits to military veterans solely because they work for a state-legal marijuana business.
The measure, filed by Rep. Katherine Clark (D-MA), will go before the House Rules Committee on Tuesday. If cleared for floor action later in the week it would be up for consideration for attachment to the National Defense Authorization Act.
The VA policy of denying home loan applications over veterans' cannabis industry work wasn't widely known or reported on before a constituent of Clark brought the matter to her attention and she began working on it earlier this year.
The congresswoman led a sign-on letter addressed to VA in May that raised concerns about existing VA policy on the issue. She and twenty other lawmakers noted that many military veterans work for licensed marijuana businesses, and more are expected to join as the legalization movement continues to spread.
"The VA must acknowledge this reality and ensure veterans who work in this sector are able to clearly understand and can equitably access the benefits they've earned," the bipartisan coalition wrote.
That letter came shortly after the House Appropriations Committee released a report that also addressed uncertainty surrounding VA rules on home loan benefits for veterans working in the marijuana industry. The panel set a 180-day deadline for the department to "publicly clarify its position on this matter."
The language of Clark's amendment states that "in the case of a person with documented income that is derived, in whole or in part, from working in the marijuana industry in compliance with the law of the State in which the work takes place, the Secretary of Veterans Affairs may not use the fact that such documented income is derived, in whole or in part, from working in the marijuana industry as a factor in determining whether to guarantee, issue, or make a housing loan."
Last month, a congressional committee approved an additional marijuana amendment to the defense spending bill. Introduced by Rep. Ruben Gallego (D-AZ), the measure would give U.S. military branches the authority to approve service members for reenlistment if they used marijuana one time, or were convicted of a misdemeanor cannabis offense, while off duty.
Based on VA's recent track record, the department will likely push back against the latest measure on home loans. A VA official testified that the department opposed four separate bills concerning veterans and cannabis during a congressional hearing last month.
Rep. Earl Blumenauer (D-OR) also attributed VA resistance to his decision to withdraw an amendment to a separate spending bill that would have allowed VA doctors to recommend medical cannabis to veterans.
Survey: Veterans Support Marijuana Legalization And Increasing Medical Cannabis Research
Congressional Bill Requires Legal Marijuana States To Consider Impaired Driving Policies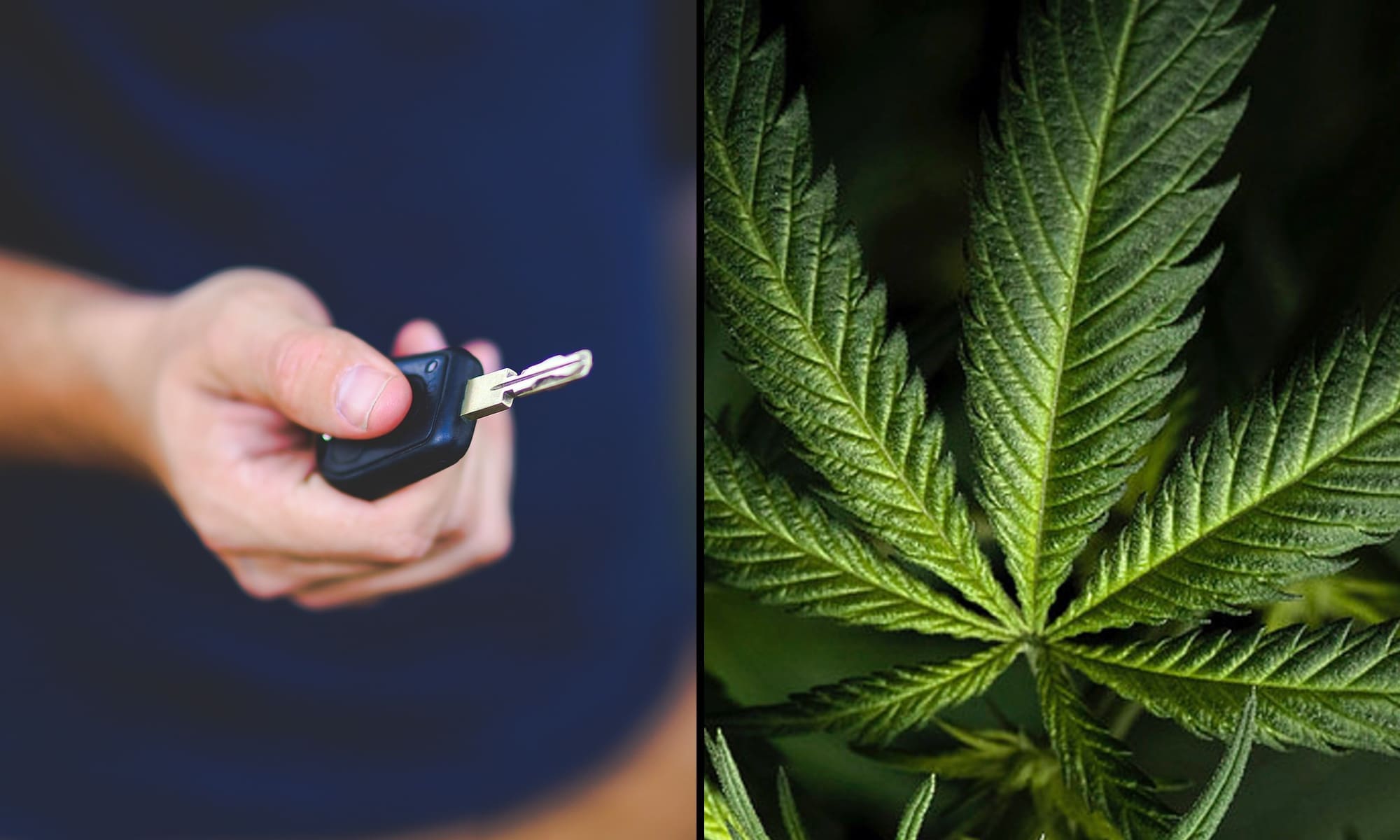 Democratic leadership in a House committee introduced a bill on Wednesday that includes a provision requiring legal marijuana states—and only those states—to consider ways to promote education about the dangers of cannabis-impaired driving while curbing such behavior.
The chairman of the House Transportation and Infrastructure Committee filed the legislation, which is also being cosponsored by several chairs of subcommittees under the panel. While the main thrust of the INVEST in America Act is aimed at promoting the completion of various long-term infrastructure projects, it also features language concerning cannabis policy.
Under the bill, a section of current law requiring that states establish highway safety programs would be amended to add a section stipulating that states "which have legalized medicinal or recreational marijuana shall consider programs in addition to the programs…to educate drivers on the risks associated with marijuana-impaired driving and to reduce injuries and deaths resulting from individuals driving motor vehicles while impaired by marijuana."
Reform advocates support measures to reduce impaired driving, but there may be some who take issue with the provision given the implication that legalizing marijuana increases the risk of people driving while impaired. Research isn't settled on that subject.
A congressional research body said in a report last year that concerns expressed by lawmakers that cannabis legalization will make the roads more dangerous might not be totally founded. In fact, the experts tasked by the House and Senate with looking into the issue found that evidence about cannabis's ability to impair driving is currently inconclusive.
Beside that contention, the legislation seems to neglect to take into account that cannabis-impaired driving isn't exclusive to legal states and that public education could be beneficial across all states regardless of their individual marijuana policies.
"It is somewhat absurd to draw a differentiation between states when it comes to the current legal status, because it is entirely feasible that every state will be legalized by the end of this decade," NORML Political Director Justin Strekal told Marijuana Moment. "And regardless, I have heard rumors that some Texans consume cannabis despite its prohibited status."
Transportation Committee Chairman Peter DeFazio (D-OR) said in a press release that the overall bill "is our opportunity to replace the outdated systems of the past with smarter, safer, more resilient infrastructure that fits the economy of the future, creates millions of jobs, supports American manufacturing, and restores U.S. competitiveness."
Subcommittee on Highways and Transit Chairwoman Eleanor Holmes Norton (D-DC) and Subcommittee on Railroads, Pipelines and Hazardous Materials Chairman Dan Lipinski (D-IL) are also sponsoring the legislation, which is scheduled for a full committee vote on June 17.
U.S. Virgin Islands Governor Touts Legal Marijuana's Economic Potential At Revenue Meeting
U.S. Virgin Islands Governor Touts Legal Marijuana's Economic Potential At Revenue Meeting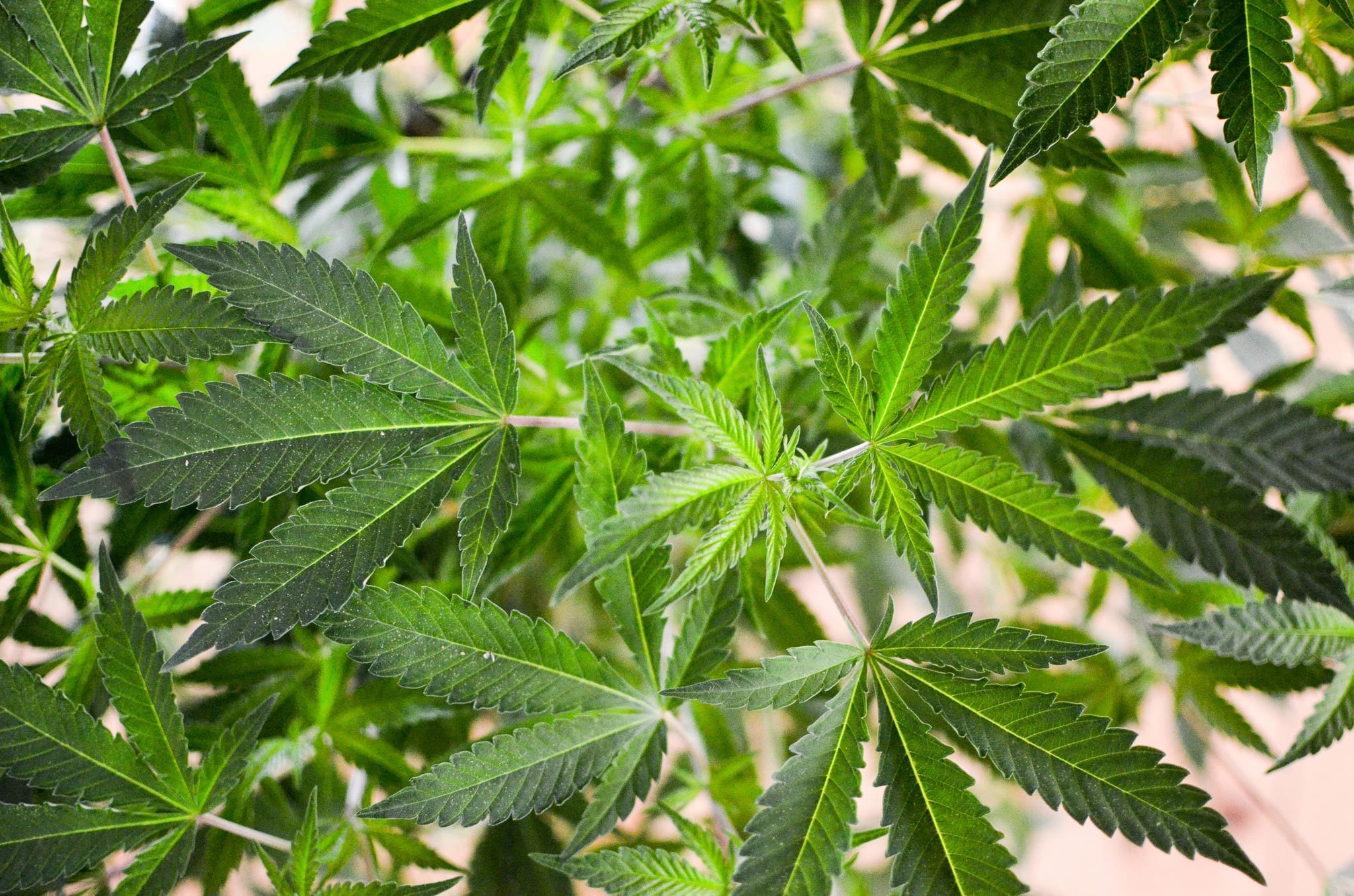 The governor of the U.S. Virgin Islands (USVI) on Tuesday again stressed the need to legalize marijuana in order to generate tax revenue for the territory's fiscal recovery from the coronavirus pandemic.
Gov. Albert Bryan Jr. (D), who unveiled a revised legalization bill last month and pushed legislators to promptly take it up, discussed the projected economic impact of the policy change at a revenue conference.
During the virtual meeting, he pulled up a spreadsheet that breaks down estimates for annual cannabis sales from residents and tourists, as well as potential revenue from taxes and fees.
Cruise passengers and non-resident hotel guests will make approximately $43 million in annual marijuana purchases, the estimate from an independent firm states. Residents, meanwhile, are projected to spend about $38 million on cannabis each year.
"This doesn't include what we would call the second and third turns in the economy in term of products being bought like lamps and fertilizer, jobs being created, dispensary jobs. None of that," the governor said.
Watch the governor discuss marijuana legalization's economic impact, starting around 3:10:35 into the video below:
In terms of revenue, the territory can expect to take in about $11 million annually from tourists, who will be taxed at 25 percent for marijuana products. Residents, who will be taxed at a much lower rate, will contribute about $3 million in taxes. All told, the territory is estimated to generate nearly $18 million in cannabis sales tax revenue per year.
Additionally, the analysis projects that USVI will receive $12.1 million from licensing fees and a cultivation tax. Point of sale permits for cruises and hotels will bring in another $3.6 million.
It all adds up to "a $33 million deposit in our treasury due to cannabis sales," Bryan said, characterizing the projections as conservative estimates.
The governor said he wanted to highlight these figures to conference attendees "to show you quickly what this could mean to the territory should we have this enacted and we go to work."
"Of course, it's going to take some work to get this done," he said. "But we need to get this measure done as quickly as possible in order to start impacting our economy in a very positive way."
Bryan has previously said that beyond helping to offset some of the financial damage that COVID-19 outbreak has created, establishing a legal cannabis market would provide funding for the territory's retirement system for government employees.
After he first proposed the policy change and directed the legislature to take up the issue in a special session late last year, several legislators voiced opposition to specifics of the proposal.
Some questioned the notion that tax revenue from cannabis sales could make up for the significant deficits running within the retirement program, while others argued that the legislation as drafted did not adequately address social equity. Another issue that arose concerned licensing, with lawmakers worried that small businesses on the island would be left out.
The governor's revised marijuana legalization bill, which has been transmitted to the Senate for action, would ban home cultivation for recreational consumers, allow cultivation for medical cannabis patients, increase the number of members of the government's Cannabis Advisory Board and limit non-residents to purchasing up to seven grams of flower per day while residents could buy up to an ounce.
There would be no tax on cannabis sales for medical patients, a 7.5 percent tax for residents and a 25 percent tax for non-residents.
In order to own a marijuana business, an individual must have been a resident of USVI for at least 10 years. For micro-cultivator business, the threshold is five years of residency.
A special "cannabis fund" would be established under the proposed legislation, with 20 percent of marijuana tax revenue being allocated to fund the Office of Cannabis Regulations, a cannabis testing program, job training, substance misuse treatment and grant programs for business incubation and micro-lending.
The bill also provides for automatic expungements for prior marijuana possession convictions, encourages research into the benefits of cannabis and recognizes the rights of individuals who wish to use or grow the plant for religious purposes.
Bryan signed the territory's existing medical cannabis law last year.
The U.S. Department of Agriculture approved USVI's hemp plan last month.
Virginia Governor Says Marijuana Decriminalization Partly Addresses Racial Inequity Inspiring Mass Protests
Photo courtesy of Philip Steffan.
Virginia Governor Says Marijuana Decriminalization Partly Addresses Racial Inequity Inspiring Mass Protests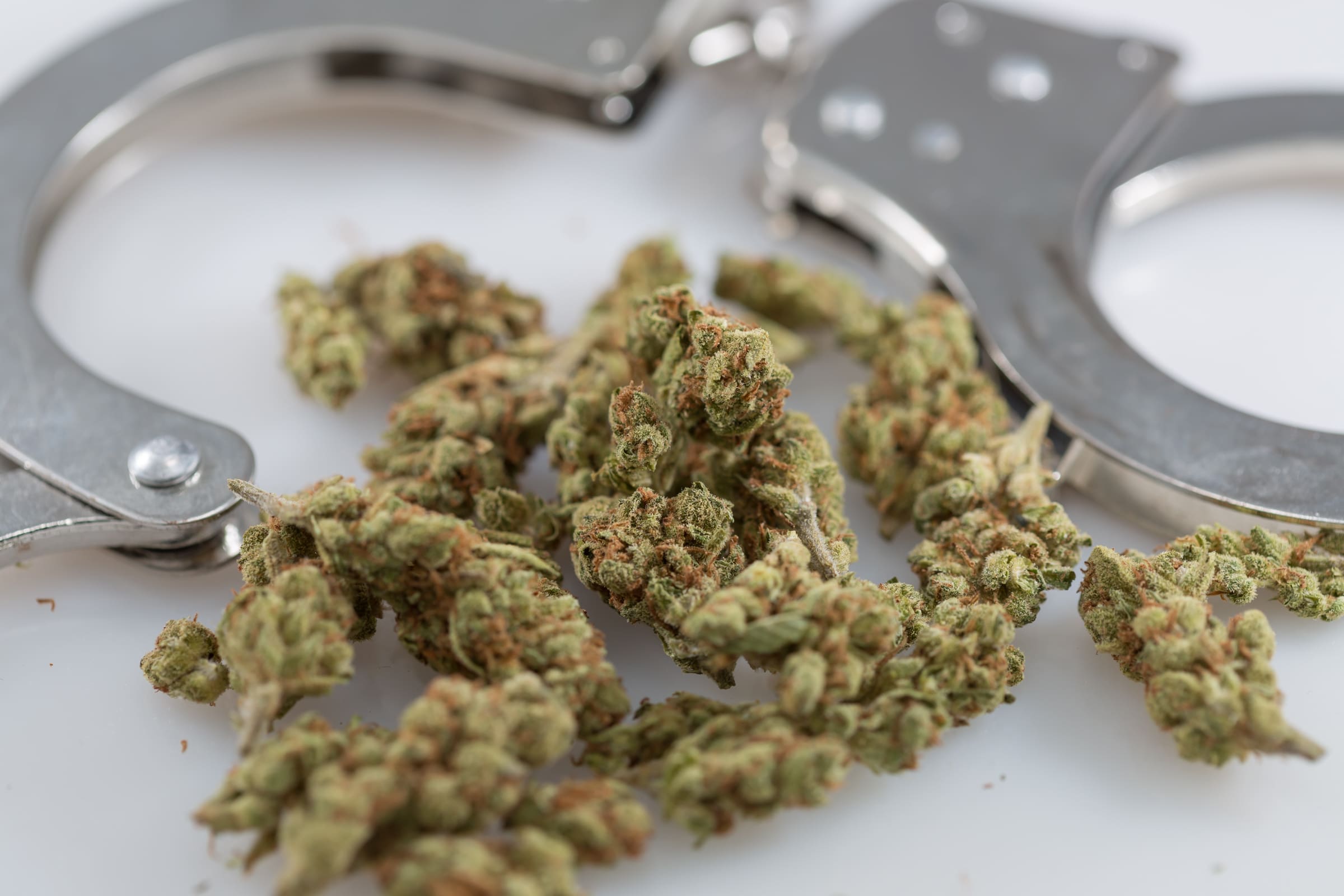 The governor of Virginia said on Tuesday that the passage of marijuana decriminalization legislation this year represents an example of how his state has addressed racial inequities that are inspiring mass protests over recent police killings of black Americans.
In a speech, Gov. Ralph Northam (D) said that while he cannot personally attest to the pain that the black community is grappling with, there are steps lawmakers can take to reform policies that disproportionately harm minorities. That includes removing the threat of jail time for cannabis possession—an offense more likely to be enforced against black people despite comparable rates of use among white people.
"Through 400 years of American history—starting with the enslavement of Africans, through Jim Crow, massive resistance and now mass incarceration—black oppression has always existed in this country, just in different forms," he said. "I cannot know how it feels to be an African American person right now or what you are going through. I cannot know the depth of your pain. But what I can do is stand with you and I can support you, and together we're going to turn this pain into action."
That action has meant "reforming criminal justice," he said. "It meant decriminalizing marijuana."
The governor, who faced severe scrutiny last year after he admitted he was in a yearbook photo showing people wearing blackface and dressed as KKK members, also cited expanding access to Medicaid and increasing the threshold for felony larceny as examples of ways the state has addressed racial inequality during his administration.
Northam signed a marijuana decriminalization bill last month and it goes into effect on July 1. Under the legislation, possessing up to one ounce of cannabis will be punishable by a $25 fine with no threat of jail time and no criminal record. Current Virginia law makes simple possession punishable by a maximum $500 fine, up to 30 days in jail and a criminal record.
Later in the Tuesday press conference, Shirley Ginwright, a member of the Virginia African American Advisory Board that Northam established, thanked him specifically for approving the cannabis decriminalization bill.
"So many of our students and our young black men and women were getting caught up in the criminal justice system because of marijuana, something that wasn't killing them," she said.
The governor isn't alone in connecting the outrage over police killings of black Americans such as George Floyd and Breonna Taylor to cannabis prohibition enforcement. Sen. Cory Booker (D-NJ) also recently said racial disparities in marijuana criminalization is an example of a systemic injustice that underlies the frustration of minority communities.
Last week, 12 House members introduced a resolution condemning police brutality and specifically noting the racial injustices of the war on drugs.
The measure came one week after 44 members of the House sent a letter to the Justice Department, calling for an independent investigation into a fatal police shooting of Taylor in a botched drug raid.
Berner, a rapper who owns a marijuana dispensary that was looted in Los Angeles over the weekend, also seemed to echo Booker's sentiment, stating that the damage to his shop to looting pales in comparison to the underlying racial injustices that prompted the protests.
Marijuana Legalization And The Fight For Racial Justice (Op-Ed)