Congress Removes Military Veteran Medical Marijuana Provision From Funding Bill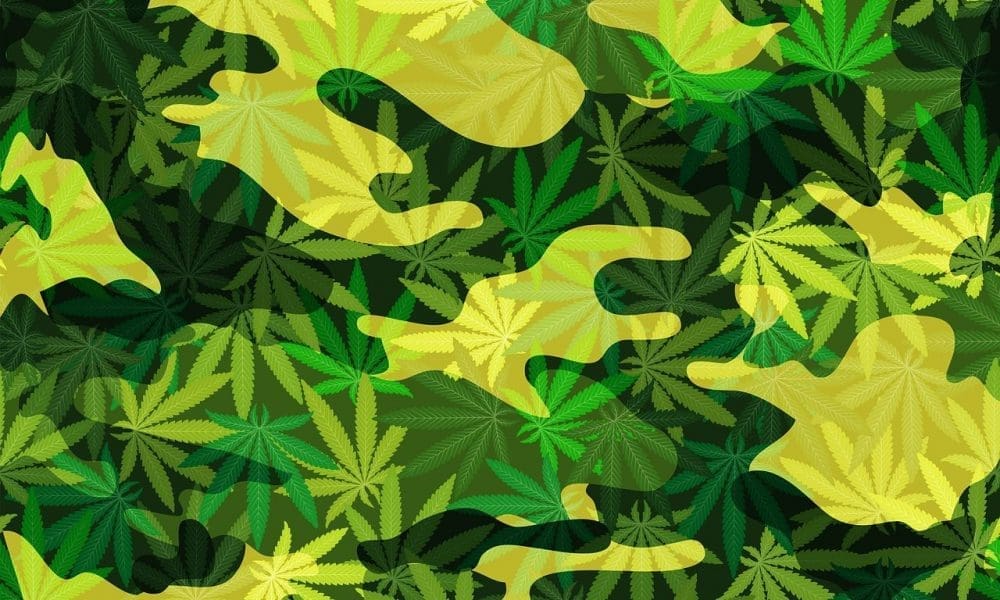 A congressional conference committee negotiating the final details of funding legislation for the U.S. Department of Veterans Affairs (VA) has decided against including a Senate-passed provision that would have allowed military veterans to receive medical marijuana recommendations from their government doctors.
Under a bill to fund the VA for Fiscal Year 2019 that was approved by the Senate with an 85-to-5 vote in June, the department would not have been able to spend any money enforcing its own internal prohibition on VA doctors filling out medical cannabis forms for veterans in states where it is legal.
But, because House Republican leaders blocked their colleagues from even being able to vote on including such language in their chamber's version of the legislation, the issue was up for discussion by a bicameral panel that was tasked with merging the proposals into a single bill that can be sent to President Trump for his signature.
The conferees opted not to include the cannabis provision in the final legislation released on Monday.
"Denying veterans the care they need by the doctors they trust is shameful," Rep. Earl Blumenauer (D-OR), who has worked on veterans' medical cannabis legislation for years, said in a statement sent to Marijuana Moment. "The Senate passed this amendment. It has broad bipartisan support in the House. This should have been a no brainer. Yet, Republican leadership has once again stymied progress toward fair and equal treatment for our veterans. Their continued neglect of commonsense and the will of the American people is a disgrace."
Republican leadership continues to stymie much-needed progress. There must be a price to pay this November for denying veterans the care they need by the doctors they trust. https://t.co/lbeneW3Ip7

— Earl Blumenauer (@repblumenauer) September 10, 2018
"Our veterans put their lives on the line for our country, and many come home dealing with visible and invisible wounds," Rep. Tulsi Gabbard (D-HI) said. "To continue limiting their access to quality healthcare through the VA is a disservice to them and the sacrifices they've made."
This isn't the first time that marijuana reformers have been dealt a loss with the VA funding bill after winning initial victories.
In 2016, both the House and Senate approved provisions to let military veterans get medical cannabis recommendations from their VA physicians. But, because the proposals' language differed from one another somewhat, it was a topic up for conference committee consideration. The panel, behind closed doors, decided to strip the issue from the final bill altogether.
"This move by congressional leadership is egregious and constitutes a slap in the face to the heroes who put their lives on the line to defend our country," NORML Executive Director Erik Altieri said of the latest setback. "Continuing to treat veterans who risked it all as criminals when they opt to utilize a safe and effective treatment option like cannabis is immoral and un-American."
Senate Approves Medical Marijuana For Military Veterans And Advances Hemp Legalization
Pennsylvania Senators Release Details On Marijuana Legalization Bill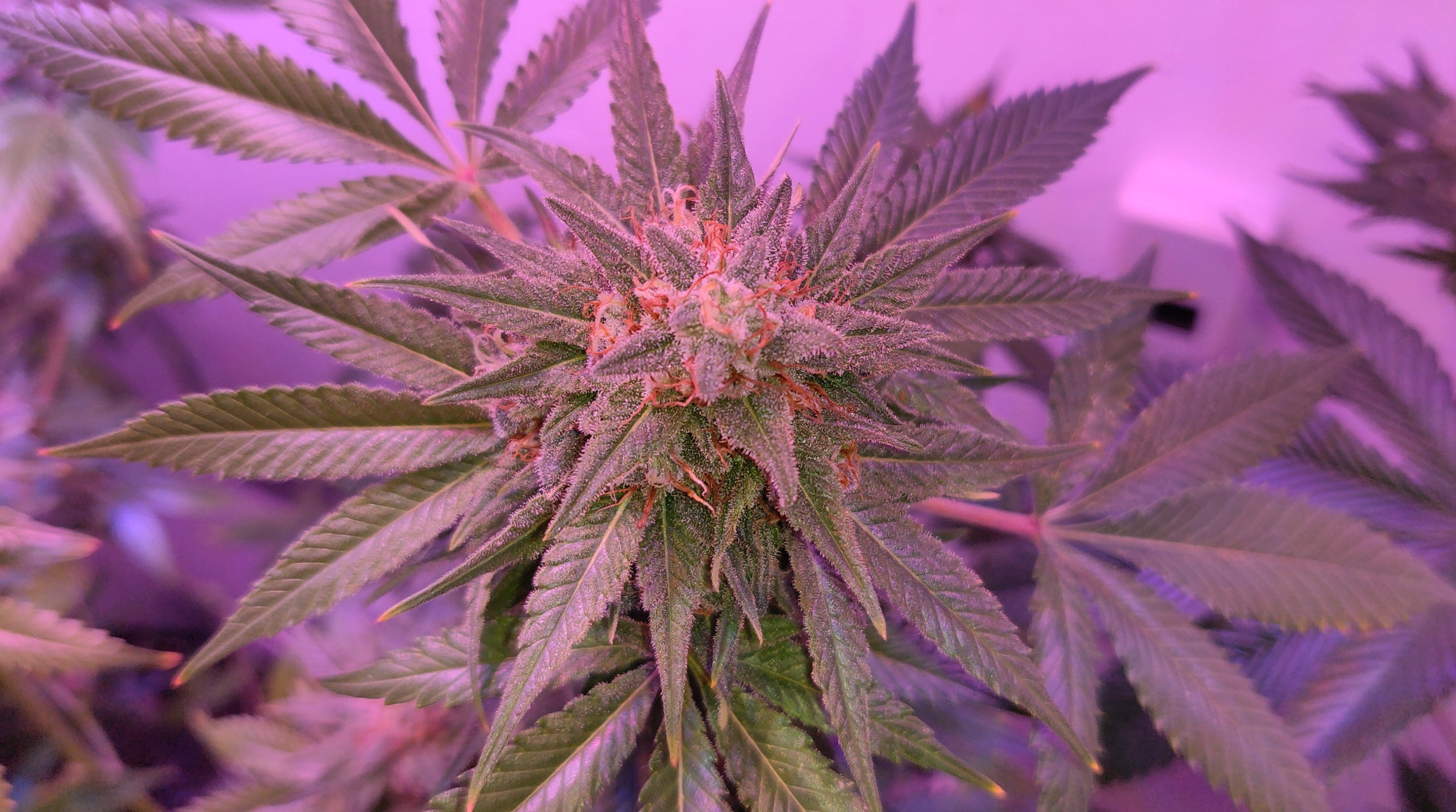 Details of a soon-to-be introduced bill that would legalize marijuana in Pennsylvania were released on Monday.
The legislation, which is being sponsored by Sens. Daylin Leach (D) and Sharif Street (D), places an emphasis on not only legalizing cannabis for adult use but also implementing a variety of social equity and small business-focused provisions, according to an outline of the proposal.
Under the heading "Innovation," the document details how the state's medical cannabis seed-to-sale tracking system would be eliminated, home delivery and public consumption sites would be permitted and universities would be allowed to grow and process cannabis as part of classes on the marijuana industry.
Home cultivation of up to six cannabis plants per household would also be allowed.
While the tax rate for retail marijuana sales is not specified in the outline, and the formal legislative language has not yet been filed, the goal will be to set a rate that "balances the need to undermine any illegal market and the needs to both pay for regulation of the industry and invest in those harmed by prohibition." Most of the revenue from those taxes will go toward funding public education programs.
"We've had a cruel, irrational and expensive policy on cannabis for more than 80 years," Leach said in a press release. "Prohibition has destroyed countless lives and has cost our taxpayers millions of dollars. It's time we walk into the bright sunshine of enlightenment and stop arresting our kids and funding violent drug cartels."
"This will be a tough battle, but so was passing medical marijuana. We did that, and we will do this. The stakes are too high for us to fail."
It's official. After months of work, Senator Street and I have dropped our Adult-Use Cannabis co-sponsorship memo. If you'd like to see what's in it, you can look here. Now, we need everyone's help getting it passed! #CannabisCommunity #CannabisNews https://t.co/D5m5uJjGFK

— Daylin Leach (@daylinleach) March 18, 2019
On the business side of things, there wouldn't be a cap on the number of marijuana business licenses that could be approved. Micro licenses for cannabis cultivation would be available in a three-tier system, which is meant to help people from communities that have been disproportionately impacted by the drug war participate in the legal industry.
According to a cosponsorship memo, the legislation would create a "statewide cannabis business incubator that provides free training to Pennsylvanians who want to learn how to start and run a cannabis business." People who've been harmed by prohibition and complete the incubator program would also have access to state grants and low-interest capital loans.
"An end to the prohibition of cannabis is overdue," Street said. "It is time for us to join the emerging cannabis economy with the legalization of the Adult Use of Cannabis in PA., which should not be a crime when responsibly used by adults nor mandate medical oversight."
"The economic imperatives are too great. We also have a moral mandate to correct the damage that disparate enforcement of our Marijuana Laws has done and is still doing to communities across the commonwealth."
An end to the prohibition of cannabis in PA is overdue, the economic imperatives equal the moral mandate to correct damage that disparate enforcement of Marijuana laws has done throughout numerous communities.
Visit https://t.co/vYCHYGmIXK #legalizepa #letsgrowpa #CannabisNews pic.twitter.com/ClzHBen5Ou

— Sen. Sharif Street (@SenSharifStreet) March 18, 2019
A separate bill to legalize marijuana in the state was introduced in the House last month. It currently has 27 cosponsors. It remains to be seen whether such legislation has enough support to pass in either Republican-controlled chamber of the legislature.
That said, Gov. Tom Wolf (D) recently shifted from saying the state is not ready for legalization to arguing that "it is time for Pennsylvania to take a serious and honest look at recreational marijuana."
In the meantime, Lieutenant Gov. John Fetterman (D), who is vocally supportive of legalization and was endorsed by NORML in his election bid last year, is in the process of visiting all of the state's 67 counties as part of a listening tour that's meant to collect public input on marijuana reform.
.@JohnFetterman wants to know what every Pennsylvanian thinks about legalizing recreational marijuana. That's why he's going on a listening tour to all 67 PA counties. Stay tuned for dates and details on how to submit your thoughts. pic.twitter.com/buqOwi4B2F

— Governor Tom Wolf (@GovernorTomWolf) January 24, 2019
"Cannabis prohibition was built on lies and racism and has resulted in literally hundreds of thousands of Pennsylvanians suffering criminal convictions merely because they chose a plant instead of an alcoholic beverage," Pittsburgh NORML executive director Patrick Nightingale said in the press release. "Adult-use reform will save almost 20,000 Pennsylvanians from arrest and prosecution annually. Reform will also help affected Pennsylvanians expunge cannabis-related offenses from their record."
"We are confident that an open and honest conversation about the risks and rewards of adult-use reform will help those critical of legalization to understand that it can be done responsibly and in a manner that protects our youth and our motorists," he said.
Pennsylvania Governor Announces Statewide Marijuana Legalization Listening Tour
Photo courtesy of Mike Latimer.
Trump Budget Proposes Loosening DC Marijuana Legalization Restrictions
A budget request released by the White House on Monday proposes scaling back restrictive language that has prevented the city of Washington, D.C. from spending its own money to legalize and regulate the sale of recreational marijuana.
While District of Columbia voters approved a ballot measure in 2014 that makes it legal to possess and grow small amounts of cannabis, there is no mechanism by which consumers can legally buy marijuana in the nation's capital (outside of medical cannabis dispensaries that only serve registered patients). That's because although D.C. councilmembers and Mayor Muriel Bowser (D) would like to add in a legal sales component, longstanding congressional appropriations riders have blocked them from doing so.
In 2017, Congress tightened up the ban even further, taking away a potential loophole that city leaders had considered using to support a commercial legalization system.
But President Trump's Fiscal Year 2020 budget request asks Congress to revert to an earlier, less-restrictive version of the language that leaves the workaround on the table as an option.
The relevant section of the new document reads:
"SEC. 809. (a) None of the Federal funds contained in this Act may be used to enact or carry out any law, rule, or regulation to legalize or otherwise reduce penalties associated with the possession, use, or distribution of any schedule I substance under the Controlled Substances Act (21 U.S.C. 801 et seq.) or any tetrahydrocannabinols derivative.
"(b) None of the funds contained in this Act may be used to enact any law, rule, or regulation to legalize or otherwise reduce penalties associated with the possession, use, or distribution of any schedule I substance under the Controlled Substances Act (21 U.S.C. 801 et seq.) or any tetrahydrocannabinols derivative for recreational purposes."
Two years ago, Congress changed that second subsection to instead bar use of funds "available for obligation or expenditure by the District of Columbia government under any authority" to lower penalties for cannabis.
The reason that matters is because under the "none of the funds contained in this Act" version, the city would still be able to use separate contingency reserve funds to pay for legalization even while monies contained in the annual appropriations legislation would be restricted.
It's unclear if White House officials consciously made the change to the earlier, less-restrictive version or if staffers inadvertently did so by simply copying and pasting language from prior budgets. Trump's FY19 request made the same proposed change, but Congress, through a series of continuing resolutions and omnibus appropriations legislation, has extended the more expansive "under any authority" language through at least this September.
The House and Senate Appropriations Committees will soon begin crafting their own spending bills for FY20, and legalization advocates expect that the new House Democratic majority will propose removing all restrictions on D.C.'s ability to spend its own money on cannabis policy changes and implementation.
Trump's new budget request also proposes cutting funding for the White House Office of National Drug Control Policy—commonly referred to as the drug czar's office—by more than 93 percent by moving its key projects, the High Intensity Drug Trafficking Areas and Drug-Free Communities programs, to the Department of Justice and the Substance Abuse and Mental Health Services Administration, respectively.
Trump's FY2019 request made a similar request, but it was rejected by Congress.
The president's new budget document also proposes continuing a congressionally approved provision that prevents the federal government from interfering with state industrial hemp research programs:
"SEC. 711. None of the funds made available by this Act or any other Act may be used—
"(1) in contravention of section 7606 of the Agricultural Act of 2014 (7 U.S.C. 5940); or
"(2) to prohibit the transportation, processing, sale, or use of industrial hemp that is grown or cultivated in accordance with subsection section 7606 of the Agricultural Act of 2014, within or outside the State in which the industrial hemp is grown or cultivated."
But it does not contain a current rider that protects state medical cannabis laws from Justice Department interference. Trump's previous annual budget also did not include it. President Obama, following the measure's initial enactment in 2014, requested its deletion in his subsequent budgets, but Congress has continued to extend it through at least the current fiscal year.
Trump Issues Signing Statement On Medical Marijuana Provision Of Funding Bill
Photo courtesy of YouTube/The White House.
Cory Booker Appears To Call Out Kamala Harris's Marijuana Jokes
Sen. Cory Booker (D-NJ) explained why marijuana legalization is no laughing matter on Sunday and seemed to take a dig at Sen. Kamala Harris (D-CA) over the way she lightheartedly admitted to smoking cannabis in college.
During a campaign stop in Iowa, the 2020 Democratic presidential candidate was asked where marijuana fits in his criminal justice agenda. Booker emphasized that "a lot of people have a very different perspective on marijuana than I do."
His next comment appeared to be a veiled criticism of Harris, a rival presidential candidate, who spoke about her personal experience with cannabis and relatively newfound support for legalization on a radio program last month.
"We have presidential candidates and congresspeople and senators that now talk about their marijuana use almost as if it's funny," he said. "But meanwhile, in 2017, we had more arrests for marijuana possession in this country than all the violent crime arrests combined."
While Booker didn't call Harris out by name, her recent admission—which was followed by a light back-and-forth about what kind of music she listened to when smoking—garnered dozens of headlines and also some backlash (including from her own father). "Half my family is from Jamaica," she said at the time, laughing. "Are you kidding me?"
Watch Booker's marijuana comments, about 37:40 into the video below:
(Sen. Bernie Sanders (I-VT) also recently talked about his cannabis experience, but the conversation wasn't as humorous in comparison and received significantly less media coverage.)
Booker's jab may offer a window into future Democratic presidential debates, with support for legalization increasingly being seen as the bare minimum requirement on the issue and candidates competing to address its implementation more thoughtfully.
It could also be an early sign that Harris's record as a prosecutor who oversaw the sentencing of people for nonviolent drug offenses is a vulnerability that Booker and other candidates may seek to exploit before the Democratic electorate, which overwhelmingly supports legalizing marijuana.
Harris's giggle-filled admission of her past cannabis consumption in the February radio interview wasn't the first time she treated the marijuana issue as a laughing matter.
In 2014, she dismissively laughed off a reporter's question about legalization instead of providing a substantive response on her position.
Harris also made an attempt at a cannabis joke in a January appearance on Stephen Colbert's show, saying that the reason she looks so happy on the cover of her book is "not because I smoked a joint or anything, even though we legalized."
In his comments on Sunday, Booker spoke about marijuana for several minutes, noting the racially disproportionate arrest rate for cannabis possession and the long-term consequences of having a non-violent drug conviction on a person's record.
"In Newark, I'm sorry, the margins for error for my kids to experiment with drugs, like people often do, that margin is not there," he said. "And then one kid gets one charge for possession of marijuana for doing things that two of the last three presidents admitted to doing, and what happens to their lives?"
There are tens of thousands of "collateral consequences" of drug arrests and convictions, he said, ranging from ineligibility for public housing to lost employment opportunities.
"So I'm all for legalizing marijuana. I have the premiere bill in the Senate to do it," Booker said. "But you know what my bill says? It doesn't say just that we should deregulate marijuana on the federal level, we should make it legal and let the states do what they want. But it doesn't stop there, because do not talk to me about legalizing marijuana unless in the same breath you talk to me about expunging the records of the millions of people that are suffering with not being able to find a job."
"And then on top of that, people who are in prison should be able to petition their way out under the new laws. And more than that, all of this tax revenue that we're going to get from marijuana should be reinvested in those communities that have been disproportionately targeted by the war on drugs—for education, for drug treatment, for job training programs."
Booker also talked about an issue that his legislation doesn't directly address: equity in the marijuana industry. He said he gets "very upset about" about the fact that communities historically targeted by the war on drugs are largely left out of opportunities to participate in the increasingly legal cannabis economy.
"We need to start talking about what I call restorative justice in our system and make sure that when we look at our laws, we create commonsense laws because right now we are spending billions of dollars in this drug war, with this money that could go to infrastructure, it could go to education, it could go to so many more positive things than warehousing human potential in the country that is the leading nation for incarceration when we should be the leading nation for education," he said.
Kamala Harris Tries To Tell A Marijuana Joke, But Stephen Colbert Isn't Amused
Photo courtesy of Facebook/ABC News.