Colorado Governor Could Issue Marijuana Pardons Under Social Equity Bill Lawmakers Sent To His Desk
Colorado's governor would be newly empowered to unilaterally pardon people with prior marijuana possession convictions under a social equity bill that lawmakers sent to his desk on Monday.
Less than a week after the Colorado House of Representatives first passed the legislation, which would create a statewide definition for which businesses qualify as cannabis social equity license applicants, the Senate cleared the legislation with an amendment granting the governor the power to expedite pardons without consulting with prosecutors and judges involved in the cases, as is typically required under statute.
The bill, sponsored by Rep. James Coleman (D), passed in a 24-9 vote in the Senate before heading back to the House for final approval.
"I'm really pleased, as you'd imagine, that we were able to get this kind of legislation passed in this amount of time," Coleman told Marijuana Moment in a phone interview on Monday. "I think it's a testament to the amount of work that our stakeholders did outside of the building, but also a testament to my colleagues in the legislature who agree that we should have an opportunity for folks to work equitably in an industry that is booming and is really taking a lead here in Colorado."
The bill's passage comes after months of conversations between reform advocates, industry stakeholders and lawmakers—and just before the end of the legislative session.
"Many bills have been introduced in the last week or so and are moving just as quickly through the process," a spokesperson for Gov. Jared Polis (D) told Marijuana Moment. "This bill is a product of good stakeholder work to find a path forward on important policy in a way to also not generate opposition. The governor is happy that a meaningful, bipartisan bill addressing equity is advancing and thanks lawmakers for their efforts to get this bill to his desk."
The Senate amendment to the legislation states that the "governor may grant pardons to a class of defendants who were convicted of the possession of up to two ounces of marijuana without an application and without seeking the comment of the district attorneys and judges for those cases."
While the governor already has authority to grant pardons, statute maintains that he or she must first submit an application to the district attorney "for such comment as they may deem proper concerning the merits of the application, so as to provide the governor with information upon which to base his or her action."
Some lawmakers, including one of the bill's House cosponsors, took exception to the move to add the pardon provision, arguing that it violated the state Constitution's single-subject rule. The House initially moved on Monday evening to reject the Senate amendment, referring the bill to a bicameral conference committee to work out the differences. But after that body refused to make any changes from the Senate version, both chambers took final votes to send the legislation to Polis's desk.
Colorado isn't the only state making big moves on cannabis clemency. The governor of Nevada introduced a resolution last week that would enable tens of thousands of residents who've previously been convicted of low-level marijuana possession to receive blanket pardons.
The pardon provision of the Colorado measure is just one component of a bill that is primarily focused on enabling people from communities harmed by the war on drugs to participate in the marijuana industry by creating a definition for social equity businesses—a policy change that will also help local governments as they consider implementing restorative justice programs for the cannabis market.
Currently, only those from economically disadvantaged communities qualify for the state's cannabis accelerator program, which allows eligible individuals to use existing marijuana facilities to build their business. This bill would create two additional categories for eligibility, with a focus on restorative justice.
The proposal stipulates that a person would be eligible under the social equity program if they meet at least one of three criteria: 1) they lived in a designated economically distressed community for a minimum of 15 years between 1980 and 2010, 2) the applicant or a member of their immediate family has been arrested or convicted for a marijuana offense or 3) their income is at or below an amount to be determined later in rulemaking.
"A person who meets the criteria in this section for a social equity licensee, pursuant to the rule and agency discretion, may be eligible for incentives available through the Department of Revenue or Office of Economic Development and International Trade, including but not limited to a reduction in application or license fees," the text of the bill states.
Coleman said that the legislation "supports social equity in the cannabis industry and it provides a leveled playing field for those who were convicted of marijuana offenses prior to its legalization in Colorado."
"As a black legislator, as a man of color here in the state—someone who grew up here—there are a lot of people that are in my community who've been affected by this," he said, adding that "if you are convicted of an offense [that was later made legal], we should make it so that you can" participate in the market.
"That's important for me, especially as a black legislator," he said. "But also it provides guidance to local governments who are currently exploring these definitions themselves."
Advocates say this definition would help resolve some of the confusion that individual jurisdictions like Denver have faced when enacting their own equity programs.
The governor's press secretary previously told Marijuana Moment that "the administration is supportive of this bill and looks forward to seeing it pass."
"This legislation would create a social equity definition in statute. This is an important first step toward developing a meaningful social equity program to assist those who have been disenfranchised by the failed war on drugs. Having a definition in statute will help local governments currently considering equity programs. The governor is committed to working with stakeholders to promote diversity within this growing industry and ensure efforts around this challenge are meaningful and purposeful."
The legislation would also amend a policy prohibiting those with felony convictions in the past three years from obtaining a marijuana business license. Those applying as social equity applicants would not be subject to that prohibition.
As one of the first states to legalize for adult use, Colorado didn't have the benefit of learning from the experiences of other states in terms of implementing social equity and restorative justice provisions for people from communities historically targeted by prohibition enforcement. But now legislators seem to be playing catch-up, with defining social equity as part of that process.
Separately, Colorado issued its first marijuana delivery license in March and a limited number of shops have started offering that service.
Polis's administration is also looking into solutions to cannabis businesses' banking access problems that exist because of the federal-state policy conflict on marijuana.
Portland Lawmakers Vote To Take Marijuana Tax Money Away From Police Department
This story was updates to reflect the bill's final passage by both chambers.
Arizona Marijuana Activists Turn In 420,000 Signatures To Qualify Legalization Measure For Ballot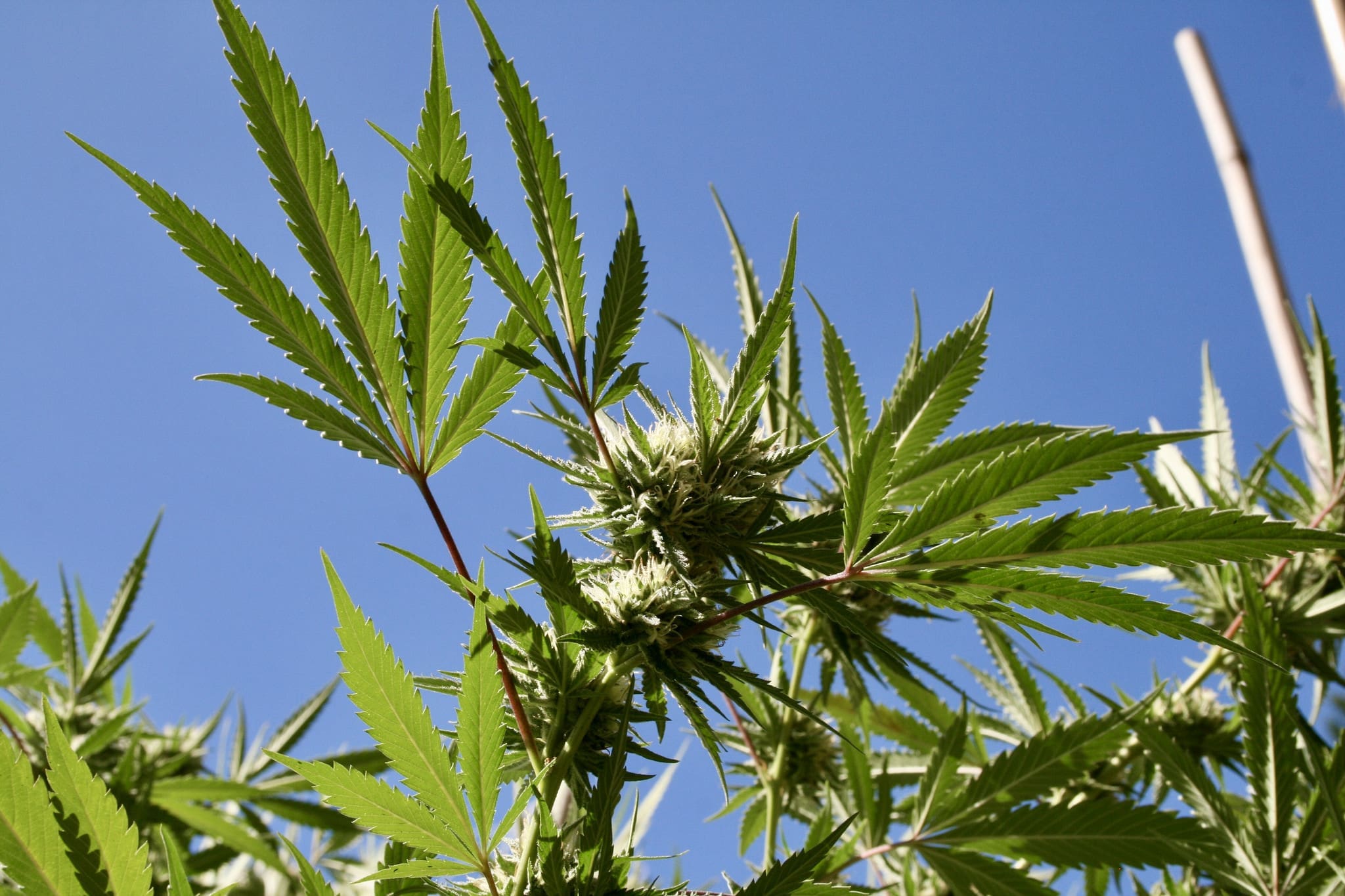 Arizona activists behind an initiative to legalize marijuana have officially turned in what they say are more than enough signatures to qualify for the November ballot.
Smart and Safe Arizona announced on Wednesday that they submitted 420,000 raw signatures to the secretary of state's office—one day before the turn-in deadline. They need 237,645 valid signatures from registered voters to qualify.
This marks another drug policy reform success amid the coronavirus pandemic, which has forced campaigns in several other states to end due to social distancing and stay-at-home requirements.
Advocates joined with three separate campaigns in April to ask the state Supreme Court to order the secretary of state to allow electronic signature gathering, but the request was denied. Even so, the raw numbers signal the legalization effort is in a comfortable position to make the ballot once signatures are verified.
"Arizonans are ready to legalize cannabis and this is the right policy for our state," Arizona Dispensary Association President Steve White said in a press release. "New jobs and revenue are even more critical, today, than when we embarked on this campaign last year."
Hi friends! A whopping 420,000 (plus) of you helped us get here. Thank you! Thank you! Thank you! Next stop, November! pic.twitter.com/Opo8boV1Nh

— Smart & Safe AZ (@SmartandSafeAZ) July 1, 2020
The legalization petition would allow individuals 21 and older to possess and purchase cannabis from licensed retailers. People could possess up to an ounce of marijuana at a time and cultivate up to six plants for personal use.
The measure also contains several restorative justice provisions such as allowing individuals with prior marijuana convictions to petition the courts for expungements and establishing a social equity ownership program
Cannabis sales would be taxed at 16 percent. Tax revenue would cover implementation costs and then would be divided among funds for community colleges, infrastructure, a justice reinvestment and public services such as police and firefighters.
The Department of Health Services would be responsible for regulating the program and issuing cannabis business licenses. It would also be tasked with deciding on whether to expand the program to allow for delivery services.
If the measure does make the ballot, recent polling indicates that it will prevail. In a survey of likely voters, about two-thirds (65.5 percent) of respondents said they would support the proposed initiative.
A 2016 legalization proposal was rejected by Arizona voters. But in the four years since, more states have opted to legalize and public opinion has continued to shift in favor of reform.
Here's a status update on other drug policy campaigns across the country:
Idaho activists behind a medical cannabis initiative are hoping that a federal judge's recent ruling that would extend the signature turn-in deadline for a separate campaign will apply to them. The state has indicated it will appeal, but if things go in their favor, they could start collecting signatures, including electronically, next week.
The Oregon Secretary of State's office announced on Tuesday that a campaign to decriminalize currently illicit drugs and expand substance misuse treatment has qualified for the ballot.
Another Oregon campaign to legalize psilocybin mushrooms for therapeutic purposes has already turned in signatures that they feel will qualify them for the ballot, though those submissions must still be verified by the state.
Washington, D.C. activists are continuing to collect signatures for a proposed measure to make enforcement of laws against various entheogenic substances such as psilocybin, ayahuasca and ibogaine among the city's lowest law enforcement priorities. They're receiving assistance from activists who flew in from across the country, including leadership behind Denver's successful psilocybin decriminalization initiative last year.
A Nebraska campaign plans to submit signatures this week that they hope will be sufficient to qualify a medical cannabis measure for the ballot.
Montana activists recently turned in more than 130,000 signatures to qualify a pair of marijuana initiatives—one to legalize the plant for adult use and another stipulating that individuals must be 21 or older to participate—for the November ballot. The state is currently validating those submissions.
Prior to the COVID-19 outbreak and stay-at-home mandates, measures to legalize marijuana for medical and recreational purposes qualified for South Dakota's November ballot.
Mississippi activists gathered enough signatures to qualify a medical cannabis legalization initiative for the ballot—though lawmakers also approved a competing (and from advocates' standpoint, less desirable) medical marijuana proposal that will appear alongside the campaign-backed initiative.
The New Jersey legislature approved putting a cannabis legalization referendum before voters as well.
A campaign to legalize marijuana in Arkansas will not qualify for the ballot this year, a spokesperson told Marijuana Moment on Tuesday.
Activists behind an initiative to decriminalize currently illicit drugs and expand access to treatment services in Washington State said last week that they will no longer be pursuing the ballot due to the coronavirus pandemic. Instead, they are seeking to enact the policy change through the legislature during the next session starting January 2021.
A campaign to legalize cannabis in Missouri officially gave up its effort for 2020 due to signature collection being virtually impossible in the face of social distancing measures.
North Dakota activists ended their push to place a marijuana legalization measure on the 2020 ballot and will instead seek qualification for 2022.
Ohio Senate Votes To Expand Marijuana Decriminalization To Cover 200 Grams
Photo courtesy of Brian Shamblen.
Ohio Senate Votes To Expand Marijuana Decriminalization To Cover 200 Grams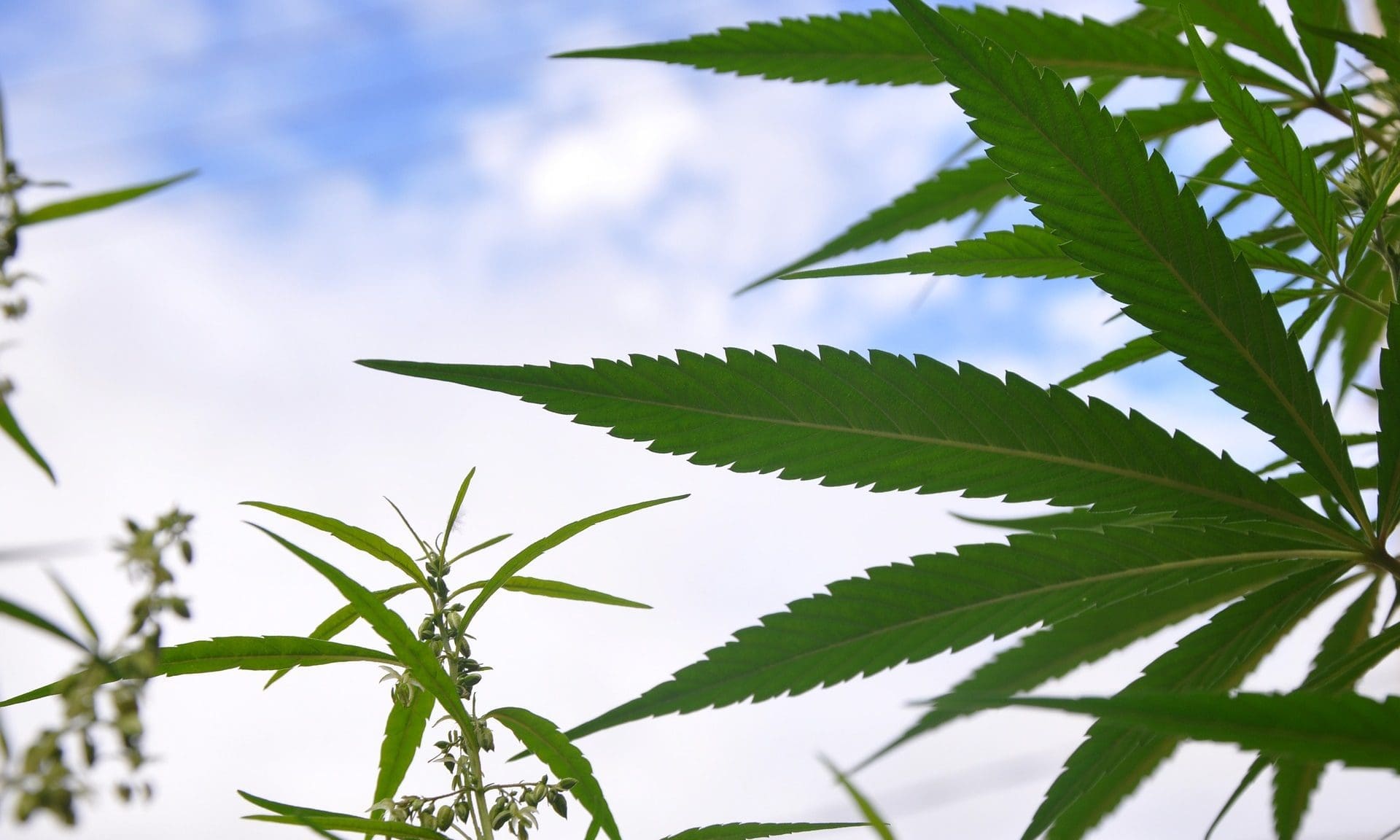 The Ohio Senate has approved a bill to double the amount of marijuana that is decriminalized in the state and reduce criminal penalties for many other drug crimes.
Following months of delays due to the coronavirus pandemic, the measure cleared both a committee and the full body on Tuesday. The floor vote was 24–5.
While possession of small amounts of cannabis would still be illegal in Ohio, people caught with up to 200 grams of marijuana (about seven ounces) would face no arrest or jail time under the measure, SB 3. Instead, they'd receive a civil citation and pay a fine of $150.
"Among other criminal justice changes, SB 3 would reduce the sentences for several marijuana offenses, including by doubling the amount of marijuana that is decriminalized," Karen O'Keefe, the Marijuana Policy Project's director of state policies, told Marijuana Moment.
Existing Ohio law already classifies possession of up to 100 grams (about 3.5 ounces) of marijuana as a "minor misdemeanor." Offenses are penalized with citations and civil fines of $150. By law, officers are only supposed to arrest people for cannabis if they refuse to provide identification, won't sign the citation or pose a health and safety risk, but critics note that those exceptions open the door to discriminatory police enforcement.
Under SB 3, simple possession would remain a minor misdemeanor, but the qualifying limits would increase. In addition to the new 200 gram cap for marijuana flower, the limit on hash would rise from 5 grams to 10 grams.
The bill states that citations for those offenses would not constitute a criminal record or need to be reported on "any inquiries contained in any application for employment, license, or other right or privilege."
Anything over the decriminalized amount limits would still incur criminal penalties, such as arrest, possible jail time and a criminal record. SB 3 would, however, downgrade the criminal designations for greater amounts of cannabis.
For flower, 200 grams to 400 grams would be a fourth-degree misdemeanor under the bill, while 400 to 1,000 grams would be a first-degree misdemeanor. For hash, 10 grams to 20 grams would qualify as a fourth-degree misdemeanor, and 20 grams to 50 grams would be a first-degree misdemeanor.
Possession of other drugs would see downgrades under the bill, too, lessening many felony charges to misdemeanors. Judges in some circumstances would be able to pause criminal cases or even dismiss them entirely for defendants who complete drug treatment programs.
"We believe that we have found the appropriate mark in the sand," one of the bill's co-sponsors, state Sen. Sean O'Brien (D), told The Columbus Dispatch a day before the vote.
"I think the overarching goal of the bill is to take small amounts of possession that are clearly for personal use and make that a misdemeanor," Senate President Larry Obhof (R) said. "That's really been one of the bigger sticking points over the last year as we've considered this. What is really the right amount for personal use versus at what number do we then say, 'You're not really using this. You're a trafficker.' We're trying to work that out."
O'Keefe at Marijuana Policy Project applauded the Senate's passage of the bill Tuesday but lamented that lawmakers still see cannabis as a police matter at all.
"While these are welcome reforms, Ohio lawmakers should listen to their constituents and legalize marijuana," she told Marijuana Moment. "There is no need for any police-civilian interaction around simple possession of marijuana. Issuing fines for cannabis possession wastes governmental resources and opens the door to unequal policing and abusive encounters. Ohio should follow Michigan's lead and legalize, regulate, and tax marijuana for adults."
Advocates at the beginning of the year intended to put legalization on Ohio's ballot this November, filing a formal initiative proposal in early March. The effort stalled, however, as the COVID-19 outbreak and resulting social distancing measures made signature gathering all but impossible.
Another group of activists, working to put marijuana decriminalization measures on 14 municipal ballots in Ohio, asked the U.S. Supreme Court to force state officials to allow electronic signature gathering during the pandemic, but the justices did not take up the case.
Ohio voters in 2015 roundly rejected a push to legalize marijuana for adult use, but some think that's a poor indicator of the state's interest in legalizing commercial cannabis. The 2015 measure drew criticism at the time even from traditional allies of reform, many of whom criticized the proposal's licensing provisions that would give a near monopoly on cultivation to the same investors who had funded the ballot initiative.
"Ohio has once again shown that it is committed to bipartisan solutions to the state's greatest problems, serving as an example for the rest of the country." @holly_harris on the passage of Senate Bill 3 out of the Senate Judiciary Committee. https://t.co/FsgkLYa1sK

— Justice Action Network (@USJusticeAction) June 30, 2020
Despite the slow progress on cannabis reform represented by Senate Bill 3, criminal justice reform advocates praised the bill's passage by the Senate as a timely response to the issues facing American communities today. Holly Harris, executive director of the Justice Action Network, said the measure "was not written in this moment, but it is the rare bill that is truly meeting the moment."
"It will help reduce the prison population, leaving far fewer people at risk during the COVID-19 pandemic," Harris said. "It will save up to $75 million in critical taxpayer dollars as the state deals with a fiscal crisis, and it will eliminate unnecessary interactions with the criminal justice system for minor drug offenses as we work to improve relationships between law enforcement and the communities they serve."
Colorado Governor Signs Marijuana Social Equity Bill Letting Him Expedite Possession Pardons
Photo courtesy of Max Pixel
Oregon Drug Decriminalization And Treatment Measure Qualifies For November Ballot
It's official: Oregon voters will decide in November whether to pass a measure to decriminalize drug possession while using marijuana tax revenue to fund expanded substance misuse treatment services.
The secretary of state's office announced on Tuesday that activists behind the Drug Addiction Treatment and Recovery Act have collected enough valid signatures from registered voters to place the measure on the ballot.
The news comes one day after organizers of a separate Oregon measure to legalize psilocybin mushrooms for therapeutic use announced that their petitioning drive earned enough support for ballot access, though the state has yet to formally verify those submissions.
Officials said that out of the 163,473 total signatures the drug decriminalization campaign turned in, 116,622 were valid —putting them just over the 112,020 needed to qualify.
"This initiative will save lives, and we urgently need it right now because the pandemic has exacerbated Oregon's addiction epidemic," Janie Gullickson, who is a chief petitioner for the measure and is the executive director of the Mental Health and Addiction Association of Oregon, said in a press release.
BREAKING: IP 44 has qualified for the ballot! Oregon voters will now have the chance to vote for a more humane and effective approach to drug addiction. More here: https://t.co/sD5dWeSaZS #orpol #moretreatment pic.twitter.com/mGB5GOsbih

— More Treatment. A Better Oregon. (@moretreatment) July 1, 2020
The proposal places an emphasis on expanding drug treatment programs through the use of funds derived from existing cannabis tax revenues. It would also reframe drug addiction as a health issue by decriminalizing illegal substances. Low-level possession would instead be considered a civil infraction punishable by a maximum $100 fine and no jail time.
There were 8,903 drug simple drug possession arrests in the state in fiscal year 2018, according to the Oregon Criminal Justice Commission—or more than one every hour.
"Oregon law enforcement need to stop making these kinds of arrests, targeting our communities, and ruining lives by giving people criminal records," Kayse Jama, executive director of Unite Oregon, which is endorsing the measure, said. "The need for this measure is more urgent right now more than ever, because jails and prisons have turned into contagion hotspots during the pandemic."
The initiative has also been endorsed by more than 50 other organizations, including ACLU Oregon, United Seniors of Oregon, Oregon Latino Health Coalition, Oregon State Council For Retired Citizens, the NAACP of Eugene, the Confederated Tribes of the Grand Ronde, Ecumenical Ministries of Oregon, Human Rights Watch and Drug Policy Action. Two currently serving district attorneys and two former U.S. attorneys have also backed the measure.
Here's a status update on other drug policy reform campaigns across the country: 
Washington State activists had planned to pursue a similar drug decriminalization and treatment measure through the ballot, but citing concerns about the COVID-19 outbreak, they announced last week that they will be targeting the legislature instead.
In Washington, D.C., a campaign to decriminalize a broad range of psychedelic substances is nearing the end of its signature drive.
Idaho activists behind a medical marijuana legalization initiative could get a second wind after a federal judge said last week that the state must make accommodations for a separate ballot campaign due to signature gathering complications due to the coronavirus pandemic.
Montana activists recently turned in more than 130,000 signatures to qualify a pair of marijuana legalization initiatives for the November ballot.
Nebraska activists are approaching a deadline this month to submit signatures for a proposed medical cannabis initiative.
In Arizona, the organizers of a legalization effort asked the state Supreme Court to instruct the secretary of state to allow people to sign cannabis petitions digitally using an existing electronic system that is currently reserved for individual candidates seeking public office. That request was denied, but advocates are still optimistic about the chances of making the ballot.
Prior to the COVID-19 outbreak and stay-at-home mandates, measures to legalize marijuana for medical and recreational purposes qualified for South Dakota's November ballot.
The New Jersey legislature approved putting a cannabis legalization referendum before voters as well.
And in Mississippi, activists gathered enough signatures to qualify a medical cannabis legalization initiative for the ballot—though lawmakers also approved a competing (and from advocates' standpoint, less desirable) medical marijuana proposal that will appear alongside the campaign-backed initiative.
A campaign to legalize cannabis in Missouri officially gave up its effort for 2020 due to signature collection being virtually impossible in the face of social distancing measures.
North Dakota activists said they plan to continue campaign activities for a marijuana legalization initiative, but it's more likely that they will seek qualification for the 2022 ballot.