City Council Majority Backs Allowing Public Marijuana Use In Wisconsin State Capital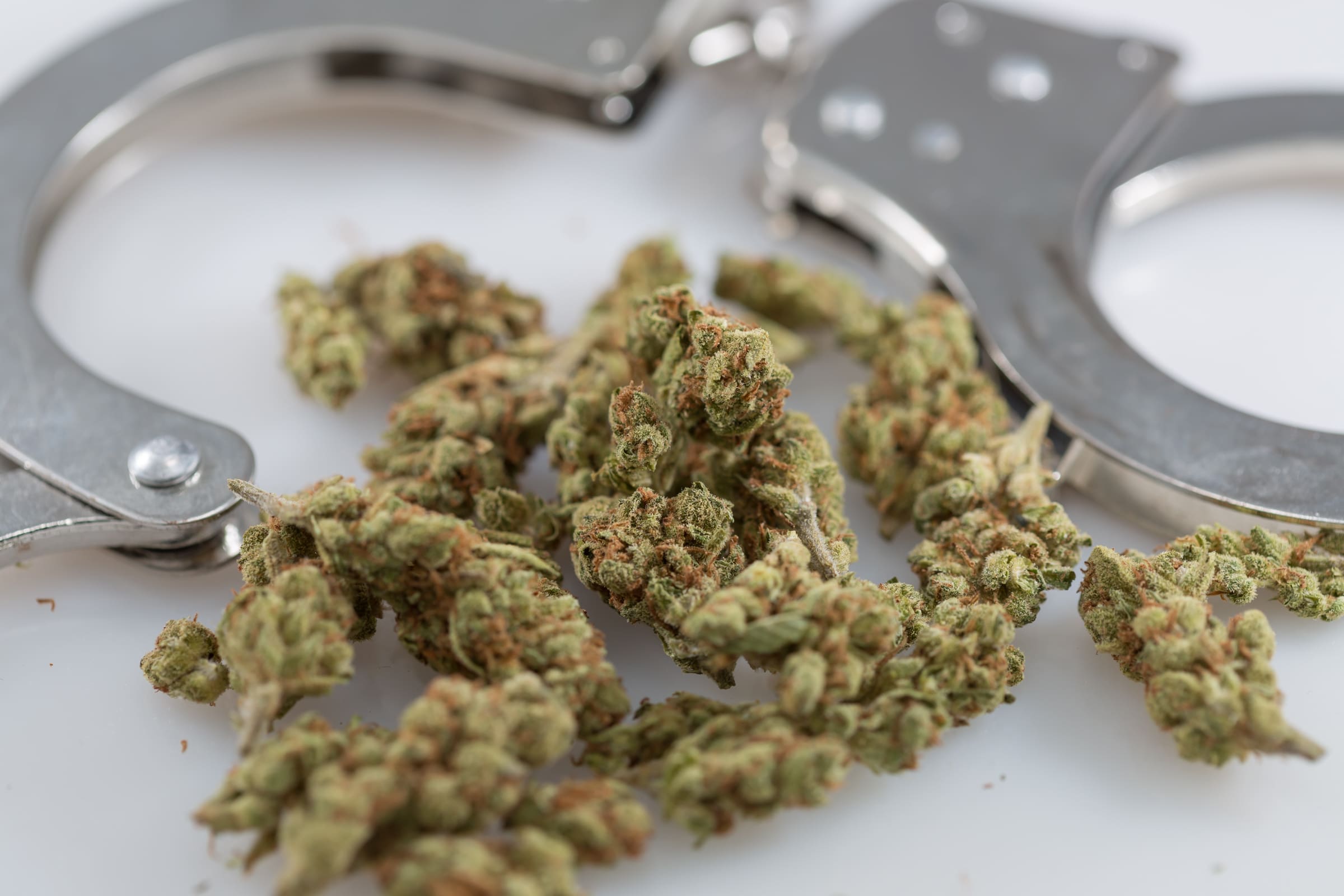 Local lawmakers in Madison, Wisconsin are proposing an expanded marijuana decriminalization ordinance that would allow adults to possess and consume cannabis in private and public settings, with certain restrictions.
The municipal measure would not change overarching state prohibition laws but would make it so that the police department wouldn't refer certain cases for prosecution.
The proposal would build on the capital city's existing decriminalization policy, which was first enacted in 1977. While that ordinance covers possession of up to 112 grams of cannabis in a private area, the new measure would expand it so that people 18 and older could possess about an ounce of marijuana in public without fear of prosecution as well, as long as they have the permission of the area's manager such as landlord or business owner.
Ald. Mike Verveer (D) introduced the legislation, which has also been cosponsored by 12 of the City Council's 20 members. The Public Safety Review Committee is set to hold a hearing on the measure on Wednesday.
"I've long supported a more progressive and rational cannabis policy in Madison, and I long have felt that beyond Madison, Wisconsin should have moved long ago to legalize regulated adult use for both medical and recreational marijuana," Verveer told The Capital Times, adding that "this is long overdue because, just like Wisconsin has fallen behind the times in terms of rational cannabis policy, Madison has as well."
Two other ordinances that have also been filed recently would revise the city's cannabis policy in additional ways. One would "create an exception for possession of drug paraphernalia for cannabis and cannabis derivatives use" under local statute and the other would make it so marijuana couldn't be consumed in places where tobacco use is prohibited.
As it stands, possession in a public space is punishable by a $100 local fine, while paraphernalia can get a person up to a $500 fine.
Under the proposed decriminalization ordinance, possession while operating a motor vehicle would still be prosecutable. People who have a doctor's approval for cannabis use would be exempted from penalization for possession.
"While it is currently a violation of state statute and federal law to possess or consume cannabis or cannabis derivatives in the City, at the direction of the Dane County District Attorney's Office, the Madison Police Department would not refer charges for cases that only involve possession of less than 28 grams of cannabis," a summary of the legislation states.
Ald. Max Prestigiacomo (D), a cosponsor of the ordinance, said that the current "structure of fines and fees in this city effectively criminalizes poverty and often criminalizes homelessness" and that "compounding and successive fees coupled with restricting where consumption is allowed are direct causes of this injustice."
"Both my own personal interest in the decriminalization of not just cannabis but all fines and fees that criminalize a public health issue pushed me to sponsor this," Prestigiacomo said. "Not to mention, these fines are disproportionately used against marginalized people of color foremost."
The acting chief of the Madison Police Department has raised issues with the proposal.
"I'm concerned that the city is putting forth a policy allowing 18 year-olds to smoke marijuana, but not drink alcohol," he said. "I also am concerned that these ordinances don't do enough to keep marijuana out of the school environment."
"Generally, it seems better to have decisions on marijuana decriminalization happen at the state level," he told The Wisconsin State Journal. "Changing the ordinance can create confusion. It also removes the option for officers to issue a municipal citation rather than proceed with a criminal charge when action is needed."
Gov. Tony Evers (D) is in favor of marijuana reform, including both cannabis decriminalization and medical marijuana legalization in his budget proposal last year. However, Republican leaders stripped those policies from the plan.
In January, Evers called out state lawmakers for declining to pass legislation legalizing medical cannabis despite widespread public support for the policy.
State legislators did file a bill last year to remove criminal penalties for possession of up 28 grams of marijuana, but that did not advance.
Three jurisdictions in Wisconsin voted in favor of non-binding resolutions expressing support for the legalization of marijuana for medical or recreational purposes last year. That followed the passage of other cannabis ballot measures in 16 counties in 2018, including one approved by 76 percent of voters in Dane County, where Madison is located.
Top New Mexico Lawmaker Is Hopeful State Can Legalize Marijuana In 2021 Session