China Must Import More Hemp From U.S. Under New Trade Deal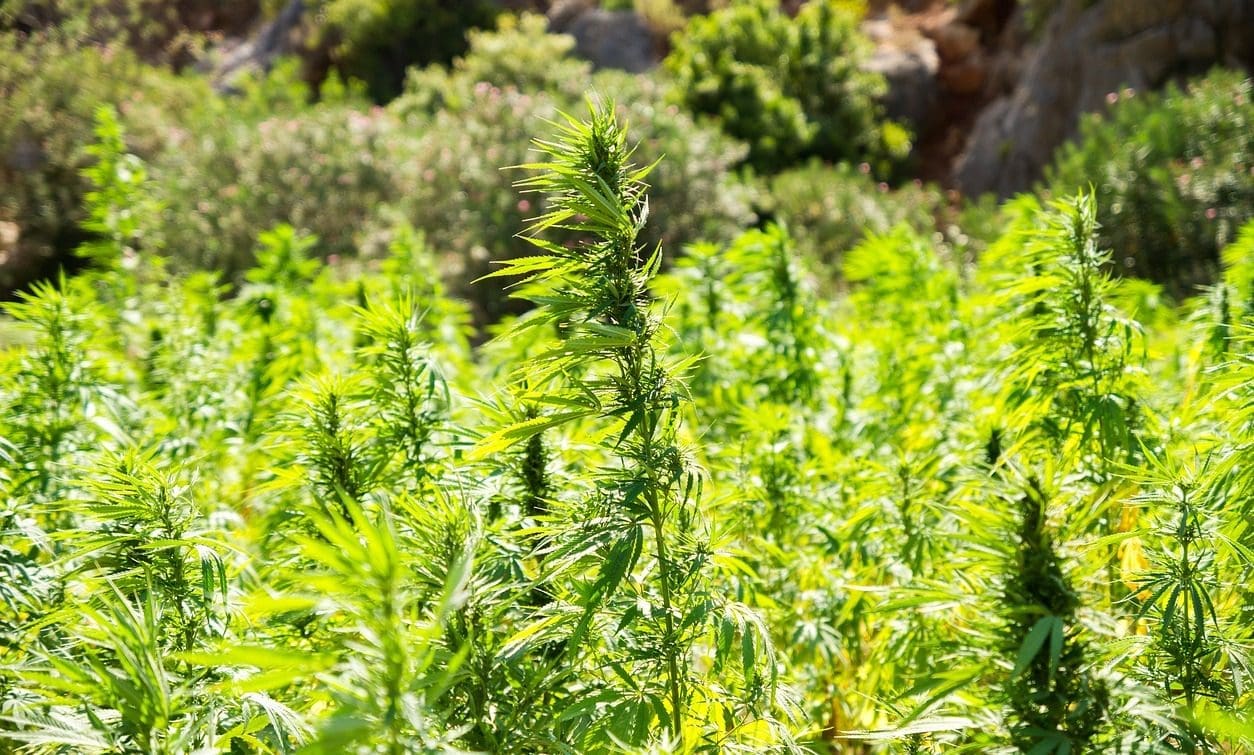 After years of being one of the United States's main sources of hemp imports, China will now be required to buy a lot more of the non-intoxicating cannabis crop from the U.S. under a new trade deal.
Hemp, which was federally legalized under the 2018 Farm Bill, is one of a long list of agricultural products that China agreed to import on a larger scale over the next two years as part of an international trade agreement that was signed on Wednesday.
"The Parties acknowledge that trade and economic structural changes resulting from this Agreement and from other actions being taken by China to open up its economy and improve its trade regime should lead to improved trade flows, including significant increases in exports of goods and services to China by the United States and other countries," the accord says.
"The Parties believe that expanding trade is conducive to the improvement of their bilateral trade relationship, the optimal allocation of resources, economic restructuring, and sustainable economic development, given the high degree of complementarity in trade between them. The Parties recognize that the United States produces and can supply high-quality, competitively priced goods and services, while China needs to increase the importation of quality and affordable goods and services to satisfy the increasing demand from Chinese consumers."
While the deal didn't specify just how much more hemp China will be importing, the document states that the country must spend at least $12.5 billion more than it did in 2017 on more than 200 agricultural commodities, including the cannabis plant, for calendar year 2020. The following year, it must spend at least $19.5 billion more.
Included in the deal is a particular form of cannabis, which is referred to as "true hemp" in the document.
"True hemp (cannabis sativa l.), raw or processed but not spun; tow and waste of true hemp (including yarn waste and garnetted stock)," the description of the item states.
Jonathan Miller, general counsel for the U.S. Hemp Roundtable, told Marijuana Moment that hemp's inclusion in the trade deal is a "really good development."
"The fact that China would be importing our hemp and would be giving a new market for American farmers is pretty exciting," he said, referring to the fact that the U.S. has historically imported the crop from China and that it has sometimes been criticized as being of inferior quality.
While cannabis has been cultivated in China for thousands of years, the country has only recently begun expanding the industry domestically. Part of the delay has to do with strict anti-drug laws, but as the legalization has spread internationally, more businesses are getting into the hemp, and particularly CBD, market.
Meanwhile, in the U.S., the hemp industry has exploded, with bipartisan lawmakers working with regulators to ensure that hemp farmers have access to the resources they need to expand and meet booming consumer demand for CBD products. The U.S. Department of Agriculture (USDA) is currently finalizing its regulations for the crop after releasing an interim final rule last year.
USDA clarified in guidance last year that hemp plants and seeds are able to be imported from other countries. In 2018, the U.S. imported about $3.3 million in hemp from China, according to Hemp Industry Daily.
Congressional Hearing Exposes Marijuana Research Limitations Imposed By Federal Law
Photo courtesy of Pixabay.