Cannabis legalization working well in Denver, gov't analysis finds (Newsletter: August 10, 2018)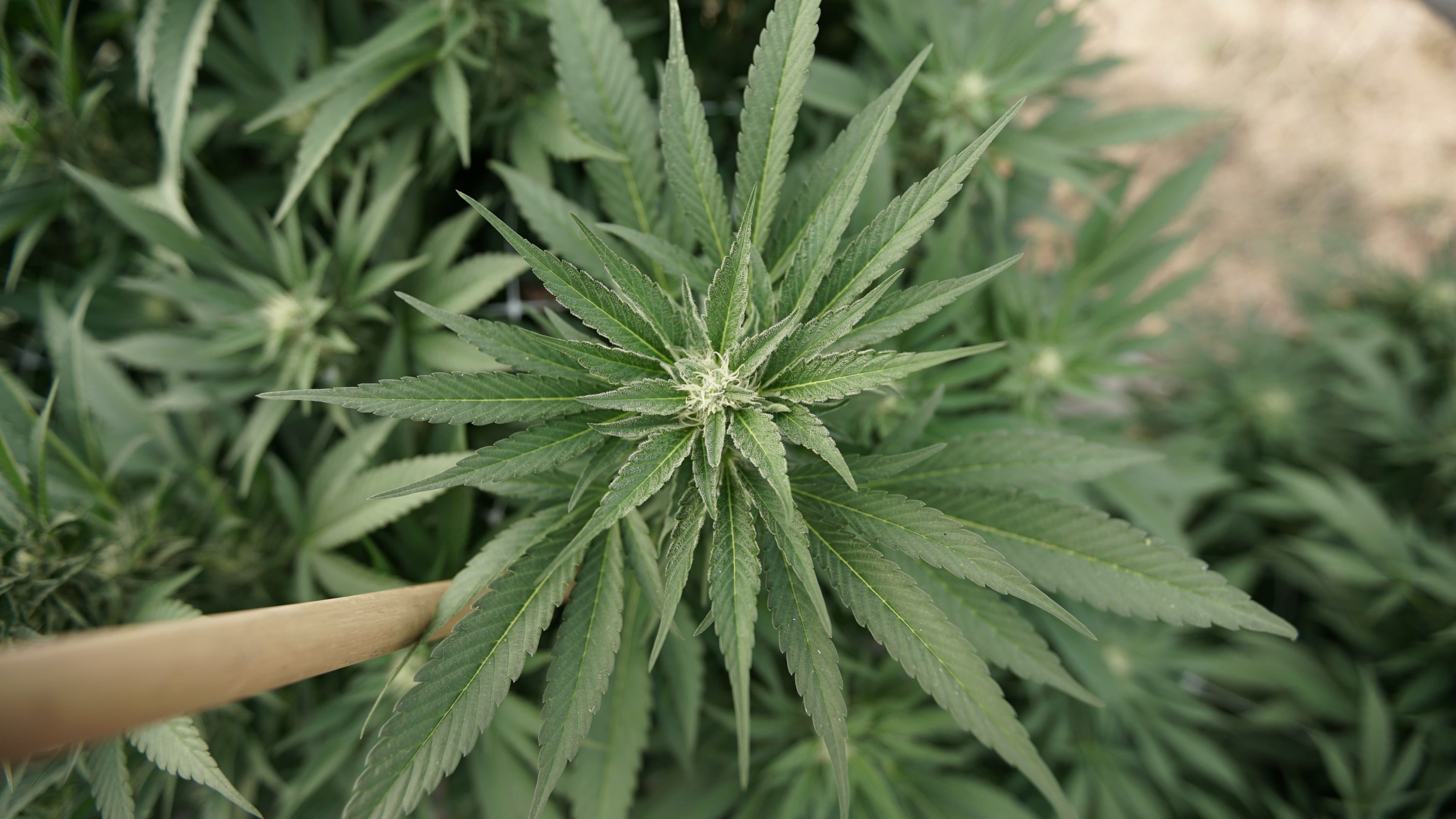 Indian state decriminalizing drugs; Congresswoman has cannabis quips in TV interview; WA moves to overhaul testing & packaging regs
Subscribe to receive Marijuana Moment's newsletter in your inbox every weekday morning. It's the best way to make sure you know which cannabis stories are shaping the day.
Your support makes Marijuana Moment possible…

By starting a $10 per month pledge on Patreon — or about 45 cents per issue of this newsletter — you can help us rely less on ads to cover our expenses, hire more journalists and bring you even more marijuana news.
https://www.patreon.com/marijuanamoment  

/ TOP THINGS TO KNOW

A government report from Denver, Colorado finds that the city is having success regulating the marijuana industry and is generating increasing amounts of tax revenue.

The Indian state of Sikkim is moving to decriminalize drugs.

Washington State regulators began a process that could significantly overhaul rules for marijuana testing and packaging.

Congresswoman Barbara Lee (D-CA) delivered hilarious and sharp cannabis quips in a Comedy Central appearance.

A research trial on the benefits of medical marijuana for military veterans with PTSD only needs a handful of additional enrollees.

/ FEDERAL

The U.S. Drug Enforcement Administration and the FBI coordinated with state and local police in a raid of more than a dozen suspected illegal marijuana growing operations near Denver, Colorado.

Congresswoman Jacky Rosen (D-NV), a U.S. Senate candidate, tweeted, "Since Nevadans made it clear that marijuana should be legal, our state has enjoyed more jobs and a strong tax revenue. This is why I'm supporting legislation to regulate marijuana like alcohol."

Congressman Ro Khanna (D-CA) tweeted, "I work for the communities ravaged by the "war on drugs" and trapped in a cycle of poverty and mass incarceration by cash bail, payday lenders, mandatory minimums and the school-to-prison pipeline."

/ STATES

New Jersey's Senate president said lawmakers are close to agreeing on a final draft of a marijuana legalization bill and that a vote could happen next month. Separately, regulators hosted a conference for people interested in applying for medical cannabis business licenses.

Minnesota Republican gubernatorial candidate Jeff Johnson said he opposes legalizing marijuana but understands that "culture is passing me by."

Florida Democratic gubernatorial candidate Philip Levine spoke in support of legalizing marijuana at a forum.

Ohio regulators said medical cannabis products should be available to patients by the end of the year.

California water officials are helping to flag illegal marijuana grows for law enforcement.

Michigan regulators approved medical cannabis business licenses. They will not delay a key licensing deadline that could force many businesses to close.

Massachusetts regulators approved more recreational marijuana business licenses. And the state launched a new public education campaign about marijuana.

North Dakota regulators sent an update on medical cannabis implementation.

/ LOCAL

Activists in Fremont, Ohio qualified a marijuana depenalization measure for the November ballot.

The Sacramento, California City Council approved an equity plan intended to let people impacted by the war on drugs participate in the legal cannabis industry.

Boston, Massachusetts city councilmembers are pressing officials for more information about how they make marijuana businesses permitting decisions.

Local officials at the West Virginia Municipal League conference heard a presentation about marijuana reform.

Los Angeles, California marijuana regulators are now accepting anonymous complaints through their website.

/ INTERNATIONAL

A Welsh police chief is calling for legalization marijuana collectives where people can obtain and socially use cannabis.

The Canadian government released new data from an ongoing survey on marijuana usage patterns.

/ ADVOCACY

Massachusetts regulator and longtime activist Shaleen Title rejected an invitation to speak at the Cannabis World Congress & Business Exposition, an event that last year caused controversy and sparked a boycott by inviting Trump ally Roger Stone to be a keynote speaker.

The National Association of Insurance Commissioners formed a Cannabis Insurance Working Group.

Here's a lengthy look at the fight for military veterans to get medical cannabis access.

Clarity PAC is a new Florida marijuana legalization advocacy organization.

/ BUSINESS

The Common Application, used my many college admissions officials, is dropping a question about students' criminal histories.

Oklahoma State University and the University of Oklahoma announced that medical cannabis will not be allowed on their campuses.

Leafwire is hosting a pitch competition for marijuana companies seeking investment this month.

/ CULTURE

Musician David Crosby spoke about his new marijuana brand.
Make sure to subscribe to get Marijuana Moment's daily dispatch in your inbox.
Photo courtesy of Chris Wallis // Side Pocket Images.