Watch Rep. Barbara Lee Talk Marijuana In This Hilarious Comedy Central Appearance
Congresswoman Barbara Lee (D-CA) sat down with Comedy Central host Jim Jeffries this week to talk immigration, the Trump administration and, of course, marijuana.
Despite some overworked munchies jokes from Jeffries, the California representative fired back with sharp wit. After Jeffries mentioned that Lee is protecting the state from President Trump's "stubby little fingers," talk turned to a bill Lee filed earlier this year to shield states that have passed laws to legalize and regulate marijuana from federal interference.
"The federal government needs to stay out of our business," Lee said, touting her the Restraining Excessive Federal Enforcement and Regulations of Cannabis (REFER) Act.
Jeffries joked, "Why don't you call it the REEFER Act?" (Insert sad trombone sound effect here.)
The Congresswoman replied, "If you smoke it's reefer; if you don't, it's refer." Easily one of the best responses from a lawmaker to a lowball pot joke in recent memory.
Did you catch me on the @JefferiesShow last night? I had a blast with @JimJefferies talking marijuana policy, sex education & more. Watch the full interview HERE → https://t.co/AIMdO8MxYQ pic.twitter.com/bZPLq4EcnZ

— Rep. Barbara Lee (@RepBarbaraLee) August 8, 2018
After confirming the lack of an increase in crime since California began allowing recreational marijuana, Jeffries implied Doritos sales are on a sharp upswing. Then he asked the congresswoman if she partakes, and Lee kept the host on his toes by replying, "Do I eat Doritos?" And she followed that with, "I don't even drink wine." A shining example of doing the right thing for public policy despite a lack of any personal proclivity towards cannabis.
It's almost like Lee has heard these jokes a hundred times (spoiler alert: she probably has). But even pushing through the uninspired soft lobs from Jeffries, she shined like the beacon of hope and progress that she is. There's no reason a Comedy Central host should be making tired munchies jokes a la Colorado Governor John Hickenlooper in 2012. But Lee's sharp, woke replies should be an example to us all.
For real, journalists, politicians, talk show hosts, et al.: WE. CAN. DO. BETTER. It's 2018. Worn-out pot puns weren't funny when Colorado and Washington legalized marijuana six years ago and they haven't gotten any funnier since. Next time you see the opportunity for an easy marijuana joke, just don't. I could've said "puff puff pass on using it," but I didn't. See how easy that was? Flex that creative muscle, maybe enjoy some marijuana and give consumers something to really laugh about.
New Congressional Bill Handcuffs Sessions's Marijuana Enforcement
Photo courtesy of Comedy Central.
How Marijuana Ruined Ronald Reagan's Valentine's Day
It was 38 years ago that marijuana soured an otherwise lovely Valentine's Day for President Ronald Reagan.
What started as a serene evening—spent swapping gifts and kisses with his wife, Nancy—quickly devolved into a nightmare when the two settled in to watch the comedy film "9 to 5" starring Jane Fonda, Lily Tomlin and Dolly Parton.
The movie was "funny," Reagan wrote in a diary entry on February 14, 1981. But "one scene made me mad," he steamed.
"A truly funny scene if the 3 gals had played getting drunk but no they had to get stoned on pot," the Gipper, clearly more of a sipper than a toker, wrote.
"It was an endorsement of Pot smoking for any young person who sees the picture."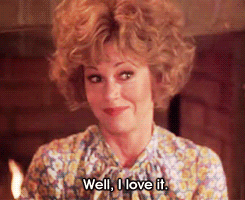 Reagan had made his views on cannabis clear earlier, during his 1980 campaign, when he said marijuana was "probably the most dangerous drug in the United States."
His wife later took up that torch and led the "Just Say No" campaign, which discouraged young people from experimenting with drugs by promoting sensationalized depictions of their effects.
And while that Valentine's Day in 1981 was spoiled by the giggling trio of ladies smoking Maui Wowie in "9 to 5," the Reagans went on to enjoy many more holidays together in drug-free matrimony.
Maury Povich Smoked A Marijuana Strain Named After His Wife, Journalist Connie Chung
Photo courtesy of the U.S. National Archives.
Maury Povich Smoked A Marijuana Strain Named After His Wife, Journalist Connie Chung
Maury Povich, host of one of America's most popular and longest-running daytime TV talk shows, said on Thursday that he doesn't regularly roll blunts at home, but he has smoked a marijuana strain named after his wife, the journalist Connie Chung.
Povich, in an appearance on the radio program Sway's Universe, said that his spouse first heard about the Chung-branded cannabis variety from comedian Lewis Black, who was "doing a story on various marijuana as they became legal, I think, in the state of Washington."
"Lewis called up my wife and said, 'Connie, do you know that there is a strain of grass called the Connie Chung?'" Povich recounted. "You know we had to try that."
So the couple traveled to Washington and indulged for themselves.
"It's so legal, it's like nothing."
Also in the radio interview, Povich implied that smoking cannabis as a substitute makes it easier to smoke fewer cigarettes, which he eventually quit. And he talked about how he knew "a lot of athletes over the years" who used cannabis medicinally, and questioned why sports leagues don't allow players to consume marijuana.
Chung herself got a kick out of her namesake strain and even gifted a sample of it to Andy Cohen on an episode of his Watch What Happens Live show last year.
"I'm very easy to grow, I require less attention and care, and I give good yield," Chung said. "I'm perfect for daytime use when facing deadlines, need to be alert and imaginative."
Mike Tyson And Joe Rogan Swap Stories About Psychedelics And Marijuana
Photo courtesy of Sway's Universe.
Mike Tyson And Joe Rogan Swap Stories About Psychedelics And Marijuana
Former boxer Mike Tyson had a mind-blowing discussion with Joe Rogan about tripping on psychedelics and smoking marijuana on Thursday.
"I like who I am when I smoke. You know what I mean?" Tyson said in an appearance on the Joe Rogan Experience podcast. "Without weed I don't like who I am sometimes. That's just real."
Rogan agreed.
"It makes me nicer," he said. "It calms me down."
Check out the video of Mike Tyson and Joe Rogan discussing drugs below:
Beyond cannabis, the two discussed using 5-MeO-DMT, a tryptamine that is found in the venom of a certain toad species, among other places in nature.
"I smoked this medicine—drug—whatever you want to call it, and I've never been the same," Tyson said. "I look at life differently. I look at people differently."
"The experience I can't even express, really. Almost like dying and being reborn."
Rogan said he had similar experiences with the drug.
"That's what it felt like to me, too," he said. "You stop existing."
"It's inconceivable," Tyson added. "I just don't have the words to explain it."
Tyson, who is now an entrepreneur in the cannabis industry and has his own marijuana-focused podcast, said he's been smoking weed since he was 10 years old.
Congresswoman Tulsi Gabbard Talks Marijuana And Psychedelics With Joe Rogan
Photo courtesy of Joe Rogan Experience.