Massachusetts Marijuana Sales Exceed $1 Billion Since Adult-Use Sales Launched, Regulators Announce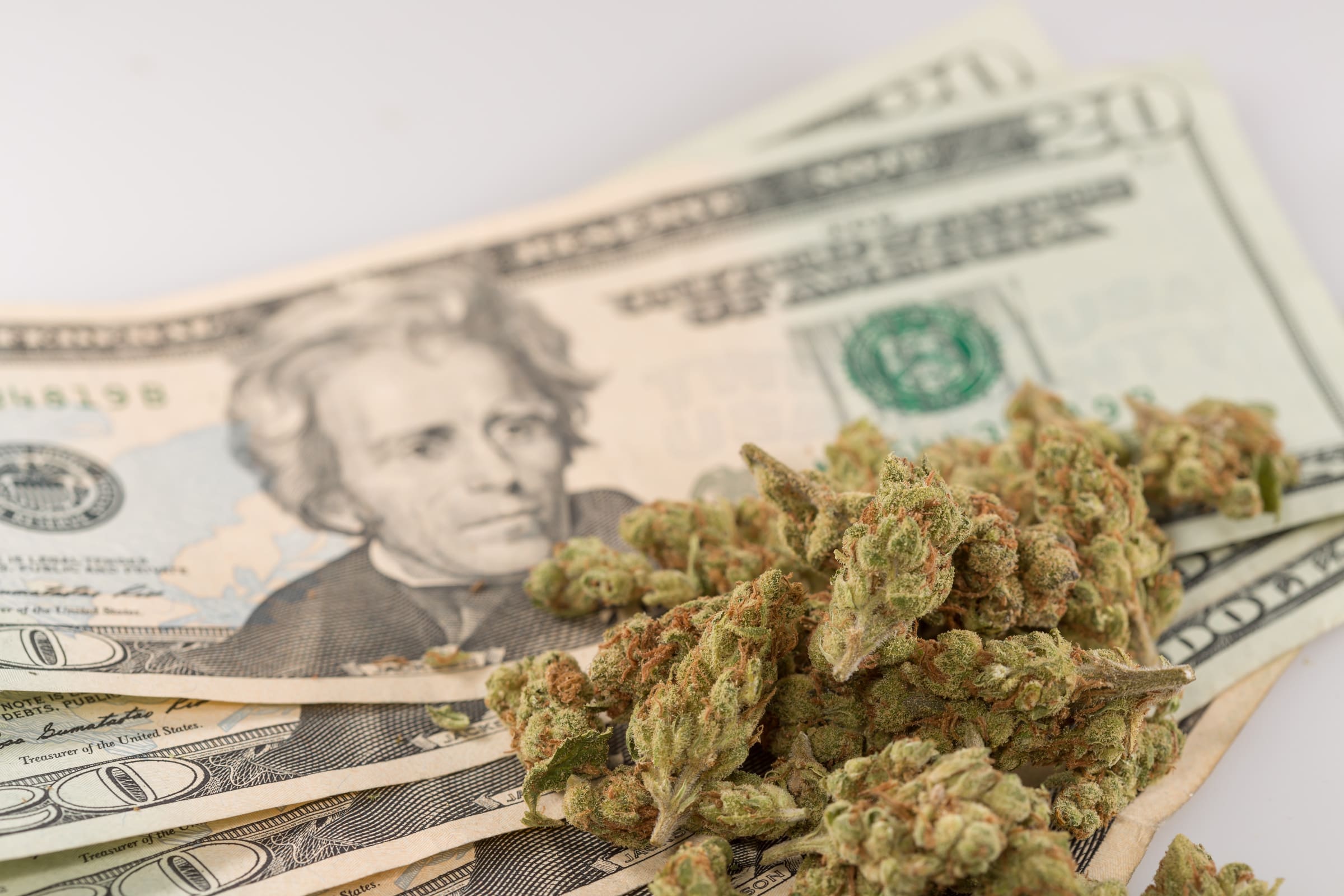 Massachusetts marijuana sales have officially exceeded $1 billion since the adult-use system launched a little less than two years ago, regulators announced on Tuesday.
According to data from the state's seed-to-sale tracking system, $1,000,521,905 in cannabis sales have been logged as of October 30.
In the face of the coronavirus pandemic—and despite the state temporarily shutting down recreational marijuana businesses for months in response to the health crisis—more than $539 million in cannabis purchases were made since January 1 of this year alone.
"The careful regulation of cannabis has led to a significant source of revenue for state and local governments at a time when it is deeply needed," Shaleen Title, who serves as a commissioner on the Massachusetts Cannabis Control Commission (CCC), told Marijuana Moment.
She added that it's "important for citizens to ask for transparency in where this revenue is going and ensure that it's being spent where the people want it to be spent."
"Following the lead of Massachusetts, other states' legalization laws direct cannabis tax revenue into the communities most harmed by drug laws," Title said. "However, while states like California and Illinois have proudly reinvested cannabis tax revenue into those communities, Massachusetts has not done so yet."
Adult-use Marijuana Retailers in Massachusetts have surpassed $1 billion in gross sales since stores opened in 2018, according to information reported in the state's mandatory seed-to-sale tracking system. Learn more: https://t.co/KJlxDUwTRD

— Massachusetts Cannabis Control Commission (@MA_Cannabis) November 3, 2020
CCC Chairman Steven Hoffman said in a press release that this "sales milestone represents licensees' ability to successfully support a safe, accessible, and effective adult-use industry, and I am pleased the resulting tax benefits will have a significant impact on communities throughout the Commonwealth."
"These numbers also speak to Commission licensing and enforcement staff working around the clock to make sure these businesses and their products comply with all of our regulations, especially the health and safety provisions," he said. "Each year, as this marketplace matures, the public will continue to see progress on state mandates and Commission objectives, including our commitment to equity, and the steps we have taken in 2020 are evidence of that."
The new Bay State sales figures reflect a trend that's being seen in legal cannabis states across the U.S.
For example, Illinois for the sixth month in a row hit a marijuana sales record in October, the state announced on Monday. Adults purchased 1,557,880 cannabis products last month, worth a total of $75,278,200.
With the latest sales numbers, Illinois reached the key benchmark of half a billion dollars worth of legal marijuana products being purchased since the launch of the program at the beginning of this year.
In Oregon, monthly cannabis sales average more than $100 million, according to a report from regulators.
Stronger sales gains amid the COVID-19 outbreak have also been seen in Colorado, Washington state and Nevada.
New Jersey Governor Is 'Highly Confident' Marijuana Legalization Referendum Will Pass