California Marijuana Businesses Seek Tax Amnesty After Spate Of Robberies In Oakland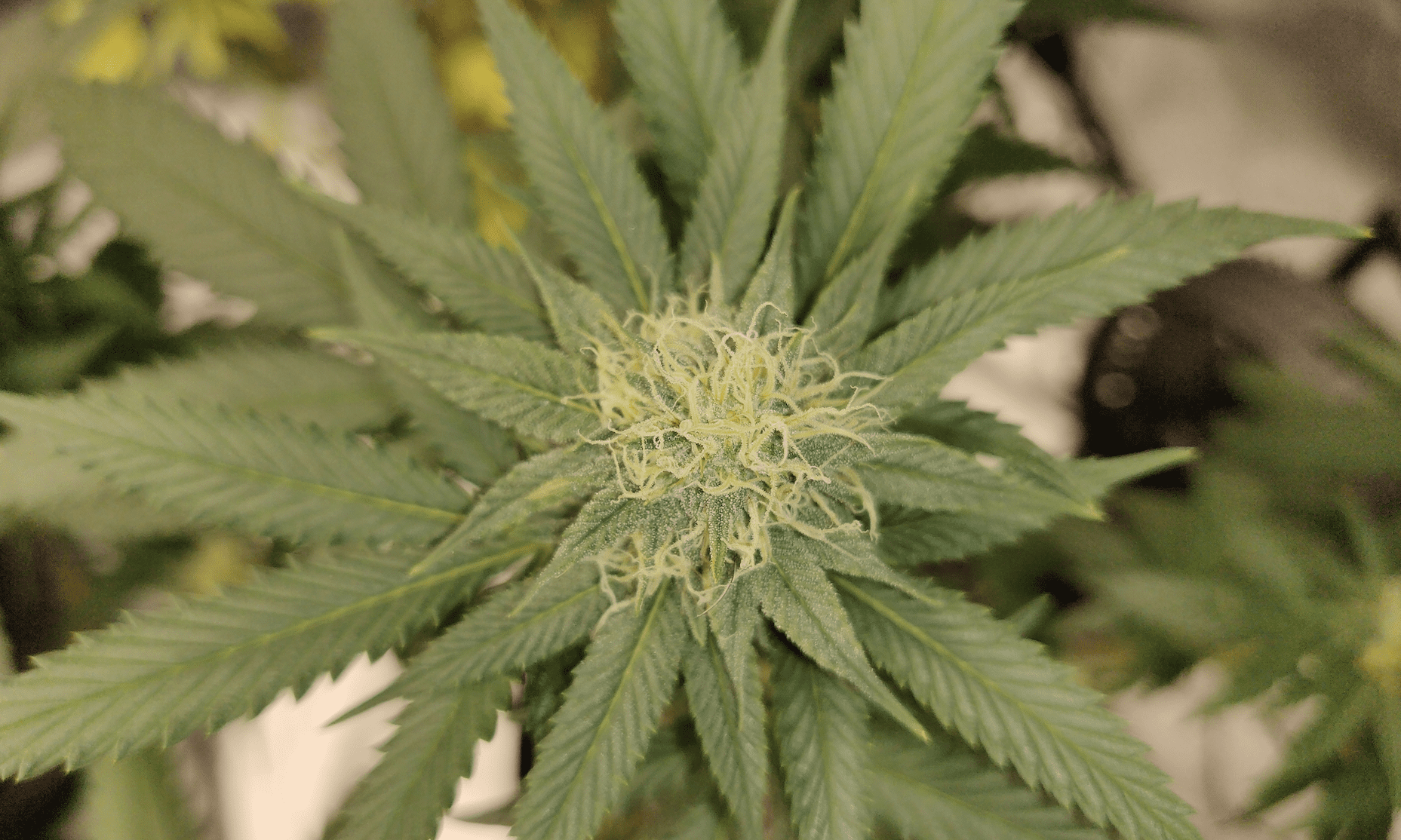 Members of the marijuana business community in Oakland, California are calling on state and local officials to provide "tax amnesty" after numerous cannabis companies were robbed earlier this month.
At a press conference on Monday, the Oakland-based association Supernova Women urged officials to deliver financial relief after more than 25 licensed marijuana businesses were burglarized or robbed during the week of November 15.
Specifically, the non-profit group wants to see a repeal of the state's cannabis cultivation tax and a "significant reduction" in the excise tax on marijuana products. They say that would help sustain small and minority-owned firms that are facing up to $5 million in losses following the robberies.
"All types of licensed cannabis businesses were impacted—cultivation, manufacturing, distribution and retail, delivery and storefront," Amber Senter, executive director of Supernova Women, said at the press conference. "The cannabis industry needs tax relief."
"Cannabis equity businesses in particular need more money and resources. Small businesses and small farmers need help," she said. "Piling on and increasing taxes—and now with the threat of robberies and violence—is proving to be unbearable for cannabis operators. When we're faced with targeted attacks, the effects are magnified. Our communities do not have the runway for robberies and tragedies of this time."
Raeven Duckett, a social equity licensee who founded Text Johnnie, emphasized that "cannabis companies operating in Oakland pay at least a 6 percent tax rate while other non cannabis companies pay 0.12 percent—so cannabis companies are paying 600 percent more taxes than any other Oakland company."
"Yet when organized crime organizations target at our facilities, we get little to no response and zero compassion from local law enforcement and city officials," she said. "Our businesses are hurting. These operators are scared. These operators deserve the right to a safe work environment and local support in a city where we pay an exorbitant amount of taxes."
Across the bay in San Francisco, activists have similarly criticized the police response to marijuana burglaries. Surveillance video from earlier this month that was obtained by The San Francisco Chronicle showed local police apparently observing and not intervening as suspects got away after they responded to a 911 call about a dispensary being burglarized.
State officials say they understand where the activists concerns are coming from and said that changes to laws might be needed to make it easier for businesses victimized by robberies to get relief.
"We appreciate hearing from and deeply sympathize with cannabis operators impacted by the recent increases in organized cannabis theft," Nicole Elliott, director of the California Department of Cannabis Control, told Marijuana Moment. "Though state law does not require excise and sales tax to be paid on stolen goods, the complexities of the current cannabis tax structure mean that, in practice, it can be difficult for retailers to recover those taxes."
"We encourage businesses to focus their advocacy on addressing the broader cannabis tax challenges and engage with their state legislators on policy proposals to reform and simplify California's cannabis tax structure," she said. "A 2/3 vote is needed to amend the law related to cannabis taxes so any changes will require a collective effort."
When a theft of cannabis occurs, a retailer seeking a refund of taxes needs to work with a distributor to amend relevant tax filings. Unlike other systems where tax is due only at point-of-sale, California's cannabis tax process—where retailers must pay estimated excise tax to distributors, who then remit the payment to state tax authorities—is relatively long and cumbersome, and requires arduous record keeping.
Senter ended Monday's event with a clear message to city and state officials: "Listen to us. This is our cry for help. Help us."
"We're not going to hire people with AK-47s and put them on the roof. That's not our job," she said. "That's not why we started to sell weed. We didn't decide to get into cannabis to kill people. We're here to provide medicine and improve people's lives."
Prior to the spate of cannabis-related robberies, California Attorney General Rob Bonta (D) celebrated the 25th anniversary of the state's move to legalize medical cannabis and described today's market as "number one in the world." However, he did acknowledge that more work needs to be done.
Separately, California officials started accepting concept proposals last month for a program aimed at helping small marijuana cultivators with environmental clean-up and restoration efforts.
Gov. Gavin Newsom (D) did veto a bill last month that would have allowed cannabis businesses to advertise on billboards along most highways in the state.
The governor also recently approved a bill to boost the state's hemp industry by legalizing retail sales of a wide range of consumable products derived from the plant—including CBD-infused foods, beverages, cosmetics and dietary supplements. It will also eventually allow the sales of smokable hemp products in the state.
In September, Newsom signed separate legislation to require hospitals to permit medical marijuana use by certain patients in their facilities.
California officials are also making millions of dollars available for grants programs to support marijuana social equity initiatives and assist localities in processing pending cannabis business license applications.
Next year's California State Fair will host a first-of-its-kind, state-sanctioned cannabis competition.
Marijuana Had 'Unprecedented' Success In State Legislatures In 2021, NORML Report Shows
Photo courtesy of Mike Latimer.
Colorado Earned $423 Million In Marijuana Tax Revenue Last Year
More than $12 billion in marijuana has been sold since legalization in 2014, with the state collecting over $2 billion in taxes.
By Robert Davis, The Center Square
Colorado brought in a record $423 million in tax revenue from marijuana sales last year, according to the latest market report from the state's Department of Revenue (DOR).
In all, Colorado has sold more than $2 billion in marijuana through November 2021, making it the second consecutive year that the state has eclipsed that mark. In 2020, the state collected $387 million in taxes from the sales.
Colorado's tax revenue total also implies that the state beat its previous record of $2.1 billion in sales, though DOR said it will release the final numbers next month.
More than $12 billion in marijuana has been sold since legalization in 2014, with the state collecting over $2 billion in taxes.
🚨New record alert!🚨 In 2021, Colorado collected over $423 million in revenue from marijuana sales (compared to the previous record of over $387 million in 2020). Colorado also surpassed $2B in tax and fee revenue and $12B in marijuana sales to date. https://t.co/M5zrEiSNYR pic.twitter.com/XxpZzyV1XQ

— CO Dept. of Revenue (@CO_Revenue) January 12, 2022
Colorado collects its marijuana taxes from a 2.9 percent state sales tax on marijuana sold in stores, a 15percent state retail marijuana sales tax and a 15 percent retail marijuana excise tax on wholesale sales and transfers of marijuana. The state also collects fee revenue from marijuana license and application fees.
In December, Colorado collected more than $30 million in taxes, capping off a five-month streak of declining tax revenue.
The state also recorded more than $158 million in sales in November, with both medical and recreational marijuana showing significant declines in sales.
Colorado sold $131 million in recreational marijuana in November, an 11 percent drop when compared to October.
Similarly, November's medical marijuana sales totaled $26 million, representing a drop of more than 10 percent on a month-over-month basis.
The story was first published by The Center Square.
Delaware Lawmakers File New Marijuana Legalization Bill With Key Equity Revisions
Arizona Hits Recreational Marijuana Sales Record, With New Program Catching Up To Medical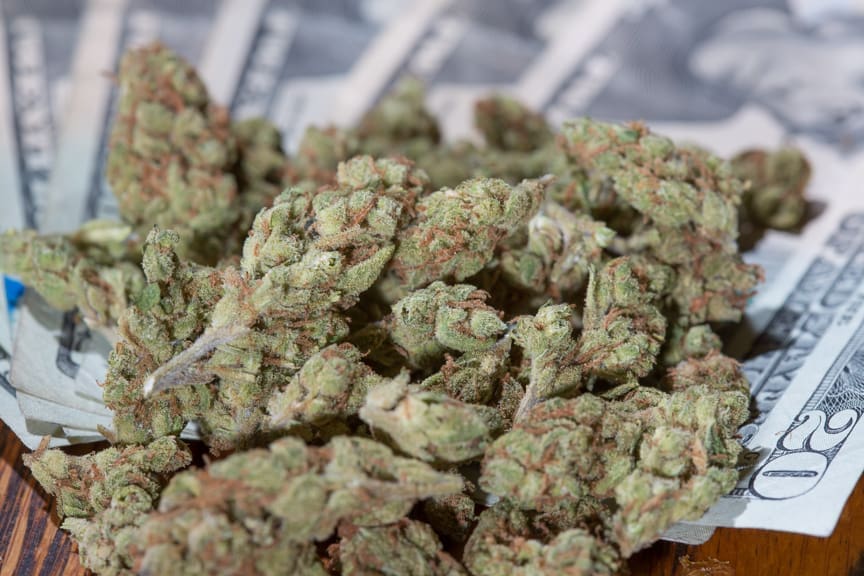 Medical cannabis sales eclipsed recreational from February through October—adult-use sales began on January 22—but in November, those numbers were almost identical.
By David Abbott, Arizona Mirror
Arizona cannabis sales continued on an upward trajectory in 2021, with the Arizona Department of Revenue reporting more than $1.23 billion in combined cannabis sales through the first 11 months of the year.
In November, adult-use recreational cannabis sales hit a new peak and crossed $60 million for the first time. Medical sales have fluctuated throughout the year, topping out at about $73 million in March and April.
Medical sales eclipsed recreational from February through October—adult-use sales began on January 22—but in November, those numbers were almost identical, with the medical program bringing in an estimated $60,365,545, while recreational sales reached $60,299,191.
In October, estimated cannabis sales for both programs were within $7 million of each other, the first time recreational sales came within $10 million of medical sales. But the adult-use market is in its infancy and is expected to match the medical program's economic heft within a few years.
Cannabis sales also provided a solid tax contribution in 2021.
TAXABLE Sales (Estimated) to date

| PERIOD COVERED | ADULT USE‐420 | MEDICAL‐ 203 | EXCISE TAX |
| --- | --- | --- | --- |
| Jan‐21 | $7,370,460 | $42,140,608 | $11,391,371 |
| Feb‐21 | $32,697,512 | $55,320,625 | $39,246,992 |
| Mar‐21 | $51,628,266 | $72,934,129 | $55,808,898 |
| Apr‐21 | $54,037,990 | $72,944,477 | $58,954,469 |
| May‐21 | $52,843,171 | $70,158,567 | $59,372,157 |
| Jun‐21 | $50,943,017 | $64,854,708 | $56,749,799 |
| Jul‐21 | $54,324,542 | $70,880,576 | $58,740,337 |
| Aug-21 | $51,877,656 | $65,492,643 | $57,675,654 |
| Sep-21 | $52,450,298 | $62,704,561 | $57,663,164 |
| Oct-21 | $59,508,253 | $65,415,461 | $62,446,719 |
| Nov-21 | $60,299,191 | $60,365,545 | $63,187,702 |
| Dec-21 | $20,922 | $591,294 | $0 |
| | $528,001,278 | $703,803,194 | $581,237,261 |
The state collects 16 percent excise tax on recreational sales in addition to the standard sales tax; medical patients pay a 6 percent excise tax. Local jurisdictions charge an additional 2 percent or so for all marijuana sales.
Taxes collected in November for recreational cannabis sales were $5,055,950, with medical slightly less at $5,026,317. The excise tax reached $10,110,032 for a total of $20,192,299 in tax revenue from November marijuana sales.
Proposition 207, which voters approved in 2020 to legalize adult use of cannabis, included specific uses for taxes collected on the recreational side. One-third is dedicated to community college and provisional community college districts; 31 percent to public safety—police, fire departments, fire districts, first responders—25 percent to the Arizona Highway User Revenue Fund and 10 percent to the justice reinvestment fund, dedicated to providing public health services, counseling, job training and other social services for communities that have been adversely affected and disproportionately impacted by marijuana arrests and criminalization.
The state collected a total of $196,447,570 in tax revenue the first 11 months of 2021 from cannabis sales, with $44,533,436 from recreational, $58,916,172 from medical and $92,997,962 from the excise tax.
This story was first published by Arizona Mirror.
Florida Marijuana Activists Pivot To 2024 For Legalization Ballot Initiative
Michigan Breaks Another Marijuana Sales Record For December, State Officials Say
Michigan closed out 2021 with another record-breaking month of adult-use marijuana sales in December, state officials say.
The state saw more than $135 million in recreational cannabis purchases and about $33 million in medical marijuana sales last month.
Andrew Brisbo, executive director of the Michigan Marijuana Regulatory Agency (MRA), said on Monday that the numbers "marked another high for the adult-use industry." The previous adult-use marijuana sales record happened in October, with about $128 million in purchases.
It's good to note that the new high is not because of increasing prices. In fact, prices in medical and adult-use continue to drop, month over month, and year over year.

Dec 2020: adult use was $350/oz & medical was $265/oz.

Dec 2021: adult-use at $185/oz & medical at $175/oz.

— Andrew Brisbo (@AndrewBrisbo) January 10, 2022
"It's good to note that the new high is not because of increasing prices," he said. "In fact, prices in medical and adult-use continue to drop, month over month, and year over year."
While December set the new record for adult-use marijuana purchases, the state saw the most combined recreational and medical cannabis sales in July, with about $171 million sold.
The latest data brings Michigan's total cannabis sales for 2021 to $1,311,951,737 for adult-use and $481,225,540 for medical marijuana. And those purchases are translating into hundreds of millions of dollars in tax revenue for the state.
About $131 million is going to a cannabis excise tax fund that supports various initiatives such as infrastructure and public education, MRA spokesman David Harns said. Another $115 million will support the state general fund.
Taxes flowing into the state of Michigan because of legalized marijuana in 2021:

$131.2 million goes to the marijuana excise fund which gets divvied up amongst local government, roads, and schools.

$115.4 million goes to the state sales tax bucket.

Almost 1/4 billion in taxes. https://t.co/kw2N4shya1

— David Harns (@DavidHarns) January 10, 2022
In nearby Illinois, December was also another record-breaking month, with $137.9 million in adult-use marijuana sales.
Last year, Illinois took in almost $100 million more in tax revenue from recreational cannabis sales than from alcohol, state data shows. And cannabis tax dollars have exceeded those for liquor every month since February.
Part of that marijuana tax revenue is actively funding equity initiatives in the state. For example, Illinois officials announced last month that applications are opening for $45 million in new grants—funded by cannabis tax dollars—that will support programs meant to reinvest in communities most harmed by the drug war.
States that have legalized cannabis have collectively garnered more than $10 billion in tax revenue since the first legal sales started in 2014, according to a report released by the Marijuana Policy Project (MPP) last week.
In Arizona, medical and adult-use marijuana sales topped $1 billion in the first ten months of the year, state tax officials said.
California collected about $817 million in adult-use marijuana tax revenue during the 2020-2021 fiscal year, state officials estimated in August. That's 55 percent more cannabis earnings for state coffers than was generated in the prior fiscal year.
A recent scientific analysis of sales data in Alaska, Colorado, Oregon and Washington State found that marijuana purchases "have increased more during the COVID-19 pandemic than in the previous two years."
In July alone, at least three states saw record-breaking sales for recreational cannabis. The same goes for Missouri's medical marijuana program.
GOP Texas Governor Says People Shouldn't Be Jailed Over Marijuana Possession, But Misstates Current Law