California Governor Proposes Changes To Marijuana Regulations And Taxes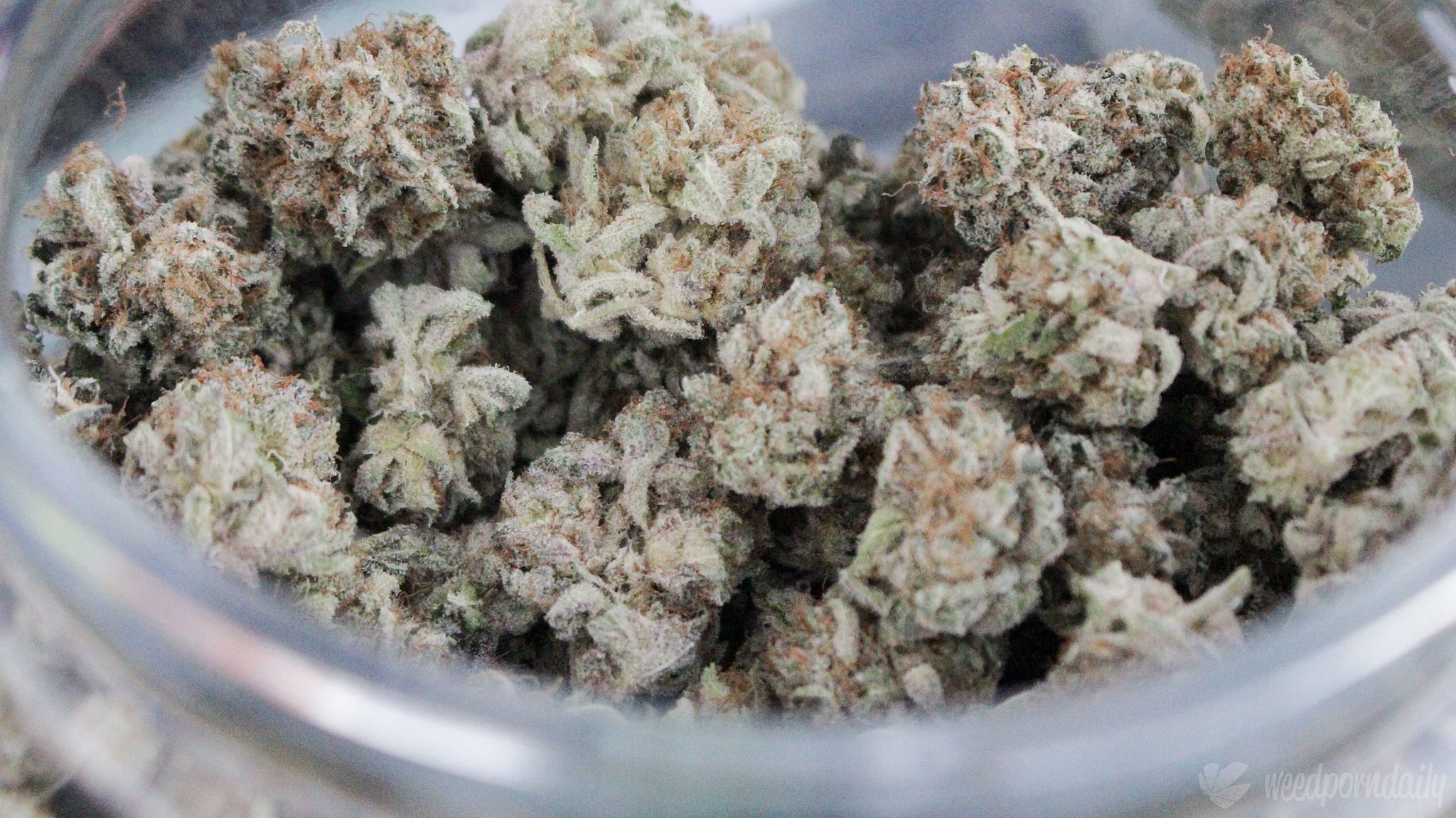 California Gov. Gavin Newsom (D) unveiled his annual budget proposal on Friday, and it contains several provisions aimed at simplifying and streamlining regulations for the marijuana industry.
The biggest proposed change concerns the state's cannabis licensing system, which Newsom hopes to consolidate into one agency—the Department of Cannabis Control—rather than the three that are currently in charge of approving marijuana businesses.
"Establishment of a standalone department with an enforcement arm will centralize and align critical areas to build a successful legal cannabis market, by creating a single point of contact for cannabis licensees and local governments," the administration said in a summary.
Under the current system, the Bureau of Cannabis Control, the Department of Food and Agriculture and the Department of Public Health each have licensing responsibilities.
Another area that will be of particular interest for stakeholders is the governor's plan for changes to marijuana taxes. The purpose of the proposed reforms is "simplifying cannabis tax administration by changing the point of collection." The administration wants to "move the responsibility for the cultivation excise tax from the final distributor to the first, and for the retail excise tax from the distributor to the retailer."
Doing so would allow businesses to avoid a requirement to "estimate product mark-up and set wholesale tax rates" and therefore simplify both the industry's tax burden as well as the collection process.
Other changes to cannabis taxation may be on the horizon, as the notice states that Newsom will be meeting with stakeholders to discuss other issues such as amending the number of taxes and the tax rate in order to "support a stronger, safer legal cannabis market."
At the top of @CAgovernor @GavinNewsom's cannabis #CAbudget agenda: REGULATORY & TAX SIMPLIFICATION.

2020 is going to be a big year for CA🌿 https://t.co/M62iJ6GTFl

— Nicole Elliott (@nicolewheaton) January 10, 2020
Finally, the governor's budget describes allocation of tax revenue from marijuana sales
After funding implementation costs and research and actions related to resolving the past harms of prohibition, his office estimates it will have more than $332 million in revenue to distribute to other social services. That will go toward education and prevention for youth substance use disorders and school retention ($199.7 million), clean-up and enforcement efforts connected to environmental damages from illicit marijuana cultivation ($66.6 million) and "public safety-related activities" ($66.6 million). These allocations were unchanged from the previous year.
Lindsay Robinson, executive director of the California Cannabis Industry Association (CCIA), said in a statement to Marijuana Moment that her group "has been strongly advocating for the streamlining of business operations for cannabis operators for years, and we are finally seeing a budget that reflects an understanding of our challenges, and furthermore provides solutions that will simplify tax collection, ease licensing, and eventually increase access to the regulated market."
"We support the three licensing authorities operating under the same umbrella, which should increase efficiency and communications, and will assist in minimizing differing interpretations of the regulations,"  Robinson said. "This proposal also increases the enforcement authority that will be assumed by the new State Department of Cannabis, which is essential in battling against the illicit market while increasing consumer safety, and a policy that CCIA has advocated and formally requested of the administration in the prior budget."
The United Cannabis Business Association (UCBA) also released a statement applauding the proposal.
"Since legalization, the California cannabis industry and its consumers have struggled to navigate an increasingly complex regulatory landscape—a situation that contributed to the growth of the illicit market and the current accessibility of untested products, as well as an increased cost of compliance to license holders," UCBA Board President Jerred Kiloh said.
"Today's announcement from the Governor marks a turning of the tide and we are encouraged by the efforts outlined to streamline the industry's regulatory framework and simplify licensing and taxation," he continued. "UCBA looks forward to working closely with the administration to ensure that the intended simplification, especially as we shift the majority of taxation burdens onto retailers alone, does not result in undue burden or complications at the dispensary level and that we keep our eyes on the prize—a safe, stable and accessible legal cannabis market in the golden state."
The proposals are not yet final, and the administration is scheduled to post changes based on "the latest economic forecasts" in May. The final budget is expected to be enacted by lawmakers in the summer.
Mississippi Governor Hints At Alternative Medical Marijuana Ballot Measure For 2020
Photo courtesy of WeedPornDaily.
Democrats Remove Marijuana Research Bill From House Floor Schedule After Briefly Listing Possible Vote
On Friday afternoon, a bipartisan bill to promote marijuana research was included in a list of legislation that was "scheduled for consideration" on the House floor next week. But hours later, it was removed.
"It was just an error," a spokesperson for House Majority Leader Steny Hoyer (D-MD) told Marijuana Moment. "It's not scheduled for next week."
This is the second cannabis-related scheduling complication to occur within the House this month. The chamber's leadership had previously announced plans to hold a vote on a comprehensive federal cannabis legalization bill this week, but that action was postponed following pushback from certain centrist Democratic members. 
The Medical Marijuana Research Act that was mistakenly included in the list of bills to be taken up next week cleared the House Energy and Commerce Committee earlier this month in a voice vote. The crux of the proposal is to streamline studies, and one notable mechanism through which it would do that is to let researchers obtain cannabis from dispensaries in legal states—a significant departure from current policy that restricts scientists to using marijuana grown under federal authorization.
That could resolve an issue identified by researchers and lawmakers, who complain that marijuana produced at the only existing authorized facility at the University of Mississippi is difficult to access and is chemically closer to hemp than cannabis available on the commercial market.
It's not clear whether that provision will be a sticking point for members who oppose broader marijuana reform if it does eventually get a floor vote. As initially listed on the House's weekly calendar, the bill would have been considered under a process known as suspension of the rules, under which it could advance on an expedited basis with no amendments allowed and which requires at least a two-thirds majority to pass.
The legislation would also establish a simplified registration process for researchers interested in studying cannabis, in part by reducing approval wait times, minimizing costly security requirements and eliminating additional layers of protocol review.
As it was originally drafted, the bill would have made it so researchers could access marijuana from additional federally approved private manufacturers. But an amendment in the nature of a substitute was approved in committee, also via a voice vote, that included the component expanding access to state-legal dispensaries.
In July, the House approved separate legislation that also called for letting researchers study marijuana purchased from businesses in state-legal markets instead of only letting them use government-grown cannabis. The intent of that provision, tucked into a 2,000-plus-page infrastructure bill, was to allow the interstate distribution of such products even to scientists in jurisdictions that have not yet legalized marijuana.
The revised research-focused proposal that the House is poised take up next week also stipulates that nothing about the legislation precludes the U.S. Department of Health and Human Services (HHS) secretary from enforcing Food and Drug Administration restrictions on the method of administration of marijuana, the dosage or number of patients involved in approved studies.
The bill would also make it so there would be no limit on the number of entities that can be registered to cultivate marijuana for research purposes. Additionally, it would require HHS to submit a report to Congress within five years after enactment to overview the results of federal cannabis studies and recommend whether they warrant marijuana's rescheduling under federal law.
While the floor announcement would have represented a positive development for advocates, there's still frustration over the postponement of a vote on the federal descheduling bill—the Marijuana Opportunity, Reinvestment and Expungement (MORE) Act. Certain centrist Democrats reportedly convinced leadership to delay the action, citing concerns about the optics of advancing cannabis reform without first passing another round of coronavirus relief.
The research legislation is being led by the unlikely duo of pro-legalization Rep. Earl Blumenauer (D-OR) and prohibitionist Rep. Andy Harris (R-MD).
During an Energy and Commerce Subcommittee on Health hearing in January—which was requested by four GOP lawmakers last year—federal health and drug officials, including from DEA, acknowledged that the current supply of cannabis for research purposes is inadequate and that scientists should be able to access a wider range of marijuana products.
DEA said four years ago that it would be taking steps to expand the number of federally authorized cannabis manufacturers, but it has not yet acted on applications.
Last year, scientists sued the agency, alleging that it had deliberately delayed approving additional marijuana manufacturers for research purposes despite its earlier pledge.
A court mandated that DEA take steps to make good on its promise, and that case was dropped after DEA provided a status update.
In March, DEA finally unveiled a revised rule change proposal that it said was necessary due to the high volume of applicants and to address potential complications related to international treaties to which the U.S. is a party.
The scientists behind the original case filed another suit against DEA, claiming that the agency used a "secret" document to justify its delay of approving manufacturer applications.
That was born out when the Justice Department Office of Legal Counsel document was released in April as part of a settlement in the case, revealing, among other things, that the agency feels that its current licensing structure for cannabis cultivation has been in violation of international treaties for decades.
But the committee-approved bill states that international treaty obligations "shall not be construed to prohibit, or impose additional restrictions upon, research involving marijuana, or the manufacture, distribution, or dispensing of marijuana, that is conducted in accordance with the Controlled Substances Act, this Act, and the amendments made by this Act."
The legislation has drawn support from a broad array of organizations on both sides of the legalization debate, including Smart Approaches to Marijuana, American Psychological Association, Marijuana Policy Project and American Academy of Neurology.
This story has been updated to reflect that the cannabis research bill will not receive a floor vote next week and was mistakenly included in the House schedule, seemingly due to a clerical error.
The Marijuana Election Has Already Started: Here's What You Need To Know About Early Voting And Registration Deadlines
Mexican Cabinet Member Accepts Gifted Marijuana Plant As Lawmakers Prepare Legalization Vote
Marijuana is becoming something of a staple in the Mexican Congress, and not just when it comes to reform bills being considered. Actual cannabis products are regularly being exchanged, displayed and planted in and around legislative chambers as lawmakers work to legalize the plant.
On Wednesday, a top administration official was gifted a marijuana plant by senator, and she said she'd be making it a part of her personal garden.
Interior Ministry Secretary Olga Sánchez Cordero said that by the time she plants the cannabis gift from Sen. Emilio Álvarez Icaza, she'll be "fervently hoping that the law [to legalize cannabis] is already passed," referring to reform legislation that the legislature has been working on the past couple years.
Marihuana, debate científico y no prejuiciado sobre su uso lúdico y medicinal. Tema pendiente del @GobiernoMX y su mayoría legislativa en @senadomexicano y @Mx_Diputados. pic.twitter.com/JVgC4u4Vti

— Emilio Álvarez Icaza Longoria (@EmilioAlvarezI) September 24, 2020
"The medicinal use of marijuana has been a revelation for the world, and second because hemp is industrially interesting from clothes, energy, paper, construction materials, stronger than any other construction material," she said, according to a translation. "In other words, there is enormous potential with hemp and also the recreational use of marijuana, respecting the principle of the autonomy of the will and the free development of the person."
Last year, a different lawmaker gave the Sánchez Cordero a marijuana joint on the floor of the Chamber of Deputies.
"I bring you a gift as a reminder of that proposal you made at the beginning, because that goes to be the way to help us build peace. Let's regulate the use of drugs," Deputy Ana Lucía Riojas Martínez said at the time.
Cannabis made another appearance in the legislature last month, when Sen. Jesusa Rodríguez of the ruling Morena party decorated her desk with a marijuana plant.
-¿Qué hace Secretaria (Sánchez Cordero) con las plantas de Mariguana que le regalan?
-Pues las planto, ahí en mi jardín.

(Ahí su respuesta querido @garza_onofre, hoy le preguntamos en @asilascosasw) pic.twitter.com/0RgdPzXKVK

— Risco (@jrisco) September 24, 2020
Drug policy reform advocates have also been cultivating hundreds of marijuana plants in front of the Senate, putting pressure on legislators to make good on their pledge to advance legalization.
President Andrés Manuel López Obrador recently said that marijuana reform legislation will advance in the new session.
A legalization bill was approved by several committees earlier this year, but the reform effort has been stalled due to the coronavirus pandemic. The nation's Supreme Court—which deemed the country's prohibition on personal possession and cultivation unconstitutional in 2018—is currently giving lawmakers until December 15 to enact the policy change.
The legalization bill that's set to advance this coming session was revised during a joint meeting of the Justice, Health, Legislative Studies and Public Safety Committees in March.
The proposal would allow adults 18 and older to possess and cultivate marijuana for personal use. Individuals could grow up to 20 registered plants as long as the total yield doesn't exceed 480 grams per year. Medical patients could apply to cultivate more than 20 plants, however.
Personal possession would be capped at 28 grams, but possession of up to 200 grams would be decriminalized.
The Mexican Institute of Regulation and Control of Cannabis, a decentralized body established under the measure, would be established and responsible for regulating the market and issuing licenses for marijuana businesses.
The bill proposes a 12 percent tax on cannabis sales, with some revenue going toward a substance misuse treatment fund.
Public consumption would be permissible, except in spaces designated as 100 percent smoke-free. Hemp and CBD would be exempt from regulations that apply to THC products.
An earlier version of the legislation was approved by Senate committees last year ahead of the court's previous October deadline.
Sen. Julio Ramón Menchaca Salazar, also of the Morena party, said in April that while legislators must still resolve certain disagreements about the legislation, legalizing cannabis could fill treasury coffers at a time when the economy is recovering from the pandemic.
While advocates are eager to enact reform, they've also raised several concerns with the legislation as drafted, particularly as it relates to restorative justice.
Zara Snapp, a legalization activist with the Instituto RIA and the coalition #RegulacionPorLaPaz, told Marijuana Moment on Friday that while it's "concerning" that committees haven't yet scheduled time to take the legalization bill back up, she's had conversations with senators from all political parties and "they all tell me this will happen this legislative session."
"We're going to take them at their word that they will be approving this in the next two to three months," she said.
Vermont Democratic Party Platform Calls For Decriminalizing Drugs And Legalizing Marijuana Sales
Photo courtesy of Twitter/EmilioAlvarezI.
Vermont Democratic Party Platform Calls For Decriminalizing Drugs And Legalizing Marijuana Sales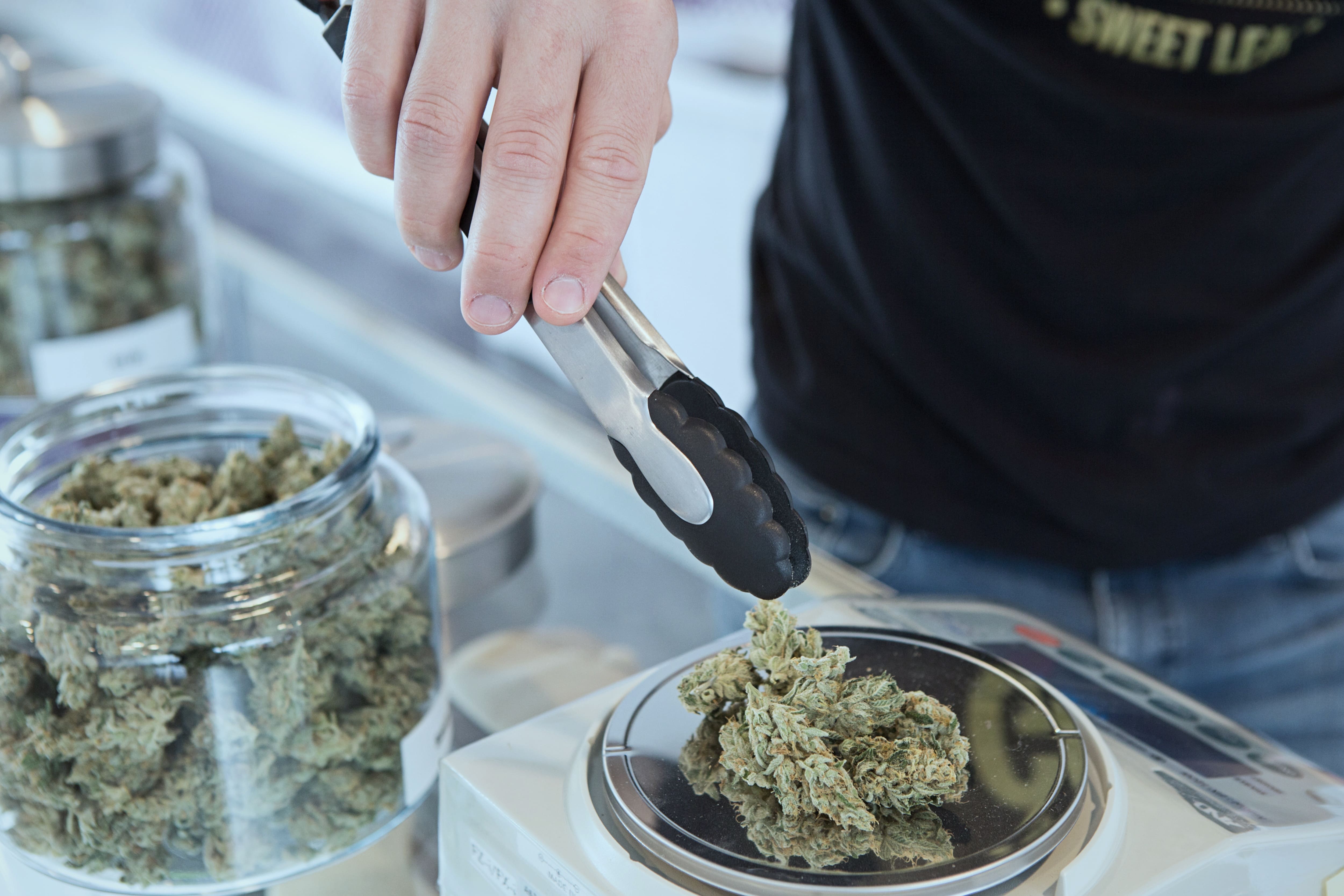 The Vermont Democratic Party formally adopted a platform this month that calls for bold drug policy reforms, including legalizing marijuana sales, promoting equity in the cannabis industry and decriminalizing possession of all currently illicit substances.
During a virtual meeting on September 12, about 100 local delegates from across the state approved the platform. Beside marijuana legalization and drug decriminalization, the party further called for a process to automate expungements and reassess sentencing guidelines more broadly.
All this came together as legislators worked to send the governor a cannabis tax-and-regulate bill and separate legislation that would provide automatic record clearing for prior marijuana convictions.
The party released the final language of its positions this week. Here's how the drug policy-related planks were written:
-Adopt an approach to the possession and misuse of drugs that is motivated solely by the principles of public health and harm reduction, rather than punishing undesirable private behavior, while avoiding the criminal justice system altogether.
-Ensure that cannabis is appropriately regulated and taxed in a manner that rights the historic wrongs of the War on Drugs and that recognizes the disproportionate impact prohibition has had on minority communities.
-Expand access to expungement, including by enacting a system to automatically expunge criminal records, so that those who have repaid their debt to society can make a fresh start.
-Re-examine existing prison sentences in light of our current knowledge of how systemic bias has led to disparate outcomes based on race and socio-economic status, and give State's Attorneys greater authority to take a second look at and reduce existing sentences where these biases are found, and otherwise are in the interest in justice.
"This platform reflects a continuing shift in attitudes among Vermont Democrats when it comes to drug policy," Dave Silberman, a pro bono attorney and reform advocate who led the drafting of the platform's criminal justice provisions, told Marijuana Moment. "As a party, we've fully recognized that the War on Drugs has completely failed to reduce problematic drug use, and in fact fuels the racial biases we see in policing today, all without contributing to public safety."
"Even a few years ago, these statements would have been controversial, but today they are the consensus view," Silberman, who is running for the elected office of high bailiff in Addison County, said. "I'm excited to work with Democratic elected officials in 2021 and beyond to turn these principles into law and policy."
The Vermont Republican Party didn't respond to Marijuana Moment's request for reaction to Democrats' drug policy positions by press time.
Legalizing marijuana sales in Vermont has been a priority for activists since the governor signed legislation in 2018 allowing adults to possess up to one ounce of cannabis and cultivate up to two plants.
After both chambers advanced the marijuana commerce bill earlier this session, it was sent to a bicameral conference committee to resolve differences. Those negotiations resulted in a finalized bill this month, which the House and Senate then approved, putting it on its way to the governor's desk.
While Scott hasn't said whether he will put his signature on S. 54, he noted last week that he's been impressed with how the legislative process unfolded for the measure and would take that into account.
The expungements bill that also cleared the legislature this month would allow records to be cleared systematically and also people to possess and grow more cannabis without the threat of jail time than is currently allowed.
Outside Vermont, the Oregon Democratic Party this week formally endorsed statewide initiatives to legalize psilocybin mushrooms for therapeutic purposes and decriminalize possession of all currently illicit drugs while investing in substance misuse treatment.
Read the Vermont Democratic Party's platform below: 
VDP 2020 Platform by Marijuana Moment
Marijuana Businesses Could Get Federal Disaster Relief Funds Under New Congressional Bill