California Governor Proposes Changes To Marijuana Regulations And Taxes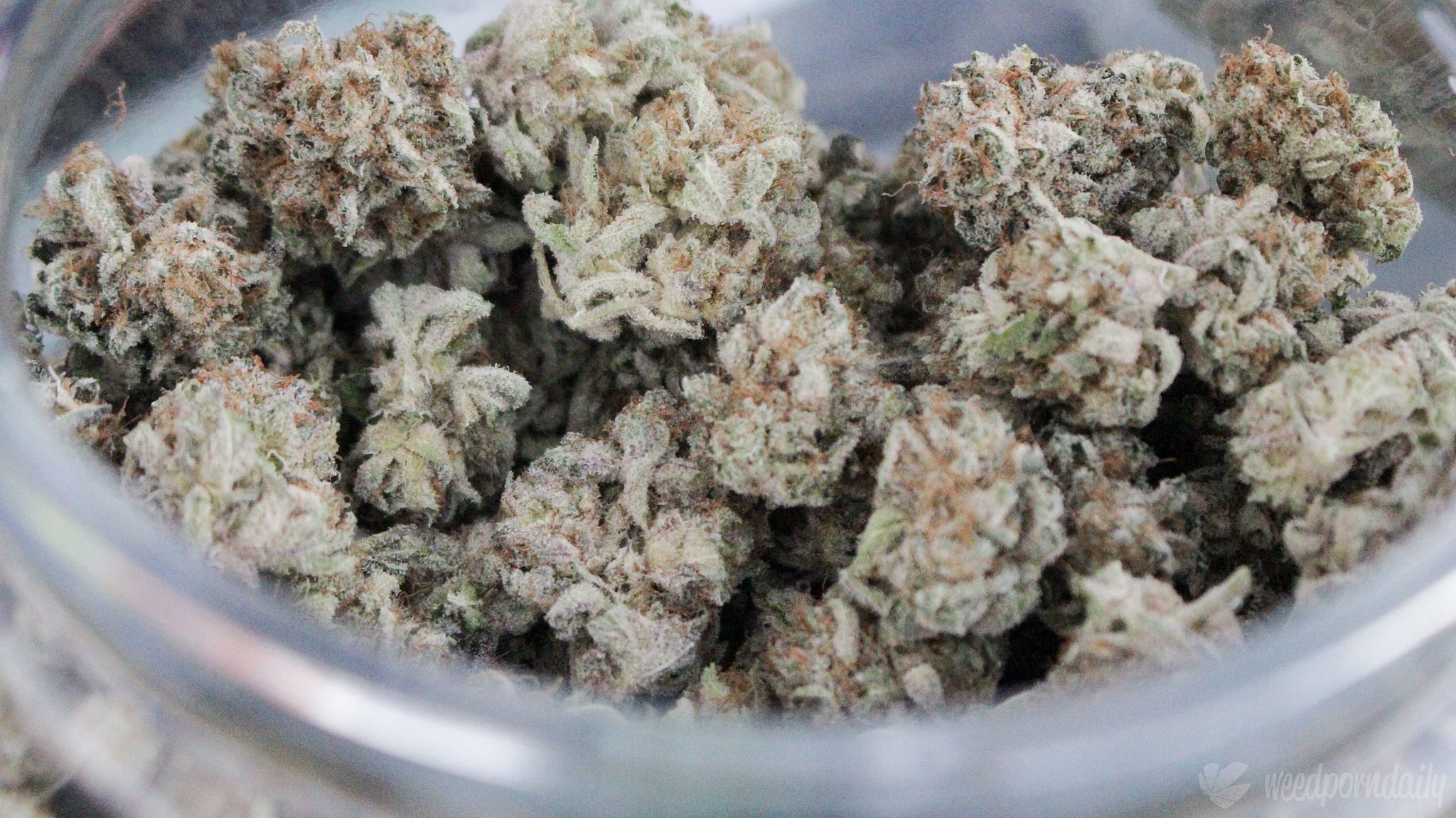 California Gov. Gavin Newsom (D) unveiled his annual budget proposal on Friday, and it contains several provisions aimed at simplifying and streamlining regulations for the marijuana industry.
The biggest proposed change concerns the state's cannabis licensing system, which Newsom hopes to consolidate into one agency—the Department of Cannabis Control—rather than the three that are currently in charge of approving marijuana businesses.
"Establishment of a standalone department with an enforcement arm will centralize and align critical areas to build a successful legal cannabis market, by creating a single point of contact for cannabis licensees and local governments," the administration said in a summary.
Under the current system, the Bureau of Cannabis Control, the Department of Food and Agriculture and the Department of Public Health each have licensing responsibilities.
Another area that will be of particular interest for stakeholders is the governor's plan for changes to marijuana taxes. The purpose of the proposed reforms is "simplifying cannabis tax administration by changing the point of collection." The administration wants to "move the responsibility for the cultivation excise tax from the final distributor to the first, and for the retail excise tax from the distributor to the retailer."
Doing so would allow businesses to avoid a requirement to "estimate product mark-up and set wholesale tax rates" and therefore simplify both the industry's tax burden as well as the collection process.
Other changes to cannabis taxation may be on the horizon, as the notice states that Newsom will be meeting with stakeholders to discuss other issues such as amending the number of taxes and the tax rate in order to "support a stronger, safer legal cannabis market."
At the top of @CAgovernor @GavinNewsom's cannabis #CAbudget agenda: REGULATORY & TAX SIMPLIFICATION.

2020 is going to be a big year for CA🌿 https://t.co/M62iJ6GTFl

— Nicole Elliott (@nicolewheaton) January 10, 2020
Finally, the governor's budget describes allocation of tax revenue from marijuana sales
After funding implementation costs and research and actions related to resolving the past harms of prohibition, his office estimates it will have more than $332 million in revenue to distribute to other social services. That will go toward education and prevention for youth substance use disorders and school retention ($199.7 million), clean-up and enforcement efforts connected to environmental damages from illicit marijuana cultivation ($66.6 million) and "public safety-related activities" ($66.6 million). These allocations were unchanged from the previous year.
Lindsay Robinson, executive director of the California Cannabis Industry Association (CCIA), said in a statement to Marijuana Moment that her group "has been strongly advocating for the streamlining of business operations for cannabis operators for years, and we are finally seeing a budget that reflects an understanding of our challenges, and furthermore provides solutions that will simplify tax collection, ease licensing, and eventually increase access to the regulated market."
"We support the three licensing authorities operating under the same umbrella, which should increase efficiency and communications, and will assist in minimizing differing interpretations of the regulations,"  Robinson said. "This proposal also increases the enforcement authority that will be assumed by the new State Department of Cannabis, which is essential in battling against the illicit market while increasing consumer safety, and a policy that CCIA has advocated and formally requested of the administration in the prior budget."
The United Cannabis Business Association (UCBA) also released a statement applauding the proposal.
"Since legalization, the California cannabis industry and its consumers have struggled to navigate an increasingly complex regulatory landscape—a situation that contributed to the growth of the illicit market and the current accessibility of untested products, as well as an increased cost of compliance to license holders," UCBA Board President Jerred Kiloh said.
"Today's announcement from the Governor marks a turning of the tide and we are encouraged by the efforts outlined to streamline the industry's regulatory framework and simplify licensing and taxation," he continued. "UCBA looks forward to working closely with the administration to ensure that the intended simplification, especially as we shift the majority of taxation burdens onto retailers alone, does not result in undue burden or complications at the dispensary level and that we keep our eyes on the prize—a safe, stable and accessible legal cannabis market in the golden state."
The proposals are not yet final, and the administration is scheduled to post changes based on "the latest economic forecasts" in May. The final budget is expected to be enacted by lawmakers in the summer.
Mississippi Governor Hints At Alternative Medical Marijuana Ballot Measure For 2020
Photo courtesy of WeedPornDaily.
White House Completes Review Of CBD Guidance From FDA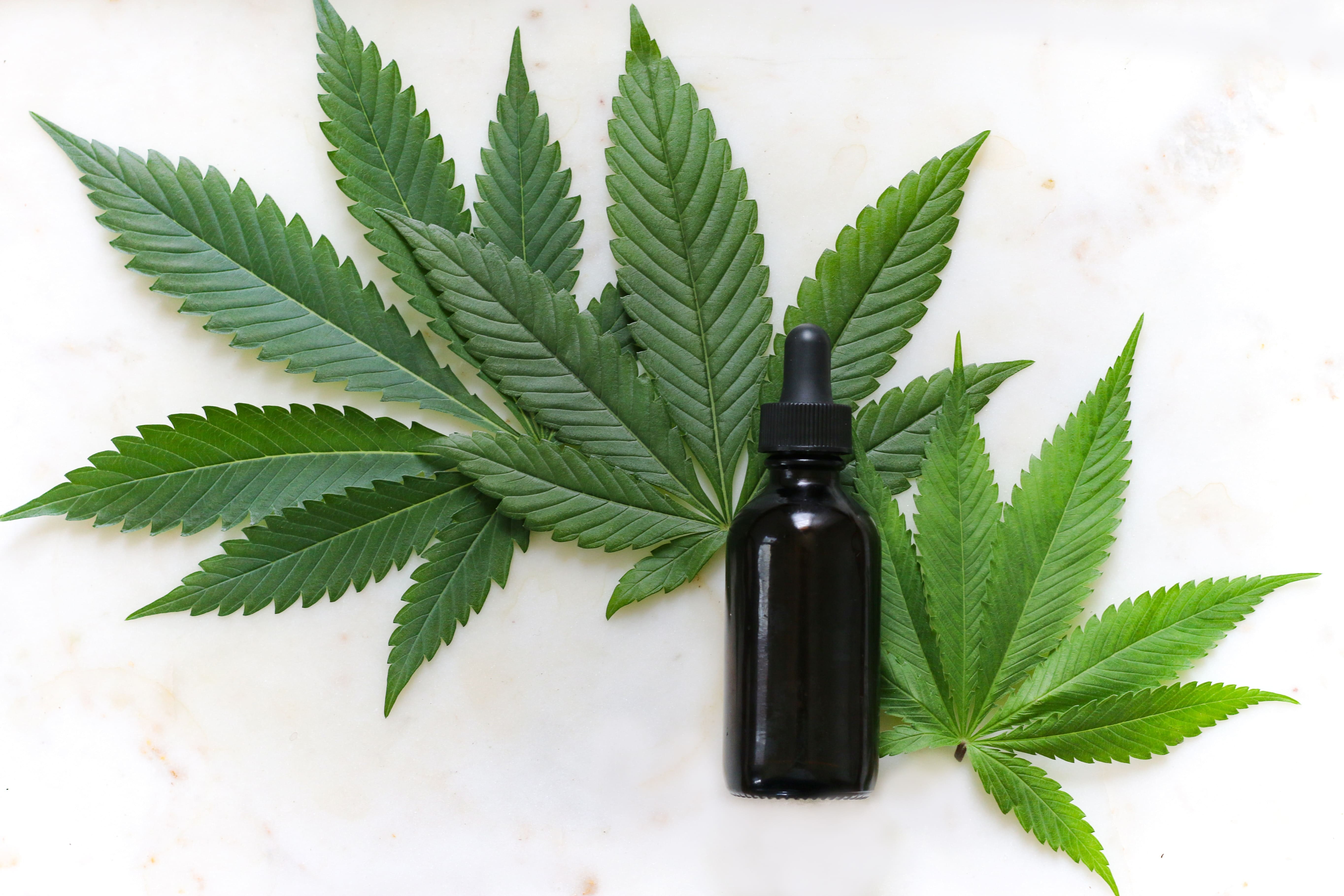 The White House recently completed its review of pending Food and Drug Administration (FDA) guidance on marijuana and CBD research—though it remains to be seen whether the draft document will ultimately be released to the public.
FDA submitted its proposed plan—titled "Cannabis and Cannabis-Derived Compounds: Quality Considerations for Clinical Research"—to the Office of Management and Budget (OMB) in May. Few details are known about its contents, but an FDA spokesperson previously told Marijuana Moment that it could inform the agency's approach to developing regulations for the marketing of CBD.
OMB finished its review last week, as first reported by InsideHealthPolicy. This comes days after a spending bill for FDA was released that includes a provision providing "funding to develop a framework for regulating CBD products."
Despite the review being finalized, however, an FDA representative told Marijuana Moment on Friday that the agency "cannot provide an update of when (or even if) this guidance will issue."
"It will be announced via the Federal Register should it move to publication," they said.
It's not entirely clear why the guidance wouldn't be published in the end, but it may take some time for FDA to implement any edits suggested by the White House over the past month, and it's possible there are additional layers of review beyond OMB that could determine when and whether it will be finalized.
It also remains to be seen whether FDA plans to wait for this specific guidance to be finalized and for the resulting research to be completed before it gets around to issuing final rules for CBD products in general. Stakeholders have been eagerly awaiting those regulations so they can fully take advantage of the legalization of hemp and its derivatives.
Former FDA Commissioner Scott Gottlieb said in May that White House policies requiring OMB to review scientific documents in the first place represent an onerous step that's delayed the issuance of guidance.
Beyond sending the draft research plan to the White House for review, FDA is also soliciting public input about the safety and efficacy of CBD in comment period it has decided to keep open indefinitely. The agency said in an update to Congress in March that it has several specific questions it wants answered before deciding whether the cannabidiol can be lawfully marketed. That includes questions about the impact of different methods of consumption and drug interactions.
This week, FDA submitted a report to Congress on the state of the CBD marketplace, and the document outlines studies the agency has performed on the contents and quality of cannabis-derived products that it has tested over the past six years.
In the meantime, FDA is maintaining enforcement discretion when it comes to action against companies that sell CBD products regardless of the lack of regulations and has said it is currently targeting sellers that make especially outlandish or unsanctioned claims about the therapeutic value of their products.
It sent a warning letter to a CBD company owned by a former NFL player after advertisements it displayed suggested its products could treat and prevent a coronavirus infection, for example.
FDA sent a letter warning to a company about its marketing of injectable CBD products that led to a voluntary recall in May.
The agency also publicized a voluntary recall of another CBD product from a different company, notifying consumers about potentially high levels of lead in a batch of tinctures.
FDA has previously issued warnings to other CBD companies that have made unsubstantiated claims about the therapeutic potential of their products.
Veterans Working In Marijuana Industry Aren't Automatically Blocked From Home Loans, VA Says
Photo by Kimzy Nanney.
Veterans Working In Marijuana Industry Aren't Automatically Blocked From Home Loans, VA Says
The U.S. Department of Veterans Affairs (VA) recently clarified to Congress that it does not have a policy automatically barring veterans from receiving home loans solely because they work in the marijuana industry—and now a key House committee is asking the department to better communicate that to lenders and would-be borrowers.
For the past year, Rep. Katherine Clark (D-MA) and other lawmakers have been pressing VA on difficulties some veterans have faced in securing the benefit, with at least one constituent telling Clark that they were denied a home loan because of their work in the state-legal cannabis market. That prompted the congresswoman to circulate a sign-on letter and introduce an amendment to resolve the problem.
However, in a report submitted to Congress last month that was obtained by Marijuana Moment, VA said there is no policy on the books that calls for home loan denials due to employment at a cannabis business. Instead, the department clarified that conflicting state and federal laws makes it "difficult to prove the stability and reliability of cannabis-derived income," which are key factors in determining loan eligibility.
"VA is committed to working diligently to serve our Nation's Veterans by providing eligible Veterans with home loan guaranty benefits," VA said. "There is nothing in VA statutes or regulations that specifically prohibits a Veteran whose income is derived from state-legalized cannabis activities from obtaining a certificate of eligibility for VA home loan benefits. However, given the disparity between Federal and State laws on cannabis, determining whether such a Veteran is able to obtain a loan has become a complex issue."
A person's "reliance on [marijuana-derived] income may hinder a Veteran's ability to obtain a VA-guaranteed home loan, a result that is consistent with other federal housing programs," the report states. "VA also notes that many lenders have established their own income thresholds and policies on overlays, which are often more stringent than VA's requirements, to ensure that the VA-guaranteed loan will be purchased by an investor in the secondary mortgage market."
In other words, individual lending companies may be denying home loans to veterans because the cannabis industry-derived income they would use to pay back loans isn't necessarily stable and reliable due to the fact that federal officials could shut down their employers at any time.
If that's the case, then it doesn't appear it would be necessary to pass legislation targeting the narrow issue in the way lawmakers did last year. Clark's amendment to address the problem was approved by the House as part of a defense spending bill—though leaders in the chamber agreed to scrap it after the Senate didn't include it in its version of the legislation.
The House Appropriations Committee also approved report language last year attached to the bill that funds VA expressing concern that the department "has never publicly stated its position on this matter, hindering Veterans' ability to fully understand and consider how employment decisions could affect future eligibility for earned benefits."
The newly released explanation from VA is a result of that provision.
Now, for the next fiscal year, a new report attached to the latest Military Construction, Veterans Affairs, and Related Agencies spending bill acknowledges VA's recent policy clarification—but lawmakers are asking the department to do more.
"The Committee understands that as directed by House Report 116–63, VA has clarified that nothing in VA statutes or regulations specifically prohibits a Veteran whose income is derived from state-legalized cannabis activities from obtaining a certificate of eligibility for VA home loan benefits," the report states. "The Committee directs the VA to improve communication with eligible lending institutions to reduce confusion among lenders and borrowers on this matter."
Clark told Marijuana Moment that "no veteran should be denied benefits simply because they work within the legal cannabis industry."
"This must be crystal clear in our laws and communicated directly to both borrowers and lenders," the congresswoman said. "By including this language, we're eliminating any doubt about the rights of our service members and protecting their ability to access what they've rightfully earned."
In other veterans and cannabis news this year, the Congressional Budget Office released an analysis on a marijuana research bill for veterans and determined that it would have no fiscal impact. And a federal commission issued recommendations to promote research into the therapeutic potential of both cannabis and psychedelics such as psilocybin mushrooms and MDMA.
Read VA's report on its home loan policy for veterans working in the marijuana industry below:
VA Response On Home Loans F… by Marijuana Moment on Scribd
Photo courtesy of Mike Latimer.
Idaho Medical Marijuana Activists Ask State For Electronic Signature Gathering Option Following Court Ruling
Idaho activists have formally requested that the state allow them to collect signatures electronically for a medical cannabis legalization initiative following a series of federal court rulings on the issue in a case filed by a separate campaign.
While the signature submission deadline passed in May, advocates for an education funding campaign filed a suit against the secretary of state, arguing that social distancing restrictions that were put in place due to the coronavirus pandemic meant the state should give them more time to digitally petition. The judge agreed and ordered the state to allow them to do so for 48 days starting Thursday.
The marijuana reform campaign feels that the same relief should be extended to them as well, and an attorney representing the group sent a letter to the secretary of state this week, asking that the Elections Division also provide cannabis activists with the digital petitioning and deadline extension concessions that the federal judge granted to the education funding group.
In one of the latest developments, the state's request to the U.S. Court of Appeals for the Ninth Circuit to temporarily force the suspension of electronic signature gathering was denied on Thursday, though the appeal on the broader case is ongoing. That's given the cannabis activists more hope as they pursue legal routes to have the lower court's ruling apply to them.
BREAKING: State of Idaho's request to block our e-signature drive for K-12 funding DENIED by the Ninth Circuit Court of Appeals. It's time to give Idaho voters a chance to do what those in power refuse to do: Save our schools from deep budget cuts & invest in our children. #idpol

— Luke Mayville (@lukemayville) July 9, 2020
Russ Belville, campaign spokesperson for the Idaho Cannabis Coalition, told Marijuana Moment that the group was "thrilled" to see the appeals court refuse to stay the electronic signature gathering decision.
"Our attorneys are working to convince the state to provide our Idaho Medical Marijuana Act petition the same electronic signature gathering relief, as we have suffered the same infringement of our petitioning rights," he said. "It's a shame it takes a pandemic to even consider allowing electronic signatures on petitions. Idaho should make every effort to make exercising our rights as easy as possible, especially for sick, disabled, elderly, infirm and rural folks without easy access to an in-person petitioner."
In the new letter to Idaho Secretary of State Lawerence Denney, attorney Bradley Dixon said his client "has standing to pursue a remedy given the impact that the COVID-19 restrictions have had upon it." The campaign "can show (1) they have suffered an injury in fact, which is both concrete and particularized, and actual or imminent; (2) their injury is fairly traceable; and (3) their injury will likely be redressed by a favorable outcome."
"Moreover, just like Reclaim Idaho, as illustrated above, our client can show that it was diligent in collecting signatures and had adopted a thorough plan to achieve ballot success in advance of the unforeseeable coronavirus outbreak. Considering the merits of a possible case, our client's First and Fourteenth Amendments rights have been harmed because the State of Idaho and its agents did not provide an alternative means to signature collection during the stay at home order, or during any of the phased reopening stages."
The state's stay-at-home order "made it impossible to retrieve all statutorily-required signatures because of both the reduction in time to collect such signatures, and the deadline date to obtain signatures falling on the same day as the end of the stay at home order," the attorney said.
If the campaign is ultimately allowed to proceed with signature gathering, they will need 55,057 valid signatures to qualify for the November ballot. Activists said they have about 45,000 unverified signatures on hand at this point, and they're confident that can fill the gap if they get the deadline extension and electronic petitioning option.
The group has indicated it is prepared to seek relief directly from the courts if the secretary of state does not comply with their request to his office.
Under the proposed ballot measure, patients with qualifying conditions could receive medical cannabis recommendations from physicians and then possess up to four ounces of marijuana and grow up to six plants.
Advocates say that passing medical cannabis in one of the remaining states without such policies on the books would be a significant victory for patients in its own right—but it could also have outsized federal implications. A House-passed bill to protect banks that service state-legal cannabis businesses from being penalized by federal regulators is currently pending action in a Senate committee chaired by a senator who represents the state.
Creating a medical marijuana program in Idaho, which is one of small handful of states that don't yet even have limited CBD laws, could put additional pressure on Senate Banking Committee Chairman Mike Crapo (R-ID) to move the financial services legislation in Congress.
Read the letter to the secretary state on allowing electronic signature gathering for medical marijuana below:
Idaho Secretary of State Re… by Marijuana Moment on Scribd
Oregon Voters Will Decide On Legalizing Psilocybin Therapy In November, State Announces