Breaking Down Congress's Historic Marijuana Banking Vote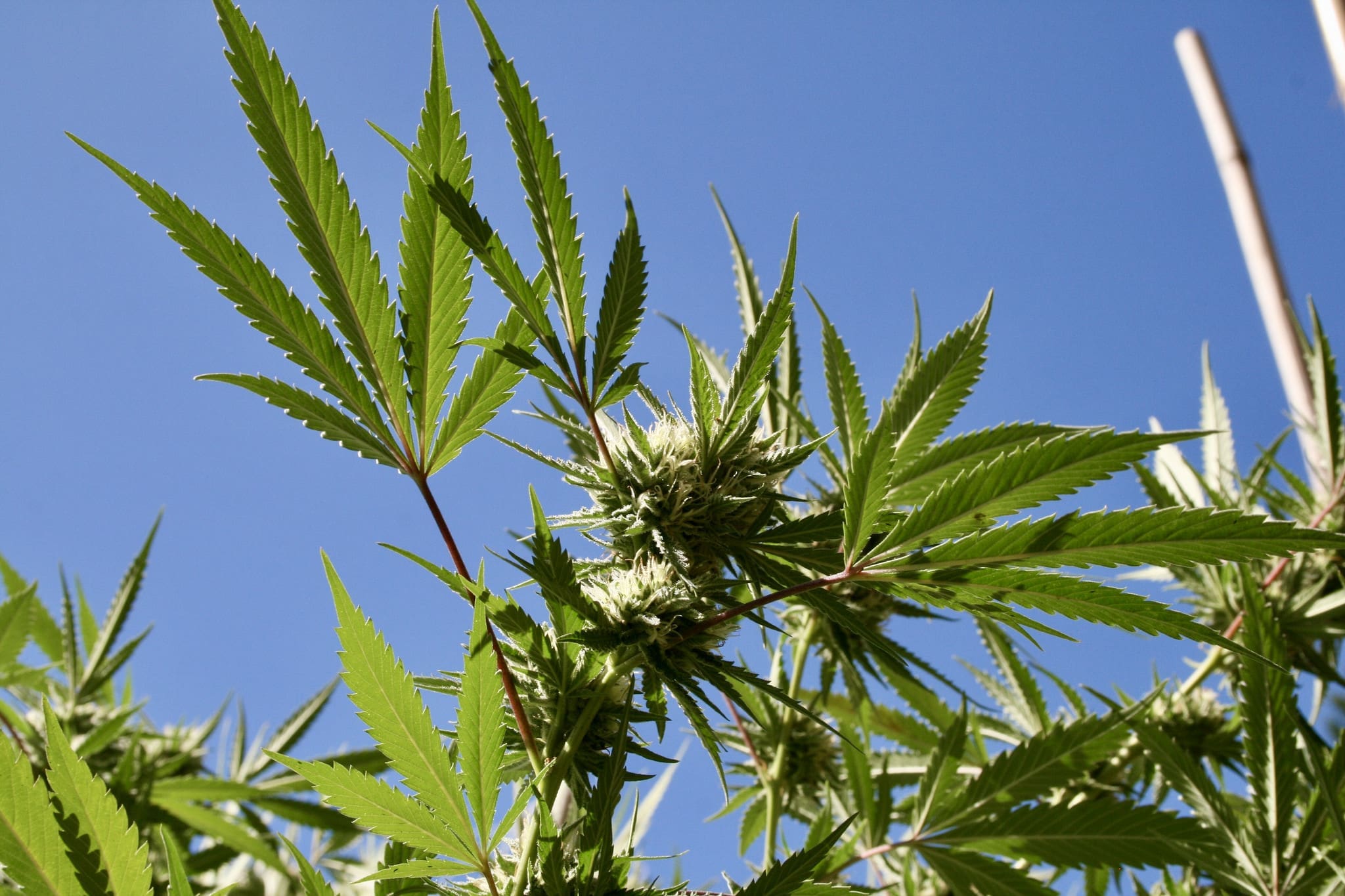 The House of Representatives approved a bill last week to protect banks that service marijuana businesses. But remarkable as it was to see the first standalone piece of cannabis reform legislation clear the chamber, perhaps even more impressive was the extent to which it garnered bipartisan support.
Every single Democratic present on the floor except one (229 members) voted in favor of the Secure and Fair Enforcement (SAFE) Banking Act, sponsored by Rep. Ed Perlmutter (D-CO). And nearly half of all Republicans (91 members) joined them. While advocates anticipated that it would pass, the final tally, 321-103, exceeded many expectations.
What changed since the last time Congress voted on cannabis banking?
This was a first-of-its kind vote on standalone marijuana legislation in the chamber. But a useful comparison comes from 2014, when the House voted on a similar but more limited appropriations amendment aimed at preventing the Treasury Department from penalizing banks that service cannabis businesses.
That measure passed 231-192 (though it was not enacted into law after the Senate declined to consider the provision). Among Democrats, 186 approved the earlier amendment, while 12 opposed it. About half as many Republicans voted for the 2014 amendment (45 members) than supported the SAFE Banking Act last week, while 180 voted against it.
In other words, Democratic support for a marijuana banking fix increased by 43 votes, or 21 percent, from 2014 to 2019. Republican support grew by 46 votes, or 68 percent, during that time period.
Among those present for both votes (235 members), here's who flipped from "no" to "yes": 
Rep. Andy Barr (R-KY)
Rep. Rob Bishop (R-UT)
Rep. Mo Brooks (R-AL)
Rep. Tom Cole (R-OK)
Rep. Doug Collins (R-GA)
Rep. Henry Cuellar (D-TX)
Rep. Charles Fleischmann (R-TN)
Rep. Bill Flores (R-TX)
Rep. Bob Gibbs (R-OH)
Rep. Tom Graves (R-GA)
Rep. Morgan Griffith (R-VA)
Rep. Jaime Herrera Beutler (R-WA)
Rep. Bill Johnson (R-OH)
Rep. William Keating (D-MA)
Rep. Mike Kelly (R-PA)
Rep. Adam Kinzinger (R-IL)
Rep. Daniel Lipinski (D-IL)
Rep. Billy Long (R-MO)
Rep. Kevin McCarthy (R-CA)
Rep. David McKinley (R-WV)
Rep. Cathy McMorris Rodgers (R-WA)
Rep. Devin Nunes (R-CA)
Rep. Pete Olson (R-TX)
Rep. Scott Perry (R-PA)
Rep. Collin Peterson (D-MN)
Rep. Tom Reed (R-NY)
Rep. Phil Roe (R-TN)
Rep. Mike Rogers (R-AL)
Rep. Linda Sánchez (D-CA)
Rep. Mike Simpson (R-ID)
Rep. Steve Stivers (R-OH)
Rep. Glenn Thompson (R-PA)
Rep. Scott Tipton (R-CO)
Rep. Greg Walden (R-OR)
Rep. Debbie Wasserman Schultz (D-FL)
Rep. Steve Womack (R-AR)
Rep. Ted Yoho (R-FL)
And "yes" to "no": 
Rep. Larry Bucshon (R-IN)
Rep. Chris Stewart (R-UT)
All told, 44 members voted differently this year as compared to 2014, including 37 who flipped from "no" to "yes" and two who went in the other direction. Two lawmakers who previously voted "yes"—Reps. Elijah Cummings (D-MD) and Jim Clyburn (D-SC)—were absent for this latest vote. One former "no" vote, Rep. Rick Crawford (R-AR), was absent for this vote. And finally, two members who were absent in 2014 voted "no" this round, Reps. Scott DesJarlais (R-TN) and Bradley Byrne (R-AL).
State marijuana action matters.
While support for letting banks service marijuana businesses isn't necessarily indicative of support for legalization itself, it's clear that the bill would benefit legal states, and Republican votes in favor of the legislation were significantly higher among those representing such states. Of GOP members representing states with either full adult-use or comprehensive medical cannabis programs, 41 opposed the SAFE Banking Act.
(The following analysis doesn't include those states allowing CBD only.)
GOP members who voted "no" representing legal states: 
Rep. Jack Bergman (R-MI)
Rep. Andy Biggs (R-AZ)
Rep. Gus Bilirakis (R-FL)
Rep. Vern Buchanan (R-FL)
Rep. Ken Buck (R-CO)
Rep. Ken Calvert (R-CA)
Rep. Steve Chabot (R-OH)
Rep. Paul Cook (R-CA)
Rep. Mario Diaz-Balart (R-FL)
Rep. Neal Dunn (R-FL)
Rep. Jim Jordan (R-OH)
Rep. Greg Gianforte (R-MT)
Rep. Paul Gosar (R-AZ)
Rep. Garret Graves (R-LA)
Rep. Sam Graves (R-MO)
Rep. Andy Harris (R-MD)
Rep. Vicky Hartzler (R-MO)
Rep. Bill Huizenga (R-MI)
Rep. Mike Johnson (R-LA)
Rep. John Joyce (R-PA)
Rep. Darin LaHood (R-IL)
Rep. Doug LaMalfa (R-CA)
Rep. Doug Lamborn (R-CO)
Rep. Robert Latta (R-OH)
Rep. Debbie Lesko (R-AZ)
Rep. Frank Lucas (R-OK)
Rep. John Moolenaar (R-MI)
Rep. Markwayne Mullin (R-OK)
Rep. Bill Posey (R-FL)
Rep. John Rutherford (R-FL)
Rep. Steve Scalise (R-LA)
Rep. John Shimkus (R-IL)
Rep. Christopher Smith (R-NJ)
Rep. Jason Smith (R-MO)
 Rep. Chris Stewart (R-UT)
Rep. Michael Turner (R-OH)
Rep. Ann Wagner (R-MO)
Rep. Tim Walberg (R-MI)
Rep. Daniel Webster (R-FL)
Rep. Brad Wenstrup (R-OH)
Rep. Bruce Westerman (R-AR)
Though it's not clear from this vote which members might be inclined to extend their support for modest marijuana banking reform to broader policy changes such as descheduling, those who voted "no" would in all likelihood not be supportive of comprehensive reform at this point.
Noteworthy votes.
It was easy to find the outlier among Democrats, as only one member defected and opposed the bill: Rep. Terri Sewell (D-AL), whose office did not respond to a request for comment about why the congresswoman voted against the legislation.
But there were also some notable votes in favor of the SAFE Banking Act that came from Republican leadership in the House.
The highest ranking Republican in the House, Minority Leader McCarthy, voted in favor of the bill, while the rest of the party's leadership—Minority Whip Steve Scalise (R-LA), Republican Conference Chair Liz Cheney (R-WY) and Policy Committee Chair Gary Palmer (R-AL)—voted no. (McCarthy is the only one of the bunch representing a state with a legal cannabis market.)
Collins, ranking member of the Judiciary Committee, which plays a key role in shaping federal drug laws, changed his vote to "yes" after having been opposed to the 2014 amendment.
Stivers, an original cosponsor of the SAFE Banking Act who voted in favor of it on Wednesday, voted against the previous amendment with the narrower scope.
Barr of Kentucky flipped to a "yes" even after voting against the measure in the House Financial Services Committee earlier this year. It's likely that a last-minute amendment clarifying that the banking protections also apply to hemp and CBD businesses was a factor in his decision.
Griffith, Perry and Roe each voted "yes" this round, possibly related to their more recent involvement in medical cannabis-related legislation.
Two Democrats who voted against the banking amendment in 2014 and who are now facing primary challenges from progressive opponents—Lipinski and Cuellar—opted to approve the SAFE Banking Act this time.
Finally, Wasserman Schultz, who has stood out among Democrats in her longstanding opposition to marijuana reform even as a former chair of the party, voted in favor of the bill on Wednesday.
Wednesday's vote is the latest example of waning support for the status quo of prohibition in the most marijuana friendly Congress in history.
Though not a vote on ending federal prohibition, the banking legislation represented what many advocates regard as the first step toward legalization, and the result proved promising for the prospects of broader reform. It's less clear how the bill will fare in the Republican-controlled Senate, which officially received the SAFE Banking Act from the House on Friday, but the largely bipartisan nature of the vote could help push it forward in the other chamber.
Senate Banking Committee Chairman Mike Crapo (R-ID), whose panel already held a hearing on the issue earlier this year, said he wants to have a vote on cannabis banking legislation by the end of the year—a notable evolution from his previous criticism of advancing such a reform while marijuana remains federally illegal.
"The fact that it got nearly 100 percent of Dems and pretty close to 50 percent of Republican demonstrates how mainstream cannabis reform has come," Michael Liszewski, senior regulatory affairs counsel at 4Front Ventures, told Marijuana Moment. "Even [Reps. Henry Cuellar (D-TX) and Debbie Wasserman Schultz (D-FL)] couldn't vote against. The fact that so many Republicans supported it shows that it can be successful in the Senate."
"I won't pretend to assume that we have a proportionate level of support for SAFE in the Senate, but even with a reasonable drop off, we can get to 60," he said. "And now we can encourage all of the Republicans who voted in favor of SAFE to urge the senators from their states to cosponsor SAFE."
Senate Committee Declines To Expand State Marijuana Protections In Spending Bill
Photo courtesy of Brian Shamblen.
Majority Of Connecticut Residents Back Marijuana Legalization And Expungements, Poll Finds As Reform Bills Advance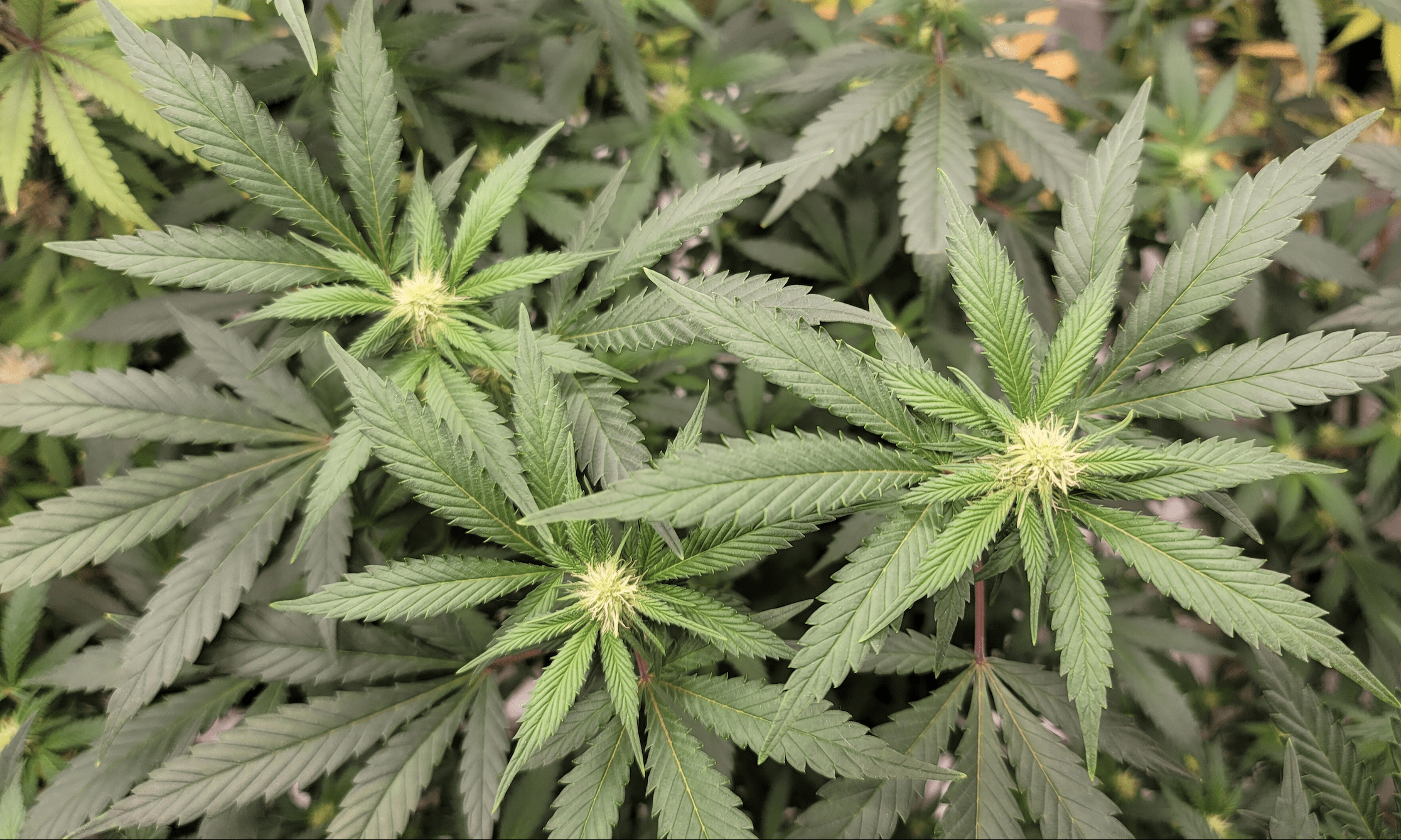 As bills to legalize marijuana in Connecticut move through the legislature, a new poll finds that the reform has strong support among residents.
The survey from Sacred Heart University (SHU), released on Tuesday, found that about 66 percent of people in the state favor legalizing cannabis for adult use, while 27 percent are opposed.
If the policy change is enacted, 62 percent said those with prior marijuana convictions should have their records expunged.
Younger people and those who identify as Democrats were more likely to back ending prohibition, compared to those 65 and older or Republicans.
Further, the poll asked about perceived harms of cannabis, and 77 percent said they felt the plant carried "fewer effects" or comparable effects as alcohol. About 72 percent drew the same contrast between marijuana and other drugs such as heroin, amphetamines and prescription painkillers.
These figures are largely consistent with a previous poll that SHU conducted in February.
And like that prior survey, nearly half of Connecticut residents again expressed that they still believe that there are potential negative public safety implications of legalization, even if they support the policy. In this case, 48 percent said they agree that allowing recreational cannabis would lead to a "significant" increase in impaired driving.
Two in five respondents said they agree that marijuana is a gateway to other drugs. The poll involved interviews with 1,000 residents from March 23-31.
But while these figures largely align with the last SHU survey, one thing that has changed is that reform legislation has started to advance in the legislature, including a bill being backed by the governor.
The Judiciary Committee approved Gov. Ned Lamont's (D) proposal, which was amended to more comprehensively address social equity issues, last week. That said, legislative leaders have indicated that the bill is fluid and will likely see additional revisions down the road.
A competing legalization measure from Rep. Robyn Porter (D) was approved in the Labor and Public Employees Committee last month.
One amendment that was adopted to the governor's bill would provide for the free erasure of past marijuana convictions for possession or sales of up to four ounces of cannabis or six mature plants—a policy that is evidently backed by most residents in the state.
Lamont, who convened an informal work group in recent months to make recommendations on the policy change, initially described his legalization plan as a "comprehensive framework for the cultivation, manufacture, sale, possession, use, and taxation of cannabis that prioritizes public health, public safety, and social justice."
For his part, House Speaker Matthew Ritter (D) said last month that "optimism abounds" as lawmakers work to merge proposals into a final legalization bill.
Majority Leader Jason Rojas (D) said "in principle, equity is important to both the administration and the legislature, and we're going to work through those details."
To that end, the majority leader said that working groups have been formed in the Democratic caucuses of the legislature to go through the governor's proposal and the committee-approved reform bill.
In February, a Lamont administration official stressed during a hearing in the House Judiciary Committee that Lamont's proposal it is "not a final bill," and they want activists "at the table" to further inform the legislation.
The legislature has considered legalization proposals on several occasions in recent years, including a bill that Democrats introduced last year on the governor's behalf. Those bills stalled, however.
Lamont reiterated his support for legalizing marijuana during his annual State of the State address in January, stating that he would be working with the legislature to advance the reform this session.
Ritter said in November that legalization in the state is "inevitable." He added later that month that "I think it's got a 50–50 chance of passing [in 2021], and I think you should have a vote regardless." The governor said in an interview earlier this year that he puts the odds of his legislation passing at "60-40 percent chance."
Should that effort fail, the speaker said he will move to put a constitutional question on the state's 2022 ballot that would leave the matter to voters. Lamont made similar remarks last week.
The governor has compared the need for regional coordination on marijuana policy to the coronavirus response, stating that officials have "got to think regionally when it comes to how we deal with the pandemic—and I think we have to think regionally when it comes to marijuana, as well."
He also said that legalization in Connecticut could potentially reduce the spread of COVID-19 by limiting out-of-state trips to purchase legal cannabis in neighboring states such as Massachusetts and New Jersey.
Illinois Gets More Tax Revenue From Marijuana Than Alcohol, State Says
Photo courtesy of Mike Latimer.
Remembering Cannabis Legalization Pioneer Steve Fox
This post is a remembrance of longtime cannabis policy activist Steve Fox from his colleagues at VS Strategies and Vicente Sederberg LLP.
Dear Family, Friends, and Colleagues,
We are truly heartbroken to share news of the passing of our partner and dear friend Steve Fox. Steve served as managing partner of VS Strategies since co-founding it in 2013, and he was a leader at Vicente Sederberg LLP since its formation in 2010.
We welcome the celebration of Steve's life through the sharing of thoughts and memories, and we ask for respect and privacy for his family, friends, and coworkers who are still reeling from this loss. We have also started a GoFundMe page to support Steve's wife and daughters as they navigate their way through this extremely difficult time—https://www.gofundme.com/f/support-the-family-of-steve-fox
With wisdom beyond his years and a pioneering spirit, Steve was an "old soul" with a knack for seeing things in a new light. He was strongly principled, deeply empathic, and fiercely kind. And despite his usually soft-spoken and lighthearted demeanor, his opinions rarely went unheard and always carried significant weight.
His passion for politics and policy were exceeded only by his passion for people—his family, friends, and colleagues, as well as the multitude of strangers that he knew were being affected every day by politics and policy. He had a burning desire and uncanny ability to envision and effect positive change, both societally and in those closest to him. He was not just a remarkable human being, but a truly transformational leader.
Steve was always the first to volunteer and the last to seek credit. He was beyond generous with his time and patience, and perpetually understanding. He relished opportunities to provide counsel and guidance, and the feeling was mutual for those who received it. He was warmly regarded as a mentor by no fewer than a dozen current and former members of our firm, including all seven of us.
Steve was one of the first political professionals to enter the marijuana advocacy space. At a time when cannabis policy was just a blip on the political radar and most savvy up-and-comers were unwilling to dip a toe into the space, Steve dove in headfirst. While many viewed it as a losing cause that wasn't worth the fight, he saw it as a cause worth fighting until it was won. And in working to legalize and regulate cannabis for medical and adult use, he found a way to fight simultaneously for several of his core values: To promote justice and compassion, to advance freedom and liberty, and to nurture and inspire the human spirit. Humbly righteous, judiciously aggressive, and relentlessly ethical, he was committed to doing the right thing, doing it the right way, and doing whatever it takes to get it done.
When he joined the Marijuana Policy Project in 2002, Steve was the only full-time cannabis lobbyist on Capitol Hill. He would remain at the forefront of the cannabis policy reform movement for nearly two decades, playing pivotal roles in several major victories at the federal and state levels.
Steve was a lead drafter of Colorado's historic Amendment 64, which legalized cannabis for adult use, and he managed all aspects of the successful campaign behind its passage and implementation. He also conceptualized and co-founded Safer Alternative For Enjoyable Recreation (SAFER), which laid a lot of groundwork for the legalization effort and contributed to a seismic shift in the U.S. cannabis policy debate. In 2009, he co-authored the book "Marijuana Is Safer: So why are we driving people to drink?," which is based on the SAFER strategy.
Steve was always thinking step ahead of the rest. Long before cannabis was legalized, he envisioned a legal, organized, and responsible cannabis industry. He played leading roles in conceptualizing and establishing several of the nation's largest and most influential cannabis trade organizations, including the National Cannabis Industry Association, the Cannabis Trade Federation, and the U.S. Cannabis Council. He regularly led working group meetings and calls, and he was a frequent speaker at cannabis conferences.
Steve's role in cannabis community cannot be overstated. He was a trailblazer in the movement to end prohibition, and he was an architect and caretaker of the legal industry that is quickly replacing it. He beat the path, built the shelter, and worked tirelessly to make it as welcoming, accessible and beneficial as possible. He always put the mission—the wellbeing of others and the betterment of society—ahead of himself.
No one was more reluctant to sing their own praises while being so deserving of a louder refrain.
In 2013, Steve received a highly esteemed award from the Drug Policy Alliance in recognition of his long-term spearheading of the Colorado legalization effort. With an audience of hundreds and the spotlight squarely on him, he used the better part of his brief acceptance speech to give recognition to the people and organizations who had supported and worked alongside him. He reserved only the final thought for his own personal message and dedication. It was to his parents, for raising him to believe in the Jewish philosophy "Tikkun olam"—to "repair or heal the world" through beneficial and constructive acts. That is what drove Steve to take on the cause of cannabis policy reform. And it was what drove Steve to be the person he was.
Tikkun olam. Mission accomplished, dear friend.
Shawn Hauser
Josh Kappel
Andrew Livingston
Christian Sederberg
Mason Tvert
Brian Vicente
Jordan Wellington
And the entire VSS and VS family
Biden's Pick To Lead DEA Voiced Openness To State Medical Marijuana Program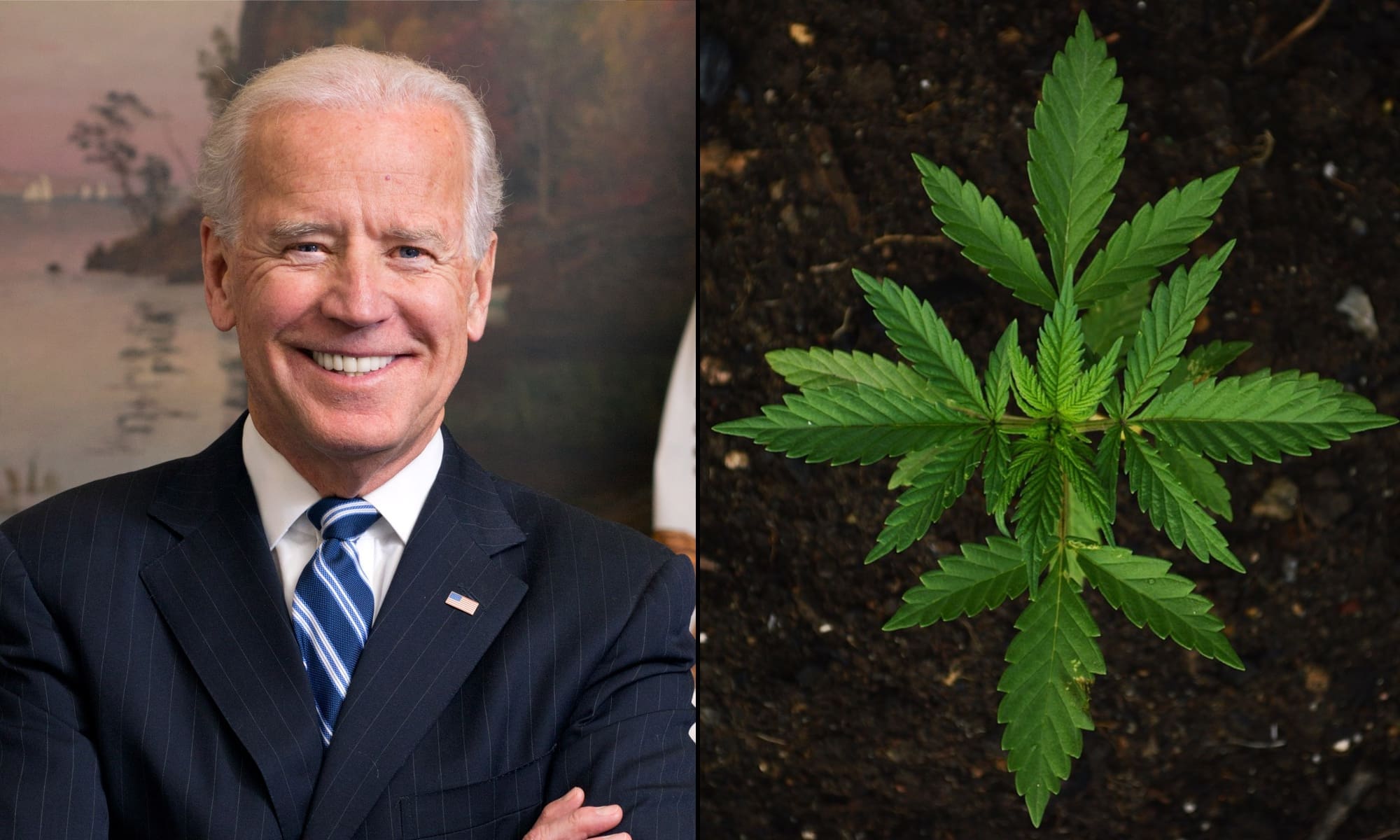 President Joe Biden's nominee to lead the Drug Enforcement Administration (DEA) previously described a New Jersey medical marijuana bill as "workable" while serving at the state's attorney general.
Although the former top state prosecutor, Anne Milgram, doesn't appear to have publicly detailed her personal views on cannabis reform, the limited comments she made over a decade ago signal that, at the very least, she's open to allowing states to enact their own marijuana policies despite federal prohibition.
That'd be a big deal, as far as advocates are concerned. Having a DEA administrator who appears flexible with respect to state cannabis reform efforts would be a notable development given the role that the official plays in federal marijuana policy.
However, Milgram's on-the-record remarks on the issue are admittedly minimal. In 2009, when the New Jersey legislature was considering a medical cannabis legalization bill, she called the proposal "workable," according to a one-word quote included in an Associated Press report.
After the legislation was amended, a spokesperson for the then-attorney general said the change "tightens up the provisions…that could have become loopholes by people seeking to divert marijuana for illicit purposes."
Biden announced Milgram as his pick to be the next DEA administrator on Monday, and now her nomination heads to the Senate. It is possible that she will be asked to elaborate on her views during a confirmation hearing before the Judiciary Committee.
Milgram's prior statements are far from an explicit endorsement of medical cannabis legalization, but they do indicate that the nominee is not vociferously opposed to state-level reforms as has been the case for prior DEA administrators. And in combination with other Biden cabinet picks, that bodes well for advocates.
Attorney General Merrick Garland made clear during his oral and written testimony before the Senate, for example, that he does not feel the Justice Department should use its resources to go after people acting in compliance with state marijuana laws. That stands in contrast with President Donald Trump's first selection for attorney general, Jeff Sessions, who rescinded Obama-era guidance deprioritizing prosecutions over state-legal cannabis activity.
The DEA, with authority delegated from the Department of Justice, plays an important role in determining the schedule status of marijuana and other drugs. If the agency's administrator were to acknowledge the medical benefits of cannabis, it would deeply undermine its current classification in Schedule I, which is supposed to be reserved for substances with no therapeutic value.
That said, while the Justice Department and DEA play a key role in federal scheduling, a medical and scientific review by the Department of Health and Human Services (HHS) and the Food and Drug Administration is binding on the attorney general's classification decision.
To that end, the former attorney general of California, Xavier Bacerra, was confirmed by the Senate to lead HHS, and he has a considerable record supporting cannabis reform and working to protect California's legal program from federal interference.
Meanwhile, Biden has yet to nominate someone to run the federal Office of National Drug Control Policy (ONDCP), despite earlier reporting that a selection was imminent.
The presumed leading candidate to be White House drug czar—Rahul Gupta, the former chair of the West Virginia Medical Cannabis Advisory Board—has played a critical role in overseeing the implementation and expansion of a state medical marijuana program and has publicly recognized both the therapeutic and economic potential of cannabis reform.
But while any pro-reform appointment is notable in the new administration, the DEA administrator has played a historically antagonistic role opposing federal or state policy changes as they concern cannabis. And so Milgram would stand out as an especially significant pick to that end.
The nominee would be taking over the defense to a number of pending lawsuits from marijuana and psychedelics reform advocates and patients if confirmed.
For example, Seattle doctor hoping to expand access to psilocybin mushrooms for terminally ill cancer patients is taking DEA to court over the agency's recent denial of an application to legally use the psychedelic in end-of-life treatment.
Scientists and veterans sued the federal agency last year, arguing that the legal basis DEA has used to justify keeping marijuana in Schedule I of the Controlled Substances Act is unconstitutional. They asked for a review of its decisions to reject rescheduling petitions in 2020, 2016 and 1992. DEA subsequently requested that the court dismiss that suit.
The agency has also been taken to court over delays in approving additional cannabis manufacturers for research purposes.
The Scottsdale Research Institute alleged that DEA has been deliberately using delay tactics to avoid approving cultivation applications. A court mandated that the agency take steps to make good on its promise, and that suit was dropped after DEA provided a status update.
In March 2020, DEA finally unveiled a revised rule change proposal that it said was necessary due to the high volume of applicants and to address potential complications related to international treaties to which the U.S. is a party.
New Mexico Governor Signs Marijuana Legalization Bill, Making State Third To Enact Reform Within Days