Brands, Celebs And Organizations Celebrate The Marijuana Holiday 4/20 With New Campaigns And Products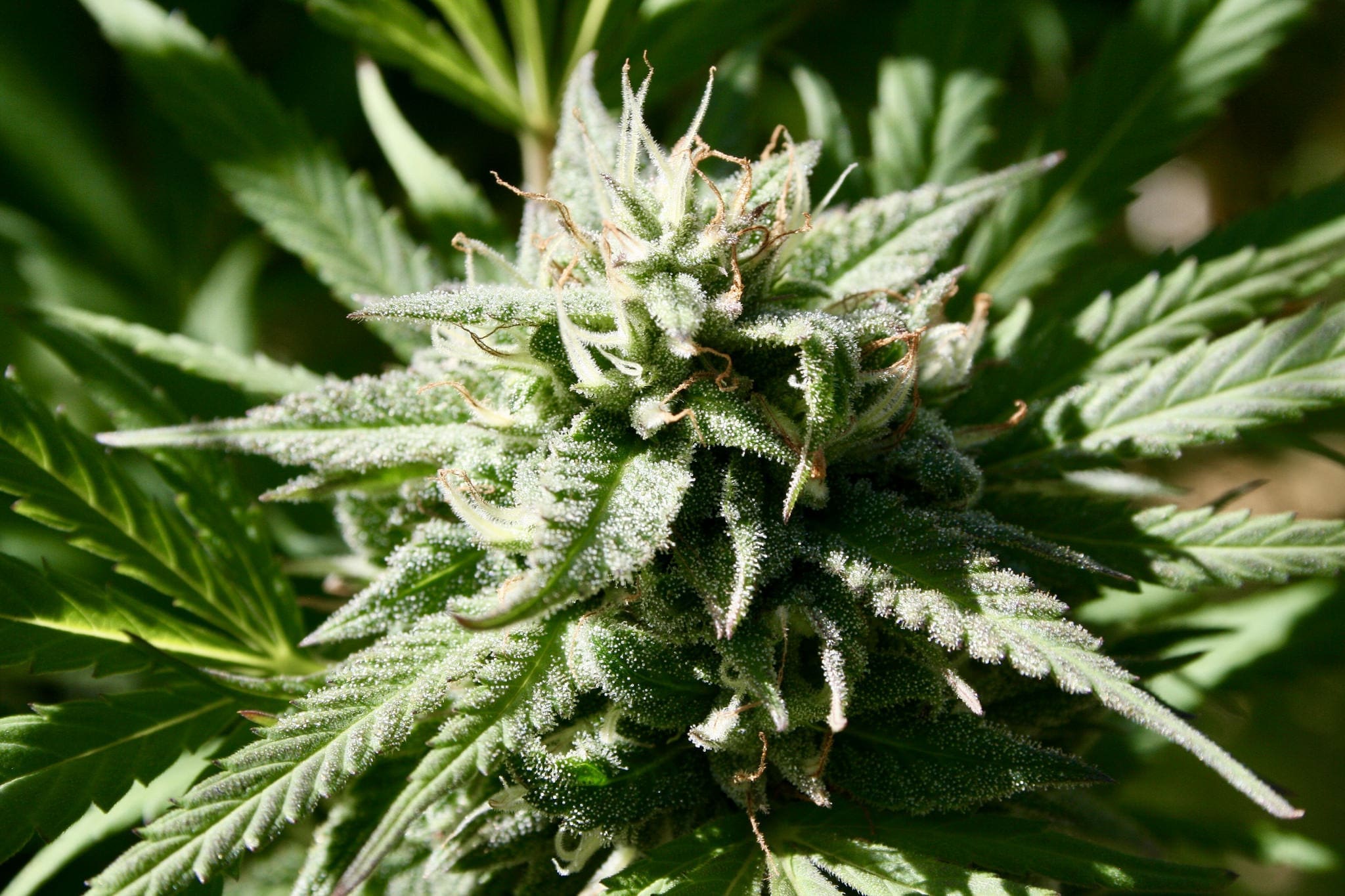 It's that time of year again—the unofficial marijuana holiday 4/20. And as has become tradition, a lot of brands, celebrities and organizations are leveraging the occasion to promote cannabis-themed campaigns and products.
There are some of the usual suspects—like Jack in the Box, Weedmaps and Ben and Jerry's—as well as general mainstream brands like Red Lobster that are getting in on the cannabis culture festivities.
With more states moving to legalize marijuana, and markets expanding across the country, it seems that U.S. brands are becoming more comfortable openly embracing the 4/20 holiday and tapping into the consumer base, despite federal prohibition.
"Some brands dip their toes into 4/20 with a lighter execution—something with a wink and a nod," Jack in the Box CMO Ryan Ostrom told Adweek, announcing the fast food chain's partnership with Weedmaps for this year's holiday. "We want to put a stake in it and own the moment for quick-service restaurants."
Darin Dugan, CMO at Jimmy John's, said that the chain's "bold and irreverent personality allows us to have some fun in the 4/20 space, which not all brands can do," and that will involve marketing a "Munchie Crusher" sandwich, as well as a limited-edition wrap rolling paper at an in-person event on Thursday.
Here's a look at how companies, organizations and celebs are marking the cannabis occasion: 
Got the munchies? 👀 We know a plug 🍃 Jack in the Box is partnering with @Weedmaps to bring you to the closest location for your munchies and to celebrate 4/20 with a surprise. Check out Weedmaps for more details and to see some of the new special menu items 🙌 pic.twitter.com/v3mjjKSBiU

— Jack in the Box (@JackBox) April 17, 2023
Could it really be that easy? Yes. It is. $4.20 Snack Sack. Order online or through the Carl's Jr. app*. pic.twitter.com/oToNuvoAbl

— Carl's Jr. (@CarlsJr) April 15, 2023
Grab your best bud and celebrate 4/20 with Ultimate Endless Shrimp 4 $20. 😏

*Dine-in only. Available now through 4/23/23. To Go and Delivery excluded. pic.twitter.com/EvM4TnAWQl

— Red Lobster (@redlobster) April 20, 2023
Tell your governor that legalization without justice is HALF BAKED! This #420, we're supporting the ~150K Michiganders still serving time for cannabis-related offenses. Take action now: https://t.co/Nn0PGilxfy pic.twitter.com/IAkOA4OxB4

— Ben & Jerry's (@benandjerrys) April 18, 2023
Cannabis retailers using @UberEats have grown from 3 licenced cannabis retailers delivering in Toronto in October 2022 to over 70 cannabis licenced retailers in 20 cities as of today.

— Uber Canada (@Uber_Canada) April 20, 2023
High Tomatometers and audience hit after hit, celebrate 420 with these essential movies. https://t.co/sgJ6beXyHh

— Rotten Tomatoes (@RottenTomatoes) April 20, 2023
We know what you want this 420. #BeavisAndButtHead are back with an all-new season, streaming exclusively on #ParamountPlus. pic.twitter.com/ZRTocYKJGH

— Paramount+ (@paramountplus) April 20, 2023
Dream 4/20 rotation 🍃 pic.twitter.com/sMAIQkVhBn

— Peacock (@peacock) April 20, 2023
Elevate your taste buds with our burgers this 4/20! 🍔💥 Get 4 Classics for $20 in-store only. To redeem, visit your local Smashburger and ask for the 420 bundle. Valid on 4/20 only. pic.twitter.com/m9xT002pqs

— Smashburger (@Smashburger) April 19, 2023
It's 4/20 Day! Our Deep Dish pizza is always Baked with Love. 😉 pic.twitter.com/xY1d3zO7TX

— Uno Pizzeria & Grill (@UnoChicagoGrill) April 20, 2023
You want to hit this? 😵‍💫

Today only, order a bowl on the Smoothie King app to get 420 bonus points. pic.twitter.com/H59zy56R5X

— Smoothie King (@SmoothieKing) April 20, 2023
Weed. Mary Jane. Chronic. There are dozens of slang synonyms for marijuana. But one of the strangest is the word pot.

How did the word for a common kitchen instrument become slang for marijuana? #420Dayhttps://t.co/AlhOHu8m5p pic.twitter.com/INy46TXIiv

— Dictionary.com (@Dictionarycom) April 20, 2023
Don't let your travel plans go up in smoke. 💨 You'll be @TSA's best bud if you understand the laws regarding traveling with medical marijuana. If TSA finds something doob-ious, they will always refer the matter to local law enforcement.

Learn more at https://t.co/5syfiYLTXd. pic.twitter.com/JDRB7MkItn

— Denver Int'l Airport (@DENAirport) April 20, 2023
🥦 Be one of the first 100 orders and get a FREE Torchy grinder! 🥦

Make your gram 'gram worthy with our War on Drugs collection — head to https://t.co/7z5gnZpZV5 to shop and support our work in marijuana reform. pic.twitter.com/k0Es71a3nO

— ACLU (@ACLU) April 20, 2023
NEW: Today, we're reminded of the progress we've made and how far we still must go to end the drug war in New Jersey.

This 4/20, we laid out an affirmative vision for the future rooted in public health + racial justice, not criminalization + punishment.https://t.co/VJpfEXmcty

— ACLU of New Jersey (@ACLUNJ) April 20, 2023
Does your favorite pasta recipe call for some ✨oregano✨? Our herb grinder can help!

Support our legal work and take 20% off our entire 420 collection with code GRASS at https://t.co/wjFQL4xnig. pic.twitter.com/81LfHVKobM

— ACLU of Colorado (@ACLUofColorado) April 16, 2023
Black people in the US are disproportionately arrested + incarcerated for marijuana, despite using it at rates similar to white people.

The Biden administration should end federal marijuana prohibition and support comprehensive marijuana justice reform.https://t.co/7P6euhBveS pic.twitter.com/M4BZJNOTqy

— Human Rights Watch (@hrw) April 20, 2023
Despite using cannabis at a slightly lower rate than their white counterparts, Black people are roughly four times more likely to be arrested for cannabis.

Here's @TMI_LDF's brief, Redressing America's Racist Cannabis Laws: https://t.co/xpOBmTrMVW

— Legal Defense Fund (@NAACP_LDF) April 20, 2023
UFCW is proud to represent tens of thousands of cannabis workers in dispensaries, labs, manufacturing, and grow facilities across the country!

Find out how your workplace can join the movement: https://t.co/RI049ubC7E pic.twitter.com/RF8Hwft8S9

— UFCW (@UFCW) April 20, 2023
With medical marijuana now legalized in 38 states and D.C., there is strong interest in its therapeutic properties. Researchers are testing cannabis as a treatment for many illnesses & diseases, including Parkinson's. You can learn more on our website: https://t.co/UUdlKINZfF

— Parkinson's Foundation (@ParkinsonDotOrg) April 20, 2023
This 4/20, we're celebrating @JoeBiden's historic decision last year to issue federal pardons to thousands of Americans who were convicted on simple marijuana possession charges. pic.twitter.com/AN8IGc5Eu3

— Priorities USA (@prioritiesUSA) April 20, 2023
We've seen cannabis policy transform in many places because people like you voted for it.
See where your lawmakers stand with @Cannabis_Voter at https://t.co/arGW9Gqtkw pic.twitter.com/KalJLWxvXC

— HeadCount (@HeadCountOrg) April 20, 2023
Friendly 4/20 reminder that ALL Marijuana products can be toxic to your pets so let's be cautious! Keep your furry friends safe and read more here: https://t.co/UxgJexgBH1 pic.twitter.com/kbmd3IhLp9

— ASPCA (@ASPCA) April 20, 2023
https://twitter.com/NILC/status/1649074233018916869
Happy combination #TBT and 420. Enjoy this vintage FAS press release from 1976.

"Scientific exploration is difficult enough without this kind of PR politics." pic.twitter.com/yEufnh5Kvq

— Federation of American Scientists (@FAScientists) April 20, 2023
📅MARK YOUR CALENDARS: Two incredible @UFCW organizers will join us in a Reddit AMA on how labor unions are organizing the legal cannabis industry.

Tune into r/WorkReform at 1 p.m. ET on Thursday, April 20 to ask them anything! pic.twitter.com/7B0nmhJd5h

— AFL-CIO #PassThePROAct (@AFLCIO) April 17, 2023
Paul McCartney advocating for the decriminalization of marijuana after being arrested for possession in the '80s:pic.twitter.com/50F8r9Qow0

— The Beatles (@BeatlesEarth) April 20, 2023
Happy 420. Just dropped new music on @soundxyz_. Let me Hit Somethin' 🔥 🌲

But there's a twist.

1 day to collect the NFT… then tha price starts going up.

Get it below ↓ pic.twitter.com/THk6TVmUBY

— Snoop Dogg (@SnoopDogg) April 20, 2023
Anyone gettin stoned today?😎💨Im right there wit you🤪Happy 4/20🤘🏽🍄✌🏾☮️😋 pic.twitter.com/Kc1IB2fyeH

— Wiz Khalifa (@wizkhalifa) April 20, 2023
Nothing but the good kush for 4/20 #Happy420 #420 #GoodDayKush #FrydayKush #IceCube pic.twitter.com/oFB2znN3mO

— Ice Cube (@icecube) April 20, 2023
Happy 4/20 #SweetLeaf #420vibes #420Friendly #420day #420everyday #marijuana pic.twitter.com/6OMTHLSwUi

— Ozzy Osbourne (@OzzyOsbourne) April 20, 2023
HAPPY 4/20, EVERYBODY!
SMOKE 'EM IF YOU GOT 'EM!
And big love, as always, to the good folks at @DatesInMovies! They never let me forget where I've been and what I've done cinematically! https://t.co/6UY34BV3ek

— KevinSmith (@ThatKevinSmith) April 20, 2023
Meanwhile, politicians and government agencies are also marking the cannabis holiday on social media, with countless posts touting progress on reform and demanding further action to end prohibition.
Photo courtesy of Brian Shamblen.