ACLU Defends Afroman In Lawsuit From Police Who Are Upset He Used Footage Of Their Marijuana Raid On His Home In Music Video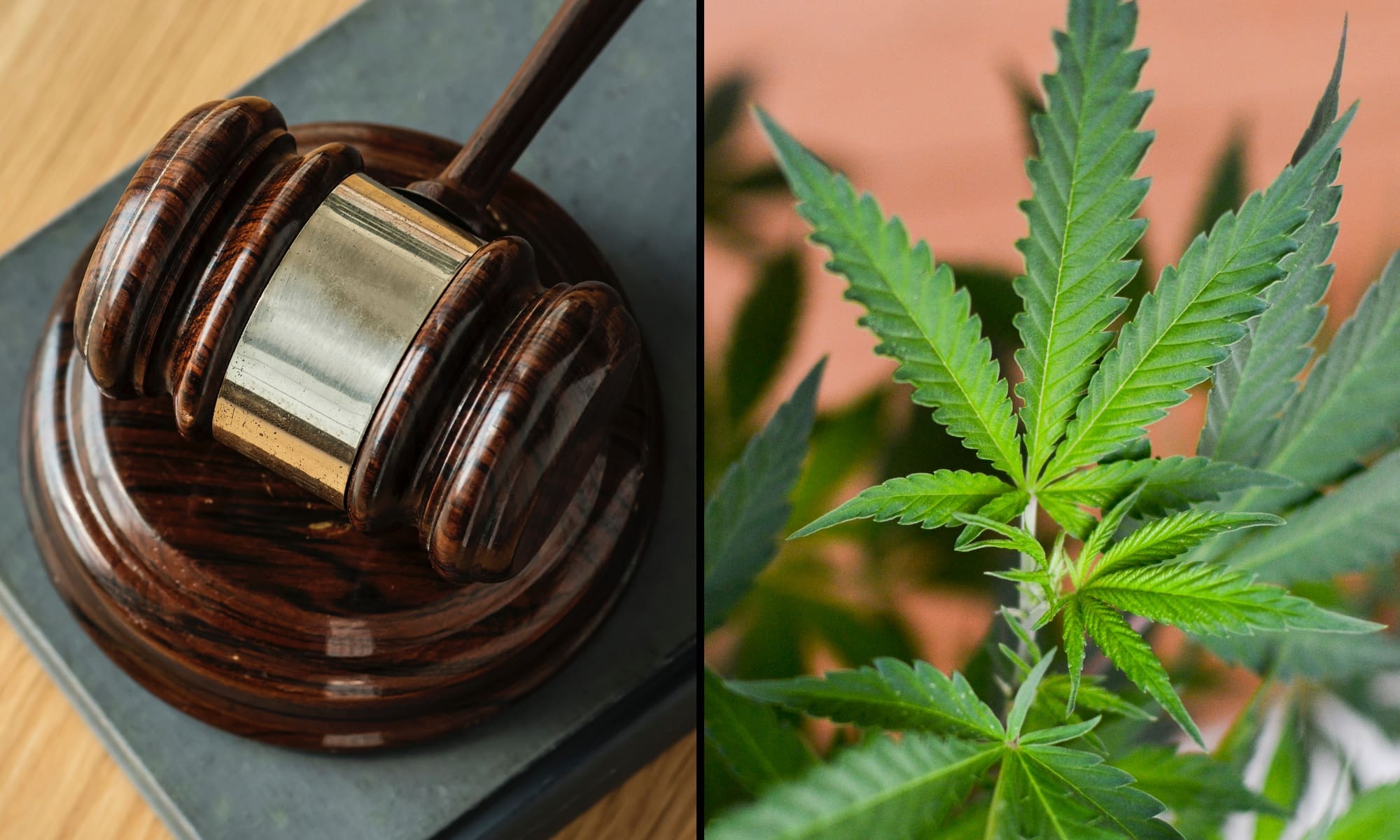 The American Civil Liberties Union (ACLU), along with the organization's Ohio chapter, has filed a proposed amicus brief supporting Afroman in a civil lawsuit brought against him by seven police officers who are upset the hip hop artist used footage of their marijuana raid on his home in a music video.
Afroman, whose real name is Joseph E. Foreman, was sued last month by members of the Adams County, Ohio Sheriff's Office who conducted a 2022 search of his house that targeted "unknown quantities of marijuana" and "paraphernalia used for the sale and administration of drugs" as well as suspicion of "kidnapping"—but which ultimately resulted in only trace amounts of cannabis being found.
The musician later used footage captured by home security cameras of police activity in a video for a song he wrote about the incident, titled, "Will You Help Me Repair My Door." The officers did not take kindly to that, however, and sued Foreman for using their likenesses for commercial purposes, claiming they suffered "humiliation, ridicule, mental distress, embarrassment and loss of reputation."
In addition to Foreman being named in the civil lawsuit, five other entities that reportedly help market and distribute the Afroman brand were also listed as defendants. The officers are seeking damages and injunctive relief, and the first hearing for the case is currently scheduled for Thursday, which is the unofficial cannabis holiday 4/20.
The civil case touches on several legal questions pertaining to the First Amendment and the harms of marijuana prohibition enforcement.
Along with @ACLUOhio, we're asking the court to dismiss this case – and we know why.

It's without merit and was designed to intimidate @OGAfroman into silence, and get the court to order him to stop criticizing the police.

— ACLU (@ACLU) April 19, 2023
Afroman rose to prominence in the early 2000s after his hit single "Because I Got High" debuted and quickly sold over 1.5 million copies. The incident at the heart of the civil lawsuit occurred on August 21st, 2022, when Afroman's home was subjected to a SWAT raid pursuant to a search warrant.
New Tonight: ONLY ON @FOX19 at 10p we have the search warrant executed on the property of AfroMan. pic.twitter.com/JYWdf4s03P

— Ken Baker (@KenBakerTV) August 31, 2022
Afroman was not at home at the time of the incident, but his wife was inside the home and captured images and footage of the raid on her cell phone. The residence was also equipped with home surveillance cameras that recorded footage of the officers conducting the raid.
Ultimately, the officers only found trace amounts of marijuana and $5,031 in cash, and no charges were ever filed. The cash was confiscated upon suspicion that it was the proceeds from drug trafficking. It was returned months later, however, initially the returned sum of cash was reportedly missing $400 despite being contained in bags that were "both sealed prior to the counting process." A subsequent audit of body cam footage determined that the missing money was the result of a "miscount."
In Afroman's music videos, he's taking his turn commenting about the officers' actions in the course of their official duties, which is protected speech.

The fact that he makes money doing it changes nothing.

— ACLU (@ACLU) April 19, 2023
As alleged in the original lawsuit's court filing, "After the search was concluded, Foreman used portions of the recordings of the search from his wife's phone and his surveillance cameras to create music videos about the search."
"These music videos clearly portray the images, likenesses, and distinctive appearances ('personas'), of many of the officers involved in the search, including those of all Plaintiffs," the filing argues.
The officers allege that Afroman posted content online on Instagram and YouTube at least a dozen times, and "created, performed, posted, and publicized these and other depictions of Plaintiff's personas for commercial purposes without the authorization of any of the Plaintiffs to do so."
In addition to the content posted online, the Plaintiffs allege that Afroman created and sold merchandise depicting some of the officers. (Full disclosure: I personally ordered three of the t-shirts from Afroman's website, including one that is autographed by Afroman himself.)
All of the plaintiffs in the lawsuit are officers employed by the Adams County Sheriff's Office in West Union, Ohio, including four deputies, two sergeants and a detective. The complaint alleges that they "have suffered damages, including all profits derived from and attributable to Defendants' unauthorized use of Plaintiff's personas, and have suffered humiliation, ridicule, mental distress, embarrassment, and loss of reputation."
The ACLU disagrees in its proposed amicus brief, filed on Wednesday, describing the officers' lawsuit as, "a classic entry into the SLAPP suit genre" and "a meritless effort to use a lawsuit to silence criticism."
Let's nip this in the bud. Afroman's speech is protected by the First Amendment.

🌿On the eve of #420 It's high time for police to stop suing citizens for unflattering commentary about them. https://t.co/XfuZImM0LW

— ACLU of Ohio (@acluohio) April 19, 2023
"Plaintiffs are a group of law enforcement officers who executed what appears to have been a highly destructive and ultimately fruitless search of a popular musician's home," the amicus filing states. "Now they find find themselves at the receiving end of his mockery and outrage, expressed through music videos about the search, as well as spinoff merchandise and social media commentary."
"At the granular level, the Complaint is an attempt to shoehorn the facts into a series of torts meant for purposes other than Plaintiffs', and it fails simply because it does not provide allegations that could fulfill the requisite elements of any claim," it continues. "Conceptually, their allegations run afoul of a much deeper principle: There is nothing the First Amendment protects more jealously than criticism of public officials on a matter of public concern."
The original lawsuit filing from the officers demands a jury trial and lists five counts against the defendants. They are demanding "the amount of profits made by Defendants" for allegedly using the Plaintiff's personas without authorization, as well as injunctive relief and "other remedies" that are "in excess of $25,000."
However, the ACLU argues in its amicus brief that there are several legal deficiencies in the original filing, including that, "Plaintiffs do not identify the substances of any particular statement in the videos-or for that matter, anywhere else-that they claim is false."
"Instead, the central focus of their complaint is that Mr. Foreman is making money off of his video commentary and related merchandise, and is criticizing Plaintiffs harshly in the process," ACLU said. "That is not tortious conduct: it is protected free speech."
In response to the initial court filing, Afroman participated in a series of media interviews in which he indicated that he will be filing a countersuit.
"I want to sue them for stealing my money, I want to sue them for writing 'kidnapping' on a warrant and making me suffer financially in my industry because just that accusation makes people raise an eyebrow about you," Afroman said according to NPR.
Bipartisan Lawmakers File Congressional Bill To Legalize Medical Marijuana For Military Veterans