Politicians And Government Agencies Mark 4/20 As Marijuana Legalization Movement Expands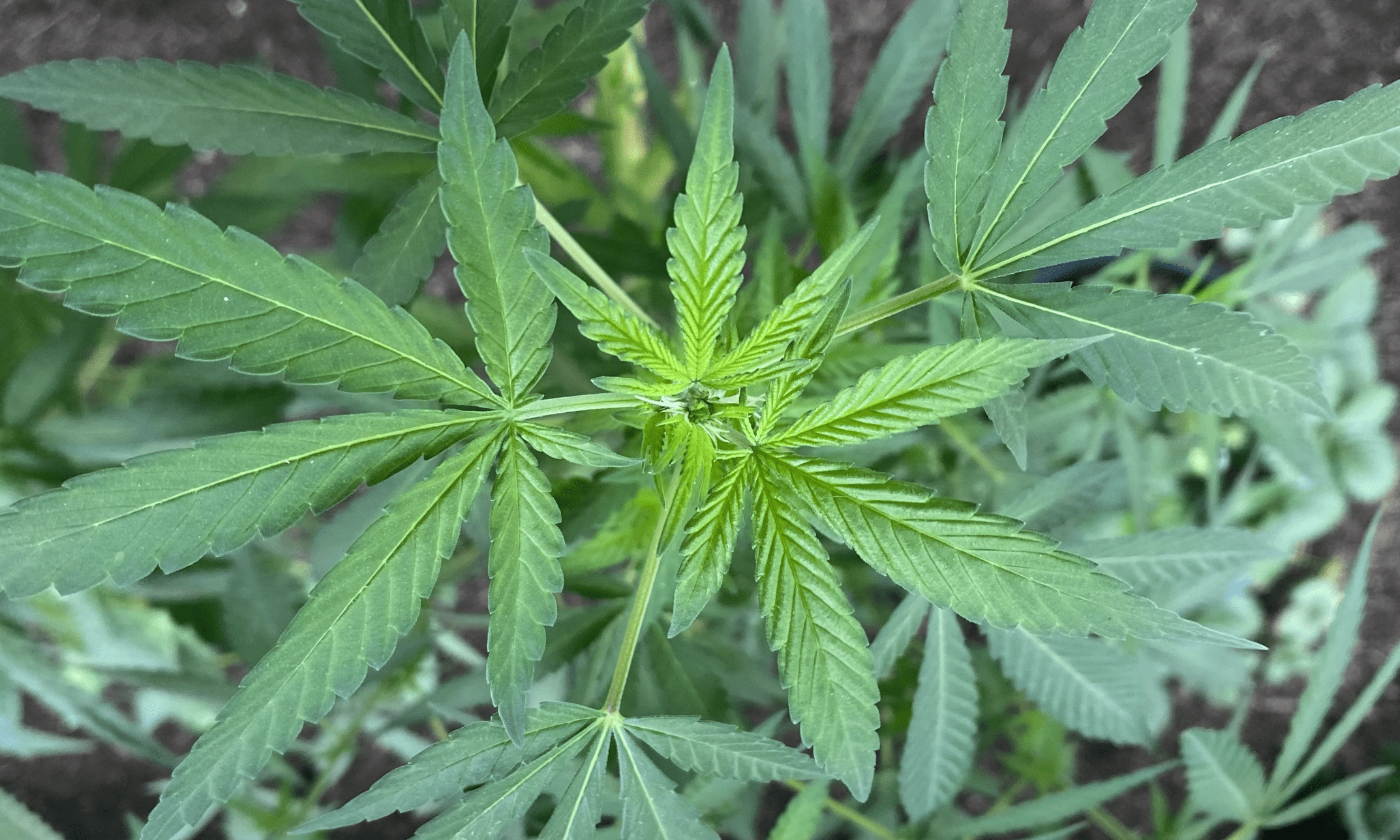 Lawmakers and government bodies across the U.S. are again noting—and in some cases openly celebrating—the unofficial marijuana holiday 4/20, with numerous posts touting past reform accomplishments and pledges to continue working to advance the issue.
While Thursday is a time of celebration within the cannabis community, politicians have increasingly used it as a platform to advocate for more reform. That's no different this year, and top congressional lawmakers are even speaking about the issue at a first-of-its-kind event inside the Capitol Building on the holiday.
Officials at various stages of government are playing into the culture. The list of lawmakers and agencies that use 4/20 to talk about marijuana policy has expanded year-over-year, underscoring how the legalization movement has helped shift marijuana from a controversial taboo to an accepted societal norm.
Here's what politicians, office-seekers and federal agencies are saying on 4/20 this year:
Federal agencies
Want to learn more about FDA regulation of cannabis and cannabis-derived products? Information for consumers, regulatory resources, and questions and answers are available on our website.

Learn more ➡️ https://t.co/HHnyUTX0Cl

#420 pic.twitter.com/5TRKaLTvwm

— FDA Drug Information (@FDA_Drug_Info) April 20, 2023
Today's 4/20! So, here are a few rather sticky #TBT finds. Weed like to remind everyone that your high heals remain illegal under federal law except for products that contain no more than 0.3% THC. Blunter info can be found here: https://t.co/mpDMAVe7lq #ProhibitedItemsWeek pic.twitter.com/wQaHLMRRcH

— TSA (@TSA) April 20, 2023
Before you light up to celebrate #420day, know the risks. Cannabis use has been linked to mental illness. To learn more about the dangers associated with cannabis use, visit https://t.co/soW9ErUIr1

— @DEALouisville (@dealouisville) April 20, 2023
Members of Congress and national political parties
Time to be blunt, the passage of the #SAFEbankingAct, which has passed the House w/bipartisan support multiple times, is long overdue. Congress needs to act now to allow legal cannabis biz's to have access to banking services. #Safe420 pic.twitter.com/jPTguBf6Dd

— U.S. House Committee on Financial Services (@FSCDems) April 20, 2023
It's 4/20! And that means we've got #hemp on our mind. Industrial hemp is a cannabis plant that has a tiny bit of THC in it—so low that it's better for industrial purposes than for smoking. Hemp can be used to produce rope, textiles, biofuel, and even car parts! Whoa, dude. pic.twitter.com/vlHCtA1Awt

— House Agriculture Committee Democrats (@HouseAgDems) April 20, 2023
Across the country, support for cannabis legalization has never been higher.

I spoke at the Cannabis Policy Summit about how the Senate is continuing to work on cannabis legislation that helps reverse decades of harm inflicted on communities of color by the War on Drugs. #420Day pic.twitter.com/Ct3cmQrghA

— Chuck Schumer (@SenSchumer) April 20, 2023
https://twitter.com/GOP/status/1649073962490396673
There are Americans who are struggling to find jobs, apply for loans, secure housing, and even get food stamps, just because of a marijuana-related charge on their record. As so many states have legalized marijuana, we must also expunge records and legalize nationwide. pic.twitter.com/Nf8sHBMDrv

— Sen. Cory Booker (@SenBooker) April 20, 2023
Happy 420 to all who continue to fight unjust laws, and the majority of Americans they represent.

— Ron Wyden (@RonWyden) April 20, 2023
It's 4:20 on 4/20. That's the tweet. pic.twitter.com/eG34QREjzP

— Senator John Fetterman (@SenFettermanPA) April 20, 2023
This 4/20 I want everyone to think about the 20,000 Pennsylvanians who get arrested each year bc weed STILL isn't legal.

I always have and always will fight for legal weed & ending the racist War on Drugs.

LEGAL WEED FOR PA + USA 🇺🇸 pic.twitter.com/zEKUIbdsWQ

— Senator John Fetterman (@SenFettermanPA) April 20, 2023
Happy 4/20, Colorado! The HUGE success of our state's legal cannabis industry has made us a national model. We've got a lot to be proud of and a lot more to do.

Next stop: federal legalization!

— Senator John Hickenlooper (@SenatorHick) April 20, 2023
The prohibition of marijuana has cost taxpayers billions of dollars and has resulted in the unnecessary criminalization of millions of Americans, particularly people of color. It's time to decriminalize marijuana at the federal level.

— Tim Kaine (@timkaine) April 20, 2023
It's #420day, but you know who can't celebrate? People in prison for senseless marijuana charges.

It's way past time to end the war on drugs and invest in the communities of color impacted most by it.

— Rep. Barbara Lee (@RepBarbaraLee) April 20, 2023
Marijuana should be legal and all records should be expunged.

We need to end the War on Drugs.

— Rep. Ro Khanna (@RepRoKhanna) April 21, 2023
The federal prohibition of cannabis has disproportionately harmed people of color. Bills I have led including the #CLIMBAct addresses not only the penal inequities but the financial inequity in the industry. It's time for #CannabisReform. #420day

— Congressman Troy A. Carter (@RepTroyCarter) April 20, 2023
Marijuana legalization is an economic and racial justice issue, and federal action is long overdue!

Let's decriminalize, legalize, expunge records, and invest in the communities of color that have been disproportionately harmed by the war on drugs.

— Rep. Pramila Jayapal (@RepJayapal) April 20, 2023
The War on Drugs has devastated communities and destroyed families.

My Drug Policy Reform Act, which I introduced with @RepCori, would put an end to the War on Drugs and approach drug abuse as a Public Health issue not a criminal issue. #420day https://t.co/81UVhNtjMs https://t.co/ZZm494JzVA

— Rep. Bonnie Watson Coleman (@RepBonnie) April 20, 2023
Your #420day reminder that we need to:

—Legalize marijuana
—Expunge records
—Promote equity in the cannabis industry
—End the racist War on Drugs
—& so much more

This is a racial & economic justice issue.

— Congresswoman Ayanna Pressley (@RepPressley) April 20, 2023
I believe we should: 

✅ Legalize cannabis

✅ Tax it fairly so our communities can benefit 

✅ Let VA providers recommend and prescribe marijuana to help treat PTSD and chronic pain  

Let's puff, puff, pass legislation to make it happen.

— Dina Titus (@repdinatitus) April 20, 2023
Decriminalize marijuana.

Release those incarcerated for marijuana-related offenses.

Expunge marijuana-related offenses from records.

Happy 4-20!

— Congresswoman Rashida Tlaib (@RepRashida) April 20, 2023
No one should be in jail or have a criminal record for using marijuana. Period.

— Rep. Alma Adams (@RepAdams) April 20, 2023
Happy 4/20 to all who celebrate! 
To mark the occasion we need to legalize marijuana AND make the industry more accessible to those who have been unjustly criminalized at its hands so that Black and brown communities aren't being incarcerated while others are making millions 🍃💨

— Congressman Jamaal Bowman (@RepBowman) April 20, 2023
Happy 4/20! Your reminder that marijuana should be legal nationwide, and not a single American should be locked up on its account.

— Yvette D. Clarke (@RepYvetteClarke) April 21, 2023
Today is a great day to remember that @potus issued an executive order pardoning non-violent cannabis-related offenses (& that the Senate should pass the #MOREAct to federally decriminalize cannabis) so the communities affected by the failed war on drugs can begin to rebuild! pic.twitter.com/fh9LoDtoUo

— Sara Jacobs (@SaraJacobsCA) April 20, 2023
Happy 4/20.

Black folks in PA are about 5x more likely to be arrested for marijuana possession than white counterparts.

It's time to legalize cannabis, expunge all marijuana convictions, and release everyone incarcerated on non-violent marijuana-related charges.

— Congresswoman Summer Lee (@RepSummerLee) April 20, 2023
State and local agencies
Cannabis is legal in NYS, but only for people 21 and older. It can have lasting effects on younger people, including diminished cognitive development, athletic performance and more. If you celebrate 4/20, do so responsibly. #StartlowGoslow #Cannabisawareness pic.twitter.com/1sN51x80TE

— NYS OASAS (@NYSOASAS) April 20, 2023
The safety of Coloradans is always a top priority. In preparation for 4/20, our Marijuana Enforcement Division has compiled a handy guide with reminders and tips to help businesses and customers stay safe and compliant with Colorado law. https://t.co/V8JDLI0E0w pic.twitter.com/UIpwHSknmC

— CO Dept. of Revenue (@CO_Revenue) April 20, 2023
Happy Holidaze, New York!

From,
The OCM team
.
.#NYcannabis #420day

— NYS Office of Cannabis Management (@nys_cannabis) April 20, 2023
State and local elected officials and political parties
It's 4/20! Here's a reminder that:
✅ Marijuana should be legalized.
❌ Republicans refuse to legalize it despite 64% of Wisconsinites wanting legal weed.

— Wisconsin Democrats (@WisDems) April 20, 2023
Let Texas Flourish! 🤠

Together, we can legalize, expunge and invest back into our communities. #txlege

Show your support for cannabis legalization in Texas: https://t.co/PJc5EyGDuM #420day pic.twitter.com/z4WHDImTkW

— Texas Democrats (@texasdemocrats) April 20, 2023
Today is a good day to remind Republicans that Montanans overwhelmingly support using marijuana tax revenue to fund Habitat Montana Programs that protect and fund our public lands. Habitat is a boon for the state. Let's keep it that way. #mtpol pic.twitter.com/Z56QOYFDjW

— Montana Democratic Party (@MTDems) April 20, 2023
RELEASE: Kansas House Democrats Demand Action on Cannabis Amnesty Before the End of 2023 Legislative Session #ksleg #MMJ pic.twitter.com/yMOWMxEgCl

— Kansas House Democrats (@KSHouseDems) April 20, 2023
🍃 Let's be blunt. IN is surrounded by states reaping the benefits of legal marijuana.

We forced a vote to legalize it & bring in more tax $ & benefits for chronically ill Hoosiers.

When House Republicans say "no," House Dems say "Yes, we cannabis."https://t.co/Ehw1HjB9vG pic.twitter.com/MP0bPZO5WQ

— Indiana House Democrats (@inhsedems) April 20, 2023
🌿Take it from Rep. @SummersH99: it's high time we legalize cannabis in Indiana.https://t.co/iPyJKWikgi pic.twitter.com/8x3Xhy5xPs

— Indiana House Democrats (@inhsedems) April 20, 2023
In all seriousness, it's high time we legalize marijuana in Pennsylvania. Folks are still being punished for their nonviolent marijuana use + our policies are long overdue for reform.

Sign our petition to call on legislators in Harrisburg to legalize it: https://t.co/X0m0NgchZV

— PA House Dems (@PAHDCC) April 20, 2023
Two of the states that haven't legalized cannabis yet are Delaware and Minnesota – but Democratic legislators in those states are working to do exactly that right now. https://t.co/oH7Eqx3fLP

— Democratic Legislative Campaign Committee (@DLCC) April 20, 2023
There are only 10 states where cannabis hasn't been legalized or decriminalized – and all of them are run by Republican legislatures. And of the 19 states that still permit jail time for possession of small amounts of cannabis, 18 of them have GOP legislatures.

— Democratic Legislative Campaign Committee (@DLCC) April 20, 2023
Happy 420 day everyone! pic.twitter.com/4OvkgloCsn

— L. Louise Lucas (@SenLouiseLucas) April 20, 2023
Happy 4/20 Tennesseans!! I will continue to fight for marijuana decriminalization and legalization in this state! Well over half the states in our county have medical or recreational marijuana. It's time Tennessee catches up and create a new tax revenue! #LegalizeTheSmoke #420

— Senator London Lamar (@SenatorLamar) April 20, 2023
With the passage of Ohio House Bill SB 288, my administration will be able to expunge 4,077 low level marijuana misdemeanors. We're removing barriers to employment and re-entry to work towards balancing the scales of justice. #420day pic.twitter.com/CbT5hTgTIn

— Justin M. Bibb (@JustinMBibb) April 20, 2023
Don't forget, this week is a Medical Cannabis sales tax holiday thanks to my and @CMMcDuffie's Medical Cannabis Amendment Act of 2022….

…not that today has any significance, but just ICYMI.

Read the details of the law here: https://t.co/8rO0zP7wDM

— Phil Mendelson (@ChmnMendelson) April 20, 2023
Brands and advocacy organizations are also getting in on the celebration again this year, promoting various campaigns and products to mark the day.